Fast Casual Chinese Restaurant Qin West Noodle Opens in Westfield UTC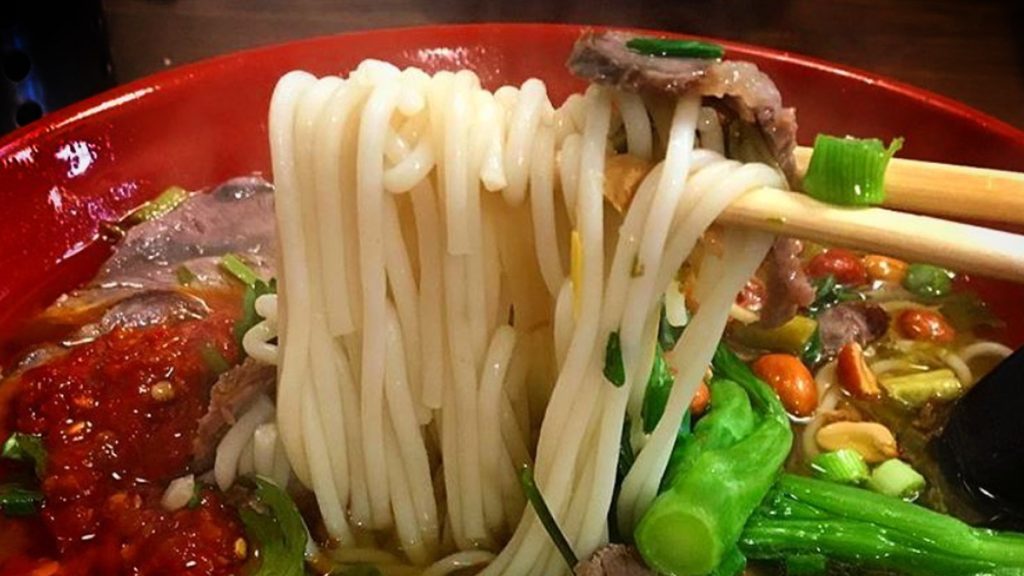 A highly anticipated Chinese restaurant dubbed Qin West Noodle has officially landed at the Westfield UTC mall in La Jolla.
The traditional Chinese noodle shop, which is located at the south end of the Westfield UTC mall, officially opened its doors in February 2022, according to Eater San Diego.
Based in Los Angeles, the Qin West Noodle restaurant in La Jolla marks the chain's first restaurant in the San Diego area.
Qin West Noodle's menu features authentic dishes in a fast-casual setting. Options include traditional fare from four Chinese provinces, including the northern region of Shanxi and the southern area of Guangxi.
From the North, customers can order liang pi, which are cold noodles topped with chili oil, or lamb paomo, a dish of bread soaked in broth. Guangxi-inspired entrees include a pair of pungent noodle soups called luosifen and guilin mifen.
Many dishes come spicy, but customers can also tailor them to a milder level of heat.
In addition to the region-specific cuisine, there's also a menu of more familiar Chinese dishes, including beef chow mein, fried rice, spicy beef options, and twice-cooked pork.
First founded in Los Angeles in 2012, Qin West Noodle's first location was the Chinatown food hub Far East Plaza. It has since opened locations at many universities in the L.A. and Orange County areas, including UCLA, USC, and UC Irvine.
Qin West Noodle is located between Veggie Grill and Eureka! Discover American Craft on the southern side of the mall. It is open daily from 10 a.m. to 8 p.m. except for Sunday, when it's open from 11 a.m. to 7 p.m.
In addition to the fast-casual noodle shop, Westfield UTC will also soon see the opening of a new restaurant by global hot pot chain Haidilao.
About the author: Mike Peterson is a freelance journalist and writer based in North San Diego County. He's written and worked for a number of local media outlets, including the San Diego Union-Tribune, the North Coast Current, and the Oceanside Blade.
The banner photo for this article is courtesy of @qin_west_noodle