AMC Opens New Theater at Westfield UTC Mall in Former ArcLight Location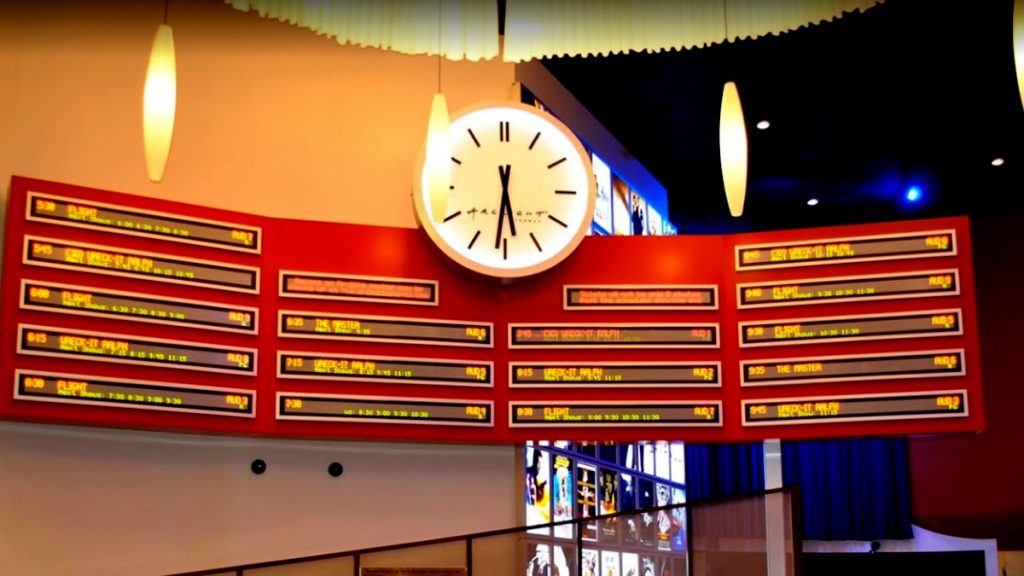 AMC has opened a new movie theater at the Westfield UTC mall in place of the now-shuttered ArcLight luxury cinema.
The new theater location, AMC UTC 14, officially opened to the public on Thursday, Feb. 10. Some of the movies playing during the theater's first weekend included "Death on the Nile" and "Spider-Man: No Way Home," the San Diego Union-Tribune reported.
Early reviews from customers indicate that AMC UTC 14 looks similar to the ArcLight, with few renovations or remodeling.
Unlike the ArcLight, however, AMC UTC 14 features a limited menu of food options, with popcorn, candy, and snacks like pretzels, hot dogs, nachos, curly fries, and Mac & Cheese Bites available for purchase. ArcLight had a more extensive menu with dinner and entree options.
The Westfield UTC theater still features a bar operating under AMC Theater's MacGuffins brand. According to AMC, the bar serves up cocktails, craft beers, and premium wines.
Tickets for nighttime showings at the new AMC UTC 14 theater cost $16.59 for adults, $13.50 for children, and $15.09 for those aged 60 years or older. It features reserved seating and order-ahead options online.
AMC has taken over six leases across California from Pacific Theaters and the ArcLight brand. The ArcLight in Westfield UTC has been closed since 2020.
"AMC continues to play offense and aggressively seek out opportunities to strengthen our company through strategic acquisitions," said Adam Aron, CEO of AMC. "We look forward to bringing the AMC experience to even more guests in and around San Diego."
The ArcLight first opened at the UTC mall back in 2012. The 14-screen theater was ArcLight's first outside of Los Angeles County. It closed in 2020, and in April 2021, the theater's parent company announced that it would not reopen to moviegoers.
About the author: Mike Peterson is a freelance journalist and writer based in North San Diego County. He's written and worked for a number of local media outlets, including the San Diego Union-Tribune, the North Coast Current, and the Oceanside Blade.
The banner photo for this article is courtesy of Times of San Diego