New Italian Restaurant & Marketplace Coming to Westfield UTC in December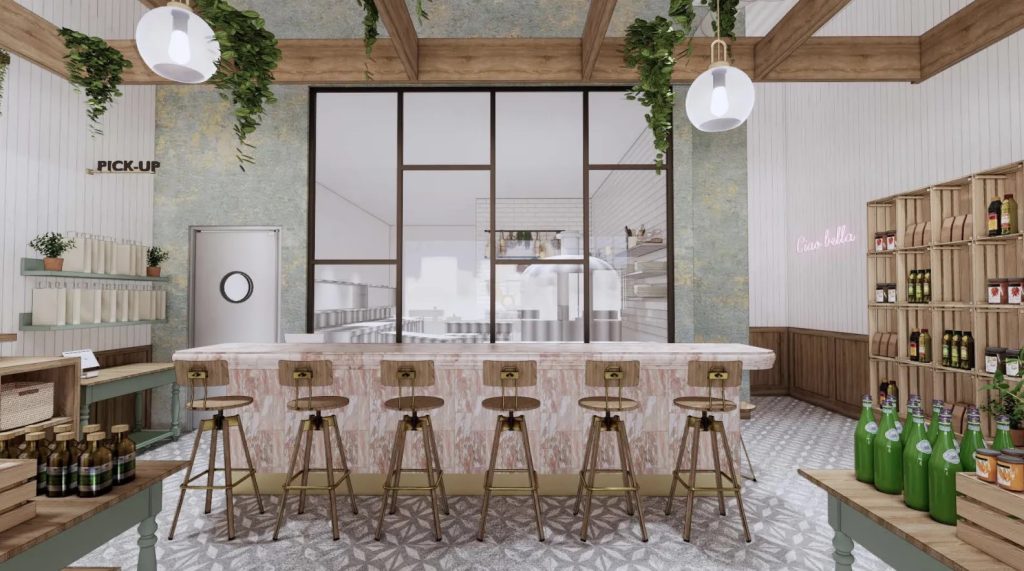 A new Italian restaurant that will double as a marketplace will open in mid-December adject to the UTC mall near La Jolla.
Pazza Market and Cucina is the latest endeavor from San Diego hospitality veteran Vanessa Uteau, who is opening the combination restaurant and market in partnership with Douglas Tokarik, according to Eater San Diego.
The restaurant will land at the Collection at UTC, a mixed-use area next to the Westfield UTC mall. It's a short 15-minute drive from the Village of La Jolla.
Pazza Market and Cucina's kitchen will feature glass walls and a menu curated by Italian chef Patrick Money, who is known for working on past projects such as Ambrogio15 in La Jolla and Cesarina in Point Loma.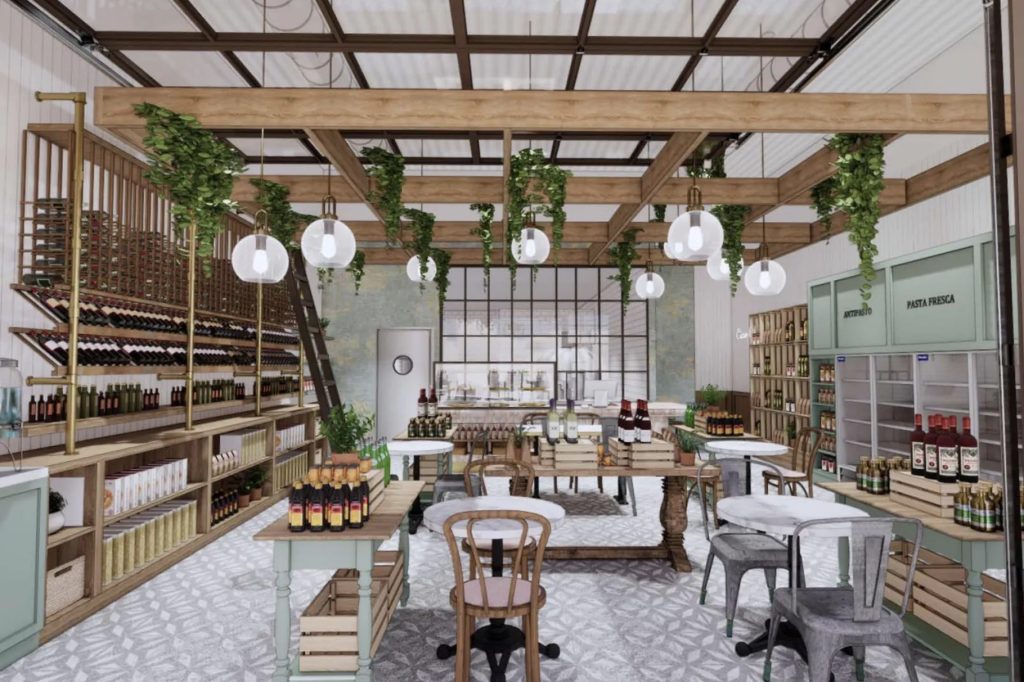 The location itself will feature 2,000 square feet of dining space, including a bar, a patio area, and a full-service kitchen with a wood-fired oven.
You can expect Roman-style pizza — pinsa — and Neapolitan-style pizza on the menu. There will also be a wide range of Italian favorites, from panini and charcuterie plates to homemade pasta and sauces. The restaurant may also serve weekend brunch sometime in the future.
As far as the marketplace aspect, customers will be able to purchase the aforementioned housemade sauces and pasta, as well as gourmet Italian cuisine and ready-to-cook meals.
The bar will feature wine and beer, focusing on smaller-scale Italian brewers and vineyards.
Uteau herself is well-known in the San Diego hospitality sector for running Green Cafe and Lean locations throughout the region. In other words, expect her latest venture to join San Diego's finest dining.
Banner image of a render of the restaurant courtesy of mystudioid.com.