Coast Highway Bike Lane Project Stirring Controversy — Here's Why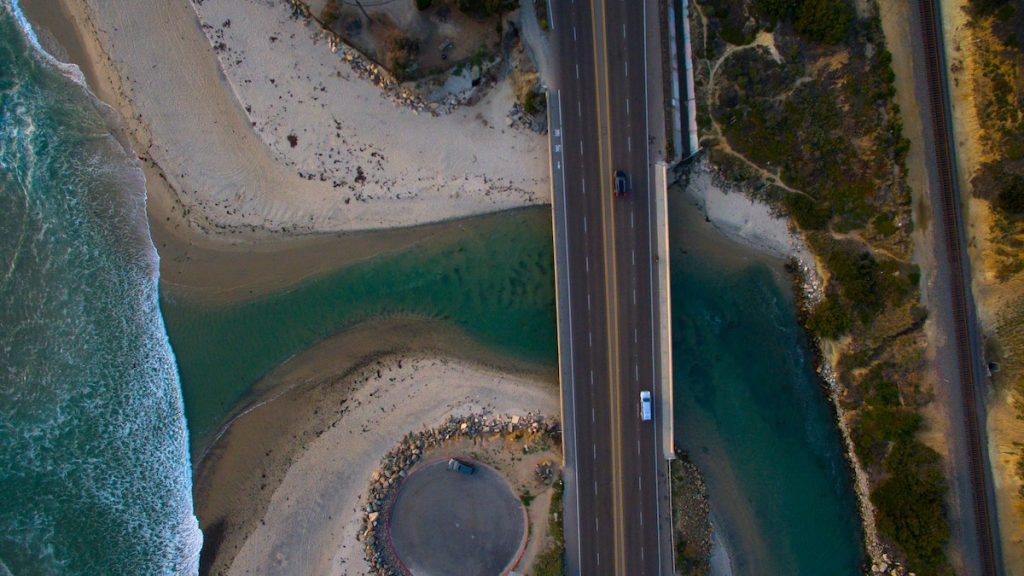 A new project in the coastal North County city of Encinitas is stirring controversy, with new Coast Highway bike lanes posing an apparent safety threat, critics say.
Recently, a stretch of Coast Highway above Swami's Beach in Encinitas has been squeezed to make room for four bike paths and a protected walking path, according to Fox 5 San Diego.
Although the project is meant to create safer conditions for cyclists and pedestrians, people living in Encinitas are already rallying against the new bike lanes.
For one, there's now less parking alongside one of the best beaches in Encinitas. The area near Swami's Beach has already suffered from a lack of parking spaces, and local surfers who frequent the beach claim that the city has declared a "war on surfers."
Tony Kranz, the mayor of Encinitas, said that there's actually more parking near Swami's Beach. Although the new Coast Highway bike lanes have taken some parallel parking, the project added additional diagonal parking spots that are a bit further from Swami's.
Kranz told Fox 5 San Diego that there are now actually 50 additional spaces available near the popular beach.
The project — including the new Coast Highway bike lanes — occupies a stretch of Encinitas from K Street to Chesterfield Drive. It includes a cycle track, diagonal parking spots, and traditional bike lanes on either side of Coast Highway.
Currently, the new Coast Highway bike lanes aren't open to the public, but that hasn't stopped cyclists from attempting to use them. According to Fox 5 San Diego, the new lanes aren't going to be fully operational for another week.
Coast Highway, also known as Highway 101 or the Pacific Coast Highway, is a legendary road that stretches from the Oregon border down the coastline of California to San Diego — including portions of iconic beach cities like Del Mar and downtown La Jolla.