The Del Mar Horse Races Are Open Again: 100% Capacity for Seated Bettors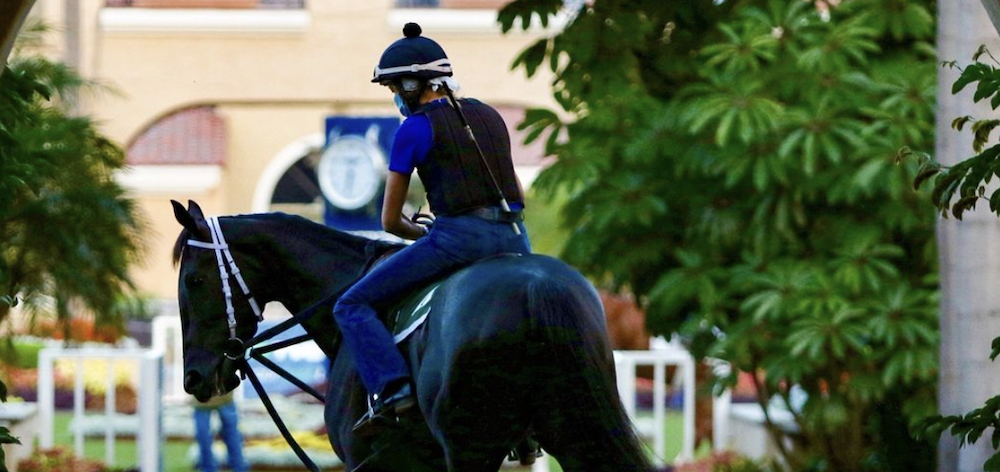 …And they're off!
Race fans will be back in action this summer as the Del Mar Thoroughbred Club announces the intention to open at 100% capacity for the 2021 season.
"We are delighted to be able to welcome our fans back to Del Mar," DMTC president and COO Josh Rubinstein told Del Mar News.
Of course, even with opening the season at 100% capacity, the Del Mar Thoroughbred Club is strictly adhering to the state and county public health guidelines effective June 15, 2021. This latest update means that attendants are still required to wear face coverings unless eating or drinking–if they are unvaccinated.
Additionally, the race track vows to keep up with state guidelines to ensure their guests are safe and secure while enjoying the races.
Del Mar Racetrack Ticket Information
If you'd like to attend a race this season, you'll need to reserve your seat through purchased packages. You can make this arrangement either online at https://www.dmtc.com/tickets or by calling 858-792-4242.
General admission guidelines will be updated on the official website as the season progresses.
When is the Del Mar Opening Day in 2021?
View this post on Instagram
The Del Mar racetrack season launches on July 16th, with opening day. The opening day for any major horse racing club isn't just about the races themselves; it's a veritable fashion parade. Everyone dresses up "to the nines," and you're likely to see a lot of ladies in fantastic hats.
The hat tradition is often credited to the Kentucky Derby, although you can trace it back to European racing traditions.
Last year, the opening day and hat contest were held virtually, due to Covid.
Is Del Mar Racetrack Opening Day 2021 Sold Out?
View this post on Instagram
Our sources tell us that the July 16th starting date of the 2021 racing season are sold out. Admission for opening day will be restricted to ticket holders this year.
If you're not one of the nearly 15,000 lucky ticketholders for opening day, you can still watch the event live via the Racetrack Television Network, or RTN for short. You can find more information about that here: https://www.dmtc.com/racing/live-video
The photos for this article, unless otherwise credited, are from IG user @delmarracing, the official account of the Del Mar Thoroughbred Club.
[mv_create key="16″ layout="circles" thumbnail="http://www.lajolla.com/wp-content/uploads/2018/02/1604_v1_del_mar_races_headerphoto.jpg" title="Del Mar" type="list"]