Firefighters, Lifeguards Pull Off Daring Rescue of Person From Black's Beach Cliffs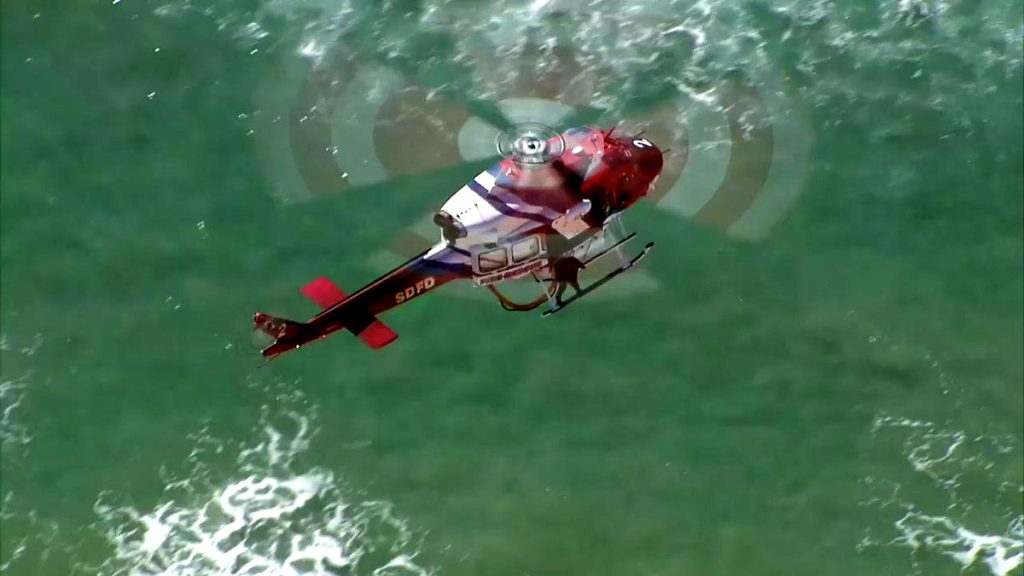 A person was rescued from the cliffs above Black's Beach in La Jolla by San Diego firefighters and lifeguards on Sunday night.
On Sunday, a person who was walking along the shore heard a person calling for help from the cliffs above them. The person called 911 around 8:45 p.m., according to the San Diego Union-Tribune.
Rescue crews ran into trouble attempting to find the person — even with the help of a helicopter — because the area was so dark. However, personnel in the helicopter eventually spotted the person at around 9:35 p.m.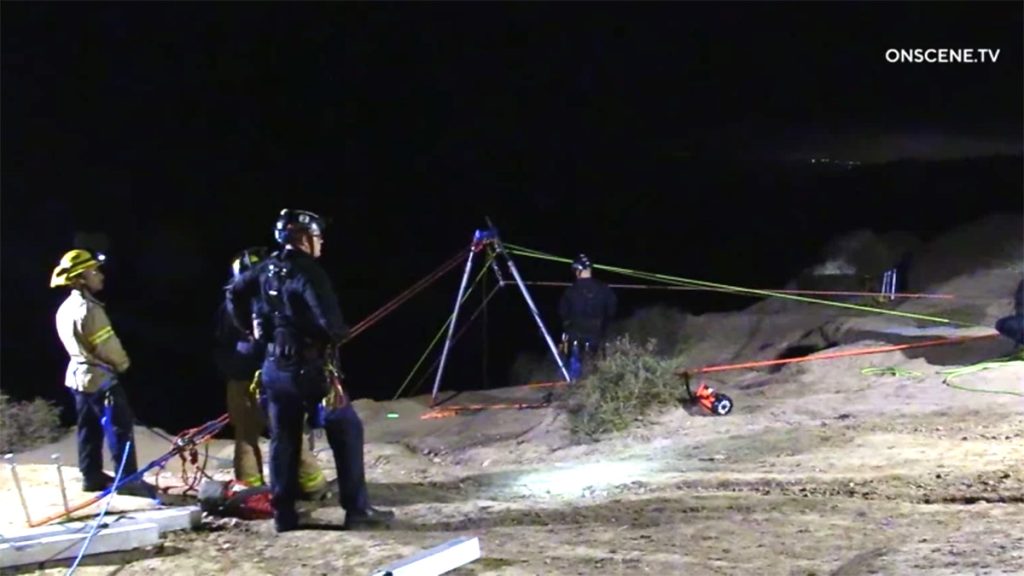 Reportedly, the person was in a precarious position on the cliffs, which made the rescue technically challenging for first responders.
Other issues complicated the rescue. For example, a group of people apparently began shooting off fireworks near the Torrey Pines Gliderport, which is close to Black's Beach. San Diego police officers responded to that incident.
Additionally, the fire helicopter needed to leave the scene and return to Montgomery Field because the cloud cover was preventing visibility.
Rescuers needed to use ropes to lower themselves down steep cliffs in the dark. Eventually, crews were able to rescue the person and lower them down in a basket to the beach.
All in all, the rescue took about six hours and involved 26 fire and lifeguard personnel, Battalion Chief Dave Seneviratne told the La Jolla Light.
Deputy Fire Chief David Gerboth said that the person was "in a very precarious situation in an area that had multiple overhangs," adding that the situation was "an extremely technical rescue."
He added that an on-scene assessment found that the person had suffered minor injuries.
The rescued person was taken to Scripps Memorial Hospital, though their condition was not released.
About the author: Mike Peterson is a freelance journalist and writer based in North San Diego County. He's written and worked for a number of local media outlets, including the San Diego Union-Tribune, the North Coast Current, and the Oceanside Blade.
The banner image of SDFD rescue helicopter is courtesy of La Jolla Light