La Jolla Researchers Invent Device That Allows Surfers to Further Scientific Data Collection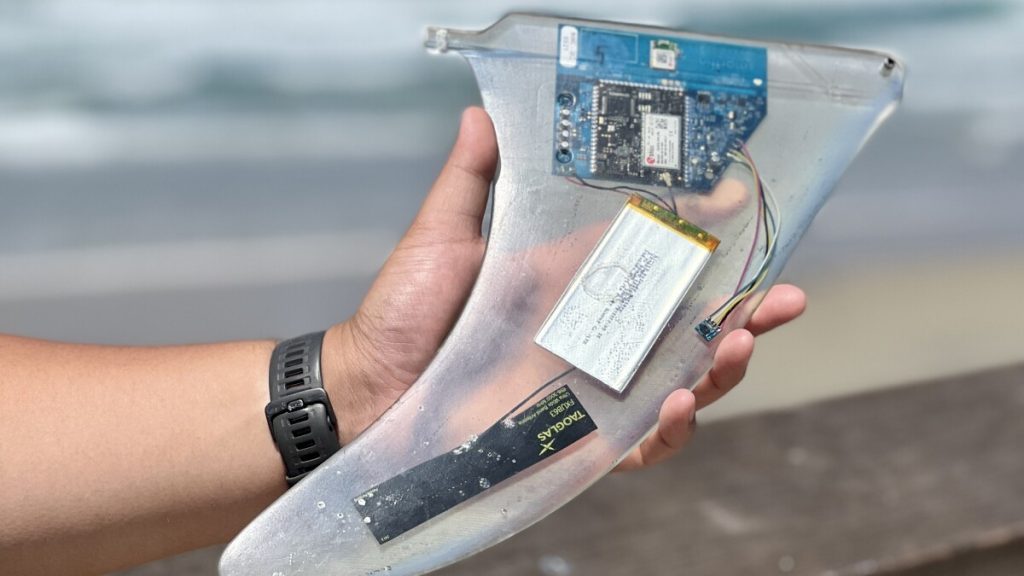 Scientists at UC San Diego have created a new way for citizens to contribute to research while enjoying a favorite local pastime: surfing.
The method in question is a device dubbed the Smartfin, which resembles a regular surfboard fin with a few tricks up its sleeve, according to the La Jolla Light.
Researchers at UC San Diego outfitted the Smarfin with temperature and location sensors. Attached to a surfboard, the Smartfin allows scientists to gather data on a relatively challenging part of the water.
According to UCSD research engineer Nathan Hui, the surf zone is "one of the least understood areas in the ocean" because it's so challenging to place scientific instruments there. That's where the Smartfin comes in.
Scientists said that La Jolla was an ideal place for the research to take place because of the plethora of surfers who take to the waves each day.
"You've got all these people bobbing up and down in the waves," Hui said. "Why not use them to measure the waves in this near-shore environment?"
The Smartfin itself was initially built by Philip Bresnahan, an alum of UCSD's Scripps Institution of Oceanography and a current professor at the University of North Carolina Wilmington.
Data from the Smartfin — which will include localized surface water temperatures — will be able to tell scientists "a lot about the way the ocean currents interact with the local ecology."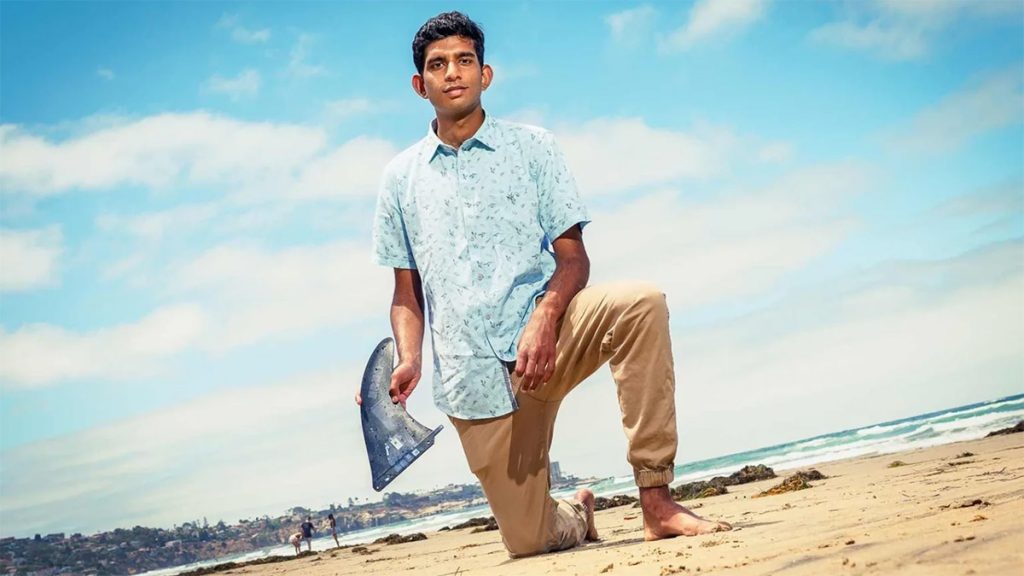 There are currently only a few prototype Smartfin devices in use, and the product is about a year away from getting into the hands of local surfers.
However, encouraging surfers to do more of what they love is an easy way to collect research data — all surfers need to do is pop the Smartfin on a longboard and go surf.
In the future, Hui also said that the Smartfin could be used to collect other data types, such as salinity and chlorophyll levels.
"As we start getting this into the hands of more … scientists, it'll be interesting to see … how they find new ways of using it," he said.
About the author: Mike Peterson is a freelance journalist and writer based in North San Diego County. He's written and worked for a number of local media outlets, including the San Diego Union-Tribune, the North Coast Current, and the Oceanside Blade.
The banner image of the Smartfin device is courtesy of La Jolla Light