La Jolla Resident Named 7th Annual San Diego Genius Award Honoree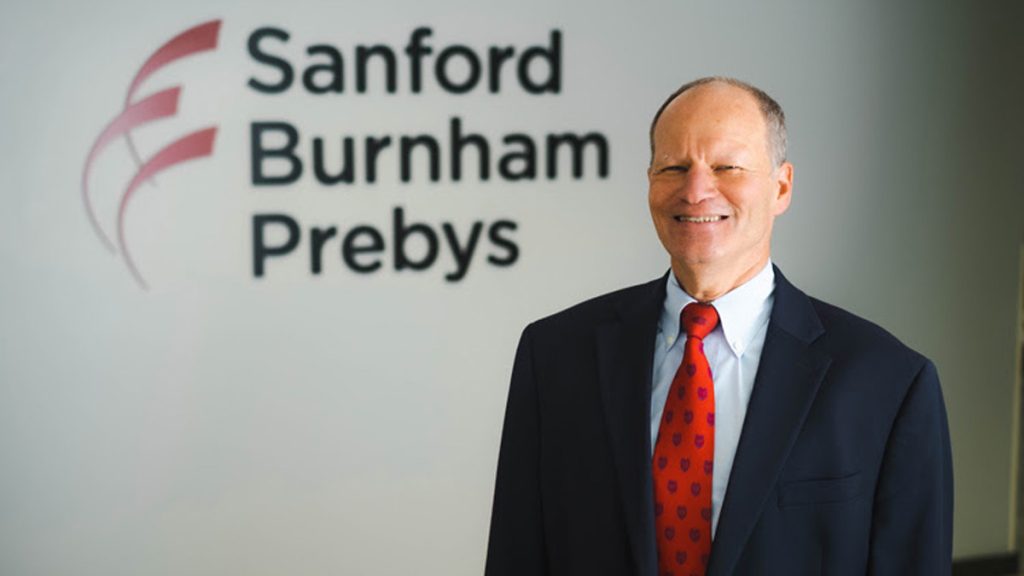 San Diego non-profit Mainly Mozart has announced Sanford Burnham Prebys President/CEO Dr. David Brenner as the 2023 San Diego Genius Award honoree. Dr. Brenner is the 7th winner of the award first established in 2015 to recognize individuals who have established "a legacy of innovation and genius" within San Diego County.
On Friday, November 17th, Dr. Brenner will join the likes of past award winners Qualcomm co-founders Dr. Irwin Jacobs (2015) and Dr. Andrew Viterbi (2016), "Einstein of the Oceans" Dr. Walter Munk (2017), Nobel Prize winner in Physiology/Medicine Dr. Elizabeth Blackburn (2018), UC San Diego Chancellor Pradeep Khosla (2019) and Illumina's Chief Commercial Officer Susan Tousi (2022).
Prior to joining Sanford Burnham Prebys, Dr. Brenner spent 15 years at UC San Diego as vice chancellor for Health Sciences. He is a leader in the field of fibrotic liver disease and liver cancer research and has been instrumental in starting several multidisciplinary efforts in San Diego, including the Institute for Engineering in Medicine, the Institute for Genomic Medicine, the Sanford Consortium for Regenerative Medicine, the UC San Diego Sanford Clinical Stem Cell Program, and the C3 Cancer Center Consortium.
San Diego Genius Award honorees are chosen by a committee led by ViaSat co-founder and Chief Technical Officer Steve Hart and WaveWare Communications President and CEO Martha Dennis.
On the committee's decision to grant the award to the Sanford Burnham Prebys President and CEO, Hart explained, "Dr. Brenner is a nationally recognized physician-scientist, with tremendous leadership in academia and business. His work epitomizes genius."
Dr. Brenner will be honored on Friday, November 17th – alongside past Genius Award winners – at the San Diego Genius Award Dinner in The JAI at The Conrad. Artists Clarice Assad and Anne-Marie McDermott will perform at the dinner and award ceremony.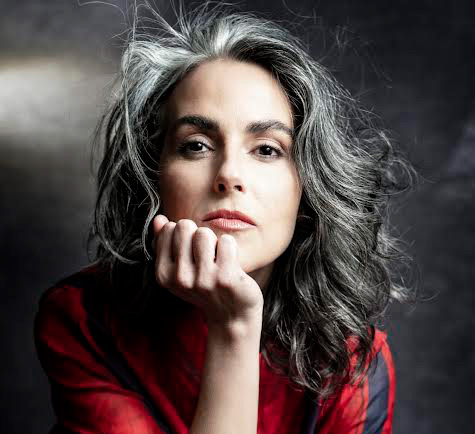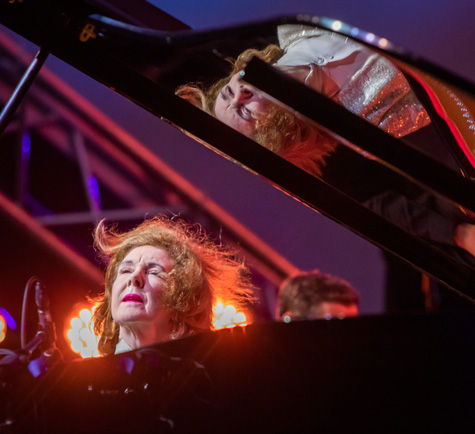 The November 17th Genius Award Dinner will be part of Mainly Mozart's annual Genius Week festival. On November 14th and November 18th, classical artists (to include Ann-Marie McDermott, Ida Kavafian, and the concertmaster, associate concertmaster, principal viola, principal cello, and principal bassoon of the San Diego Symphony) will perform works by Mozart, Schumann, Ellen Zwillich, Amy Beach, and premiere brand new works by Brazilian composer Clarice Assad and 17 year old Canyon Crest Academy senior Edric Saphire.
Learn more about Genius Week: mainlymozart.org/genius
Media credit: Photos of Dr. David Brenner and Clarice Assad courtesy of Mainly Mozart. Photo of Ann-Marie McDermott by J. Kat Photography.