Luxury Bakery Famous for Its Decadent Mille Crepes Cake Is Coming to Westfield UTC in the Fall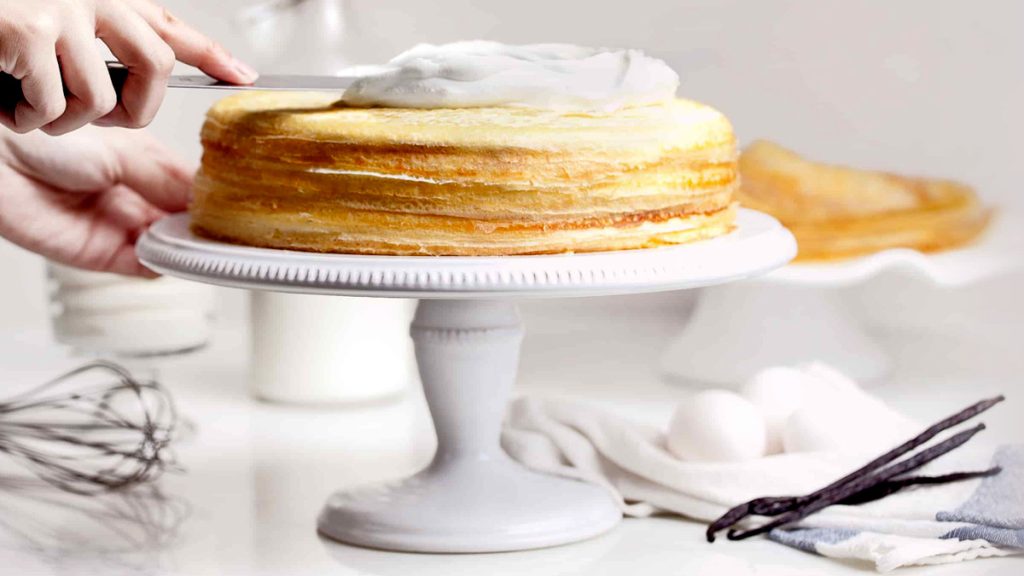 A high-end bakery with a cult following and bevy of celebrity fans is officially opening a location in San Diego this year.
Lady M Confections is a luxury bakery that first started with a single location in Manhattan's Upper East Side back in 2004. Since that first New York City bakery, the brand has blossomed into an international business with more than 50 locations throughout North America and Asia. Its fans include Oprah, Martha Stewart, and others.
Later in 2022, the bakery will open a new location at Westfield UTC near La Jolla. According to Eater, the bakery is slated to open sometime in the fall. Currently, it's the only one planned for the San Diego area.
The bakery is renowned for inventing and popularizing the mille crepes cake, which is a decadent dessert that features 20 layers of paper-thin French crepes, a filling of soft cream, and a topping of caramelized sugar.
Customers can order the mille crepes in either 9-inch or 6-inch variations. In-store, Lady M Confections offers them by the slice.
Although famous now, the mille crepe cake was actually created by one of the founders of Lady M Confections for a bakery in Japan all the way back in 1985.
Beyond the original flavor, Lady M Confections also offers its crepe cakes in a variety of other flavors — including everything from green tea to tres leches to pistachio. The bakery also creates seasonal flavors, such as rose-flavored cakes for Mother's Day and a fall-inspired option with candied chestnuts.
If, for some reason, you're craving another type of delicious dessert, Lady M Confections also bakes other options, including cheesecakes, flourless chocolate cakes, bon bons, various beverages, and more.
Although the Westfield UTC bakery will be the first location in San Diego, Lady M Confections does have other storefronts in California — including Irvine and Arcadia — so you don't necessarily have to wait until the fall to try them out.
About the author: Mike Peterson is a freelance journalist and writer based in North San Diego County. He's written and worked for a number of local media outlets, including the San Diego Union-Tribune, the North Coast Current, and the Oceanside Blade.
The banner photo for this article is courtesy of LadyM.com