What is Mission + Garnet? New Food Hall Brings Previously Delivery-Only Eateries to Pacific Beach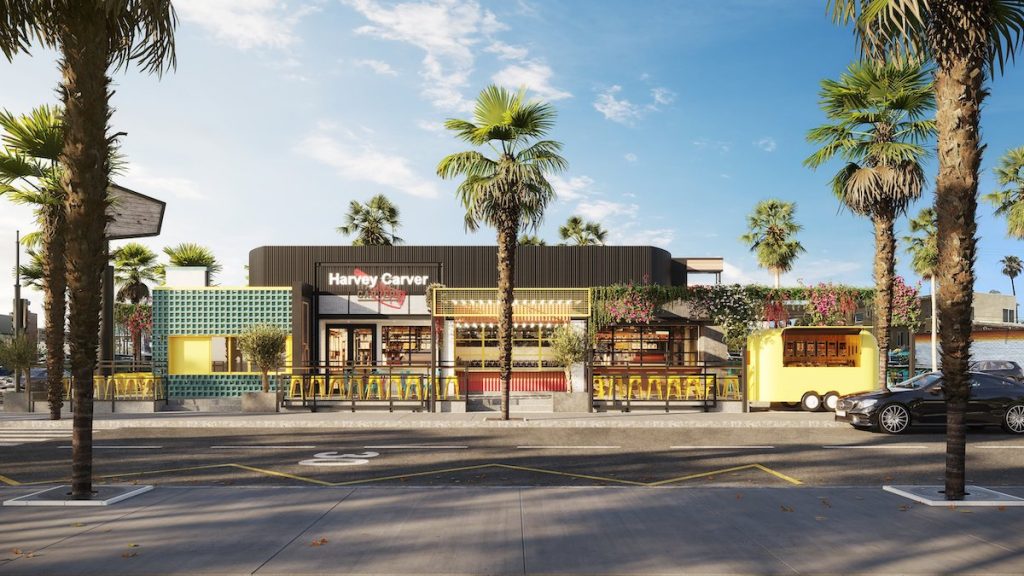 If you're a fan of communal dining spaces like Liberty Public Market or the Little Italy Food Hall, you'll probably be stoked to know a similar offering — Mission + Garnet — is now in Pacific Beach.
A new dining hall, Mission + Garnet, has landed on a busy street corner in Pacific Beach. Formerly the site of a Denny's restaurant, the location is now home to a 4,000-square-foot dining area with six distinct restaurant spaces, according to Eater.
The new project was spearheaded by Scott Slater. You may know Slater as the founder of the Slater's 50/50 burger chain. He also owns Head Lettuce near UC San Diego and Spitfire Tacos in the Westfield UTC area.
Mission + Garnet will feature Head Lettuce and Spitfire Taco outposts, as well as new physical locations for previously delivery-only spots: breakfast burrito eater Earlybird and churro waffle spot Checkered Churros.
Additionally, Slater plans to open two new restaurants in the communal dining space: Harvey Carvers and Scotty Dogs. The first will be a sandwich shop focusing on whole-animal meat. The second will feature Slater's signature mix of bacon and beef in hot dog form. A small food cart called Frutas Chamoy will also serve Mexican fruit cups.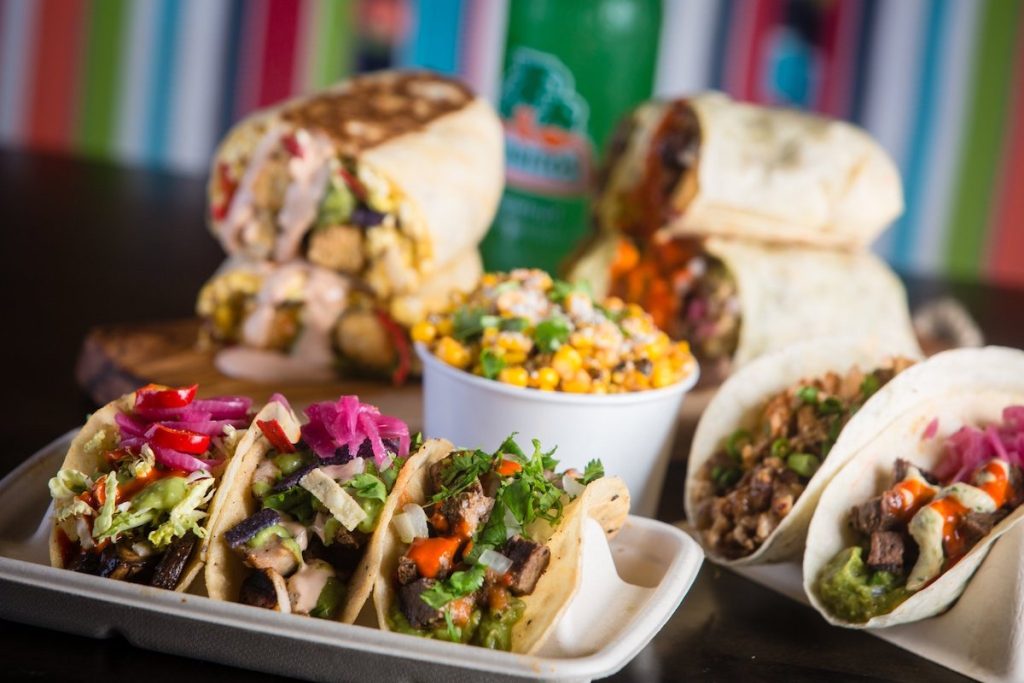 Whether you're a late-night party-goer or an early riser surfing type, Mission + Garnet will have something to accommodate you. Most restaurants will be open all day, but some eateries will be open from 7 a.m. to 3 a.m. for your early morning and late-night munchie needs.
Slater is also planning additional food hall expansions throughout San Diego County to showcase additional restaurant concepts. Options could include a chicken tenders spot and a Mediterranean eater with Greek-style kabobs.
Mission + Garnet is located at 4505 Mission Blvd in Pacific Beach. The food hall has a parking lot with short-term spots for pickups, as well as free hourlong parking for dine-in customers.
Banner image courtesy of missiongarnet.com.