Iconic Penthouse Restaurant and Lounge Mister A's to Reopen Tuesday With Stunning Sky-High Views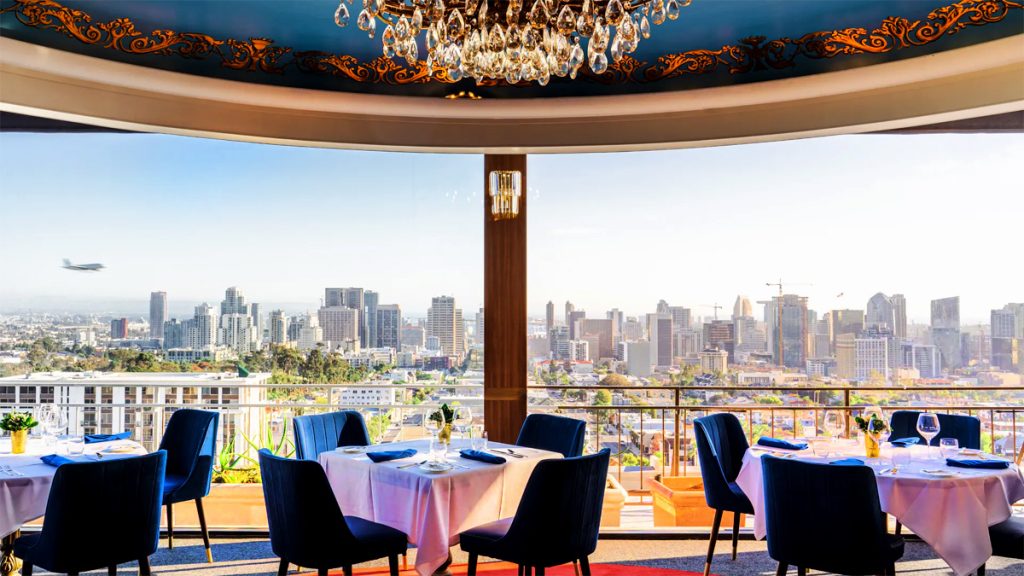 Mister A's sky-high location in Bankers Hill is officially set to reopen its doors on Tuesday after being closed for months of renovations.
The elegant restaurant is located on the 12th floor of 2550 Fifth Ave and features 180-degree views of the San Diego downtown area. First established in 1965, Mister A's has only had three owners over the course of its run, according to Eater.
Now, Mister A's is returning with an entirely updated design. The penthouse restaurant will have updates to its 180-seat main dining room, as well as the prized corner rotunda. Additionally, there will be a new 18-seat bar and a 72-seat indoor/outdoor dining lounge with breathtaking views of America's Finest City.
On the menu, you can expect all of Mister A's classic dishes to remain. Executive chef Stephane Voitzwinkler is still leading the kitchen with a focus on fine seasonal dining.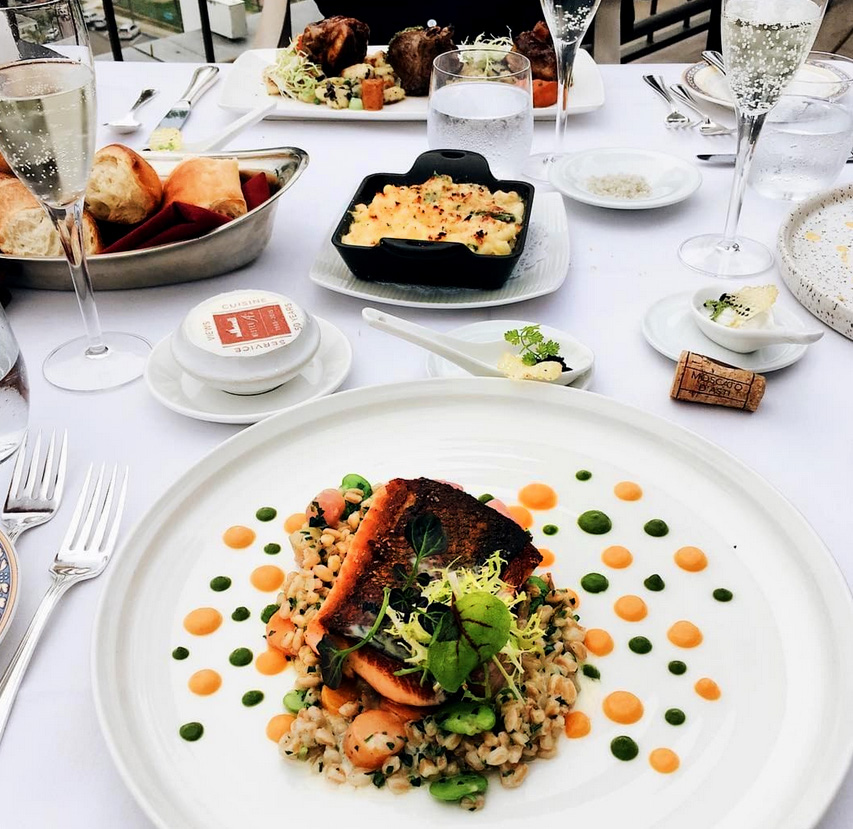 There are, however, new fine dining options available. For example, the menu now includes more dishes aimed at sharing and refreshed interpretations of throwback dishes such as wild-caught salmon Wellington topped with foraged mushroom duxelles, black kale, and bearnaise, or chickpea panisse paired with Chino Farms eggplant, oven-dried tomatoes, shishito relish, and tzatziki.
Mister A's will also have a brand new menu for its new bar and lounge area, including a full assortment of beverages that put a twist on happy hour classic cocktails. The options include an Old Fashioned infused with burnt orange and a barrel-aged espresso martini. Small bites include hiramasa crudo with blood orange, serrano, avocado, and puffed quinoa.
The sky-high restaurant and lounge is generally open from 4 p.m. to 10 p.m. Tuesday through Thursday, as well as on Sunday. Dinner service is extended through 11 p.m. on Friday and Saturday. Mister A's is closed on Mondays.
About the author: Mike Peterson is a freelance journalist and writer based in North San Diego County. He's written and worked for a number of local media outlets, including the San Diego Union-Tribune, the North Coast Current, the Oceanside Blade, and the Escondido Times-Advocate.
The banner image of sweeping San Diego views from Mister A's is courtesy of AsRestaurant.com