Is Marijuana Legal in Utah? Here Are the Rules for Weed in the Beehive State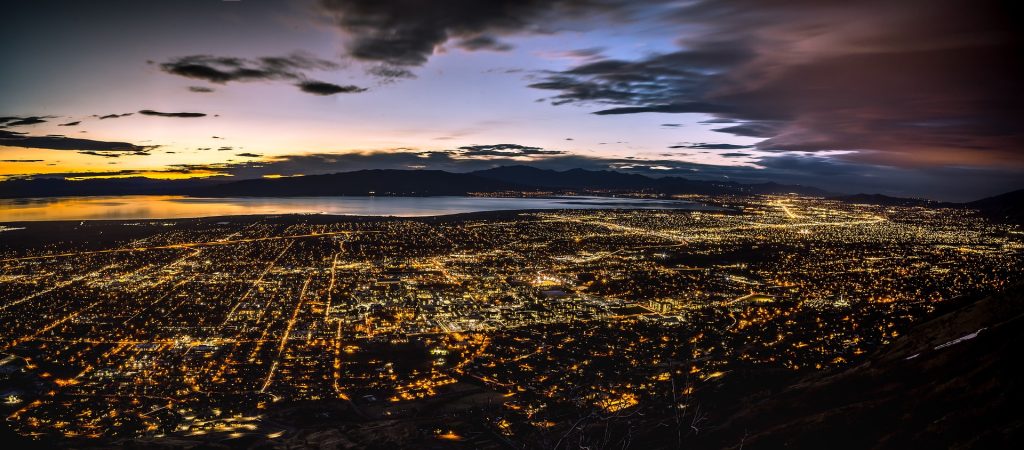 As more and more states decriminalize marijuana, you may be wondering: Is marijuana legal in Utah? Whether you're a resident of the Beehive State or will be traveling there, knowing Utah weed laws is pretty important if you're hoping to enjoy some of nature's herb.
Here's the short answer: Currently, marijuana is only legal for medicinal use and has been since November of 2018. We'll talk about some of the specifics of the local rules down below, including whether you need a weed card, whether you can smoke weed in public, whether you can fly with weed in Utah, and more.
Also, if you are a Utah resident who has been prescribed marijuana, you're going to want to know where you can find high-quality cannabis to keep you feeling your best. Knowing the best dispensaries in Utah is necessary, so we'll cover that information, too.
Utah Marijuana Laws
As mentioned earlier, Utah marijuana laws are pretty straightforward right now – the substance has not been decriminalized and is only legal for medical purposes. So, if you're a user of marijuana recreationally, keep this in mind while visiting the state, driving through the state, or any other situation where you could find yourself in a case where your recreational use could get you in trouble.
Is marijuana legal in Utah?
Is medical marijuana legal in Utah? Yes, absolutely. If you are dealing with medical issues where pharmaceutical drugs don't work for you or you're not interested in the side effects, meeting with your GP to obtain a prescription for marijuana should be a top priority.
But is recreational marijuana legal in Utah? Not under current guidelines. However, if you think you're classified as a recreational user because pot helps you calm down or deal with anxiety, depression, or any other issues, it's worth meeting with your doctor to see if a prescription might be right for you.
Laws for using cannabis in Utah
While you may be disappointed in the answer to the question of "Is weed legal in Utah?" You should still be well informed on the laws around cannabis in the state. Part of living in a democratic country means states get to make their own laws around recreational drugs. Interestingly enough, many of the states that border Utah (Nevada, Arizona, and Colorado — not to mention nearby California, New Mexico, and Oregon) have already legalized recreational marijuana. So while Utah marijuana laws may seem harsh today, that could change in the coming years. The best thing to do is to make sure you stay up to date on what's going on and use your voice to enact the changes that you want to see.
Recreational marijuana use in Utah
You can still get into some serious legal trouble in Utah regarding recreational use. For a long time — beginning in 2014 — only CBD products were legal in the state of Utah. Then in February 2018, the Utah House of Representatives passed HB 195, which gave medical patients the "right to try." By November of 2018, the Utah Cannabis Medical Act was passed, and dispensaries were set to be opened by 2021. However, in December of 2018, the Governor signed HB3001, which immediately set the new law for medical use.
Still, with recreational use being illegal and cannabis not being decriminalized in the state of Utah, you can get charged with possession and a misdemeanor — even for tiny amounts of marijuana. These laws on CBD and marijuana are critical to be aware of, even if you're just traveling through the state. 
Medical marijuana use in Utah
Since Utah marijuana laws state that it's only available for medicinal purposes, you should be educated on how to qualify to get a prescription for marijuana. Except for PTSD, most of the qualifications for a prescription for marijuana in Utah are severe conditions or terminal illnesses. But suppose you suffer from pain that lasts longer than two weeks, and your doctor feels that your pain can't be adequately managed by conventional methods. In that case, marijuana is an option for you (over opioid-based painkillers).
Additionally, it's important to note that if you and your doctor feel that you could benefit from medicinal marijuana for your mental health issues, you can submit a request for a medical cannabis card through the Compassionate Use Board. The Compassionate Use Board reviews petitions and makes decisions case-by-case. This board comprises seven qualified medical providers and can get you an answer to your petition within ninety days. They have deadlines for their petitions, so make sure that you are proactive with this route if you're a resident and don't qualify under the general illnesses the law grants cards for.
Purchasing cannabis in Utah
To purchase medical marijuana in Utah, you must be at least eighteen years of age and have a medical card. All cards for patients 21 years of age and younger must be approved by the aforementioned Compassionate Use Board. So, even if your doctor has deemed that your medical situation benefits from the prescription, you have to obtain the card through CUB if you are under 21 years of age.
​​Do you need a weed card in Utah?
Utah's weed laws require that to purchase weed through a dispensary, and you must have a card issued to you to do so. Medical cannabis cards are issued through the Utah Department of Health. To get your medical cannabis card, you will have to meet with a QMP (qualified medical provider). If you're wondering which QMPs will issue cannabis cards, you can find that information on the Government of Utah's website.
Possession of marijuana in Utah
When you wonder, "is weed legal in Utah?" you may also be wondering how much you are legally allowed to have on you. Since weed is only permitted for medical use, people with a medical prescription for marijuana in Utah can possess up to 3.95 ounces in thirty days. If you are transporting or traveling with weed outside your home, either you or your caregiver must also have your cannabis card.
Since Utah marijuana laws are for medicinal use only and for that amount in thirty days only, if you are in possession without a card, you can be charged with a Class B misdemeanor, up to $1000 in fines, and up to six months imprisonment.
Can you fly from Utah airports with weed?
Though many states have legalized marijuana not only medicinally but recreationally, it is still considered an illegal drug on the Federal level. Therefore, you cannot fly from Utah airports with cannabis. If you are flying into Utah from a state where this weed is legal, keep this in mind. While TSA agents don't typically search for weed, it's always better to be safe than sorry. If you're flying into Utah and have a medical card for marijuana, many dispensaries can accommodate your needs throughout the state.
Marijuana cultivation laws in Utah
For many people considering moving to Utah, they might be curious is marijuana legal in Utah because they're used to growing their own in their home state where it may be permitted. Marijuana cultivation laws in Utah can be pretty severe and lead to imprisonment. So, it's best to go through the many dispensaries and pharmacies to avoid any legal issues.
Can you smoke weed in public in Utah?
Even with a medical marijuana card, patients may only consume their cannabis in private in Utah – except for a medical emergency. So, even if it's prescribed to you, keep in mind Utah's strict marijuana laws when you're deciding when and where to partake.
Marijuana and the workplace
When you are a patient who requires marijuana to manage your medical condition, is marijuana legal in Utah workplaces might be a question you have. Well, it depends on where you work. Private employers are under no obligation to abide by their employee's prescription needs, but if you're a public employee, they do.
Driving under the influence of marijuana
It is illegal to drive under the influence of marijuana in Utah and comes with serious consequences. Your first offense can lead to at least 48 hours in jail, 48 hours of community service, and even possible home confinement – and that's just the first offense. So, be wise and don't drive under the influence of any drug or alcohol.
Where to buy recreational weed in Utah
Is weed legal in Utah? We've covered this and many other areas regarding cannabis consumption in the state earlier. If you're visiting Utah or live in the state and have a medical cannabis card, you should see some of the many dispensaries in the state that offer what you need. Check out some of the most reputable dispensaries in the state.
Cannabist Utah is one of many dispensaries in not only the state, but the U.S. Through Project Cannabis, they have locations from Maine to California – and one right in the Provo area. Their staff is highly knowledgeable, and it's a no-pressure atmosphere. If it's your first time shopping for medical cannabis, you'll feel at ease as you learn what strains are best for you as well as the preferred method of consumption.
484 S 1750 W, Springville, UT 84663
Phone: (385) 327-0922
Hours: Mon – Sat 11am-7pm, Sun – Closed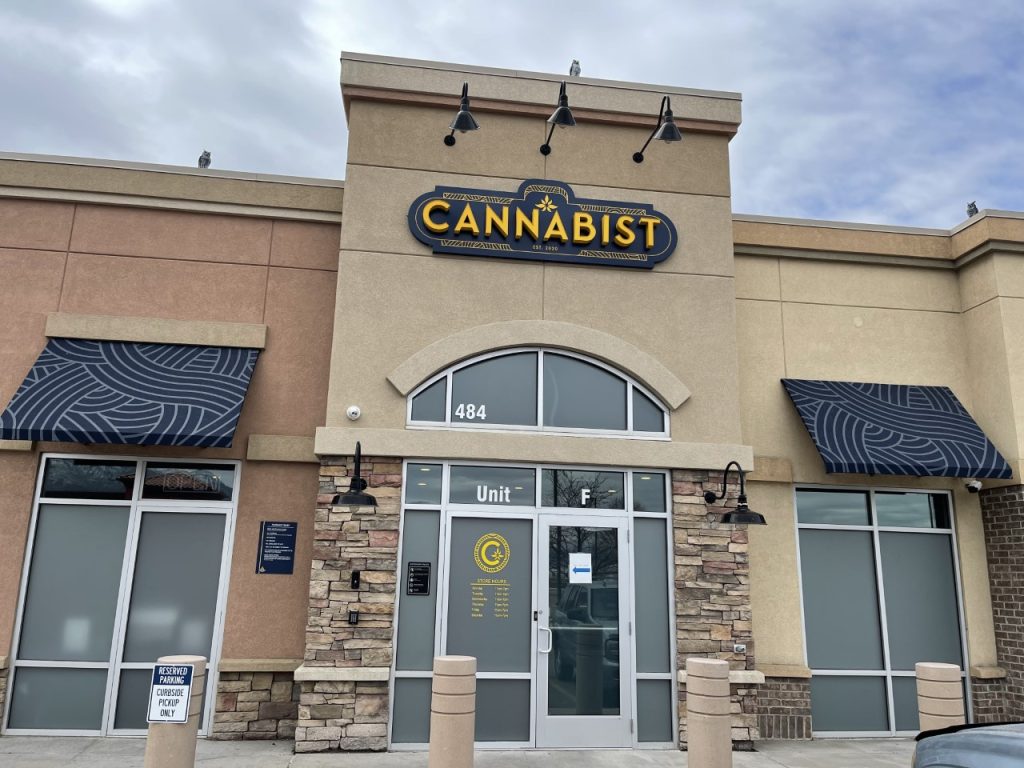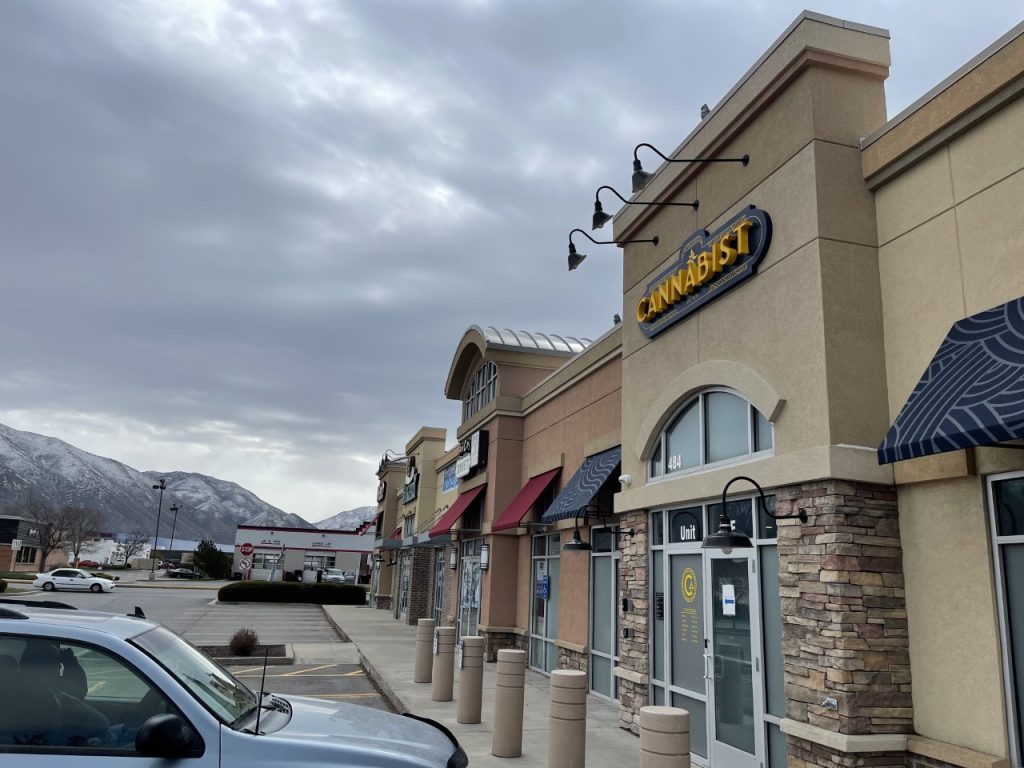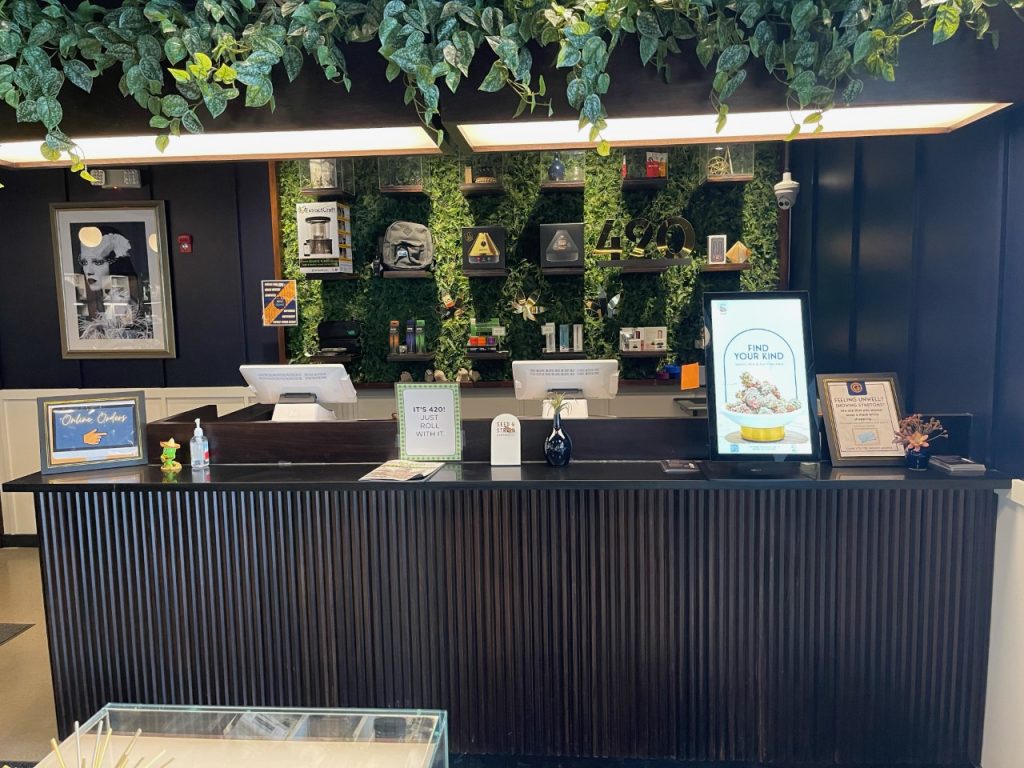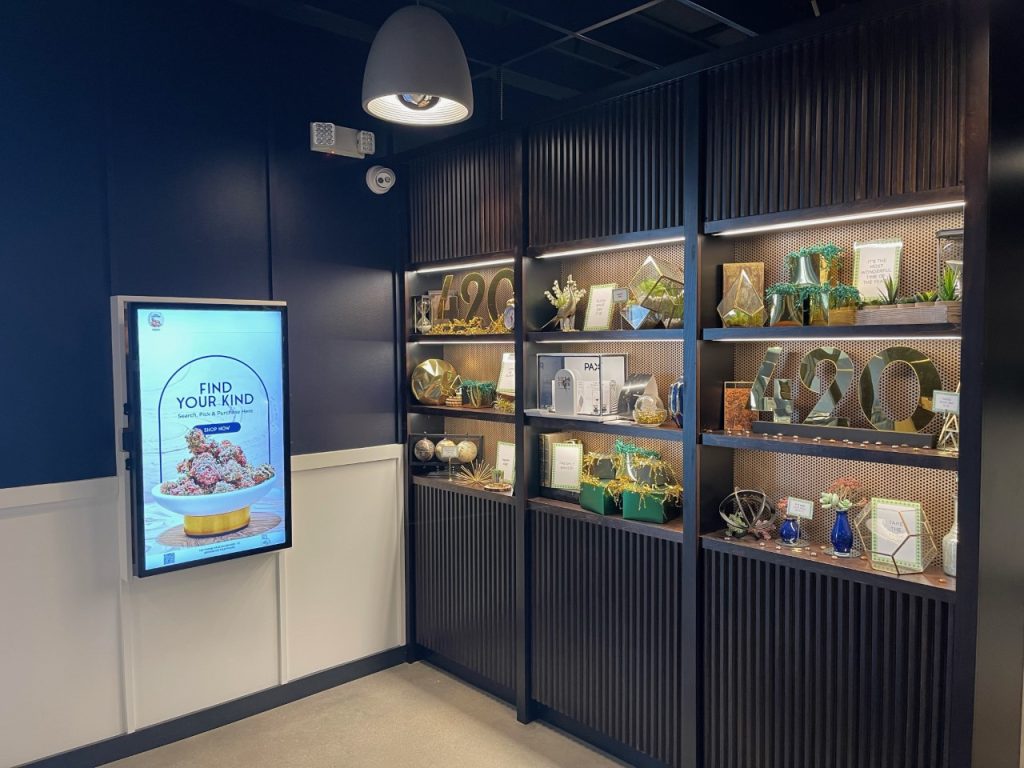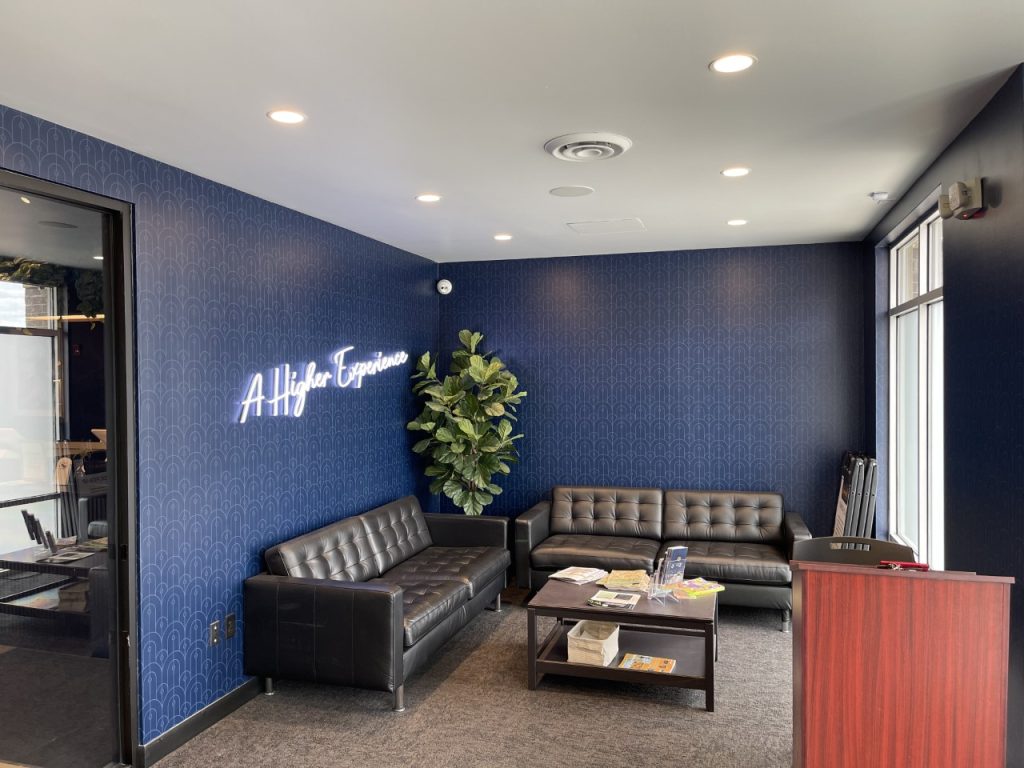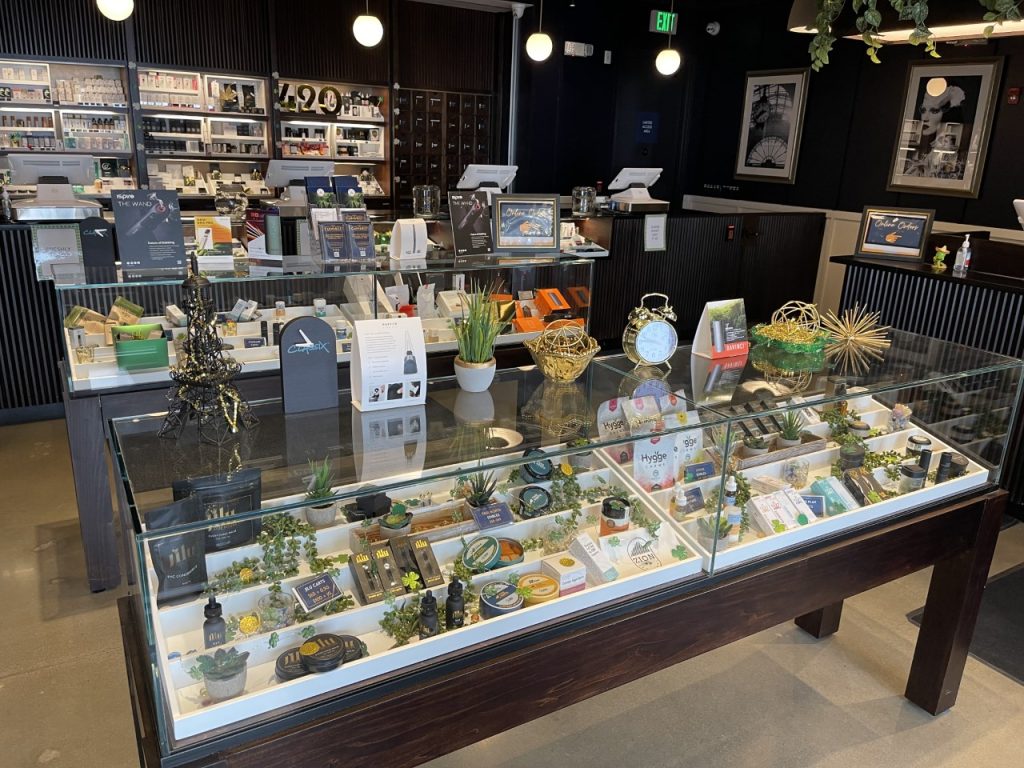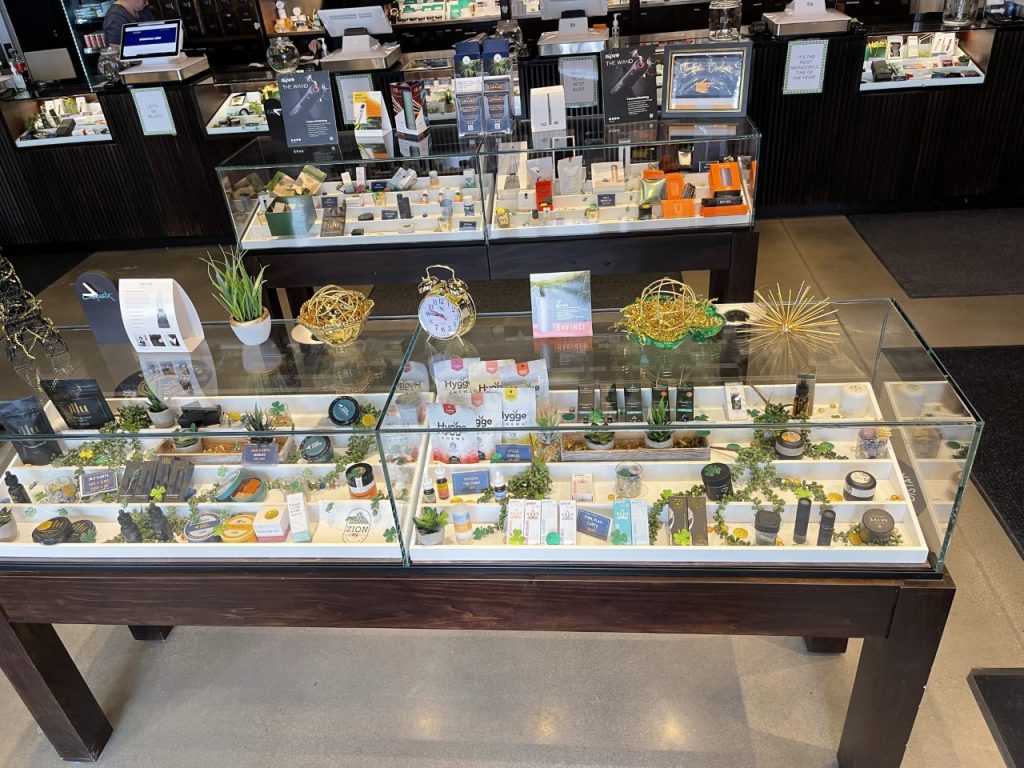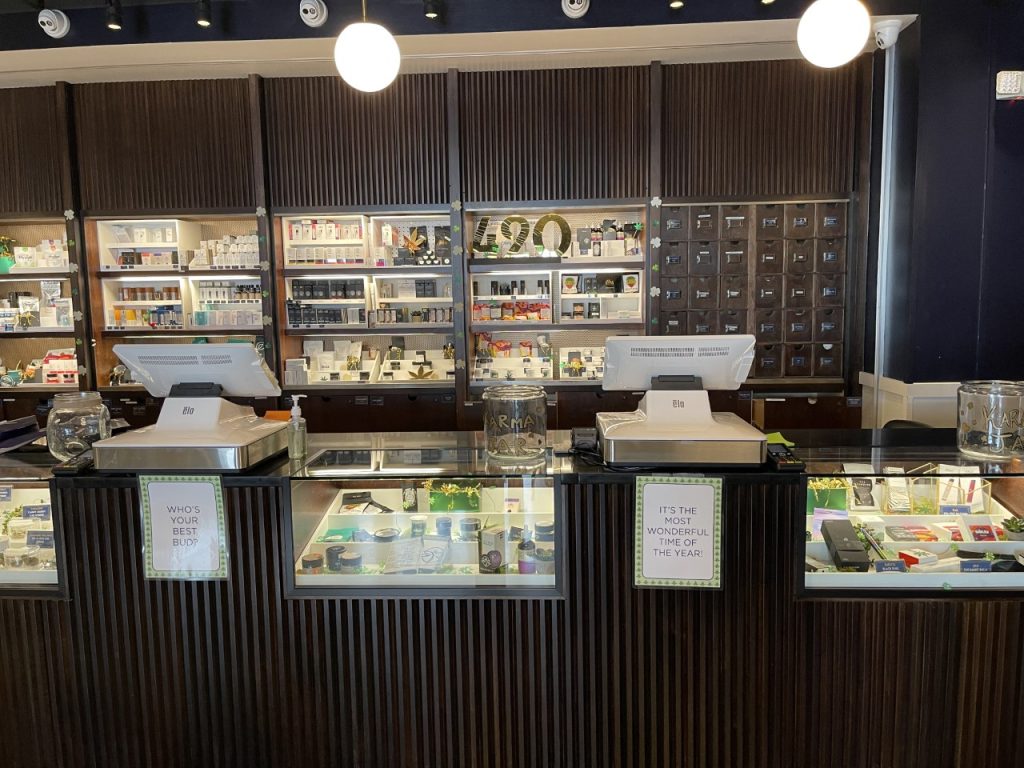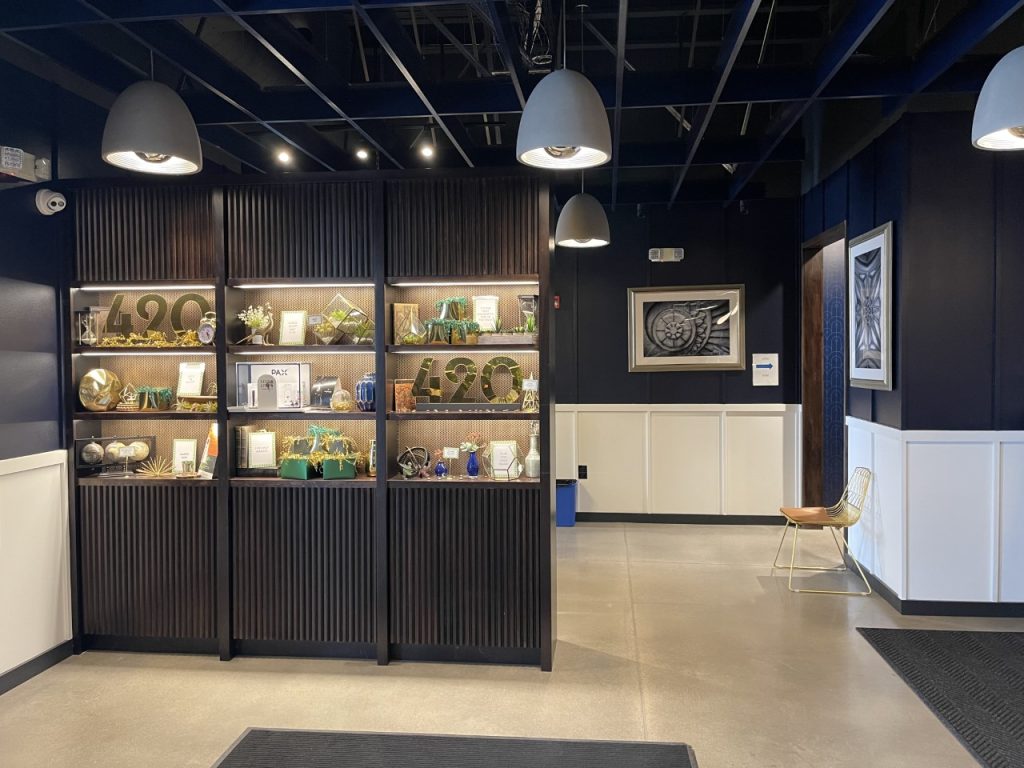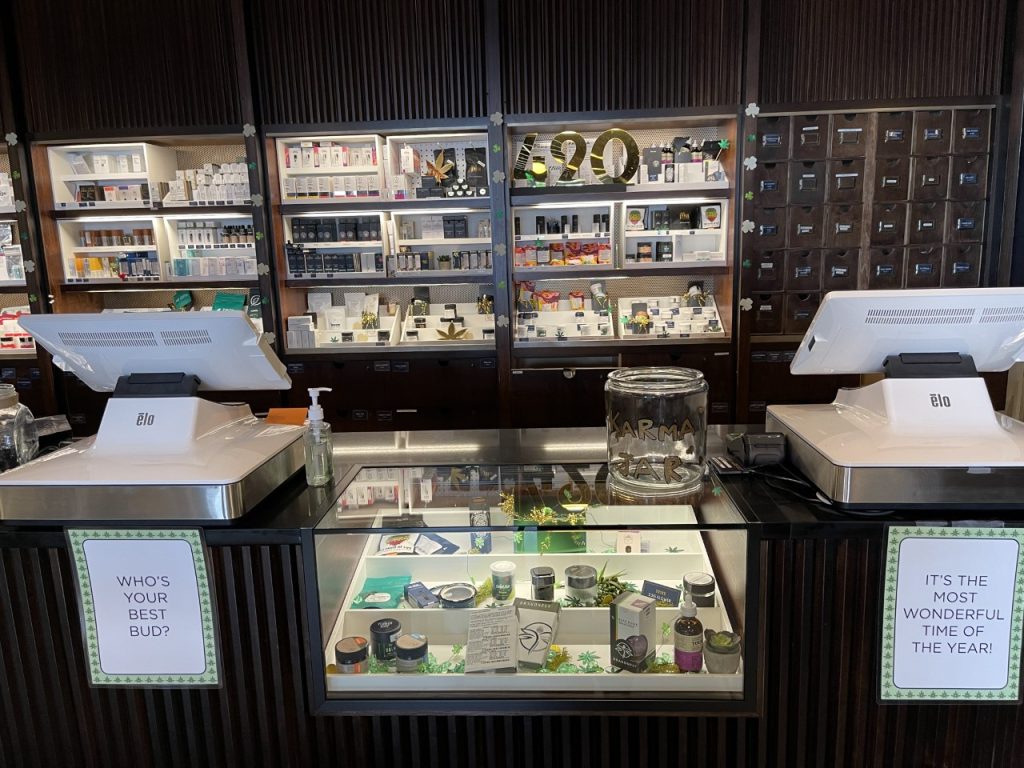 If you're in the Salt Lake City area, you might try the Beehive Farmacy. They have hundreds of mostly positive online reviews, and the decor of their dispensary is modern and minimalist.
1991 3600 W, Salt Lake City, UT 84104
Phone: (385) 212-0088
Hours: Mon – Fri 10am – 8pm Sat – Sun 10am – 6pm
If you're in Lehi, try Curaleaf. This location claims to offer great service to their patients, and they are also part of a nation-wide chain of dispensaries.
3633 N Thanksgiving Way, Lehi, UT 84043
Phone: (385) 338-8010
Hours: Mon – Sat 10am – 8pm, Sun 10am – 7pm
While Utah may not be as progressive when it comes to its marijuana laws, it's excellent they have given the option to people to obtain marijuana legally for certain medical needs. Stay healthy, Utah!