New Tropical Oasis Bar Opens at AC Hotel in the Gaslamp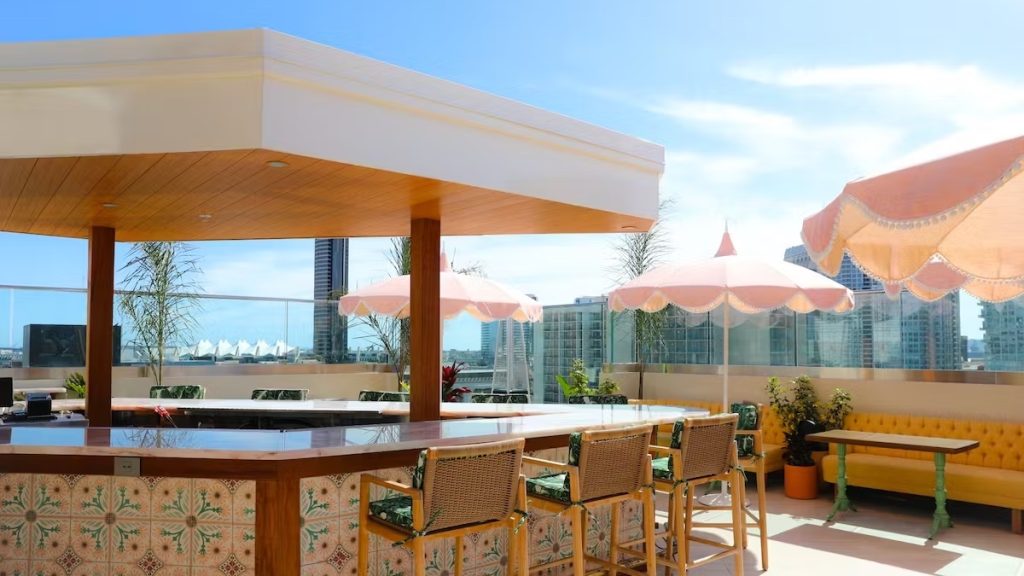 A new rooftop bar with a lush and tropical feel called Techo Beso has opened at the top of the AC Hotel in San Diego's Gaslamp district.
According to Eater, Techo Beso is a wraparound bar that towers eight stories above the Gaslamp Quarter in downtown San Diego. It's located in the new and stylish AC Hotel, which opened in February.
Although the AC Hotel rooftop bar will offer panoramic views of the city, it also brings plenty of other amenities. It's a large space topping 4,500 square feet and features a DJ booth, rooftop pool, cabanas, and lounge chairs.
From Thursday through Saturday, live entertainment will be at the AC Hotel-based Techo Beso. Chef Jorge Martinez has created the food menu, which mostly features party-friendly tiny plates and quick bites. The rooftop escape will also feature day party vibes on Sundays.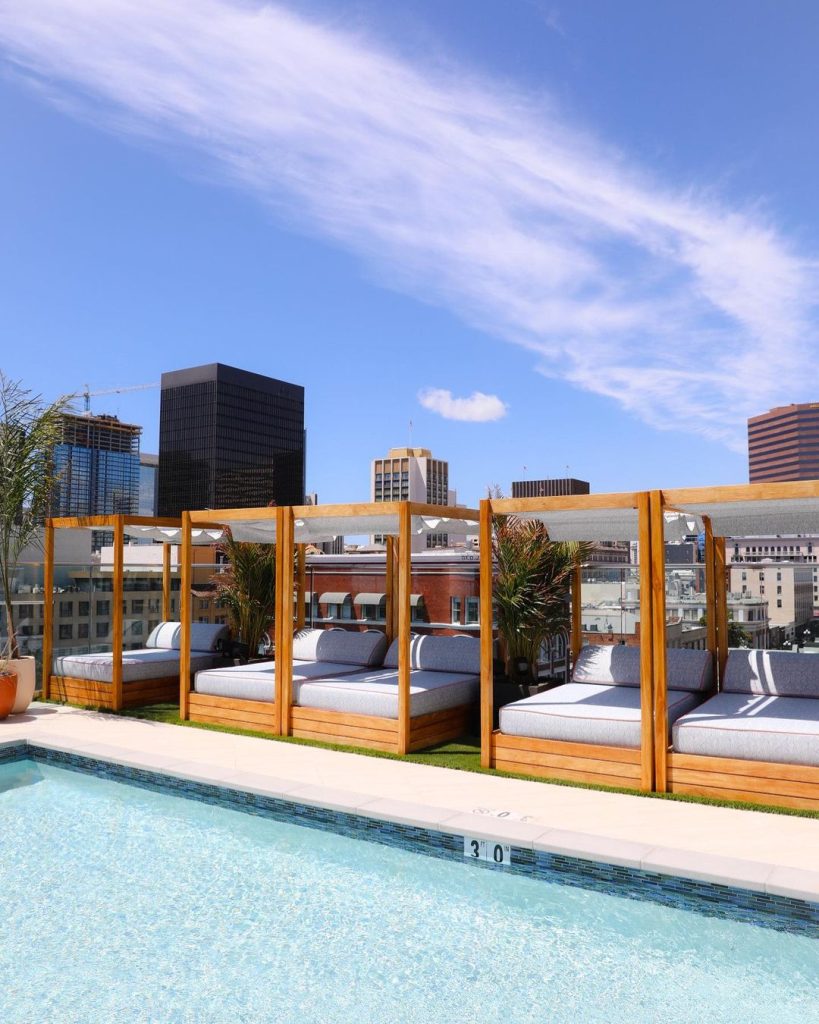 The tropical paradise of Tulum, Mexico inspires the drink and food menu. Techo Beso — which translate to "rooftop kiss" — will feature dishes such as rockfish ceviche or slow-roasted brisket tacos, chicken quesadillas and smoky corn salad.
On the bar menu, you'll find tropical and Mexican-inspired drinks such as the Sand in My Boots, which is crafted from tequila, tamarind and pineapple syrup, and triple sec. The Maya Blue is based on mezcal and features house-made blood orange syrup.
As of writing, only guests at the AC Hotel can access the pool and lounge beds. However, the hotel has plans to begin offering day pass packages for San Diego residents. The public can drink at the poolside Techo Beso bar in the evenings.
The Briad Group, which is a hospitality firm based in New Jersey, is also planning an upcoming speakeasy space at the AC Hotel.
Images courtesy of techobeso.com.