New All-Glass 'Asian Coastal' Sushi Bar Opens In Del Mar Area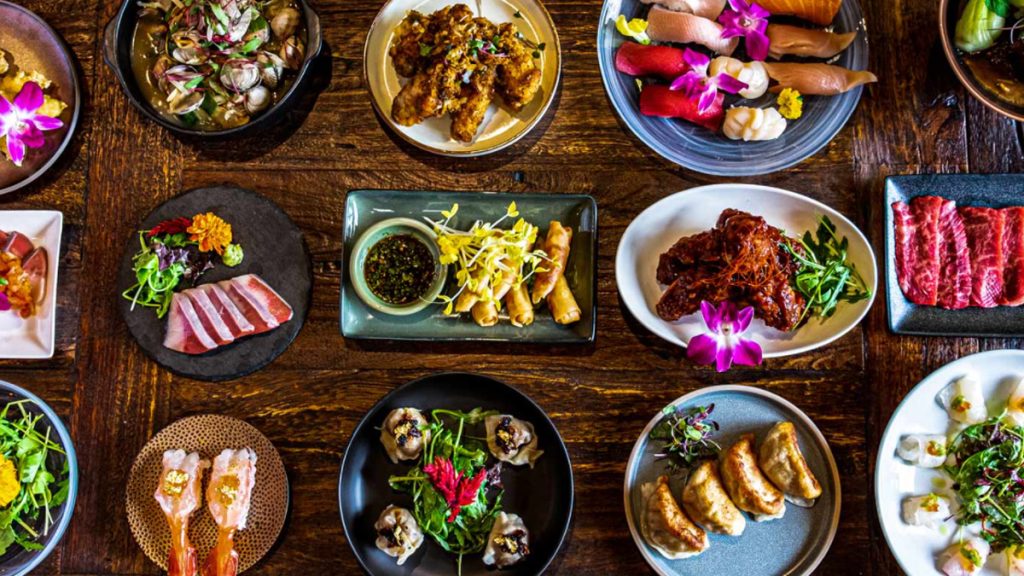 A new glass-enclosed sushi bar appropriately dubbed the Glass Box has opened in Del Mar, California. If you're looking for a unique experience, you've got to dine at this new sushi bar in Del Mar.
The Glass Box, created by chef and owner Ethan Yang, officially opened its doors to the public on Jan. 21. It's located at the Sky Deck in Del Mar Highlands Town Center.
Glass Box describes its menu as "Asian Coastal Inspired." As expected from a sushi bar, the menu mostly features seafood, including traditional Japanese fare and more modern Californian takes on coastal cuisine.
For example, the Glass Box serves up Poke Nachos and sautéed Shishito Peppers for appetizers. Entrées include soups and salads, hot seafood deals and steaks, and various noodle soups.
There is, of course, plenty of sushi here as well. You'll find classics like Nigiri and Sashimi alongside specialty rolls like the Samurai, which is made with spicy tuna and shrimp tempura, or the Ta-Die-For Roll, which is a spicy tuna roll topped with sashimi and salsa.
True to its name, the Glass Box features a glittering all-glass design. According to the restaurant, the location was designed by Arch 5 Design and constructed by Iconik builders. San Diego-based Workhorse Signs + Graphics provided the restaurant's signage.
Yang, owner and chef, was raised in his family's restaurant kitchen and learned his craft from both his grandmother and his father.
However, the Glass Box is not Yang's only venture in San Diego. He also owns and operates the Zen Modern Asian Bistro in the Sabre Springs neighborhood.
Interested eaters can find the Glass Box at 3790 Townsgate Drive, which is about a 20-minute drive up the freeway from the Village of La Jolla.
About the author: Mike Peterson is a freelance journalist and writer based in North San Diego County. He's written and worked for a number of local media outlets, including the San Diego Union-Tribune, the North Coast Current, and the Oceanside Blade.
The banner photo for this article is courtesy of @glassboxsd