Old Harbor Distilling Co. Opens Private Speakeasy With a Website Hidden in Plain Sight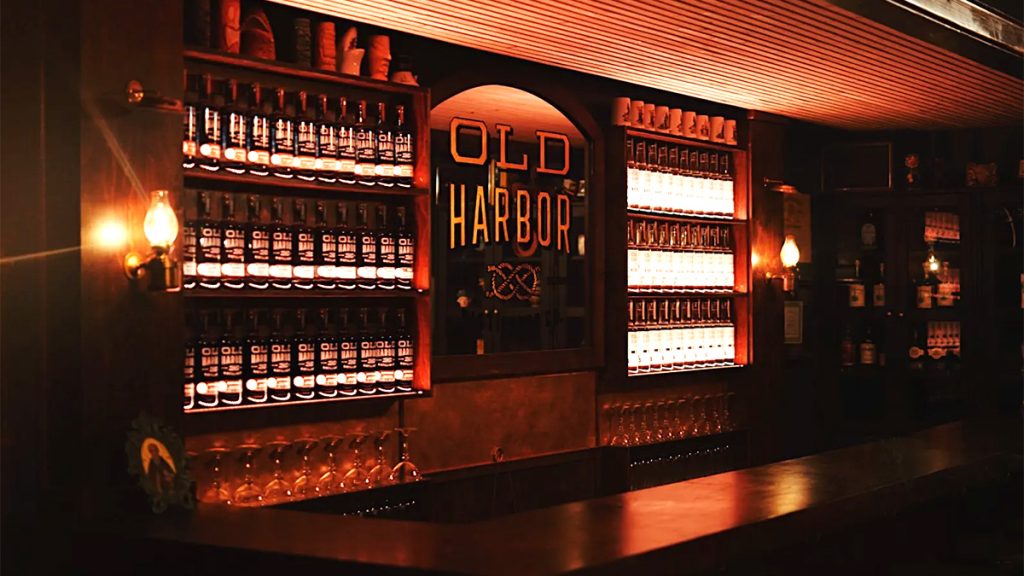 One of San Diego's first craft distilleries is embarking on a new set of endeavors, including a Seaport Village tasting room and restaurant, a line of new canned cocktails, and, most recently, an exclusive speakeasy.
East Village-based Old Harbor Distilling Co. has been a well-known name in San Diego since 2014. The distillery recently opened a private speakeasy inside its primary warehouse, according to Eater San Diego.
The Commodores Club is a small and intimate speakeasy that operates on a reservations-only basis. It's open on Friday and Saturday nights from 7 p.m. until midnight.
There are a total of 20 seats inside the Commodores Club, and the speakeasy has three separate seatings per night.
A true speakeasy experience, even the website for the Commodores Club is hidden. If you head on over to "The Prop Shop," you'll find a webpage for an apparent boat repair and service company that doesn't actually exist.
Dig a little deeper — and hit "Scullery" on the page — and you'll be taken to the Commodores Club website. From there, you can make reservations at the private speakeasy.
The Commodores Club is hidden down a hallway with old buoys lining the walls. The space is dark and intimate and decorated with various paintings and nautical items.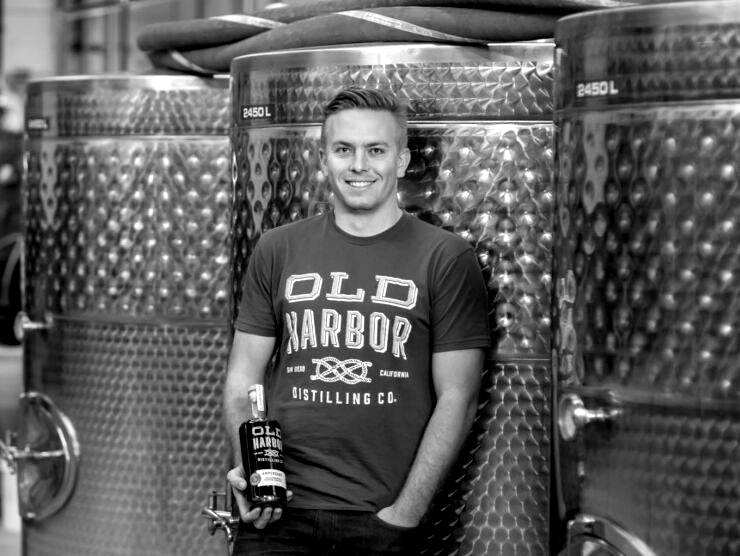 You'll also find a handful of tables and a bartop hand-crafted by Old Harbor founder Mike Skubic, who turned a corner of the distillery into a woodworking shop during the pandemic.
(Image of founder, Mike Skubic courtesy of San Diego Magazine)
On the menu, you'll find a range of craft cocktails, from dirty martinis to tiki-styled drinks, as well as wine and beer.
In addition to operating on a reservation basis, the Commodores Club also offers membership levels that provide access to reservations and select events. This might be just the place for date night or just hanging out with friends.
The Commodores Club is located at the Old Harbor Distilling Company at 270 17th Street in San Diego.
About the author: Mike Peterson is a freelance journalist and writer based in North San Diego County. He's written and worked for a number of local media outlets, including the San Diego Union-Tribune, the North Coast Current, and the Oceanside Blade.
The banner image on this article is courtesy of Old Harbor Distilling Company