La Jolla's Most Hidden Restaurant: A Treasure Worth Finding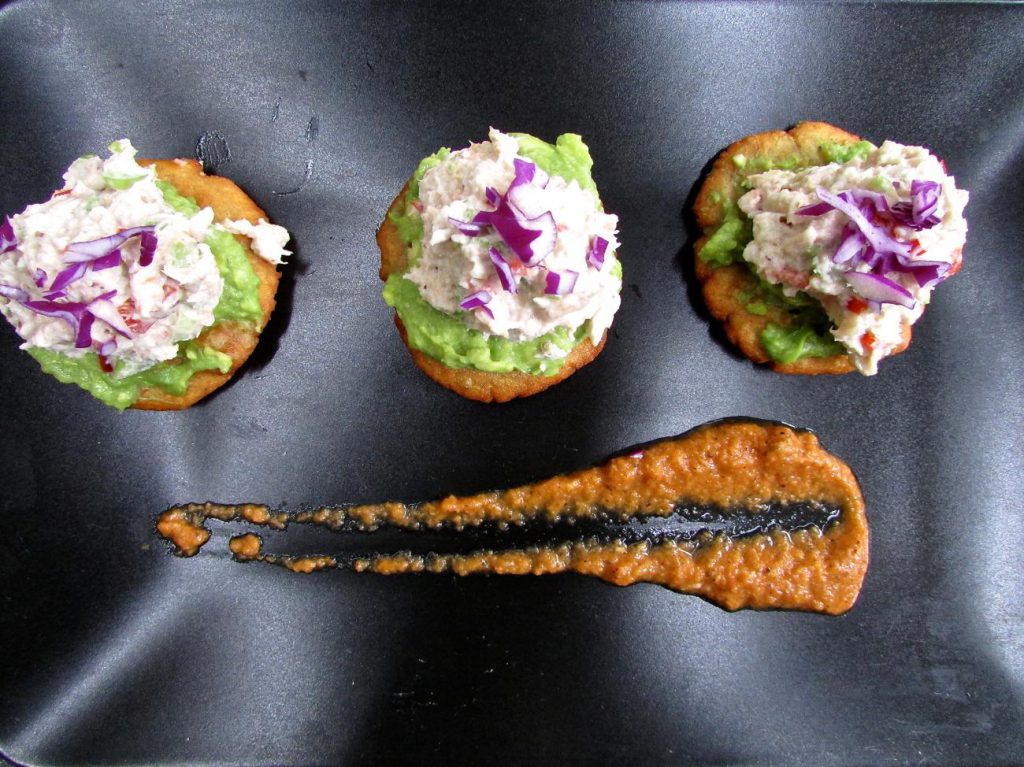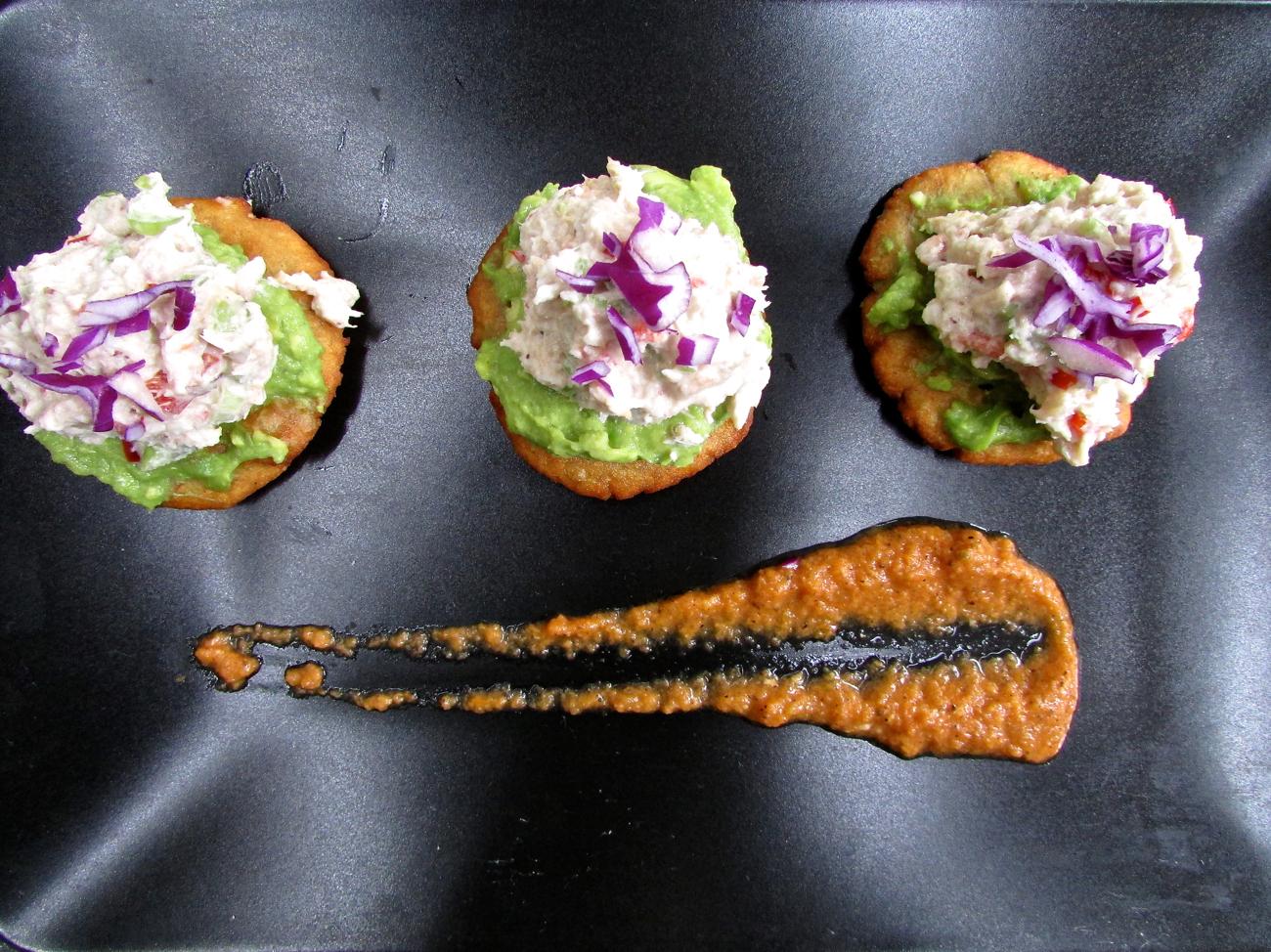 Hidden Restaurants
One of the reasons the Secret Garden was so treasured was because of it being exactly that…a secret. Walk down the bustling Girard Street, and you'll likely pass up another such spot. Finch's Bistro & Wine Bar.
In between Lavish and Past & Presence, you'll find a small lane with little to proclaim it as any entryway other than a fountain. Walk down it and as chairs and tables begin popping up around you, you'll realize you're arriving at a European-inspired restaurant; this is Finch's Bistro.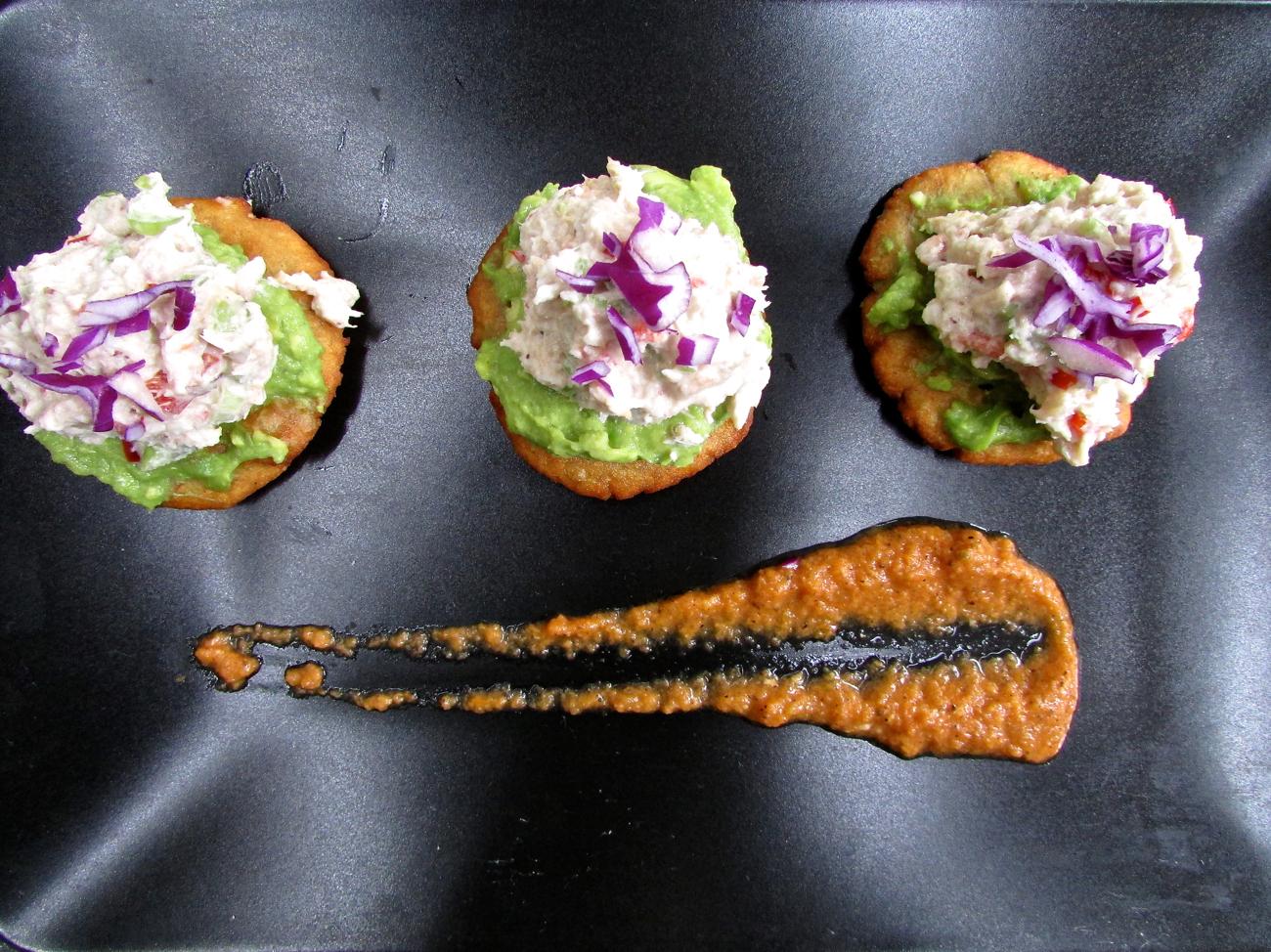 Chef Mario Medina is incredibly proud of his restaurant, reworking the menu four times a year to match the seasons and adapt to guests' preferences. This dining venue is known for being tricky to discover the first time and then unstoppable from returning to. I met with Chef Mario to try the food and see why.
Salad: Roasted Beet Salad with Passion Fruit Dressing & Pistachio Panko Crusted Goat Cheese
When you order a salad, you tend to expect normal participants to arrive at your plate, such as tomatoes and cucumbers. At Finch's, this is not the case. The salad was adorned in fruit and pickled red onion. What was really unique? The dressing. Mario's passion fruit-based dressing is eye-popping. Taste-bud activating. Applause-worthy. It is tangy and sweet in all the right ways. The middle of the baked, crusted goat cheese oozed out upon cutting into it. It was amazing, as well.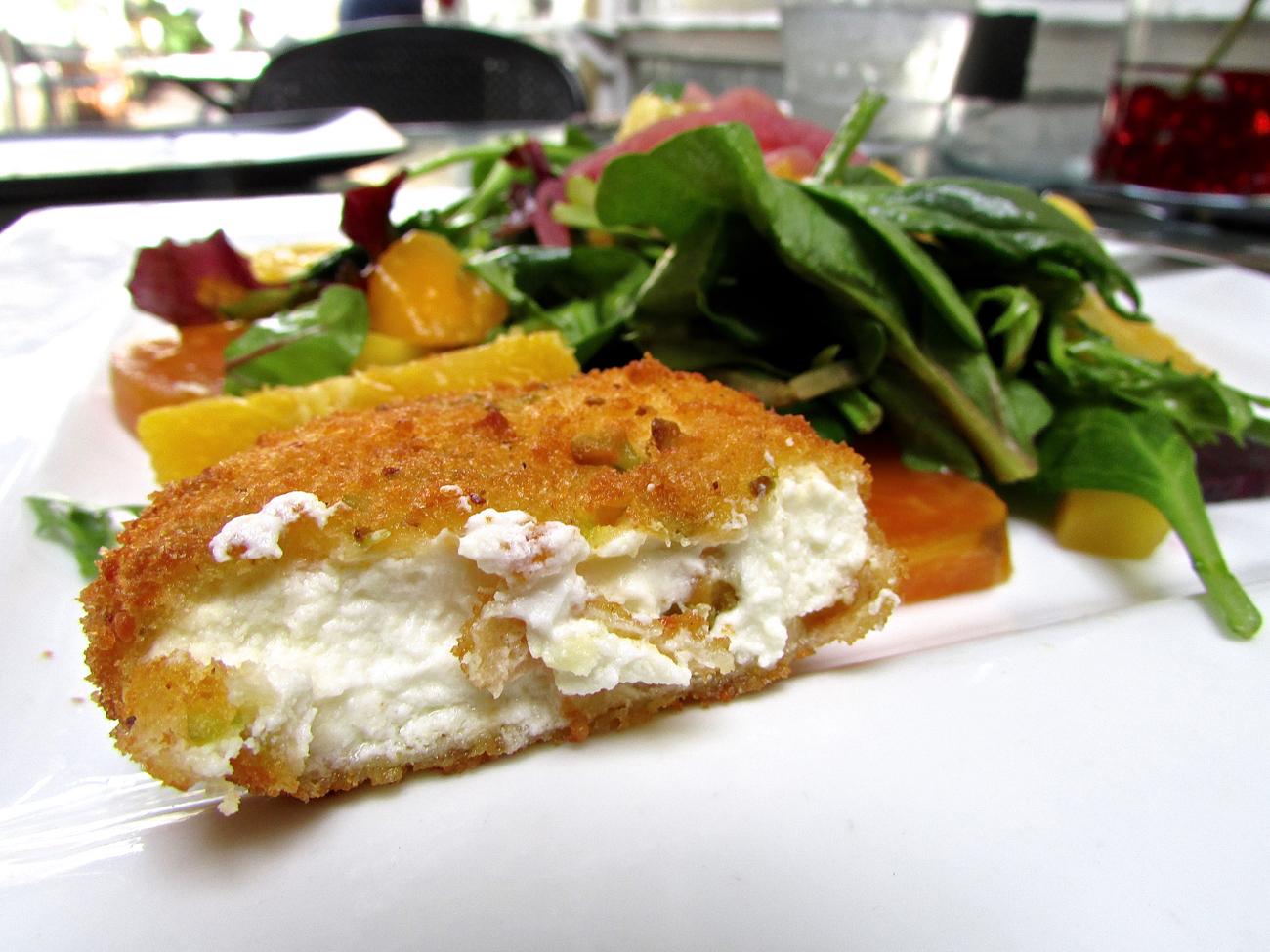 Main Entree: Pistachio Crusted Salmon
The salmon was served on a large, breakfast-in-bed like platter. Three types of sauce, including teriyaki and sweet passionfruit, had been dotted and swept carefully beside and between the main ingredients. To the left, the colorfully crusted salmon sat atop a bed of parmesan risotto; to the right, four deeply-colored carrots looked firm yet tender.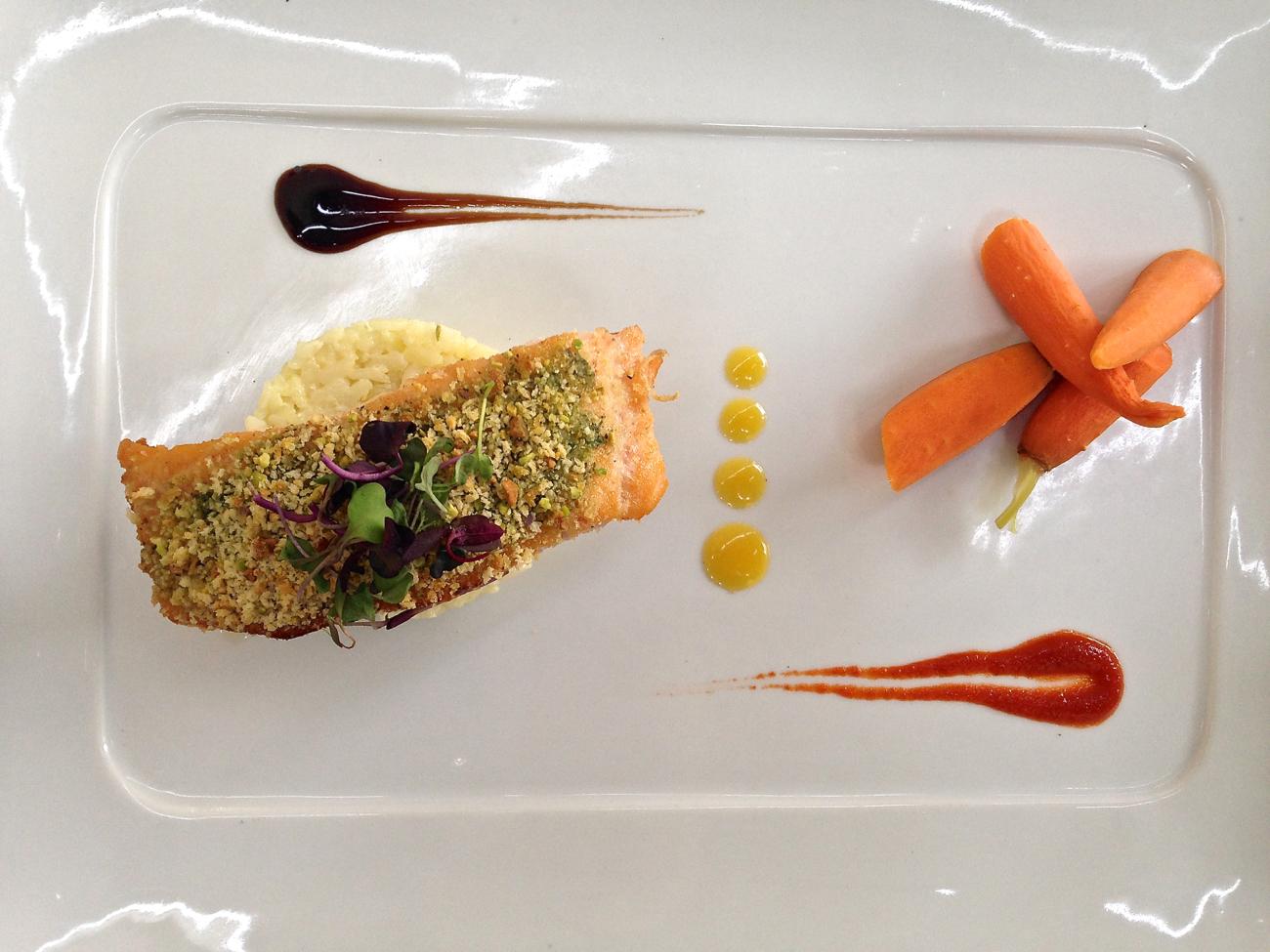 The salmon pulled apart softly, while the pistachio on top offered a striking, opposing-texture. As with the crab sopes to start, this crunchy contrast took the meal to the next level. I enjoyed the carrots, which were simple yet elegant, and found that the cheesy, soft grained risotto paired with a forkful of salmon made for a gourmet mac-and-cheese like experience. Delicious.
Dessert: Handmade Chocolate Lava Cake with Black Cherry Ice Cream
Do you enjoy chocolate? Revel in that antioxidant-filled treat that gives our bodies such happiness-inducing endorphins? This cake is a must try. The lava cake was still hot from baking, so the black cherry ice cream scooped on top slowly melted and trickled down the sides, all the better for the cake to absorb.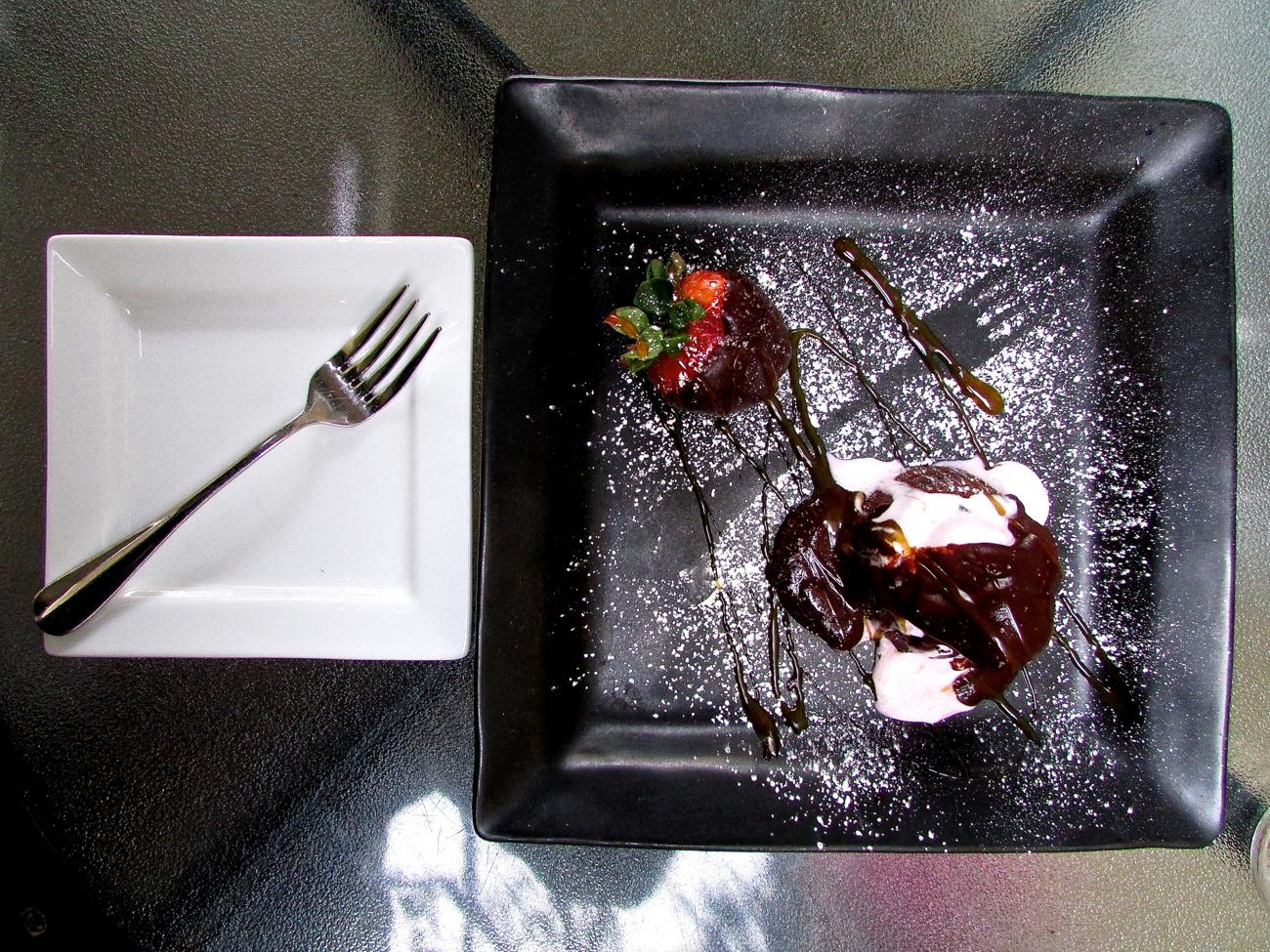 As if this homemade, fudge-packed cake wasn't enough, a juicy, chocolate covered strawberry comes served alongside of it. You might say, it was the cherry on top.
Favorites & Overall Review
A big draw for coming here is the atmosphere. Soft jazz music playing, the illusion of being in Europe, the feeling of being tucked away from the outside world (though able to gaze at it from some of the outdoor seating). It's an ideal spot for when you want to escape the day-to-day and simply relax.
Food-wise, everything was highly enjoyable; my ultimate recommends, and what I'll definitely go back for, are the crab avocado sopes (for the delight of both the taste and artistic design), passion fruit dressing (paired with the salad) and the chocolate lava cake (the rich fudge center makes me ashamed of any past enjoyment from Hershey's.)