Experience Fun, Food & More at the 26th Annual Pacific BeachFest on Oct. 7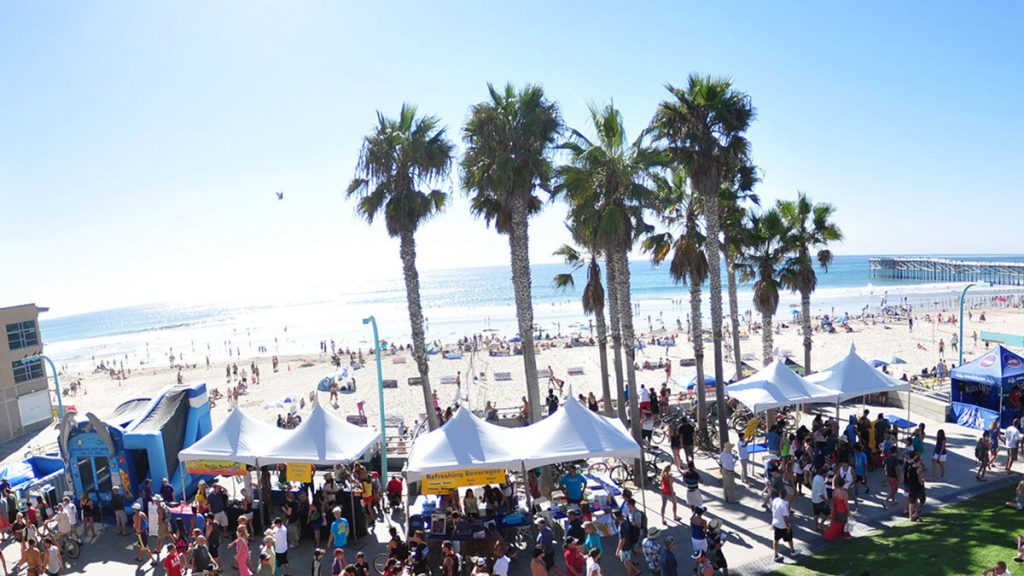 If you want to take part in one of the largest parties on the beach, then check out the 26th annual Pacific BeachFest.
The annual event, sponsored by Discover Pacific Beach, is a celebration of all things San Diego — and it just so happens to take place right on the shore in beautiful Pacific Beach.
Along with having one of the best venues you can imagine, Pacific BeachFest packs a full schedule of activities, from live music and local shopping to delicious cuisine and a fish taco contest.
Here are just some of the programs, events, and activities you can expect:
Pacific BeachFest half-marathon, 5K, and kids 1K for those wanting to kick off their day with running
4Sum Beach Volleyball Tournament returns for its fifth year and features fun challenges and awesome prizes.
Best of the Beach Fish Taco Contest, which will see the people of San Diego judge who has the best fish tacos in town.
A stacked lineup of Live music from 11 a.m. to 7 p.m.
Kids Action Alley, sponsored by the YMCA, that will include a climbing wall and other fun activities.
An Arts & Crafts Village with more than 60 displays of stunning art and crafts.
Not to mention all of the eclectic shops and restaurants you'll find in the heart of the Pacific Beach neighborhood.
This year, the organizers of Pacific BeachFest have scheduled the event for Saturday, Oct. 7. Best of all, it's a completely free event — you won't need any tickets for entry or admission.
Since the weather is going to be warm, this year's Pacific BeachFest event is also a prime opportunity to check out one of the top 5 beautiful beaches in San Diego worth visiting.
Pacific Beach is known to have little parking, and that will be especially true during the BeachFest. However, San Diego has made parking in Pacific Beach easier with a new electric shuttle to ferry passengers to PB. So check it out if you can!
Media credit: Image courtesy of pacificbeachfest.org.