La Jolla Recognizes Local Restaurant Paradisaea in Jewel Award
Local culinary hotspot Paradisaea has been honored in the 2023 La Jolla Jewel Awards for preserving a very important historical building.
If you're unfamiliar with Paradisaea, it's a tropical-inspired restaurant in Bird Rock that's headed owned by longtime local residents Eric and Zoe Kleinbub. It officially landed in La Jolla in September 2022.
Now, the La Jolla Landmark Group has honored Paradisaea in the Jewel Awards, which recognizes local residents and businesses for "excellence in restoring and preserving their homes."
More specifically, Paradisaea received the Restoration Award for the historic preservation of the beloved Piano Building — an iconic structure originally designed by the famous California-based architect William Kesling.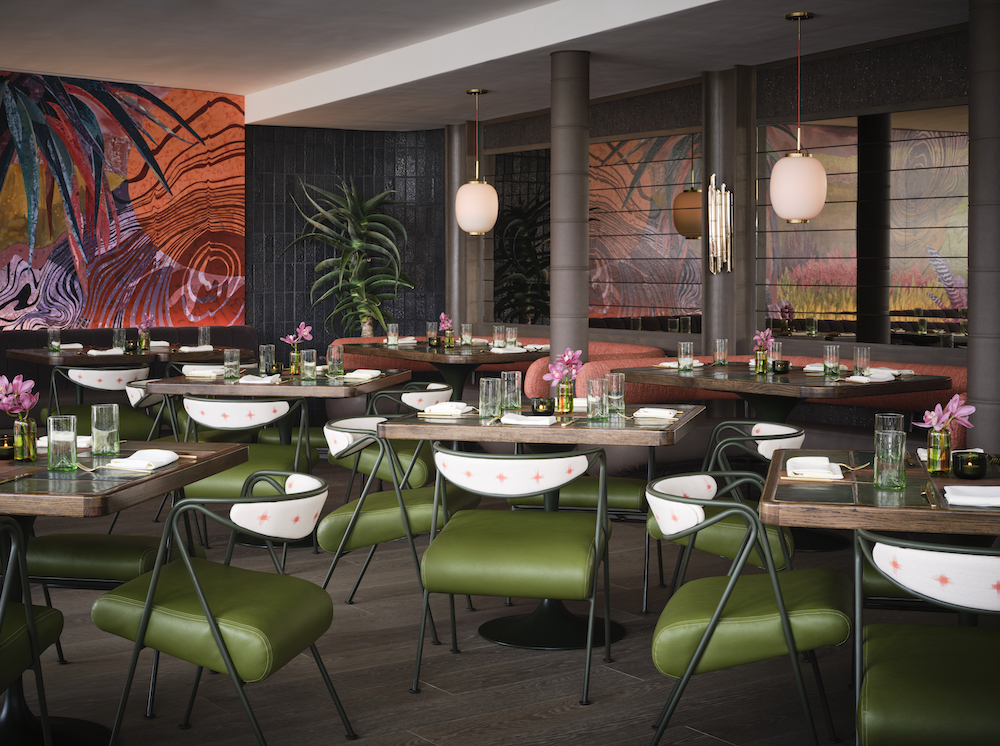 "We are truly honored to be the recipients of The Restoration Award at the prestigious Jewel Awards, a recognition that comes during Paradisaea's inaugural year of operation," said co-owners Eric and Zoe Kleinbub in a press release. "From the very inception of our concept, it was clear to us that preserving Kesling's exceptional structural design was of paramount importance and we're proud to be recognized for those efforts while also supporting the continued revitalization of the Bird Rock community."
The co-owners had a bit of help in restoring the locally loved building. According to Paradisaea, the Piano Building was restored with the help of B&R Architects and Georgis & Mirgorodsky, a renowned interior design firm.
Along with the honor of a Jewel Award, Paradisaea has become a critically acclaimed restaurant. It set out to "capture the natural beauty, vibe and spirit associated with" San Diego.
As far as the menu, you'll find everything from Baja oysters to Dungeness crab tagliatelle with sea urchin, tomato, saffron, and Meyer lemon. Beef nachos made with wagyu and halibut crudo with Thai basil, finger lime, cherries, and chili oil also make the menu an eclectic yet intriguing offering.
Paradisaea is located at 5680 La Jolla Boulevard in Bird Rock. It's open from 4 p.m. to 10 p.m. Wednesday through Saturday, and from 4 p.m. to 9 p.m. on Sunday.
Media credit: Image courtesy of Douglas Friedman/Paradisaea