Renowned LA Chef Curates the Menus at a Pair of New Gaslamp District Restaurants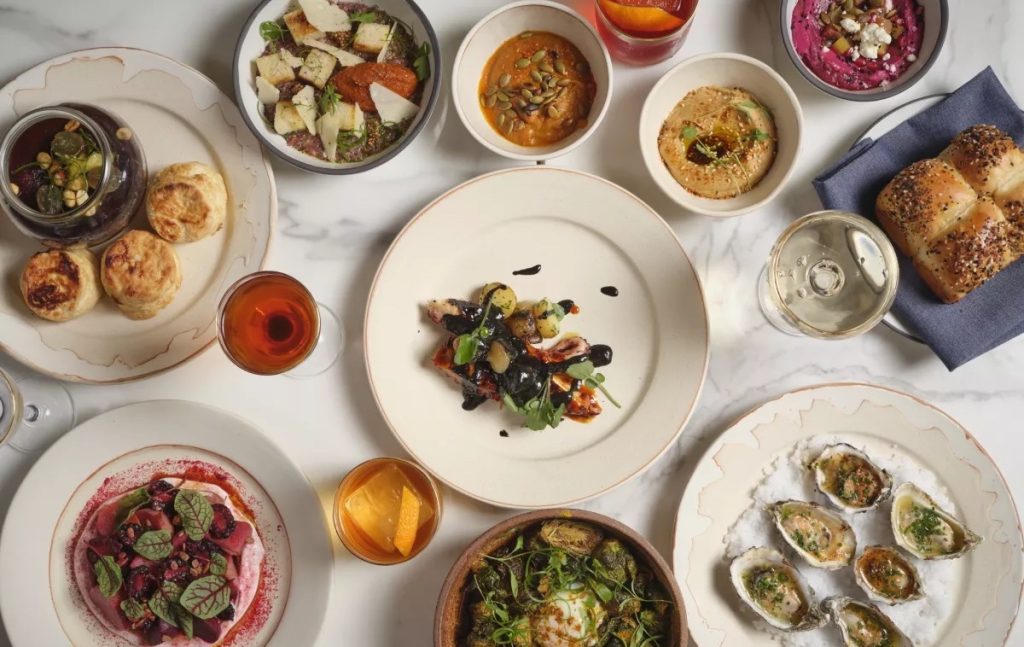 The luxurious Kimpton Alma hotel in San Diego's Gaslamp Quarter now has two new restaurants with menus crafted by a renowned chef with experience at Michelin-Starred eateries.
Kimpton Alma — a luxury hotel in San Diego is now home to The Desmond, which opened on Oct. 19, and the Cafe, which opened the second week of October, according to Eater. Both restaurants have menus curated by Jason Neroni, who is also planning to open a rooftop bar and hangout in the spring of 2023.
The Desmond, as Eater points out, is meant to be a "sneaky" restaurant with an air of nefariousness. In addition to plenty of California-produced wine, guests can delight in dishes like ricotta gnocchi made with rabbit and guanciale, thyme, and Parmesan Bolognese.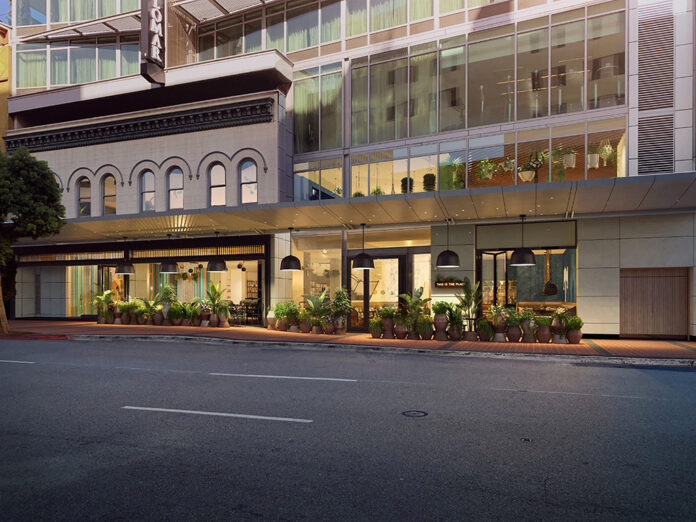 Other items on the current seasonal menu include quail served with a blackberry and black garlic reduction and topped with black truffle or black cod with smoked trout roe-infused butter served unagi-style.
If you're up for something a little less sneaky, The Cafe is also a great option. This all-day eatery will feature a bright and airy interior and easy-going vibe. It'll serve everything from breakfast sandwiches in the mornings to cocktails and small dishes at night.
As mentioned earlier, Neroni is also planning to debut a new rooftop bar and lounge dubbed L.O.A., or Leaves of Absence, in the spring. The poolside lounge will feature a wood-fired oven and will focus on frozen drinks and flatbreads. It'll a great way to spend a day poolside at a San Diego hotel.
Curious about Neroni's credentials? He currently owns the Rose, a restaurant in Venice Beach. The LA chef also worked at restaurants, including Michelin-starred Le Cirque and El Bulli.
About the author: Mike Peterson is a freelance journalist and writer based in North San Diego County. He's written and worked for a number of local media outlets, including the San Diego Union-Tribune, the North Coast Current, the Oceanside Blade, and the Escondido Times-Advocate.
The banner image of food at The Desmond is courtesy of Kimpton Hotels. (ihg.com)