This is How Much You Need to Make to Live Comfortably in the San Diego area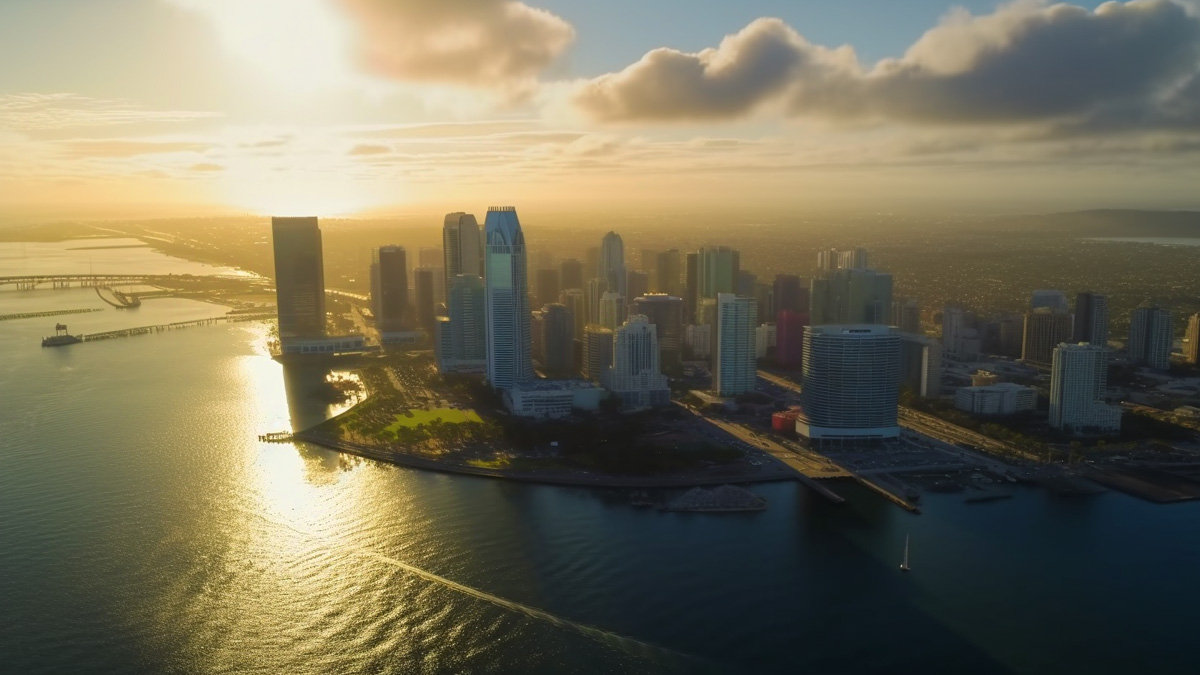 San Diego cost of living is already high and seems to be increasing, with a new study suggesting the city is one of the most expensive metropolitan areas in the country.
According to a new data study by financial technology firm SmartAsset, San Diego is the second most expensive metro area in the United States after San Francisco.
The study indicates that a single person considering moving to San Diego would need a total post-tax income of $79,324 to live comfortably. This is your net income after taxes are withheld.
SmartAsset's new data covers most of San Diego County since it technically analyzed financial costs for the San Diego-Chula Vista-Carlsbad, CA metropolitan area. The metro area includes 3.29 million people, including everyone from those living in Encinitas to those in National City.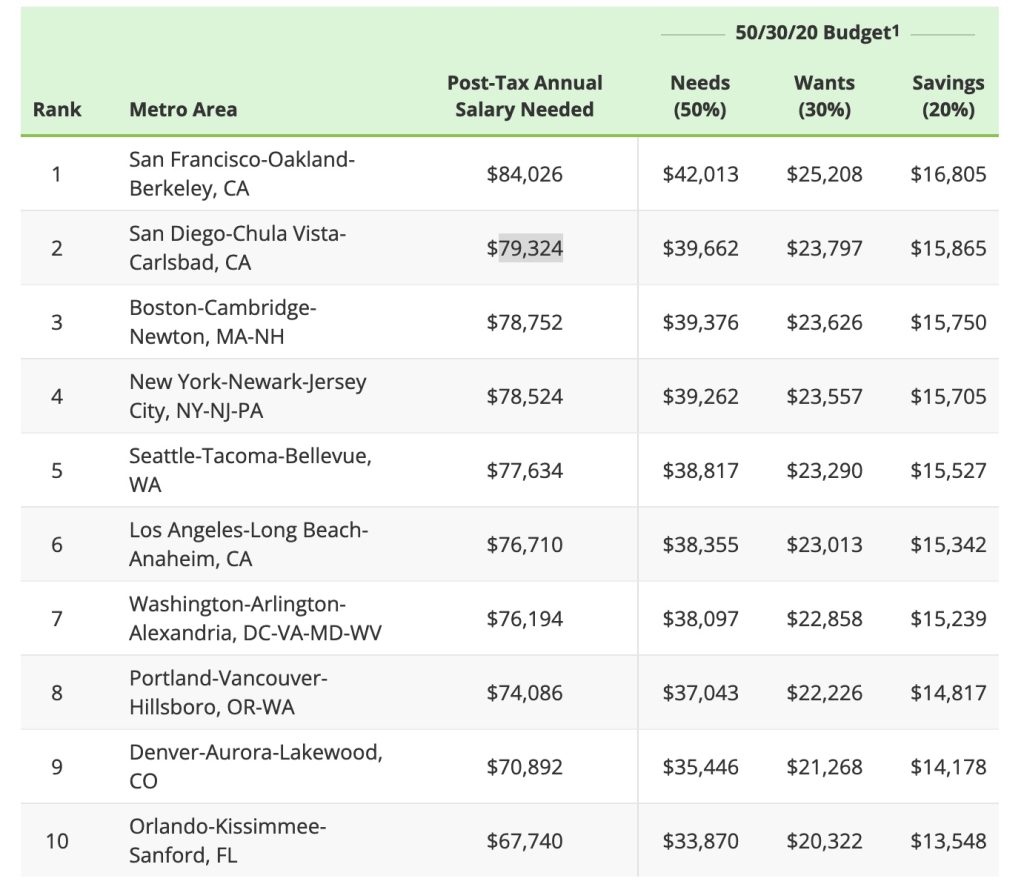 The report also indicates that the metropolitan area jumped four spots in the annual ranking after the San Diego cost of living increased by 21.32% year-over-year.
SmartAsset based its rankings on the popular 50/30/20 budgeting rule. Basically, the rule says that you should spend 50% of your income on requirements like rent, 30% on luxuries, and 20% toward savings or debt repayment.
As far as San Diego cost of living, a sample budget for someone making $79,324 a year would break down like this:
Needs 50%: $39,662
Wants (30%): $23,797
Savings (20%): $15,865
Although the San Diego cost of living placed it high on the list, the metro area came in behind the San Francisco-Oakland-Berkeley, CA metropolitan area. In that region, an individual would need to make $84,026 a year in post-tax income to live comfortably.
After San Diego, the Boston metropolitan area came in third, followed by the New York metro area and the Seattle-Tacoma metro area in fourth and fifth place, respectively.