National Weather Service Warns of San Diego Heat Wave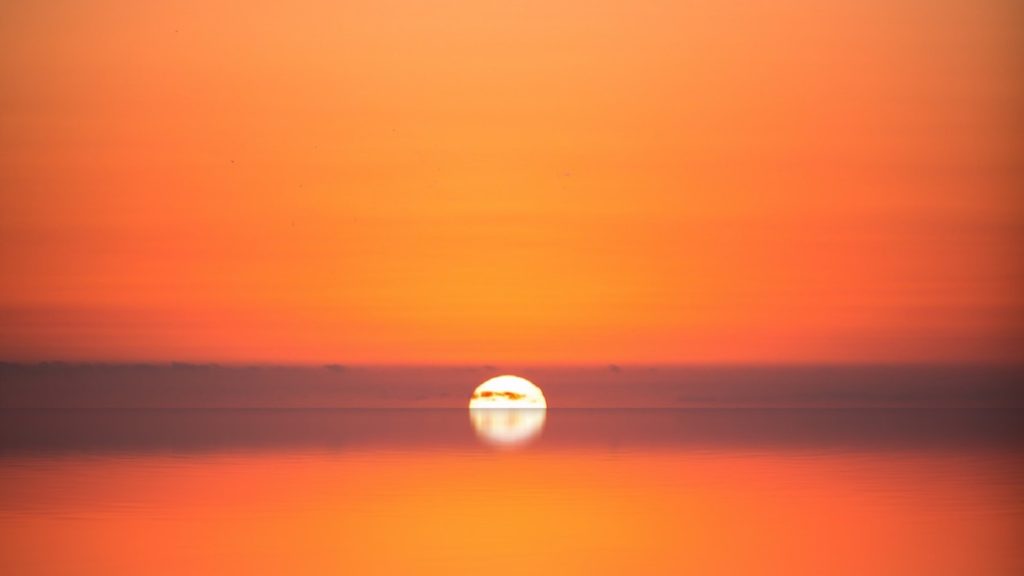 A San Diego heat wave warning has been issued for parts of the region, including the county's deserts and mountains.
According to the National Weather Service, portions of San Diego County could see daytime temperatures reach as high as 95 to 107 degrees. In other words, this heat wave is no joke.
The National Weather Service has issued an excessive heat warning lasting from 10 a.m. Monday through 8 p.m. on Tuesday. Specifically, the San Diego heat wave warning applies to the following areas:
Escondido
El Cajon
San Marcos
La mesa
Santee
Poway
In a tweet, the weather service added that the San Diego heat wave won't last long despite the near-record temperatures. Cooler conditions are expected from Wednesday through the rest of the week.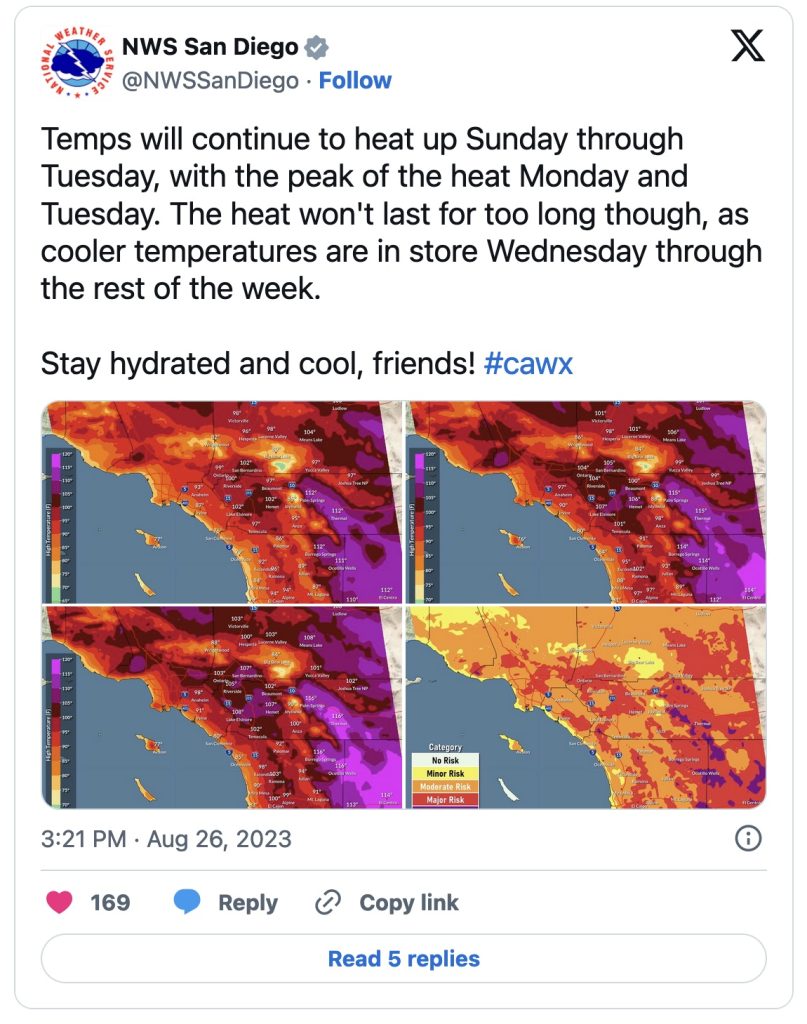 San Diego weather in August is generally around the 77 degrees Fahrenheit range. On Monday, Aug. 28, the temperature was a few degrees warmer with a high of 81 degrees.
Note that places like the Gaslamp Quarter will often feel warmer than neighborhoods on the coast because of the dense buildings and prevalence of asphalt. Downtown La Jolla had cooler temperatures, with a high of 76 degrees on Monday.
During the San Diego heat wave, the National Weather Service advises that people:
Wear light and loose-fitting clothes
Drink plenty of fluids
Stay in air conditioned rooms when possible
Avoid sun exposure during the hot parts of the day
Check on neighbors and relatives — particularly those who are older.
Take extra precautions if you work or plan on spending time outside
Avoid strenuous activities unless it's early morning or evening
It's also worth noting that it is still wildfire season in Southern California, so the heat could bring an elevated risk of brush fires because of the hot and dry conditions.