Swanky Real Estate Group You've Seen on Netflix Set to Open First San Diego Office in La Jolla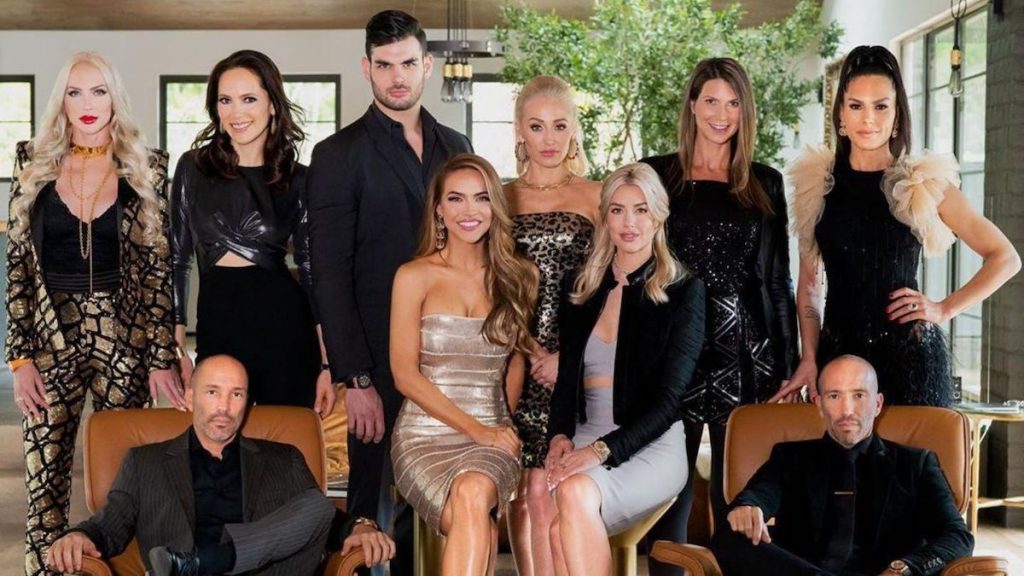 The Oppenheim Group, which you've likely seen on swanky Netflix real estate shows like "Selling Sunset," is expected to open a new office in La Jolla.
Known for TV shows like "Selling Sunset" and "Selling the OC," The Oppenheim Group is in the final stages of opening an office in late March in downtown La Jolla. More specifically, the office will be on Prospect and Girard — one of the neighborhood's most desirable intersections.
According to the San Diego Union-Tribune, the opening of the La Jolla office doesn't necessarily mean that a "Selling La Jolla" or "Selling San Diego" show is coming shortly. Or, at least, not yet.
On the other hand, you'll likely be able to catch the opening of the La Jolla office in a future episode of the group's existing TV production — "Selling the OC."
As you might expect from the lavish real estate firm, the grand opening will be more of an extravaganza than a low-key affair. The group is sending out invitations to celebrities and other VIPs to attend the opening.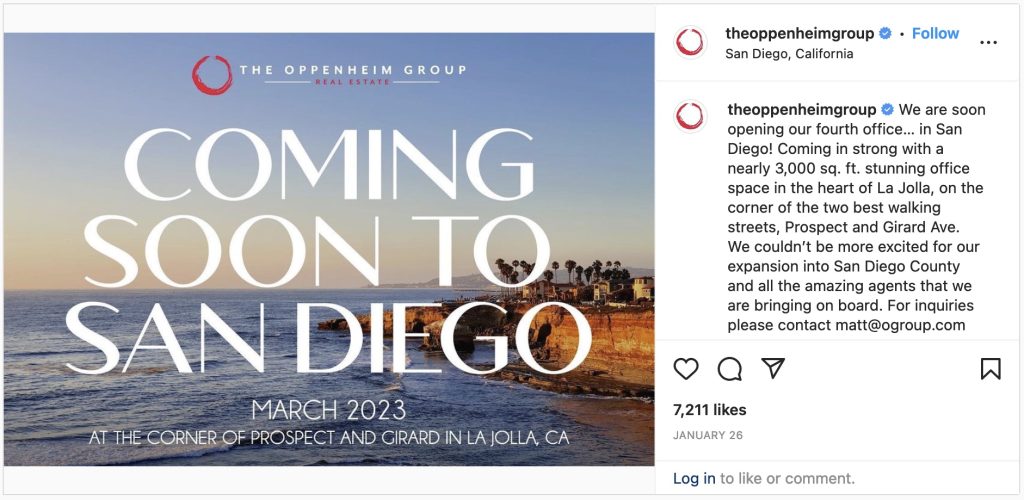 Jason Oppenheim, who runs The Oppenheim Group along with his twin brother Brett, posted an announcement of the office opening that has already garnered upwards of 35,000 likes. A similar post on the company page generated more than 7,000 likes.
There will also be a few cameo appearances at the new office. Oppenheim will bring some furniture pieces and fixtures from existing offices in Hollywood to the San Diego office.
The area where the new office will be located is already filled with high-end real estate offices, and some local real estate agents say that The Oppenheim Group won't have the easiest time trying to compete.
One agent, for example, says that "they're going to have a hard time" because of high interest rates and low inventory in La Jolla. Another agent told the Union-Tribune that they wonder if the group is serious about expanding into San Diego or if this is more of a publicity stunt.
La Jolla, of course, is known for prime and desirable real estate, including several homes that have recently broken local records.
As far as why he's choosing to open a new office in America's Finest City, Oppenheim offered a succinct statement.
"I like San Diego," he said.