These Awesome Artists Are On the Petco Park Concert Lineup This Summer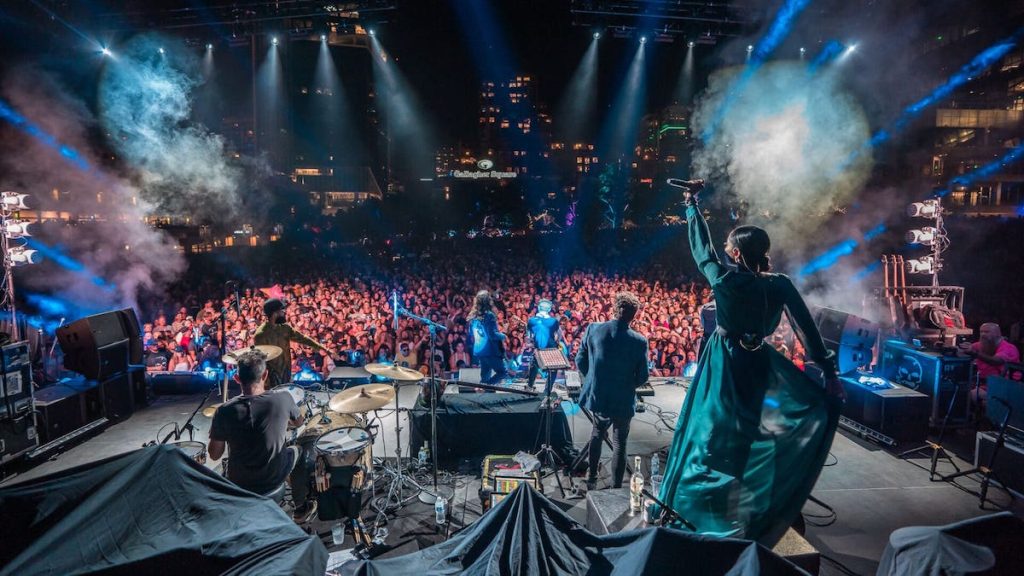 If you're a fan of live music, you'll be happy to know that the Petco Park concert lineup for this summer is stacked with amazing artists.
Locals know that, when it comes to San Diego baseball, there's only one place to watch a game — at Petco Park. However, Petco Park is also an amazing music venue that hosts all types of artists, musicians, and bands.
The Summer 2023 Petco Park concert lineup, for example, features everyone from hip hop artist Logic to indie darling Manchester Orchestra to R&B sensation Daniel Caesar.
Petco Park concerts take place at one of two locations. Many of the shows in the lineup will occur at Gallagher Square, a public park and gathering space just outside of the baseball stadium. Other concerts will take place within the walls of Petco Park itself.
And, of course, Petco Park is still an amazing place to grab a bite to eat with its top-tier San Diego restaurants.
You can view the full lineup — and purchase tickets — on the Major League Baseball website.
Here's the full Petco Park concert lineup for this year:
Concert Lineup at Gallagher Square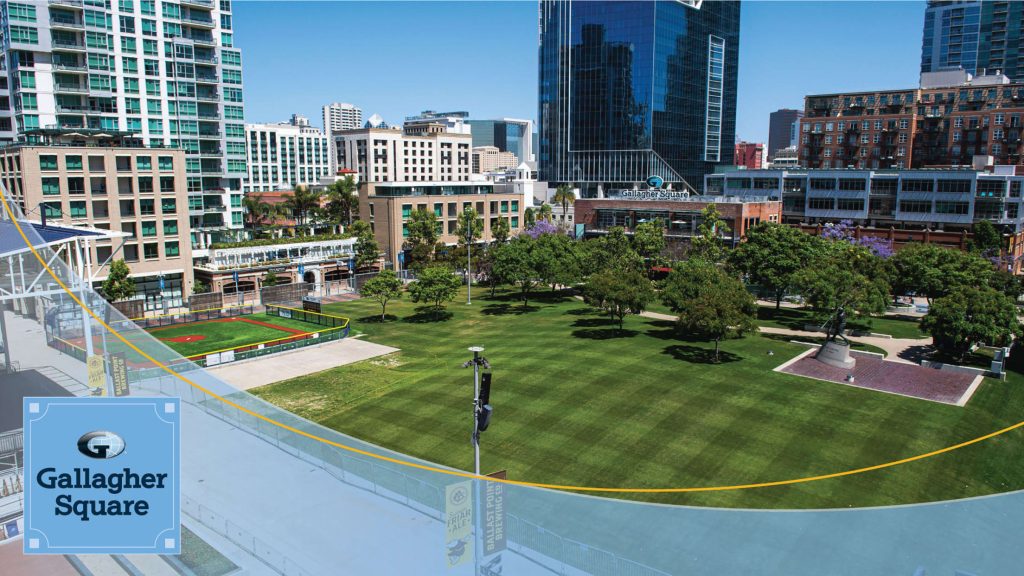 June 29 – Logic
July 1 – Porter Robinson
July 2 – Chris Lake
July 16 – Slightly Stoopid and Sublime with Rome
July 21 – Jimmy Eat World and Machester Orchestra
August 1 – Yellowcard
August 11st – Cigarettes After Sex
August 12 – Dom Dolla
August 26 – Kodak Black and NLE Choppa
September 3 – Weezer
September 9 – The Revivalists and Band of Horses
September 15 – Kolohe Kai
September 16 – Pixies and Modest Mouse
September 20 – Daniel Caesar
October 6 – The All-American Rejects and Newfound Glory
October 29 – Hozier
Concert Lineup at Petco Park
July 14 – Morgan Wallen
July 15 – Morgan Wallen
July 16 – Slightly Stoopid and Sublime with Rome
December 30 – Wild Horses Festival, which features Zach Bryan and Caamp
Images courtesy of mlb.com