Here are the Tropical Storm Hilary Rainfall Totals for San Diego County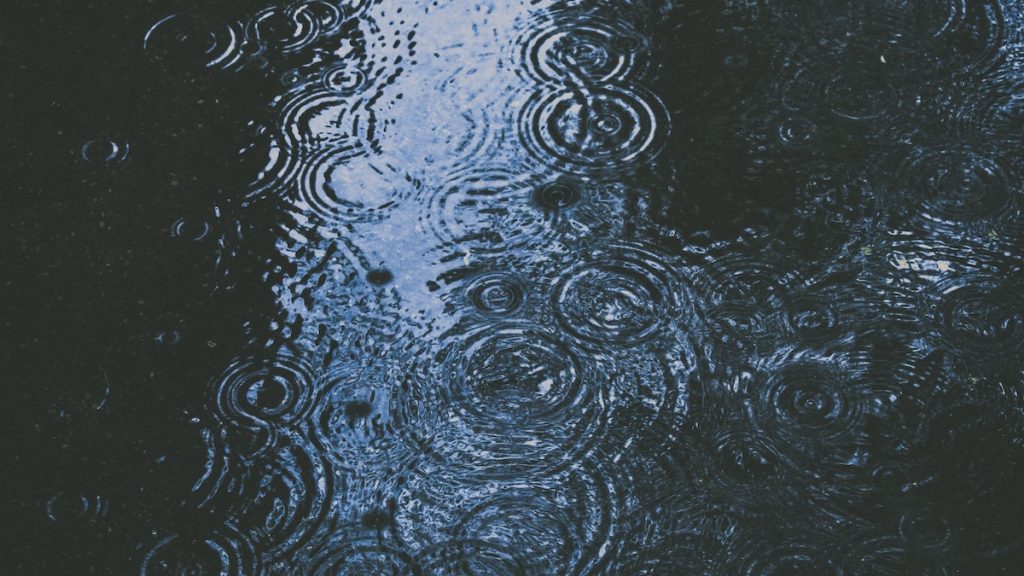 Tropical Storm Hilary struck Southern California on Sunday, bringing winds, rain, and more to the region. Here are the Hilary rainfall totals for San Diego County.
The storm did not wreak widespread destruction across San Diego County, but Tropical Storm Hilary rainfall totals still smashed records and caused flash flooding in some areas.
According to Fox 5 San Diego, the Tropical Storm Hilary rainfall totals made Aug. 20 the wettest August day on record. Additionally, yesterday also marked the wettest summer day in San Diego history.
Here are some rainfall totals:
City of San Diego: 1.82 inches
Encinitas: 2.14 inches
Oceanside: 2.38 inches
Vista: 2.12 inches
Escondido: 2.66 inches
Ramona: 2.03 inches
El Cajon: 1.86 inches
Cuyamaca: 4.11 inches
Palm Springs: 3.18 inches
It's worth noting that the San Diego rainfall totals were measured at San Diego International Airport, so they may differ from specific neighborhoods like Ocean Beach or downtown La Jolla.
The National Weather Service notes that the 1.82 inches of rainfall brought on by Hilary was the most on any single day in 2023 — even with the rainy winter the region saw earlier in the year. So the Tropical Storm Hilary rainfall totals still smashed records.
Along with the rain, the storm also brought strong gusts of wind on Sunday. The highest wind gusts were at Black Mountain, where the winds reached 84 miles per hour. Sustained wind speeds reached as high as 35 miles per hour across the region.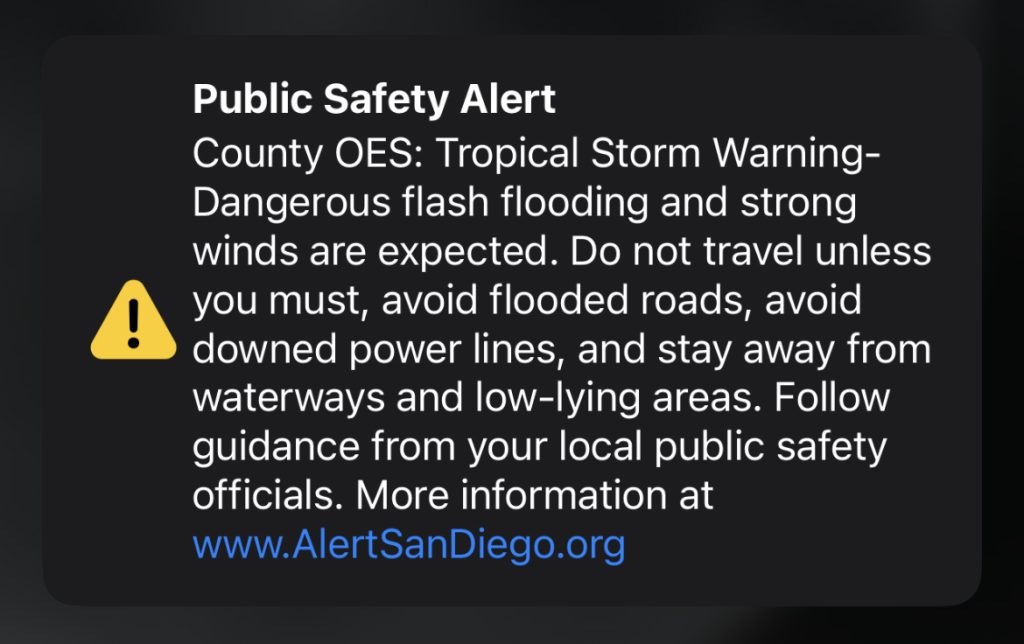 Tropical Storm Hilary brewed off the western coast of Mexico earlier in the week and reached Category 4 hurricane status. As it moved north toward Southern California, the cooler waters off our coast weakened the storm until it became a tropical storm.
The storm was certainly historic. It triggered the first Tropical Storm Warning in San Diego County history, and was the first tropical storm to hit the city in nearly 100 years.