This Tropical Storm Could Hit San Diego Later This Week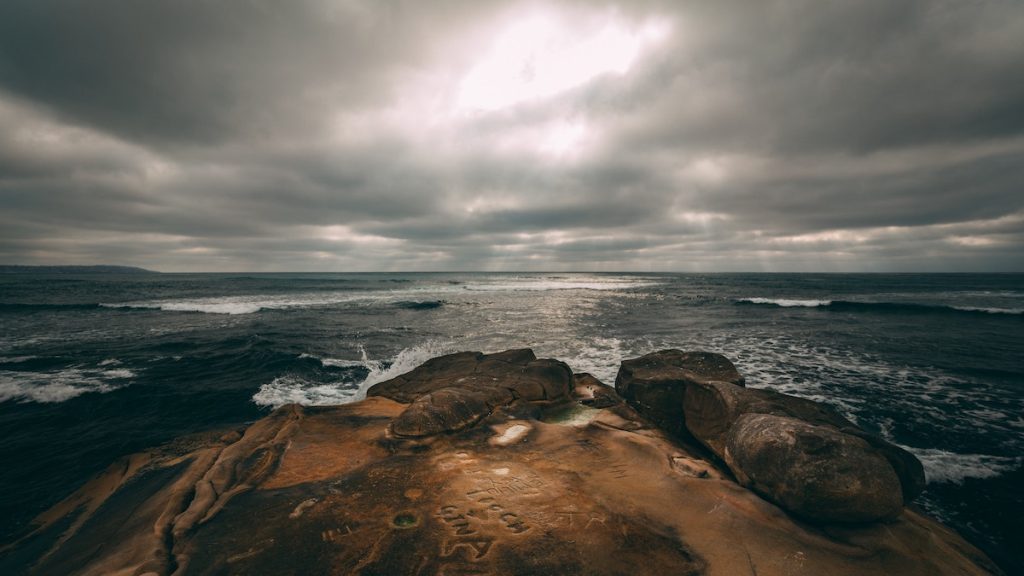 Tropical Storm Hilary, which is currently expected to track unusually close to San Diego, could bring rainfall and high winds to the region.
The National Weather Service is currently tracking the storm, which developed off the western coast of Mexico on Wednesday morning, according to the San Diego Union-Tribune.
Tropical Storm Hilary is expected to gain hurricane status on Thursday as it draws strength from warm waters in the Pacific Ocean. Forecasters believe the storm will weaken as it moves up the waters near Baja California — but it could still bring hazardous tropical storm conditions to San Diego.
For example, the National Weather Service is expecting the remnants of the storm to unleash an atmospheric river on San Diego County.
The tropical storm could hit San Diego by the end of this week, or early next week, hurricane forecasters said.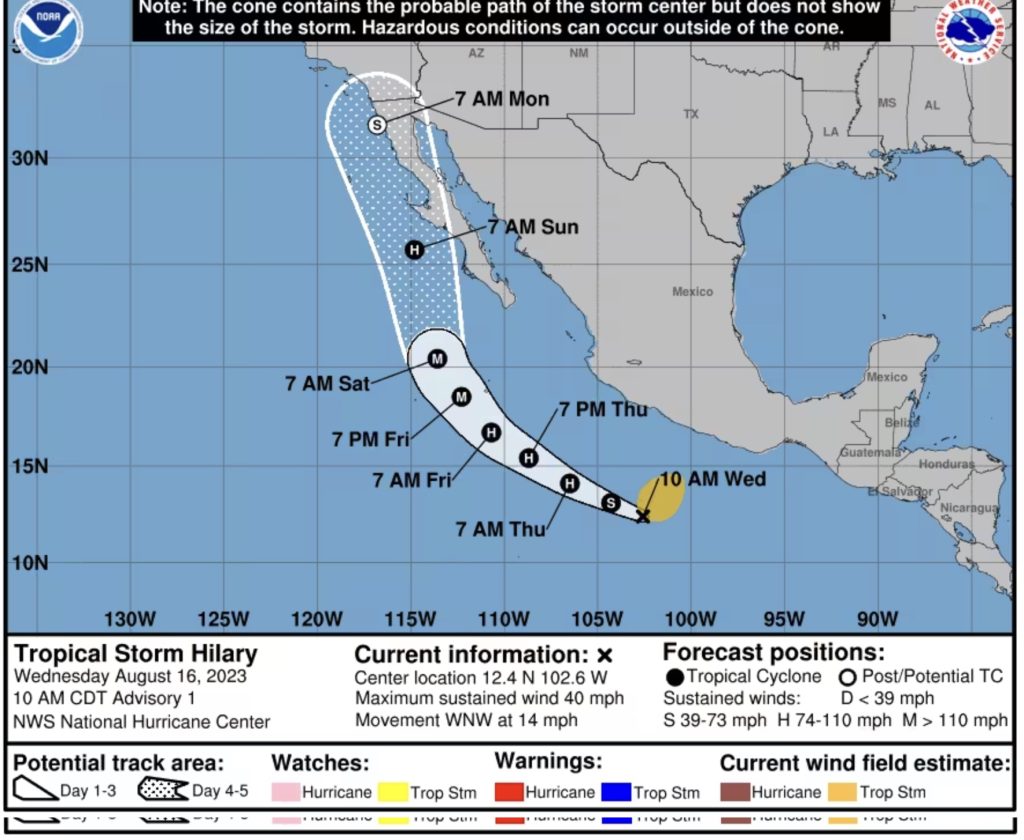 Additionally, forecasters expect high surf along the coast, including at San Diego beaches. High winds are also possible, but it isn't clear how strong they'll be when the tropical storm nears San Diego.
Although the storm is currently on a track to come unusually close to San Diego, there's a chance that it could beer from its current course.
Tropical storms in San Diego are rare, but have happened in the past. For example, last year, Tropical Storm Kay drenched Southern California with more than three inches of rain and wind speeds up to 100 miles per hour.
San Diego is not generally affected by severe weather events like hurricanes or tornadoes, but they have happened before. Nearly 100 years ago, for example, a damaging tornado struck the city. And in 1858, the only known hurricane to hit Southern California made landfall as a Category 1 storm and brought winds, rain, and more to the region.
It is an unusually busy hurricane season in the Eastern Pacific as portions of the ocean undergo an unprecedented marine heat wave.
All of this is to say that you should exercise caution if you're planning a day on the water in La Jolla Cove or another beach in the area. More than that, expect windy and rainy conditions through the weekend.