UC San Diego in La Jolla is Spending $1.1 Billion on This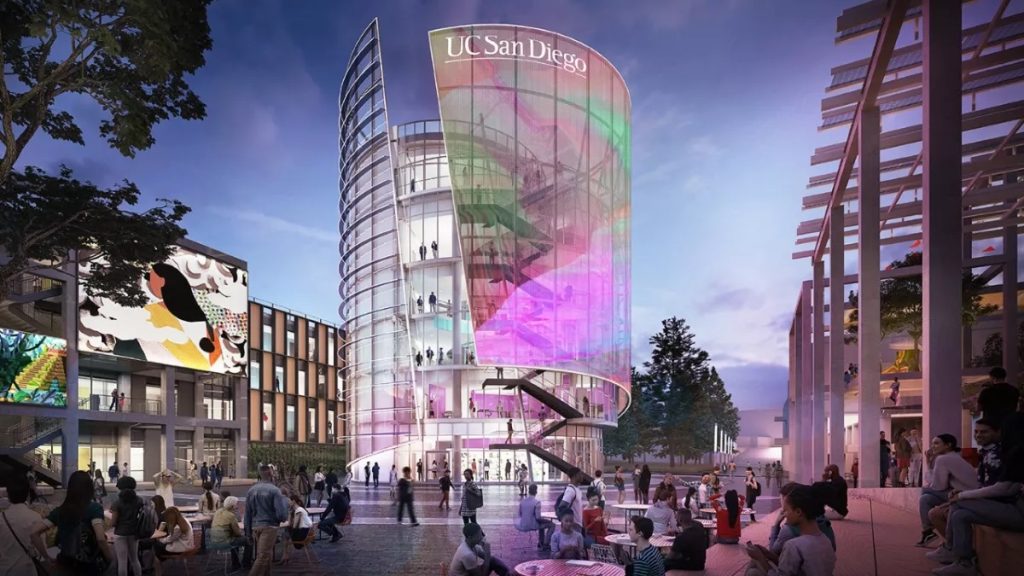 La Jolla-based university UC San Diego will soon begin construction on a massive new student center and a student housing complex with 2,400 beds to the tune of $1.1 billion.
The construction project was recently approved by the University of California Board of Regents. According to the San Diego Union-Tribune, it's slated to begin in the summer.
New Student Housing Projects at UC San Diego
More specifically, the two projects are:
Triton Center: A new student center comprising four buildings that will provide a home for student services and a welcome center, as well as alumni, health, and outreach programs.
Ridgewalk North Living and Learning Neighborhood: A housing complex with 2,400 beds for students and space for both administrative and teaching. It will include a lecture hall with 150 seats, a dining center, and 19 new classrooms.
Currently, UC San Diego is still in the middle of constructing two other student villages that will jointly provide 3,130 students with housing.
UCSD still has plenty of room to expand — and that's a good thing given enrollment trends. The school has 43,000 students as of March 2023, up from 29,517 a decade ago. School officials expect enrollment to reach 50,000 in another decade.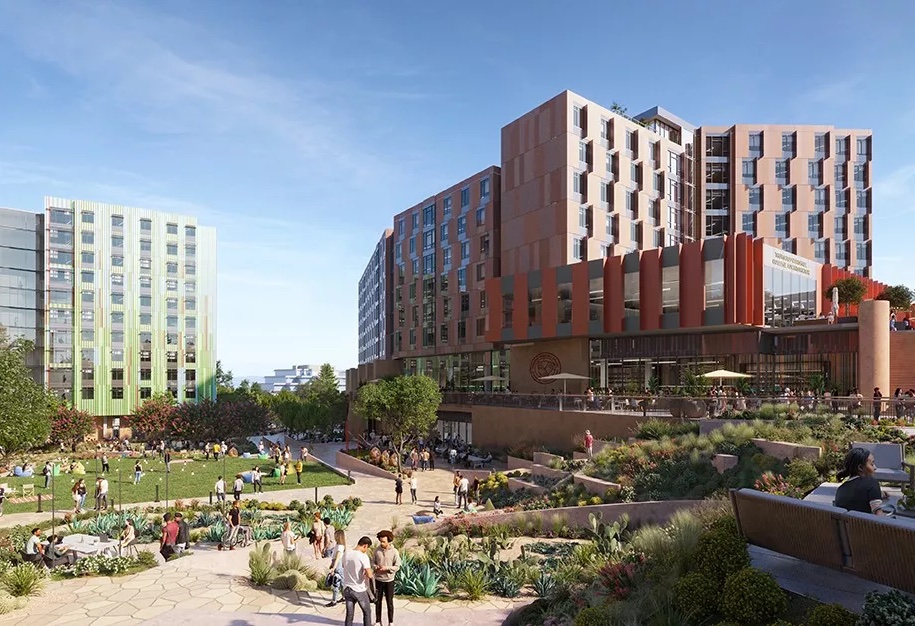 The projects at UC San Diego are just part of a growing strategy to accommodate increasing student enrollment across the state. In the last 10 years, the system hit 249,309 students, which has caused a shortage in housing among university communities.
The Ridgewalk North Living and Learning Neighborhood is slated to open in late 2025. The Triton Center will open in 2026.
As one of the best schools in the country, UC San Diego brings an air of learning and knowledge to the La Jolla area. The school also happens to be the home of mystery — so check out our piece on secrets & urban legends of UCSD.
Banner image courtesy of ucsd.edu.