Celebrate Creativity & The Earth at the April First Friday Art Walk in La Jolla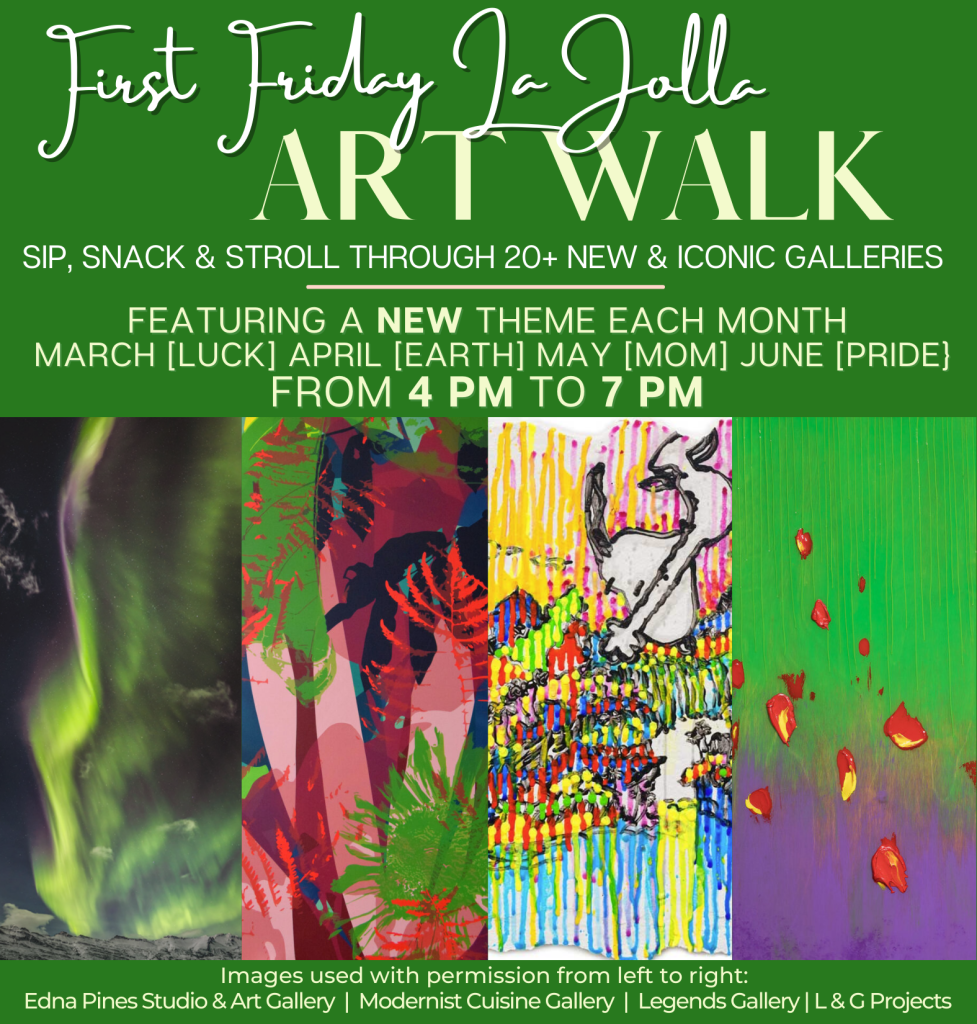 April is just around the corner, which means that there will soon be another First Friday Art Walk in La Jolla.
If you're unfamiliar with the First Friday Art Walk, it's an opportunity to stroll through some of the best art galleries in downtown La Jolla while enjoying delicious beverages and light catered refreshments.
Each month, there's a new theme. In April 2023, the theme is "earth" — thanks to the yearly awareness holiday of Earth Day. Come celebrate art and the beautiful planet that we all call home!
The First Friday Art Walk in April 2023 is scheduled from 4 p.m. to 7 p.m. on Friday, April 7.
During the art walk, galleries will be exhibiting a plethora of creativity — from photography to paintings to culinary works of art. At many galleries and businesses, there will also be free entertainment. Best of all, the event is always completely free to attend.
Some participating galleries in April's First Friday Art Walk will include the following:
Art in Framing
BFree Studio
Contemporary Fine Arts Gallery
Edna Pines Studio
Klara Chavarria Art Gallery
Krista Schumacher Art Gallery
L&G Projects
Legends Gallery
Lik Fine Art
Mangelsen Images of Nature
Martin Lawrenece Galleries
Modernist Cuisine
Michael Seewald Gallery
National Gallery of Fine Art
The Shop La Jolla
Siler Fine Art Gallery
Simic Galleries
Sotheby's Int'l Real Estate
Thumbprint Gallery
Yiddishland California
In other words, the First Friday Art Walk is one of the best ways to see the 3 must-see spots for art lovers in La Jolla.
Need help finding your way around? You'll be able to pick up a map of galleries at any participating business.
Although the event is free to attend, if you're a participant you'll want to register here, and you'll receive your art walk map and free parking pass.