La Jolla Art Walk Celebrates its 1-Year Anniversary December 2nd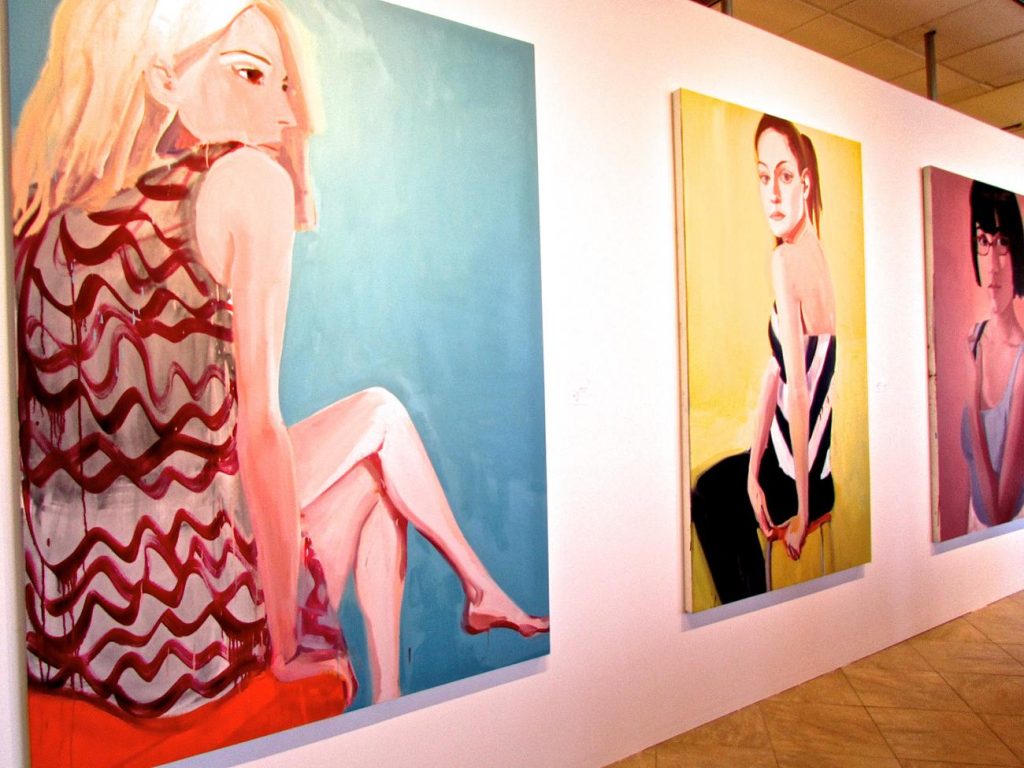 If you're looking for an artistic way to kick off the holiday season, head on over to La Jolla for a festively themed art walk featuring some of the town's most iconic galleries.
La Jolla is widely known as a hotspot for fine art in San Diego County. The neighborhood boasts 30 art galleries, making it one of the best art destinations in Southern California.
Each month, the La Jolla Village Merchant Association presents the First Friday Art Walk. Taking place on the first Friday of each month, the art walks have a monthly theme and feature a leisurely stroll through more than 16 iconic galleries, as well as light refreshments.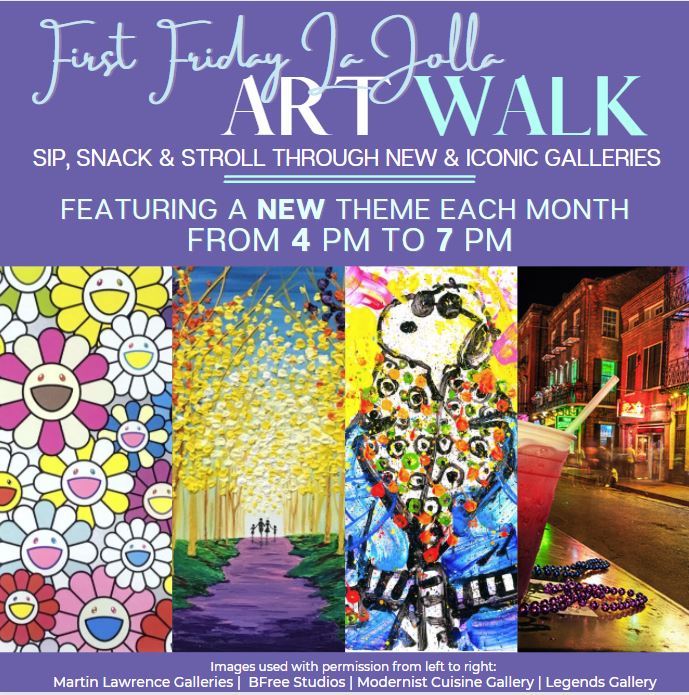 Better yet, the December First Friday Art Walk is both holiday-themed and a celebration of the one-year anniversary of the art walk. It's scheduled for 4 p.m. to 7 p.m. on Friday, Dec. 2.
Participating galleries vary depending on the month, but in the past, they've included Modernist Cuisine, Lik Fine Art, Legends Gallery, BFREE Studio, Be Boutique, Yiddishland, and more.
The event is always free to attend and doesn't require a ticket, but the organizers request that interested people pre-register before the art walk.
If you register, you'll also be able to get a free parking pass so that you can park your vehicle in a safe parking garage in La Jolla. Digital maps are emailed upon registration, and you can also pick up a physical map for the art walk at participating galleries.
Of course, you'll also be in the heart of La Jolla Village, which features some of the best shopping and dining in San Diego County.
So, what are you waiting for? Go ahead and register for this awesome artistic event!