Sip, Snack & Stroll Through La Jolla Art Galleries at the March First Friday Art Walk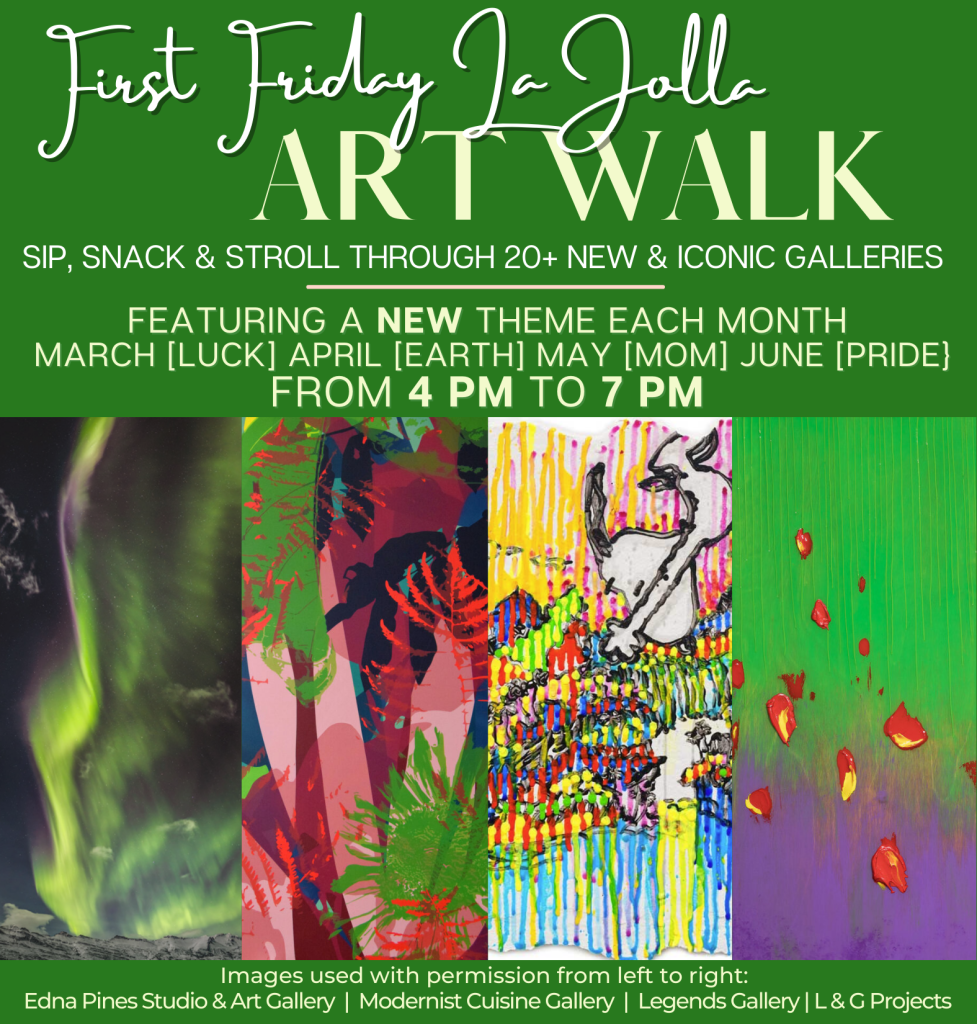 It's the beginning of March, which means one thing: there will soon be a new First Friday Art Walk in the Village of La Jolla.
The First Friday Art Walk is a monthly event bringing together a leisurely stroll in beautiful downtown La Jolla, delicious refreshments, and fine art at some of San Diego's finest art galleries.
There will be light refreshments, food, and drinks served along the way, as well as entertainment at more than 20 participating galleries and businesses. It's also a great opportunity to browse through some art galleries later than you'd usually be able to.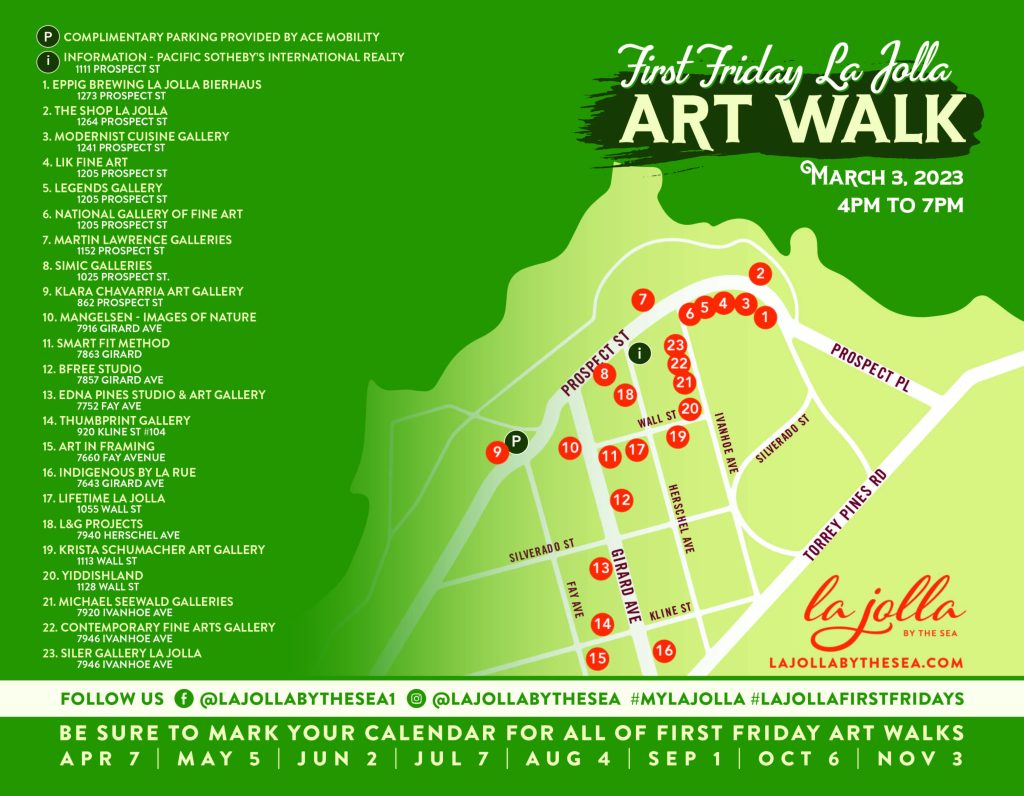 During this art walk, you can browse through participating locations like Eppigg Brewing La Jolla Bierhaus, Smart fit Method, Mangelsen Images of Nature, and The Shop La Jolla.
Other participating galleries this month include Morten Gallery, Modernist Cuisine Gallery, Lik Fine Art, Legends Gallert, the National Gallery of Fine Art, Thumbprint Gallery, L&G Projects, and Yiddishland.
In other words, the First Friday Art Walk is one of the best ways to visit the 3 must see spots for art lovers in La Jolla — while enjoying some light refreshments and entertainment along the way.
The monthly event, which recently celebrated its one-year anniversary in December, is completely free to attend. The organizers do ask that you register beforehand — any pre-registrations also come with a free parking pass for the event thanks to parking operator ACE Mobility.
This month's First Friday Art Walk will take place from 4 p.m. to 7 p.m. on Friday, March 3. You can pick up a map of the walk at a participating gallery, Pacific Sotheby's International Real Estate, or at 1111 Prospect Street.