Create Your Own Backyard Fall Festival

San Diego doesn't experience fall the way people in other parts of the country do – but you can still create autumn at home!
What do people in San Diego love about the time between Halloween and Thanksgiving? Since many of us don't have air conditioning, we enjoy that the temperature of our homes gets bearable again. There are often a few weeks in August and September when people – especially inland – without air conditioning tend to go out for dinner a lot more. In either case, this is the perfect time of year to don your fall wardrobe pieces and get in the festive spirit.
But the landscape in San Diego does not change colors like the landscape in, say Vermont or Virginia. Eucalyptus and palm trees don't turn brilliant shades of yellow, orange, and red before going bare for a snowy winter.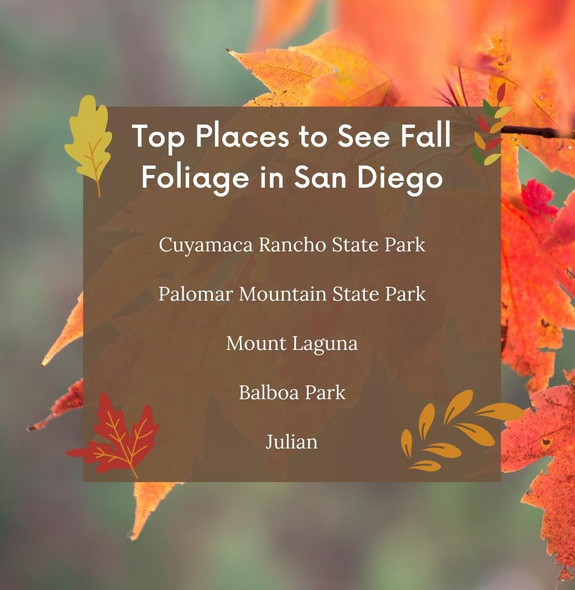 Still, some of us try to make up for it by picking up decorative gourds at the grocery store and taking our children to pumpkin patches. So San Diego doesn't give us a "proper fall" — so what?
You can still create an autumnal atmosphere at home for your family and friends to experience, along the lines of community festivals held in places like New England. Want to learn how? These backyard fall festival tips will assist you in making that dream a reality.
Analyze Your Backyard
The great thing about hosting a fall festival is that the temperatures here are still warm enough that you can gather outdoors. Your backyard creates the perfect landscape for everyone to celebrate the season and have a good time. Head to your yard and make an assessment. Consider factors like the size of your yard, any work that needs to be completed, and potential layout options for the festival.
Complete Yard Work
Tend to any yard work to ensure your outdoor living space is clean, safe, and fit for entertaining your guests. A few days before the festival is set to begin, you should cut the grass, trim the trees, and close up the swimming pool. You'll also want to decorate the yard with festive landscaping ideas and decor.
You can fill planters with seasonal flowers, install landscaping lights, change your decorative chair cushions, and add festive centerpieces to the tables. If you have a Spanish style outdoor kitchen, ensure that it's clean and fully stocked with cookware, dishes, utensils, and everything else you'll need to accommodate your guests.
Decide On Activities
What's a fall festival without fun outdoor activities? Start thinking about creative ways for you, friends, and family to have a good time. As you brainstorm, don't forget to keep the age and interests of your guests in mind. For instance, adults might enjoy cook-offs, wine, and cider tastings. On the other hand, kids would appreciate face paintings, crafts, bobbing for apples, sack races, and live entertainment. You might even pick up a few goodies as prizes, like fall gifts for the home, autumnal-themed party favors, or a gift certificate for the winner of various games and activities.
Once you decide which activities you'd like to have at your festival, enlist others to help manage them. For example, you may have a niece that loves to paint who can be in charge of face painting for the children.
Create Stations
When you attend a community fall festival, each section is designed to host different activities. This concept keeps things organized and enables people to identify things they're most interested in trying quickly. The same should be done for your backyard festival. One section of your yard might be ideal for relay races and outdoor games. Another section could be set up like a stage for performances. Your outdoor kitchen could be the focal point for cook-offs or simply enjoying meals and socializing.
Food And Drinks
The final piece of the puzzle is to create a menu with food and drinks for your guests to enjoy. You can pull ideas from fall festivals you've visited in the past or come up with a menu from scratch. The fall is all about comfort foods and fresh crops, so you might include things like corndogs, corn on the cob, chili, biscuits and gravy, cobblers, pies, dumplings, soups, candy apples, and funnel cakes.
As for drinks, ciders, wine (for the adults), hot chocolate, and warm coffee are very popular. You can create a drink bar with different additives for your guests to include in their drinks, like whipped cream, pumpkin spice, cinnamon, chocolate syrup, and more.
There you have it–everything you need to plan and host the perfect backyard fall festival for your friends and family. Once you've completed the steps above, all that's left to do is create your guest list, send out invitations, and spruce up your home and common areas. Other than that, enjoy yourself, participate in the activities, socialize with everyone, take lots of pictures, and reflect on the season's uniqueness.