Fall 2023 Gift Guide for the La Jolla Home Owner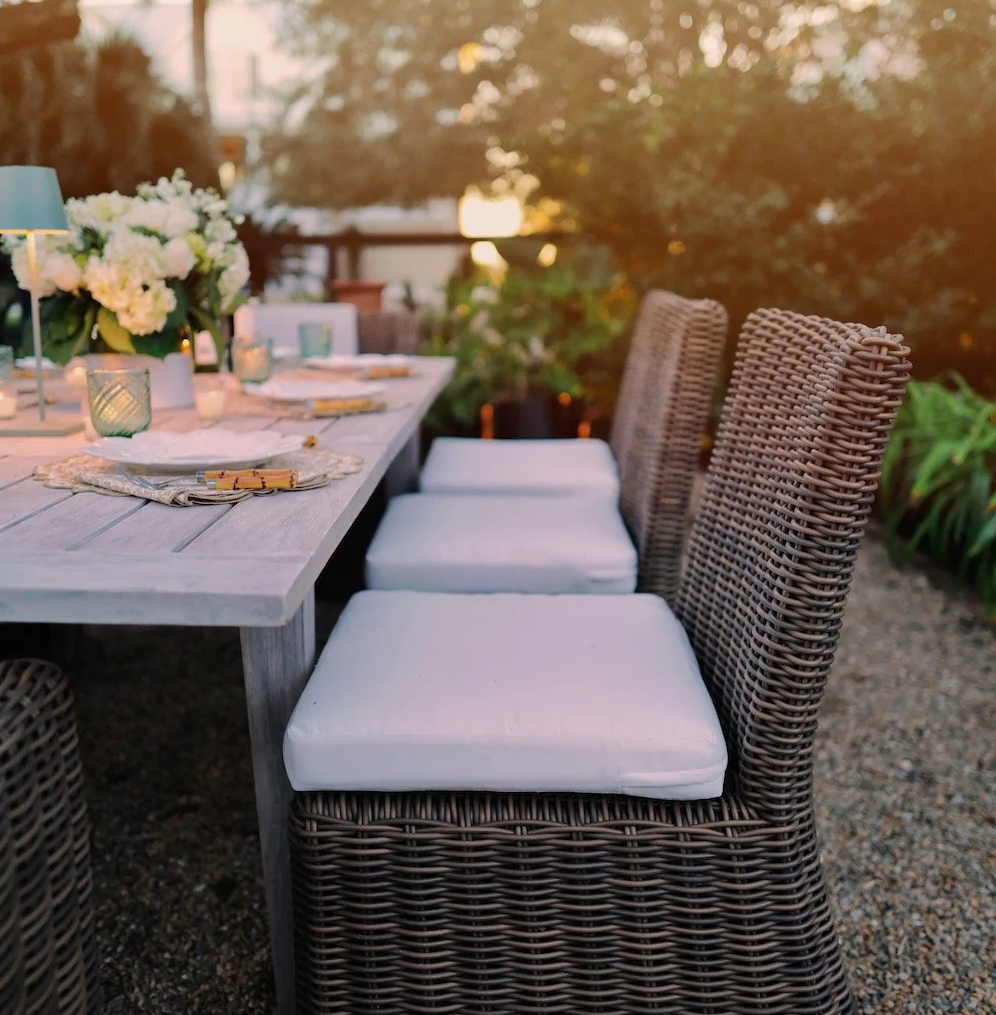 Whether you're celebrating new homeowners with a housewarming gift, shopping for a unique wedding present, or need to find a special surprise for the holidays, there is an endless supply of household products to choose from.
But with all these options, it's not always easy to narrow down the selection to ensure the gift you choose is memorable and suitable to the recipient's taste. This can be especially true if you're looking to match the crisp, coastal, and timeless styles that La Jolla residents are known to represent.
Rather than browsing houseware stores and websites for hours on end for the perfect gift, check out these top selections that have been curated to fit the laidback luxury of La Jolla homeowners.
What Are the Best Gift Options?
After making a sizable down payment and going through an expensive move, new homeowners aren't always ready to spend a lot on items for their living space. If you have a friend or family member in this situation, a housewarming gift is a great way to help them put a personal touch on their new abode, as well as treat them to something they may not have bought on their own. Whatever the budget, here are a few household items you can wrap up to bring a smile to your loved ones who are starting their next chapter.
Outdoor Furniture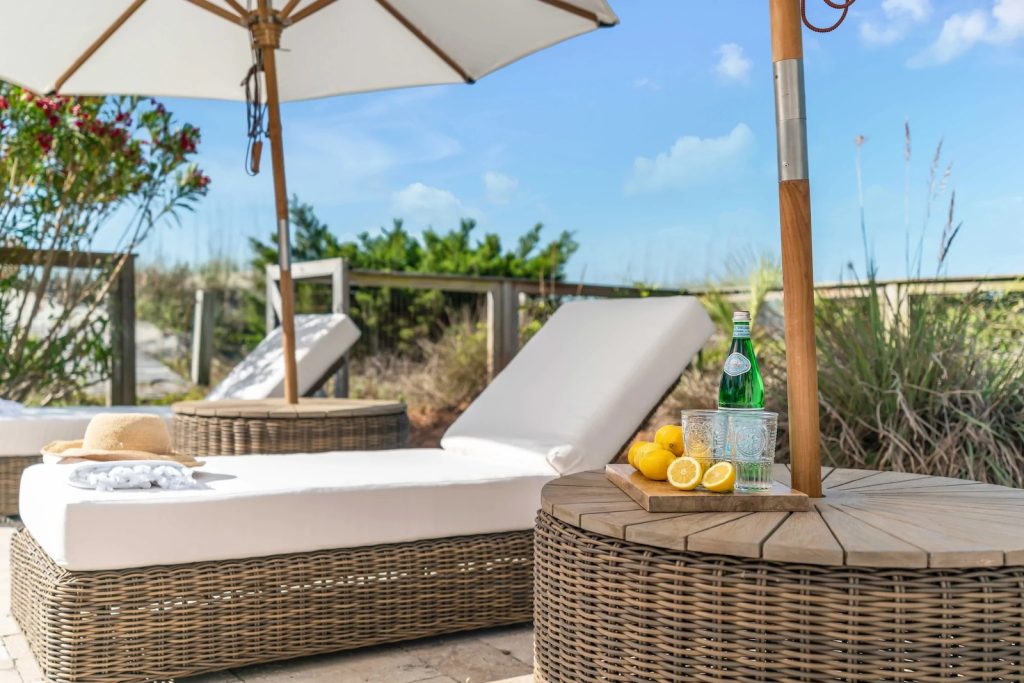 When people think of housewarming gifts, they often focus on items that are found inside. But in La Jolla, pleasant weather nearly all year long offers a unique opportunity to treat new homeowners to outdoor furniture.
If you're looking for sleek, modern, and lightweight solutions, consider furniture crafted with a sturdy aluminum frame. While these products are easy to move, however, they do tend to get hot under the sun—so they might not always be the best pick for California homeowners with low-shade yards.
Instead, many in coastal regions opt for wood dining tables, club chairs, and sofas, as they can be treated against all weather conditions and stained to deliver a wide range of aesthetic effects.
For a truly beach-inspired look, rattan and wicker outdoor furniture from a company such as Harbor Classic is a lightweight option that delivers a classically cozy appearance. With organic and spacious frame shapes, wicker and rattan pieces accommodate large cushions for extremely comfortable seating. If you want to gift premium wicker outdoor furniture, Harbor Classic offers an expansive line of beautiful club chairs, dining chairs, lounge sets, sofas, and ottomans in natural coastal tones that fit all types of cushion colors. Even better, their furniture is treated to handle all weather conditions so they will last year after year.
Kitchenware
Californians love to cook—especially if they are serving up fresh Pacific Ocean seafood or using organic produce from the local farmer's market. But without the right kitchenware, new homeowners won't be able to make use of all the top ingredients they can find in La Jolla.
If your loved ones enjoy home cooking but are short on time, a slow cooker—such as the versatile 7-in-1 Instant Pot—can help them make a variety of comforting meals with a few simple button presses. Or, if sushi tends to be on their menu, consider gifting a rice cooker that prepares flawless sticky rice every time.
In terms of beverages, no new kitchen is complete without a coffee maker—such as a programmable drip coffee maker or a luxurious espresso machine like the cute and compact model by Diletta Mio. For simpler situations, an electric kettle is perfect for quickly boiling water for pour-over coffee and teas. Top blenders—such as the E310 Explorean Blender by Vitamix—are ideal for crafting fresh smoothies, chilly frozen cocktails, pureed soups, and more.
Homeowners who love to entertain might need a few tools to serve up their favorite things—such as a freestanding wine rack or KitchenAid mixer for carefully-prepared baked goods. Cheese board sets and engraved personalized cutting boards are another staple that will find their way into every party.
Candles and Scents
Candles are an ideal gift because they can make a new home feel more welcoming and they are a luxury product people love getting and hate buying for themselves. Some popular scents for California homes include those inspired by sea salt, citrusy bergamot, mahogany, Spanish verbena, fresh linen, or coconut. Anyone who lives in Southern California or the Southwest is still spending tons of time outdoors during the fall and winter months so arm them with a citronella candle to help with mosquitos!
If candles aren't the right vibe you can still give an olfactory gift by purchasing fragrances, essential oils, or different freshening sprays made with real herbs. An awesome gift is a sample set so that if your mother-in-law loves lavender but hates peppermint at least she gets both but in small quantities. Or if your wife's favorite perfume changes between Jean Patou, Burberry, or Kenzo based on the month you can buy a sample size of each so there is variety and a gift that keeps on giving all year.
Food and Drink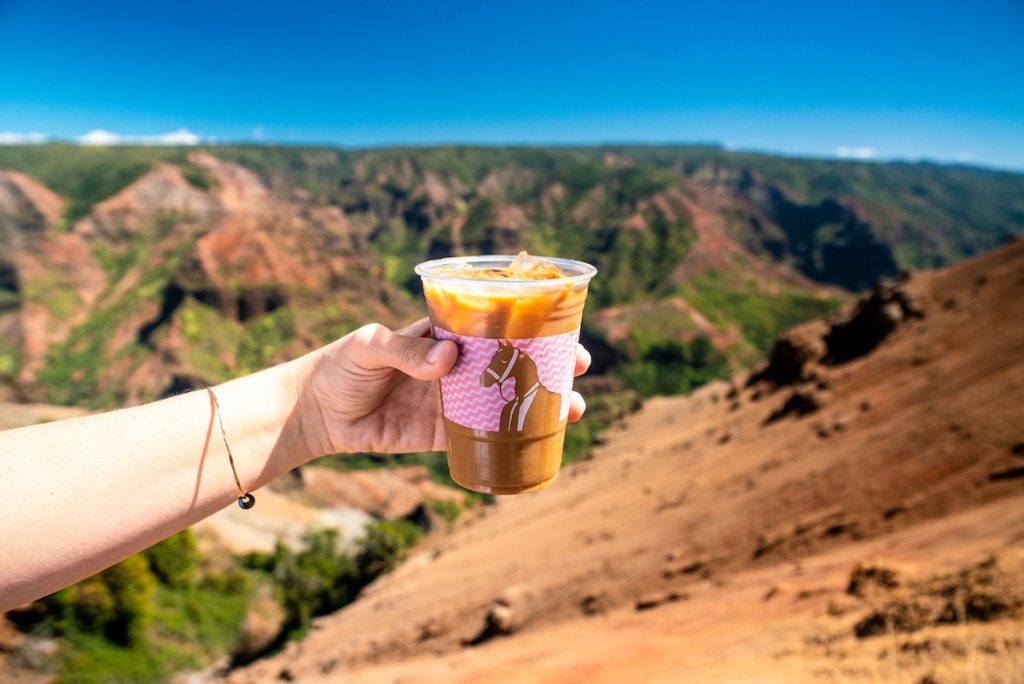 New homeowners are often so busy that they don't always have time to stock their kitchens with some nourishing food and drink.
If you want to make the transition easier in the form of a thoughtful gift, consider gifting items that are high-end and won't go bad right away—such as spice sets, olive oils, vinegars, or candied fruit.
For example, single-origin coffee from a local roaster—such as San Diego's Dark Horse Coffee Roasters—can help provide a boost of energy to busybodies and give the home the vibe of a local cafe. From responsibly sourced Columbian coffee blends to Brazilian, Guatemalan, and more, you are certain to find the right roast at Dark Horse.
You might also consider a few wine bottles from a favorite SoCal winery, like the Galleano or Bernardo vineyards.
House Plants
House plants are a wonderful way to bring greenery into a new home. It can also be exciting to watch the plant grow over the years as new homeowners settle in and make the space their own. And with lots of sun and heat, La Jolla is an ideal spot for many types of plants that you can find throughout the year.
Low-maintenance options that are ideal for SoCal homes include pothos, Chinese money, aloe vera, and succulent plants. More adventurous green thumbs, on the other hand, might appreciate a monstera, rex begonia, gardenia, or flowering vine. Or, if your recipient loves fresh herbs, consider wrapping up an AeroGarden Harvest so they can grow with ease all year long.
Bath and Body Care
Similar to candles, bath and body products are fun gifts that can introduce pleasant aromas without having to take up a lot of real estate.
When gifting in this category, try to steer away from the routine everyday products you might find in the grocery store. Instead, focus on handcrafted soap sets, eco-friendly shampoos, lotions, or conditioners that you can find at a farmer's market or boutique. To appeal to all types of people, look for locally-produced items that use natural ingredients and are free of harsh chemicals. 
Décor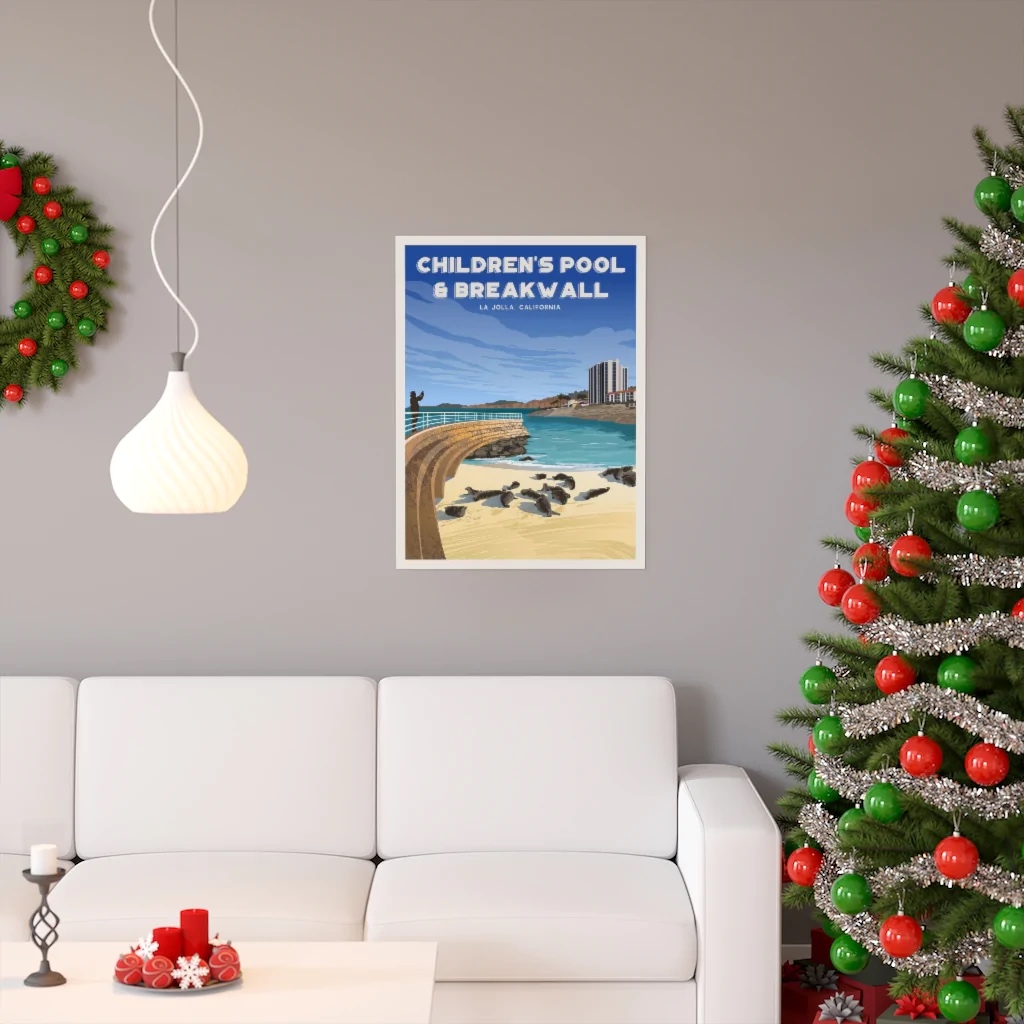 Home decor may often seem like such a personal thing, that it's not always appropriate to gift. However, there are many items that can fit well within many types of La Jolla homes and complement the unique tastes of your recipient.
To help fill walls, consider gifting a personalized welcome sign—such as one that has been carved into your recipient's family name. Framing a poster of a local SoCal attraction is also an apt way to help a fresh homeowner celebrate their new neighborhood.
Smaller, yet impactful ideas for decor include throw pillows that have been personalized with a picture of a pet or an embroidered quote. You could even get a commemorative holiday ornament that celebrates their first Christmas in their new home.
Shop La Jolla Artwork
Cordless Vacuum
Cleaning is one of the least enjoyable elements of settling into a new home. Fortunately, there are many vacuums that can help make the process a breeze.
Powerful cordless vacuums like the Dyson V8 are compact and ideal for spot cleaning or treating stairs and other hard-to-reach surfaces.
A robotic vacuum—such as iRobot's Roomba or the Shark ION—will save your homeowner a lot of time and energy by automating the process and keeping up with pet hairs and other annoying debris. If the home features tile or wood floors, consider a model that offers mopping capabilities to keep the surfaces looking spotless.
Home Attire
Home attire refers to items that are typically worn around the house for comfort. Slippers and robes are great options, as they can be used every day after showering or while lounging around on weekend mornings. Since La Jolla doesn't get too cold, it's best to stick to lightweight robes—such as a silk kimono from Natori or a Turkish-cotton waffle robe from Parachute.
Board Games
Board games are a perfect gift idea for entertainers, but it's important to think about the type of personality of your recipient.
Those who enjoy more classic games may prefer a luxury chess set that can double as decor. Or, if you want to introduce a local flavor to game night, consider finding a vintage special edition of Monopoly—such as the San Diego or California Dreaming editions.
By contrast, people who like lively social games may prefer the Telestrations drawing game, the spy-themed Codenames, or the modern classic of Cards Against Humanity.
Conclusion
Housewarming gifts offer a unique opportunity to show thought for others and help loved ones start on their new adventure. But whatever product category you choose to shop in, it's important to have fun with the process. No matter what the price range, you can create warm smiles by choosing items that celebrate the unique style of the home or honor the personality of the recipient. And if you're falling short of ideas, never hesitate to spark up a conversation with the new homeowner to find out what they might have trouble getting figured out in their new place. Use these discussions to pinpoint gift ideas that will provide thoughtful solutions to any settling-in concerns they may be having.