Save Time and Eat Right With These Weekday Breakfast Ideas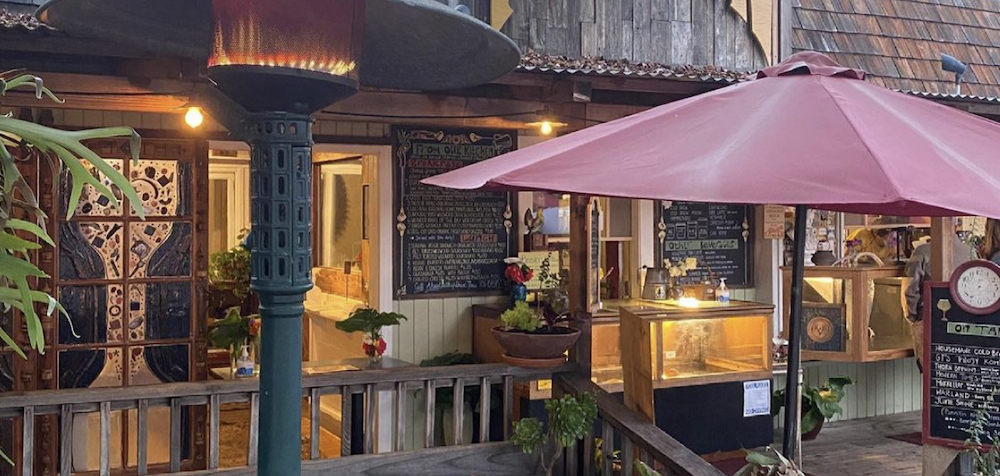 Health experts say that breakfast is the most important meal of the day and yet 25% of Americans don't even eat it. Many walk out the door to work with just a cup of coffee in hand and don't consume anything else until mid-morning. Their stomach is growling and they forgot a snack, so they visit the nearest vending machine to find something to satisfy their hunger. All they can find is a candy bar.
The breakfast struggle is real. Mornings are filled with activity, and not enough time to get it all done. You get ready for work, feed the dog, get your kids ready, prepare school lunches, make your lunch, and gather backpacks and briefcases. By the time all that is done, you're rushing out the door. Breakfast is the last thing on your mind. Maybe what you need isn't more time, but a few simple weekday breakfast ideas.
Simple Weekday Breakfast Ideas
If you're guilty of leaving the house before you eat breakfast, you're not alone. Don't stress about breakfast. Weekday breakfast meals can be as easy as a bowl of cereal or a nutritious and filling protein bar. You can easily get all the nutrition you need to focus on that important presentation or critical meeting, in just a few short minutes a day. You don't need to prepare a 3-course meal for it to be healthy and satisfying.
No-Cook Weekday Breakfast Ideas
When cooking or time is not your friend, there are plenty of no-cook weekday breakfast options. Some of the best weekday breakfast ideas are the ones that work for you. Buy yourself yogurt and granola in advance and eat it while your coffee is brewing. Put a filling protein bar in your car for those mornings when you forget to grab something from the house. An apple and peanut butter are filling and nutritious when you are on the go.
Some other quick, healthy weekday breakfast ideas include a bagel with cream cheese, whole-grain cereal and milk or oat milk, a protein and fruit packed smoothie, or even leftovers from last night's dinner. The key is not to overthink it and to choose something tasty and filling that doesn't require you to cook in the morning. When you're pressed for time, these grab-and-go breakfast ideas will help you nourish your body so you're not stuck choosing between a Snickers and a Heath bar in the vending machine at 10 a.m. everyday.
Weekday Breakfast Ideas to Make Ahead of Time
If you're thinking about the next days' meals the night before, there are plenty of make ahead weekday breakfast options you can choose from. This will save you time in the morning and give you more delicious and nutritious breakfast options besides a bowl of cereal. Oatmeal is known for being a great source of fiber and filled with nutrients your body needs. You can easily put together a bowl of overnight oats with berries to make a delicious morning meal that's waiting for you in the fridge.
Other make ahead weekday breakfast ideas include breakfast burritos, muffins and quick breads, and simple breakfast egg casseroles. In about 10 minutes, you can make easy breakfast burritos when you scramble some eggs, cheese, and green onions, roll them up in a tortilla and pop them in the fridge. Come morning, simply reheat your burritos in the microwave before you eat it.
Quick And Healthy Weekday Breakfast Ideas
Eating breakfast doesn't need to be filled with unhealthy refined carbs and processed junk. It's easy to eat a healthy meal first-thing in the morning. Some quick and healthy breakfast ideas for weekdays are easy to prepare and perfect for your health needs. Making a quick smoothie can be as simple as pulling your favorite fruits out of the freezer, adding your favorite vegan or whey protein powder and milk or juice to a blender and pressing a button. Making a healthy breakfast can be as simple as eating a bowl of chia yogurt with fresh fruit and a drizzle of honey.
Non-vegans might enjoy a hard boiled egg alongside fruit salad or a piece of fruit from a bowl. If you're looking for some ideas from across the world, the Brits enjoy beans on toast and eggs at breakfast for a reason. They are healthy, tasty, and satisfying.
Best Grab & Go Weekday Breakfast Places in San Diego (with a focus on the La Jolla area, of course)
San Diego is filled with incredible local eateries with countless grab and go breakfast ideas. Some of the best easy weekday breakfast ideas are the ones you don't make yourself. These café's are the best La Jolla breakfast restaurants to run in and grab a delicious breakfast on your way to work.
Pannikin La Jolla
Start the day off right with a delicious burrito, sandwich, or bowl from Pannikin La Jolla's abundant menu. It's the perfect place to get a grab and go breakfast meal because they have food you could easily eat at your desk or in the car. They offer eggs, burritos, parfaits, and so much more. They have countless ways to satisfy your stomach each morning. Call ahead with your food order and it will be ready when you arrive.
Address: 7467 Girard Ave, La Jolla, CA 92037
Phone: 858-454-5453
Everyday Hours: 6:30 AM – 6 PM
Brick & Bell Cafe
Locals love the vast selection of baked goods at Brick & Bell Café. Their warm, moist cinnamon rolls are mouth-watering and keep people coming back for more. They've been serving locals and visitors to the area since 2003. From nutritious parfaits to protein packed bagels and breakfast wraps. Their grab-and-go weekday breakfast ideas also include delectable acai bowls that are among the best in the area.
The Village: 928 Silverado St., La Jolla, CA, 92037
Phone: (858) 551-0928
Everyday Hours: 6 AM – 5 PM
The Shores: 2216 Avenida de la Playa, La Jolla, CA, 92037
Phone: (858) 333-1673
Everyday Hours: 6 AM – 4 PM
Wayfarer Bread & Pastry
Bite into fresh breads and melt in your mouth morning treats from this local favorite. At Wayfarer Bread & Pastry, you'll find unique croissants and loaves of bread that are perfect to grab for busy mornings. Order some for you and for the whole office. With a menu filled with unique breakfast sandwiches made on their fresh breads, you'll find something for everyone.
Address: 5525 La Jolla Blvd. La Jolla, CA 92037
Phone: (858) 454-1924
Closed Mon/Tues, Open 8:30 AM – 2:30 PM the rest of the week
Eggies
When you need a simple grab and go breakfast, Eggies has your back. They offer a menu filled with breakfast sandwiches that are out of this world. This isn't a fast-food breakfast meal. Big, thick buns are filled with eggs and your choice of toppings. You can even order a delicious French toast jar or egg hash in a jar. They're not a California burrito, but they are just as unique and satisfying. These unique weekday breakfast ideas were designed with busy people in mind.
Address: 4465 Mission Blvd, San Diego, CA 92109
Phone: (619) 866-6091
Everyday Hours: 7 AM – 3 PM
Honorable Mention: Big City Bagel Cafe
Why the honorable mention? Because this one is near the airport. So it's only going to be helpful if you have an early flight. They also have a location in Hillcrest, and (sometimes) a kiosk near SDSU. As the name implies, Big City Bagel Café offers a wide variety of fresh-baked bagels daily. They have some of the best easy healthy weekday breakfast ideas in San Diego. You can enjoy a filling sandwich with bagel and lox. Or feast on a bagel topped with egg whites, turkey bacon, and nutritious avocados. For those needing vegetarian weekday breakfast ideas, they have bagels loaded with hummus and veggies. Bagels are one of the simplest grab and go weekday breakfast ideas.
Rental Car Center: 3355 Admiral Boland Way, San Diego, CA 92101
Phone: They don't seem to have one
Everyday Hours: 6 AM – 5 PM
Conclusion
Eating breakfast on the weekdays doesn't need to be complicated or take a lot of time. By preparing meals in advance, buying cereal and yogurt, or stopping at one of your favorite La Jolla breakfast spots, you'll enjoy nutritious and satisfying meals to give you all the energy you need for your busy life. Eating healthy breakfasts can be as simple as you make it.
Note: The banner photo in this article is from Pannikin La Jolla's Instagram.