Celebrating 420 in San Francisco in 2023: Events, Hotels & Dispensaries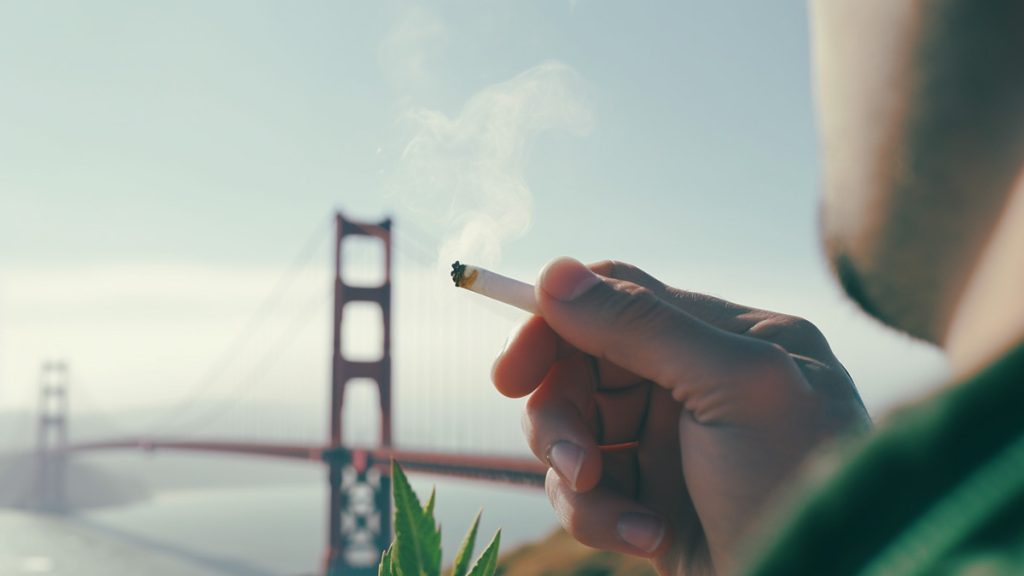 420 has become a notorious holiday that is celebrated by cannabis lovers nationwide annually on–you guessed it–4/20. With April 20th being right around the corner, we highly recommend you have a game plan for how you'll be spending your 420 in San Francisco–whether you seek to participate in the festivities or not. Due to the popularity of the holiday, the city will be flooded with tourists and SF natives alike, so determining where you plan to be and how you plan to get around the busy city streets far in advance will spare you a headache. 
Before deciding how you'll spend your day celebrating the gifts of god, we wanted to touch base on some marijuana regulations in SF. That way, you can safely smoke in peace and have assurance knowing you're obeying all the rules.
First things first, let's clear the air. If your first question happens to be "is weed legal in San Francisco?" The answer is yes, but there are some rules you should know. You must be 21 years or older to purchase, use or possess recreational cannabis. Unless you have a medical note from a doctor stating you are able to consume marijuana for medical use, then you must be 21 with no exceptions. Since cops are on the prowl more than ever on this day, you're best off carrying your ID on you at all times.
Another vital piece of information to know is that using cannabis on any form of public property is considered illegal. On the beach, in a park, near a school, in the streets, even in your car. While tons of people will be inundating the streets with marijuana fumes on this epic holiday, just know that–if you choose to participate in the festivities outside your own home–you are at risk of getting a fine for consuming cannabis in public. That being said, you are legally allowed to consume cannabis within a dispensary that has a lounge dedicated to marijuana consumption.
Marijuana Laws in San Francisco
Aside from what has been stated above, it is crucial to know your limits on how much marijuana you can possess at any given time. If you plan to go big on 420, be aware that the law states you can only carry up to 1 ounce of cannabis plant material–which is equivalent to 28.5 grams. Or, you may carry up to 8 grams of concentrated cannabis. Getting caught carrying weed above this amount is a punishable violation of the law.
Rules also state that DUIs are treated similarly to those who are under the influence of alcohol while behind the wheel. A DUI under the influence of cannabis will likely result in hefty fines, potential jail time, and lots of traffic school and court dates. It's in your best interest to avoid getting behind the wheel at all costs. There is plenty of transportation to help get you around the city, including public buses, Bart, Caltrain, and ride-shares. If the weather permits, why not walk it off? Walking in the fresh open air might elevate your high and help you feel more one with nature and other city-goers.
What is 420 and How to Celebrate
The rumored origin story of how 420 got its name is quite silly when you think about it. Legend goes that back in the early 1970s, a group of high school students at San Rafael High ritually smoked cannabis at 4:20 in the afternoon practically every school day.
These teenagers claimed a dedicated smoking area alongside a wall near school where they would discreetly puff, puff pass their precious herb. Prior to engaging in their typical pot-smoking routine, they would use the code "420 Louis" when passing each other in the halls at school, to indicate meeting at their usual spot–the Louis Pasteur Statue–before going to smoke.
The term eventually caught on, and early spread of the phrase somehow became big amongst the Grateful Dead and their loyal followers. High Times magazine popularized the story of these 5 high school students–who called themselves the Waldos–and later on the holiday sprouted into existence, around May 1991. Cannabis-oriented celebrations now take place annually on April 20th, and the term 420 is now widely known as the socially accepted time to smoke, vape, and eat cannabis.
Of course, there are other stories out there, but this story has the most evidence to back it. Regardless of origin, 420 has become a conventional code name for smoking weed–both amongst cops and the public. The term is not as discrete now as it once was, but it can still be used as a subtle way to discuss cannabis.
Now that you know the backstory, it's time to discuss how you can celebrate this year's holiday activities. Commemorating 420 is simple, truly. Whether you're alone, with a partner, or a group, you can have just as much fun enjoying the holiday, and all you need is weed in any form. Buy cannabis butter and make a batch of brownies, grab some pre-rolls and hit a park and grab a book or your speakers and watch the clouds pass by. Round up a group of friends and have a movie marathon while getting baked. Or, go out and adventure to one of the many cannabis-friendly events created to honor the holiday and the cannabis community!
No matter how you decide to celebrate, remember to pace yourself, keep hydrated and well-fed, and understand your tolerance going into your 420 celebration. Celebrate responsibly, but don't forget to loosen up, take the edge off and most importantly have fun!
If you want to take it up a notch and celebrate 420 in San Francisco with other weed enthusiasts, check out the event options listed below.
420 Events & Tours in San Francisco
Given that SF is known for its activism and vibrantly diverse community, you can imagine that San Francisco is raging with events dedicated to this controversial holiday. We went ahead and did the leg work for you and scouted out all the best 420 events happening in SF this year, so you can sit back, relax, and get your smoke on, free of worry.
420 at Hippie Hill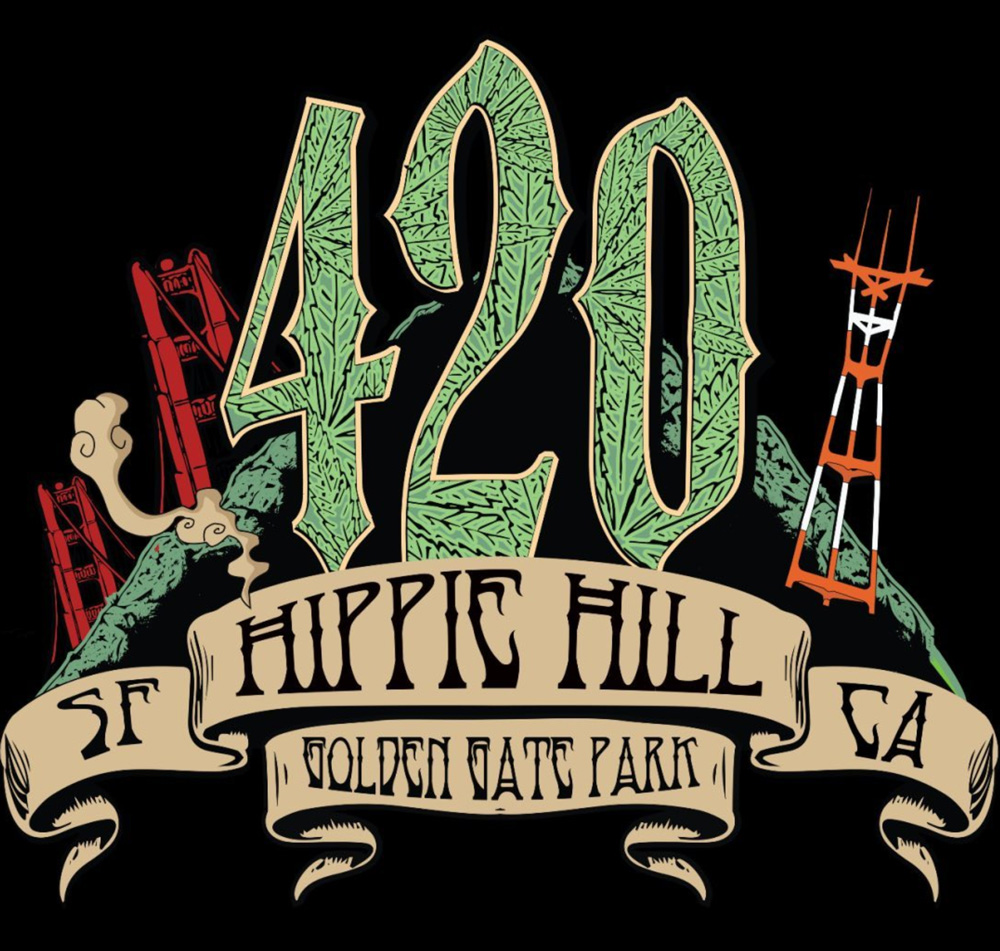 Hippie Hill hosts an annual 420 event at Robin Meadow in Golden Gate Park, and this year it will be the biggest free cannabis 420 event in all the Bay Area. There is no ticketing or registration required, and the fun goes from 10am – 5pm. Grab a blanket, pack a lunch, and come with an open mind as you'll see all kinds of things at this fun event. Vendors will be sporadically placed throughout the open air venue and there will also be live music, weed goodies, and merch. If you love crowds, socializing, and all things free, 420 at Hippie Hill will be your vibe.
420 Fest SF
420 Fest SF is among the most rowdy and exciting 420 events in San Francisco. They take pride in celebrating cannabis culture and community in the heart of the Bay Area, and one would equate these marijuana festivities to that of a block party for pot lovers. If you're familiar with Burning Man, this event is essentially a mini-version, but focused on honoring the cannabis industry and the benefits that the magnificent flower has to offer.
420 Fest SF takes place in Dolores Park, so you can soak in the pristine views of the city while taking a toke. Most of the events that are taking place at 420 Fest SF are spur of the moment with times that are still to be determined, but they do plan to host yoga, discussion groups, and expert talks as well as showcase live art. Think you have what it takes to help out with marketing, partnerships, and content sourcing? Give them a shout!
420 Wine, Wilderness & Weed: Mendocino County Cannabis Farm Tour (full-day adventure to Anderson Valley, CA)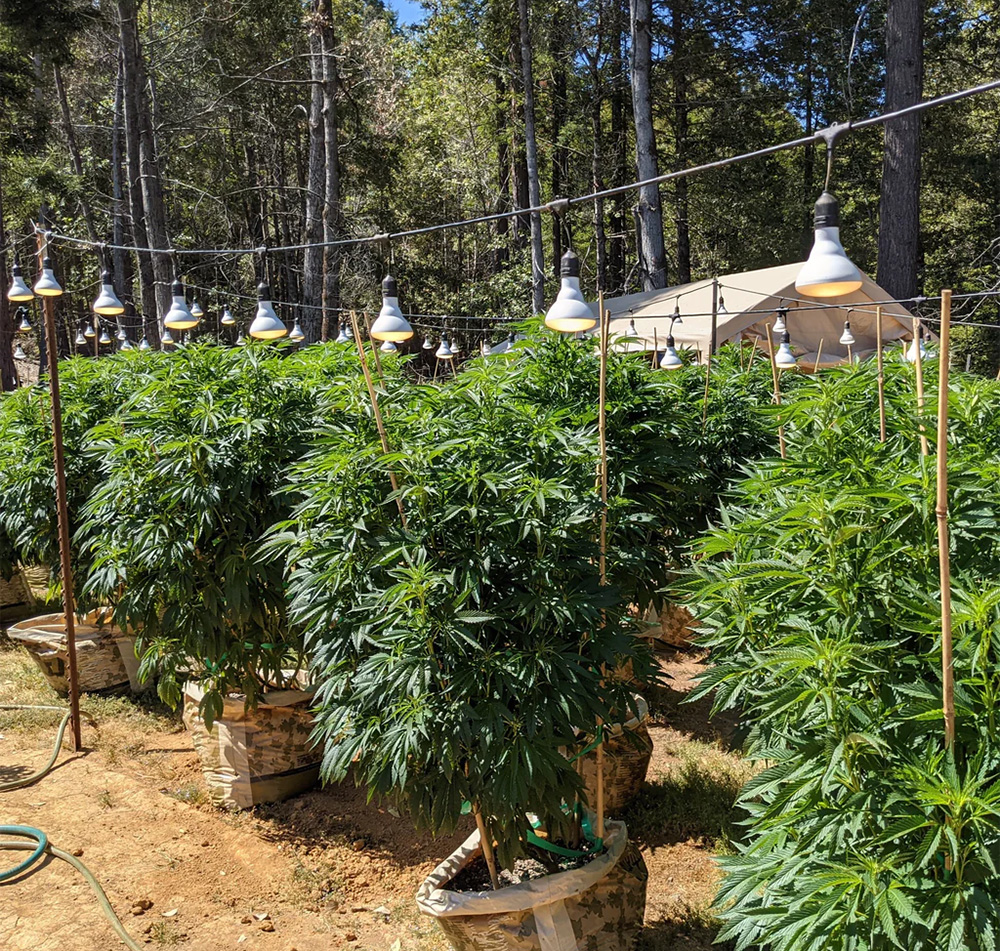 420 only comes once a year, so why not go big? If you like getting a bit cross-faded and sprinkling some education into your indulgences, the 420 Wine, Wilderness & Weed Tour is an unparalleled way to spend the day. The tour is a full day of fun in a weed wilderness. You'll leave from Fisherman's Wharf to head to Mendocino, just shy of 2 hours from the city to learn about wine and weed, and sip and smoke the whole way through! Who doesn't want to get a little buzzed where the Pacific waves meet the giant Redwoods?
420 Canna Crawl at Barbary Coast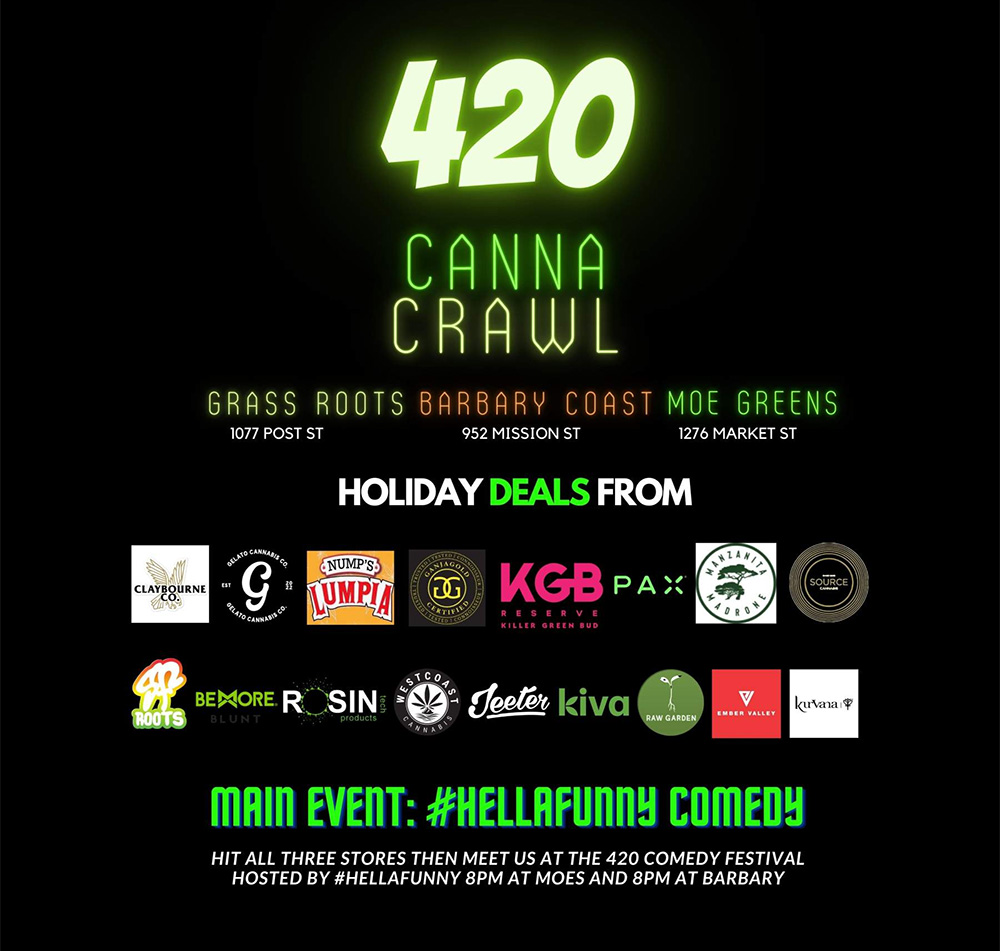 When celebrating 420 in San Francisco, you can really engage in whatever your heart desires. A more intimate setting would be to celebrate on 420 Canna Crawl at Barbary Coast Dispensary, a unique vibe off Mission Street in the Theater District. Come enjoy some live comedy accompanied by some vibrant tunage, and smoke on some high-grade herb. The comedy even begins at the Barb starting at 8:00 pm on 4/20 at 952 Mission Street. For a laid-back holiday celebration with an intimate community, Johnny's Couch is a superior place to connect and chill.
Cannabis-Infused City Cruise (San Francisco Cannabis Limo Tour)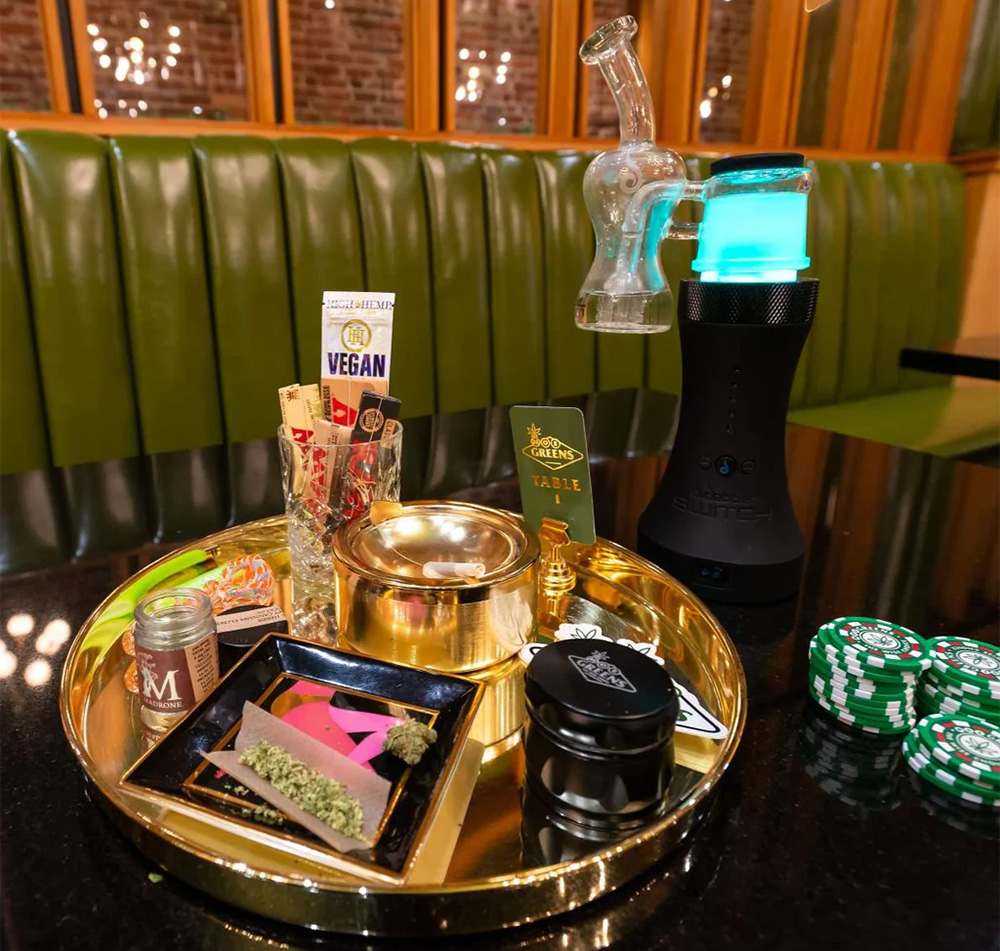 Another fancy experience during the 2023 holi-daze is the SF Weed & Wine Tasting Tour brought to you by Emerald Farm Tours. This 420-friendly guided city tour of the charming streets of SF lets you pit stop at tourist attractions by way of a luxury limo. Get top-shelf VIP treatment as you venture into several diversely stocked cannabis retail lounges.
You'll get access to some of the best deals and discounts, and won't have to worry about how you're migrating from dispensary to dispensary. Luckily this experience and other similar ones are available on dates that rest outside the holiday, so if you wind up too high to participate, there will be other opportunities to join in on the high times! Refer to their website for dates, times, and pricing.
Bud Drop at the Grand Nightclub
Party till you pop at the Bud Drop 420 event at the Grand Nightclub. This is a unique event where cannabis meets the nightlife scene, creating a switched-on party. The Grand Nightclub is luxurious and touts an upscale, posh atmosphere. The piece de resistance of the event is (of course) the bud drop, which will be held at the highly anticipated hour of 11:11 p.m. Party-goers will enjoy dancing, music, and a party they won't forget (no matter how much weed you have!)
420-Friendly Rental Stays Near San Francisco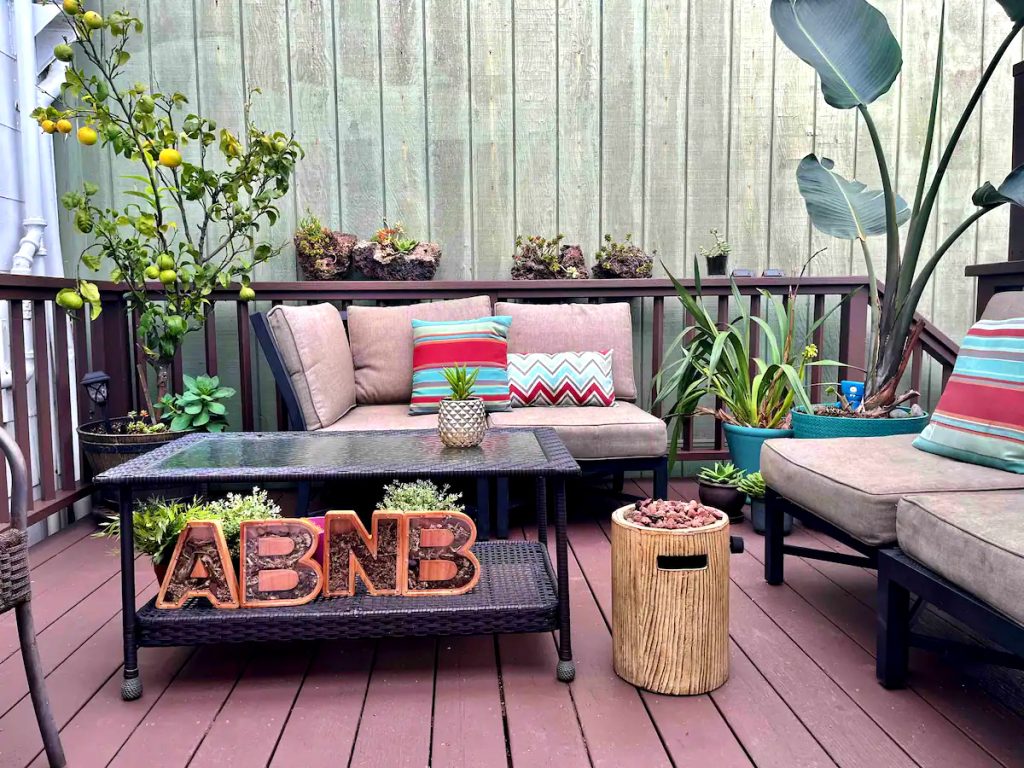 For out-of-towners or anyone wanting to have a little staycation, there are a variety of places you can stay at during the 4/20 observance.
Finding 420 friendly hotels in San Francisco presents more of a challenge, as laws around the plant flower are ever-changing and still controversial in many parts of the city. That being said, there is a home and private room rental platform designed to help weed advocates find 420-friendly rental, and our favorite is a bed and breakfast finder called the Bud and Breakfast.
Bud and Breakfast is the ideal way to discover a 420 friendly Airbnb in San Francisco, as they have tons of unique listings. Creatives and local artists such as B-Love have listed offerings within her 5 private bedroom household, including her 420-friendly guest house, If you don't mind sleeping on a couch, you can sofa surf at Fruitvale Station, an easy exit off of Bart when coming from San Francisco
Another option is a quaint bed and breakfast that lies in the heart of Noe Valley and the Mission–Noe's Nest Bed & Breakfast–has a total of 8 rooms with their own bathrooms, complete with a patio. If you want to create an unforgettable weekend outing with your entire friend group and experience 420 in San Francisco in full force, this option would suit your needs perfectly.
Dispensaries to Visit in San Francisco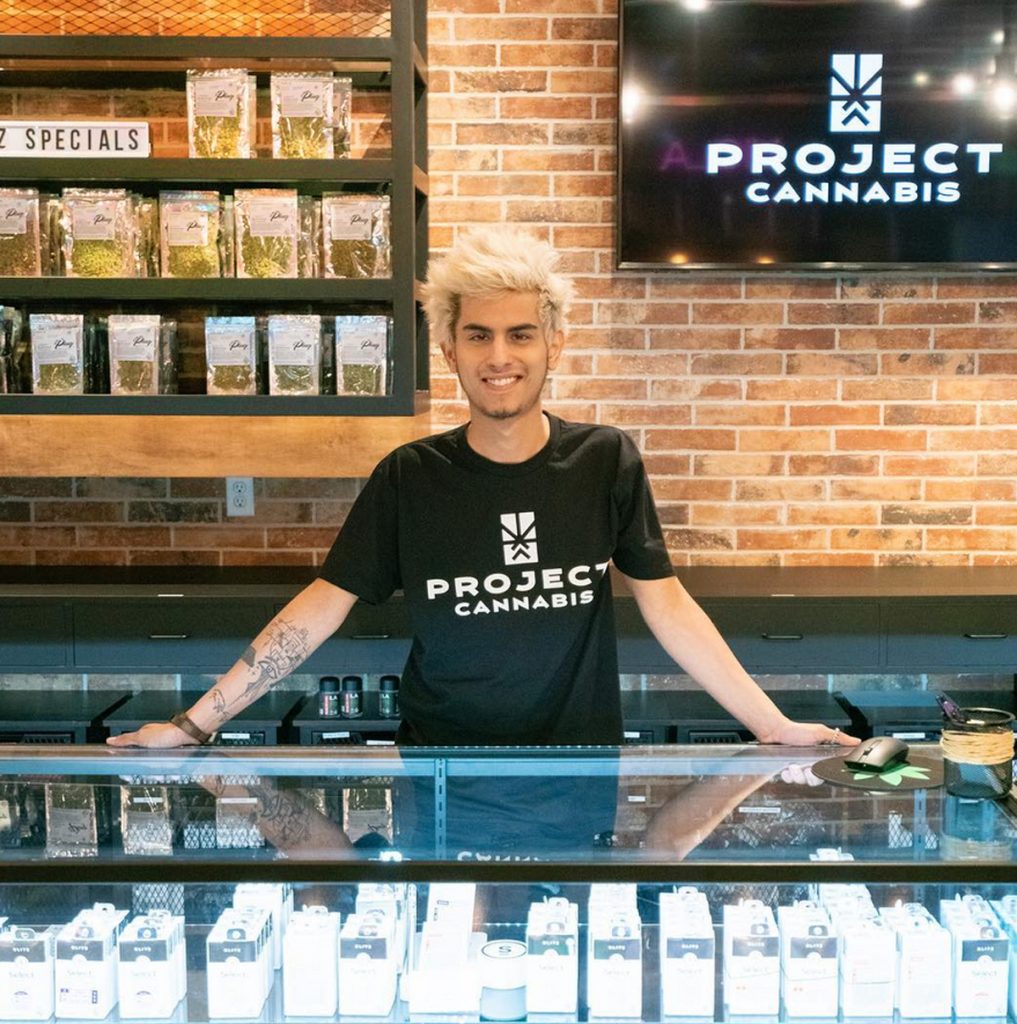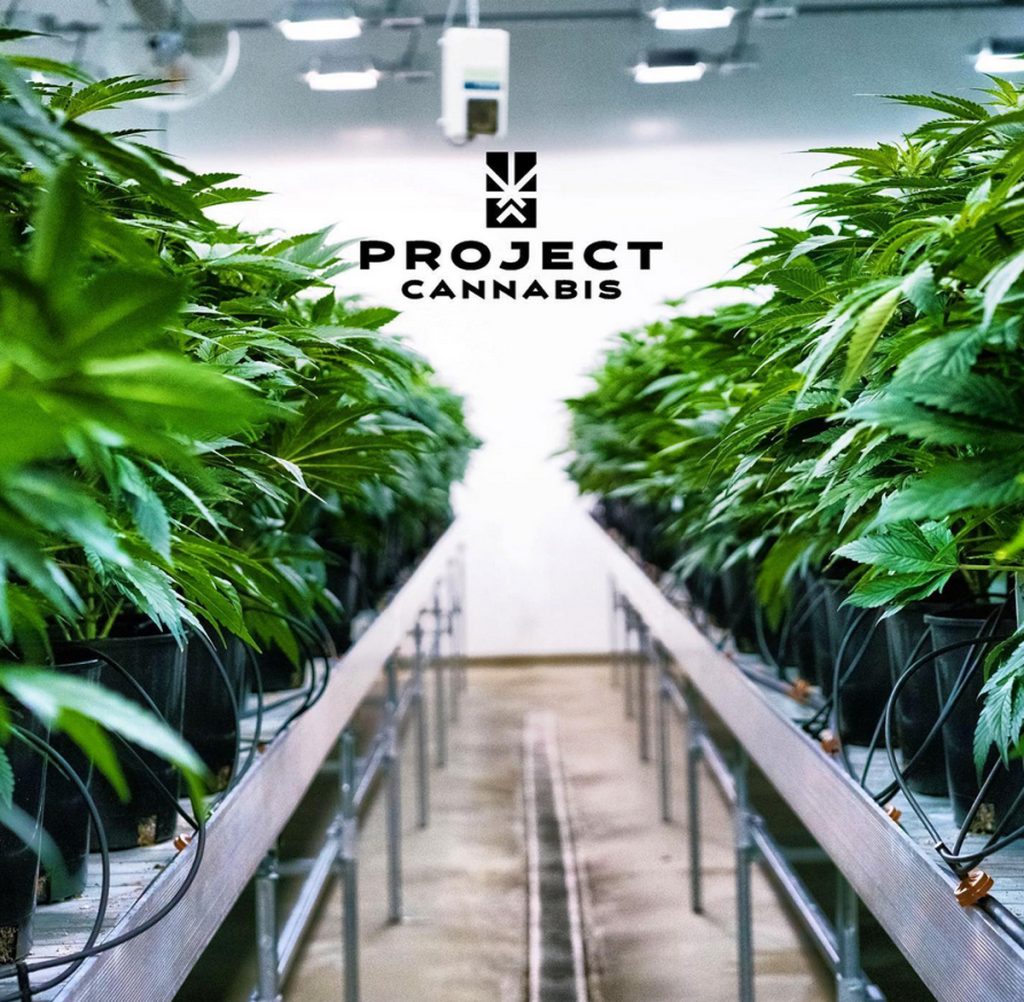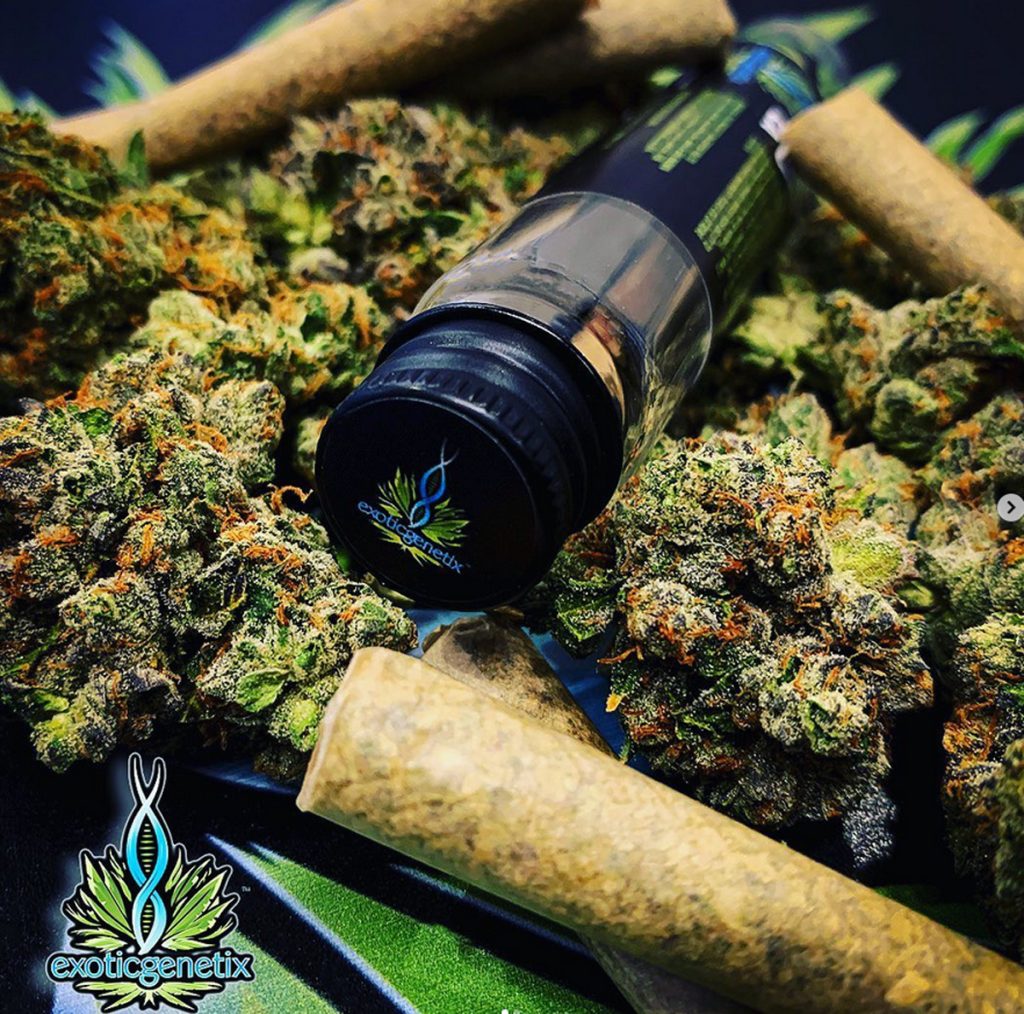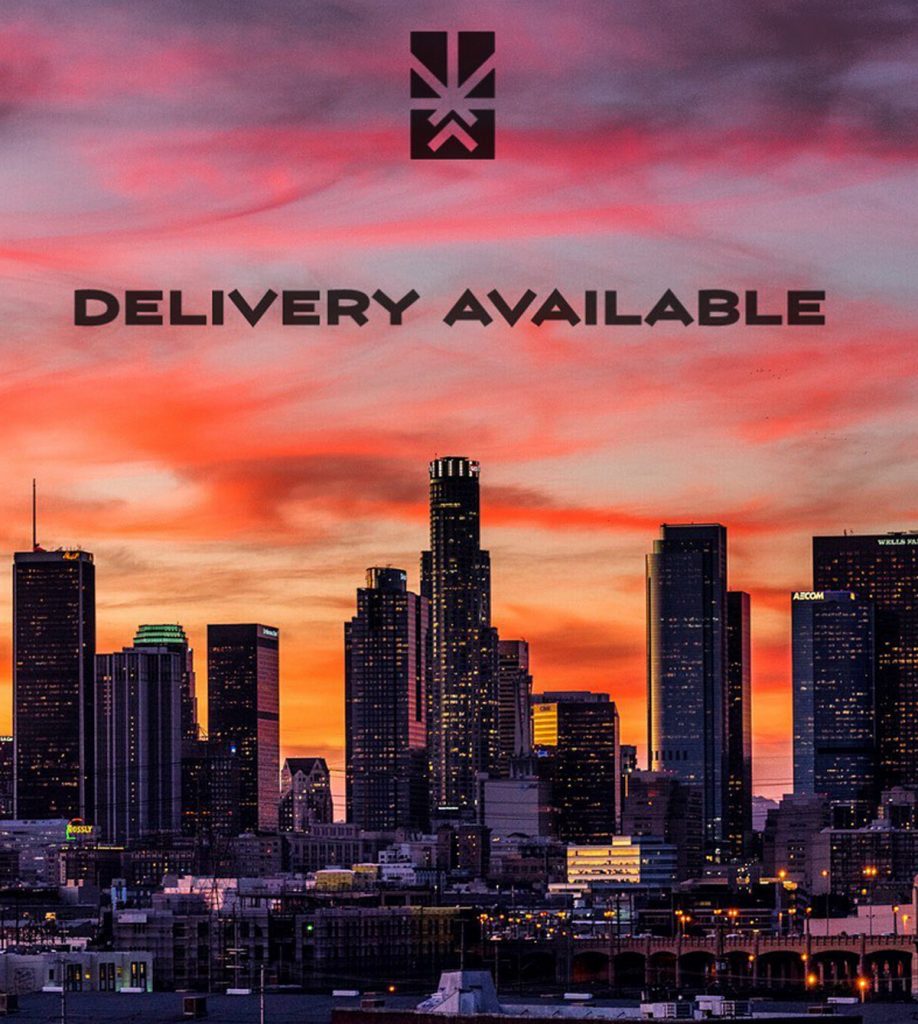 San Francisco is locked and loaded with dispensaries, which can be found in every corner of the city. You'll come across smoke lounges, weed boutiques, and cannabis retail joints that remind you of an adult candy store straight out of Charlie and the Chocolate Factory. Our most-loved dispensary in San Francisco, however, is Project Cannabis.
Project Cannabis has a vast selection of top-grade kush, edibles, drinkables, CBD, and other products at unbeatable prices. With their impressive selection, high quality, and affordable products – it's hard to pass up on Project Cannabis.
One step inside Project Cannabis, and you'll be greeted by our friendly and educated staff members, who can help guide you to the best products based on your particular needs and interests. Our sleek interior, well-stocked shelves, and top-grade product selection will have you questioning how and why you didn't hear of Project Cannabis sooner.
Address: 721 Bryant St., San Francisco, CA
Phone: (682) 333-6159
Hours: Mon – Sunday 8 a.m. – 9 p.m.
We understand that you might want to stock up on products for 420 in San Francisco at several dispensary destinations, so here is a complete dispensary guide in San Francisco for your viewing pleasure.
420-Friendly Food in San Francisco
In the mood for some cannabis-infused munchies? There are a few places that come to mind, but our favorite is Cannaisseur Series–a fine dining experience that melds the worlds of cannabis and fancy eats together into an unforgettable monthly event series. Get lost in the flavors and spices of 5-star cannabis-infused cuisine combos that will have you soaring through the clouds and giggling up a storm.
While 420 friendly restaurants in San Francisco are on the rise, due to permitting and licensing of marijuana resale as it pertains to food, it is a gradual pathway to success for cannabis eateries. Luckily, there are some 420 friendly dining experiences in San Francisco where you can sit and smoke while dining. If you're looking to take part in an experience like this, check out 420 food and beverage tours in San Francisco.
Final Thoughts on 420 in San Francisco
Whether you're in town for the holiday or San Francisco is home base, experiencing 420 in one of the historic landmarks where the Summer of Love all began is something you'll want to take part in during your lifetime. With this year's stacked lineup, why not hit an event this 420?
Because of this widespread holiday and the dangers of overconsuming, we just ask that you know your limits, consume responsibly, and be cautious when accepting marijuana from strangers! Everything in moderation.
Thank you for reading and happy smoking! We hope your 420 holiday soiree is one for the books!
About the author: Courtney Pester is a San Diego based San Francisco bred millennial with a passion for design and self-expression. She prides herself in her charcuterie board making skills and has a soft spot for animals. When she's not pumping out articles you can catch her playing tennis and enjoying the diversity of events and restaurants San Diego has to offer.