What To Do in San Francisco, CA: 25 Ways To Explore the City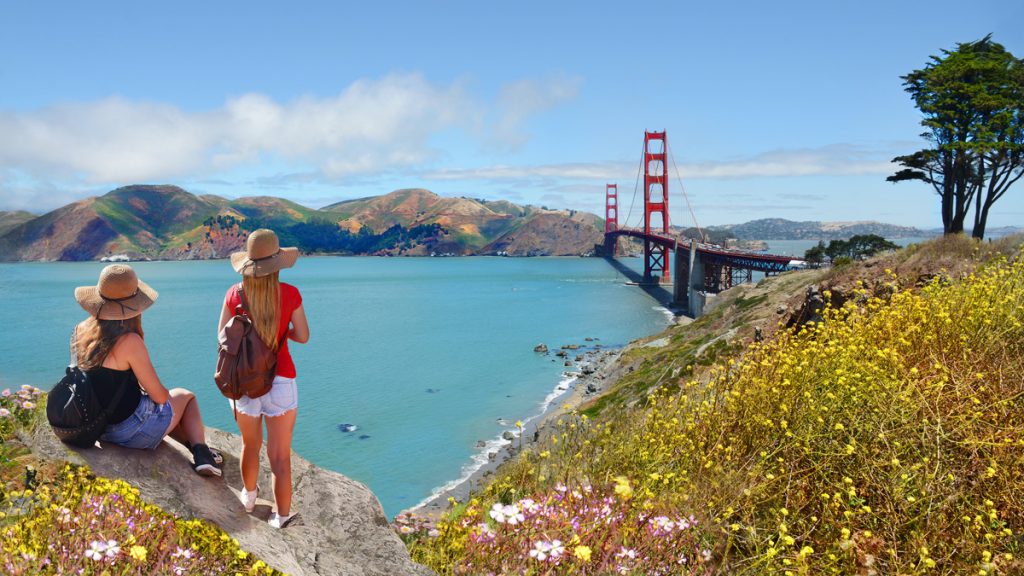 This post is part of our Best Dispensaries Around the Bay Area series, sponsored by Project Cannabis.
Whether you're getting back to the city by the bay, or you're a first-timer, there is no place like San Fran for technicolor experiences, cultural excitement, entertainment, fine dining – and so much more. But what if you're wondering what to do in San Francisco? No problem. We've handpicked the very best destinations in the city that you simply won't want to miss. We will guide you through 25 incredible ways to explore and experience the vibrant city.  From quintessential landmarks like the Golden Gate Bridge to hidden gems in diverse neighborhoods, get ready to immerse yourself in the rich culture, stunning views, and unique attractions that make San Francisco truly unforgettable.

What to Do in San Francisco With Kids
San Francisco offers a plethora of engaging and educational experiences for children. The city's various attractions stimulate young minds through interactive exhibits, while outdoor spaces provide ample opportunities for play and exploration. San Francisco can effectively turn family vacations into learning experiences wrapped in fun.  But don't take our word for it. Here are some top-notch ideas about what to do in San Francisco with kids.
San Francisco Zoo (Sloat Blvd & Upper Great Hwy)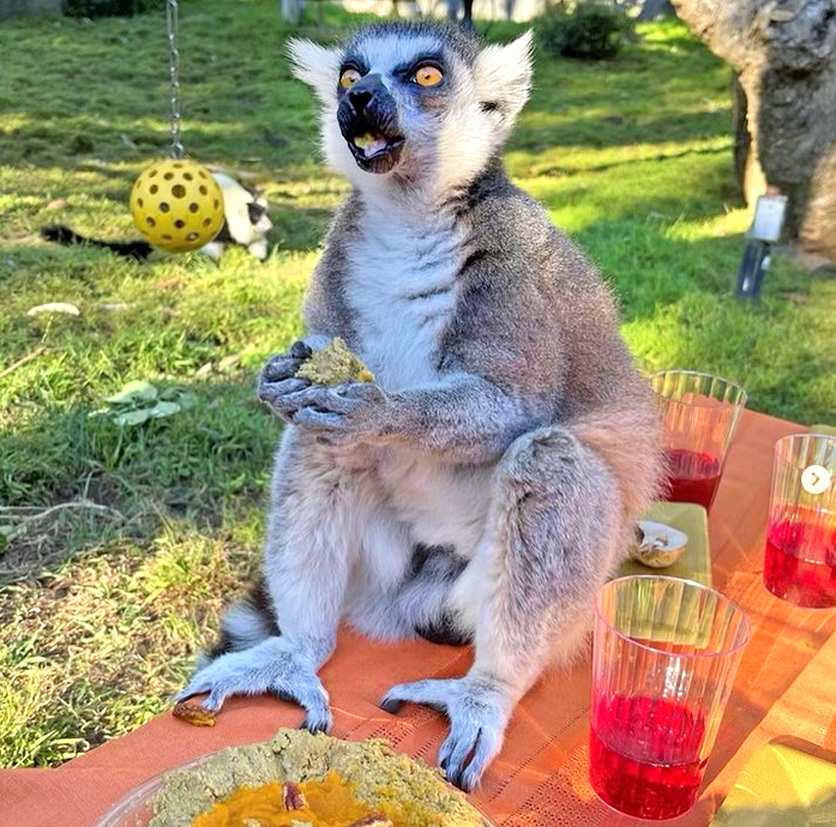 Embark on a wild adventure at the San Francisco Zoo. With over 1,000 animal species and engaging exhibits, including the African Savanna and Penguin Island, it's a perfect place for kids to connect with wildlife and learn about conservation.
Exploratorium (Pier 15, Embarcadero at Green St)
Spark your child's curiosity at the Exploratorium. This interactive science museum offers hands-on exhibits, experiments, and educational activities that ignite a love for learning in a fun and engaging way.
Children's Creativity Museum (221 4th St)
Foster your child's creativity at the Children's Creativity Museum. With interactive exhibits and art, music, and technology workshops, it encourages imagination and innovation, making it a fun and educational destination for young minds.
Aquarium of the Bay (Pier 39, The Embarcadero & Beach St)
Dive into the underwater world at the Aquarium of the Bay. Kids can marvel at marine life, including sharks, otters, and jellyfish, through immersive exhibits and touch pools, providing an engaging and educational aquatic experience.
Yerba Buena Gardens (750 Howard St)
Unwind and play at Yerba Buena Gardens, a vibrant urban park in downtown San Francisco. Featuring a children's play area, carousel, and ice-skating rink (seasonal), it offers a green oasis for kids to run, explore, and enjoy outdoor activities.
What to Do in San Francisco at Night
The nighttime vibe in San Francisco is eclectic and vibrant, and you'll never be short of ideas when it comes to what to do in San Francisco at night. The city presents various entertainment options catering to different tastes and preferences. From lively precincts brimming with nocturnal activities, to cultural venues that host a myriad of performances, San Francisco at night promises a memorable experience. And if you really want to immerse yourself in a dynamic, electric experience, stop by and see our pals at the San Francisco Cannabis Dispensary. You can get your favorite high-quality bud, edibles, and more – all to enhance your nighttime San Fran adventures. 
1015 Folsom (1015 Folsom St)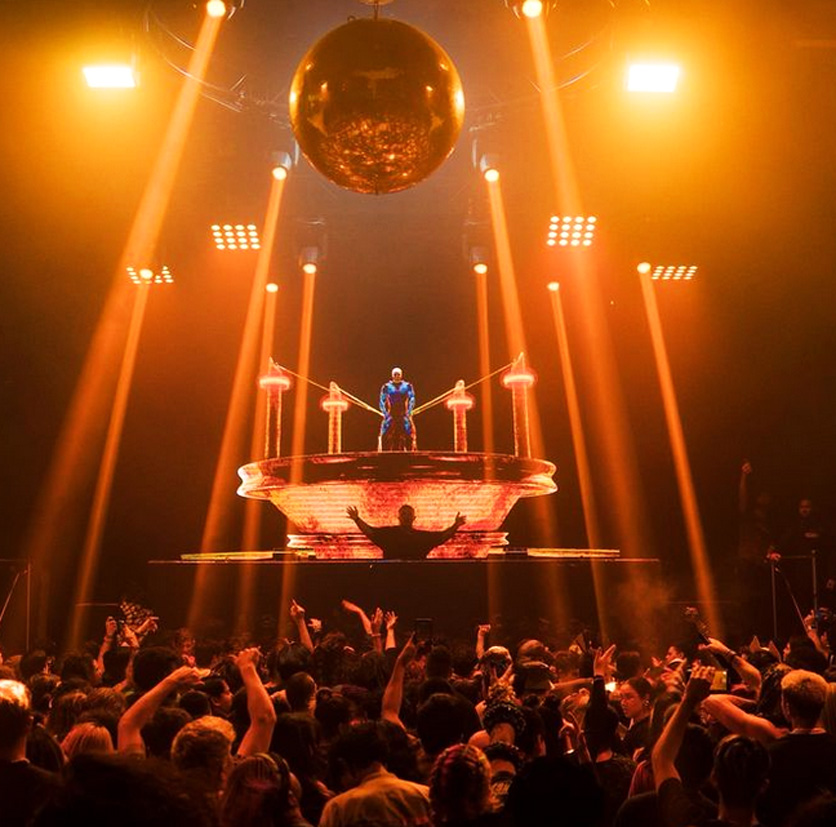 Experience an electrifying night of music and dancing at 1015 Folsom. This iconic nightclub hosts top DJs, live performances, and themed events, offering an unforgettable nightlife experience in a spacious venue with state-of-the-art sound and lighting.
Bourbon & Branch (501 Jones St)
Step into the speakeasy era at Bourbon & Branch. This hidden gem requires a reservation to access its intimate and sophisticated cocktail bar. Enjoy expertly crafted drinks and immerse yourself in the ambiance of a bygone era.
Temple Nightclub (540 Howard St)
Get ready to dance the night away at Temple Nightclub. Known for its high-energy atmosphere and top-tier DJs, Temple offers multiple rooms with different music genres, VIP areas, and stunning visuals, making it a prime destination for a memorable night out.
Monarch (101 6th St)
If you're wondering what to do in San Francisco, you won't be disappointed by the eclectic charm of Monarch, a multi-level venue featuring a bar, lounge, and dance floor. With its stylish decor, innovative cocktails, and diverse music selection, Monarch attracts a trendy crowd looking for a sophisticated and vibrant nightlife experience.
The View Lounge (Marriott Marquis, 780 Mission St)
Elevate your night with breathtaking panoramic views of San Francisco at The View Lounge. This opulent lounge can be found on the 39th floor of the Marriott Marquis. It features a sophisticated cocktail bar that offers a classy ambiance, signature drinks, and stunning city skyline vistas.

What to Do in San Francisco Union Square
Wondering what to do in San Francisco, Union Square? Wonder no longer. Union Square in San Francisco is a bustling hub that offers a blend of shopping, dining, and cultural experiences. Its unique location makes it a convenient starting point to explore nearby attractions. As a melting pot of activities, Union Square captures the essence of San Francisco's vibrant city life.
Cable Car Ride (Various locations)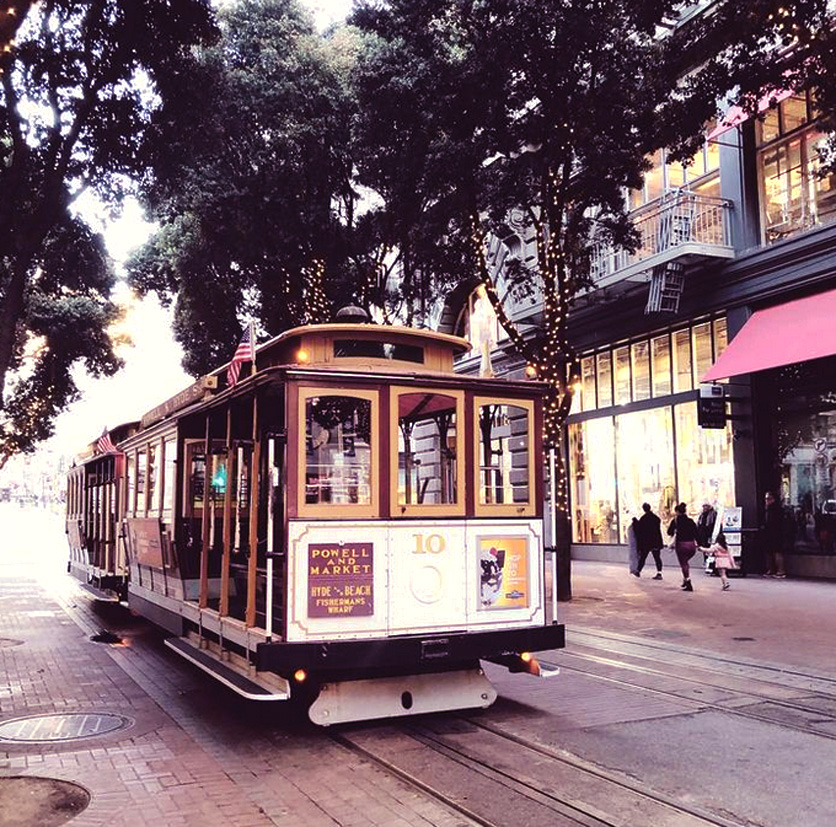 There's a reason cable cars rolling through the streets have become a trademark for San Fran. You can't visit the area until you experience the iconic San Francisco cable cars in Union Square. Capture the epitome of charm by catching a cable car ride and enjoy the historic allure of these moving landmarks as they navigate the city's hilly streets, offering scenic views and a nostalgic mode of transportation.
Westfield San Francisco Centre (865 Market St)
Shop til you drop at Westfield San Francisco Centre. This iconic shopping destination houses a wide array of stores, from high-end fashion brands to popular retailers, offering a fantastic retail experience right in the heart of Union Square.
Union Square Park (333 Post St)
Relax and people-watch in Union Square Park. This bustling urban park features beautiful gardens, public art installations, and a central plaza where you can unwind, have a picnic, or simply soak up the lively atmosphere of San Francisco.
Theatre District
Immerse yourself in the vibrant theater scene of Union Square. Catch a Broadway show, musical, or play at one of the many renowned theaters in the area, such as the Curran, Golden Gate, or Orpheum Theatre, for an unforgettable night of entertainment.
Union Square Shopping District (Geary St, Powell St, Post St, Stockton St)
Explore the lively Union Square Shopping District. This bustling neighborhood is filled with flagship stores, designer boutiques, art galleries, and trendy shops, making it a shopper's paradise with something for every style and taste.
What to Do on a Rainy Day in San Francisco
A city as cultured as San Fran never balks at inclement weather, and deciding what to do on a rainy day in San Francisco could result in magical, surprising outcomes. To explain, rainy days in San Francisco offer the perfect excuse to delve into the city's indoor attractions. These include a range of cultural venues, shopping centers, and culinary establishments. Even under the gray skies, San Francisco continues to offer a rich array of experiences that keep the city's charm alive.
San Francisco Museum of Modern Art (SFMOMA) (151 3rd St)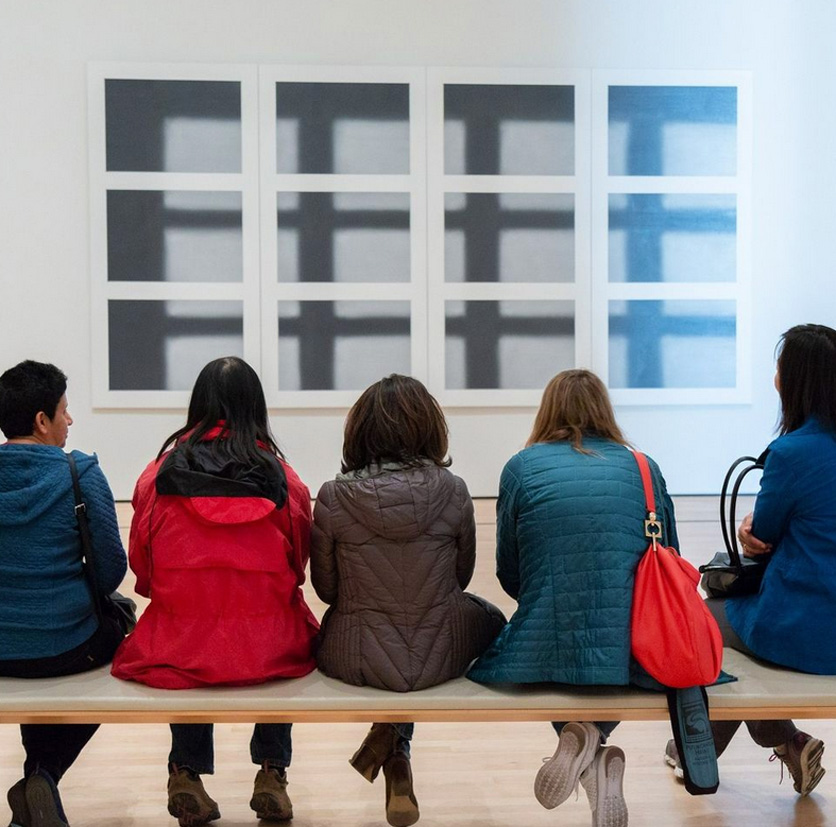 Seek refuge from the rain and immerse yourself in contemporary art at SFMOMA. Its vast collection of modern and contemporary artworks, interactive exhibits, and thought-provoking installations offers a captivating indoor experience for art enthusiasts.
California Academy of Sciences (55 Music Concourse Dr, Golden Gate Park)
Escape the rain by diving into a world of science and nature at the California Academy of Sciences. This unique museum combines an aquarium, planetarium, natural history museum, and rainforest exhibit under one roof, providing an educational and entertaining experience for all ages.
Asian Art Museum (200 Larkin St)
Explore the rich artistic heritage of Asia at the Asian Art Museum. With over 18,000 objects spanning 6,000 years of history, including stunning artworks and artifacts from various Asian cultures, it offers a fascinating glimpse into the diverse traditions and aesthetics of the continent.
Alamo Drafthouse Cinema (2550 Mission St)
Catch a movie and enjoy some comfort food at the Alamo Drafthouse Cinema. Known for its unique movie-watching experience, including a full-service bar and a menu featuring delicious meals and snacks, it's a perfect place to relax and enjoy a film while staying dry.
Ferry Building Marketplace (1 Ferry Building)
Indulge in a culinary adventure at the Ferry Building Marketplace. This vibrant food hall features a variety of gourmet shops, artisanal vendors, and restaurants, offering a diverse selection of local and international cuisines, making it a food lover's paradise on a rainy day.
What to Do in San Francisco Downtown
Sparkly lights, shiny people, scintillating views, and loads of excitement – if what to do in San Francisco, downtown is uppermost in your mind, then you will not be disappointed with these top picks we have for you. Downtown San Francisco is the city's heartbeat, offering a rich blend of historic charm and modern appeal. The area presents a variety of experiences ranging from cultural exploration to culinary adventures. It's a place where every street corner narrates a different story of the city's diverse character.
Embarcadero Waterfront (Embarcadero)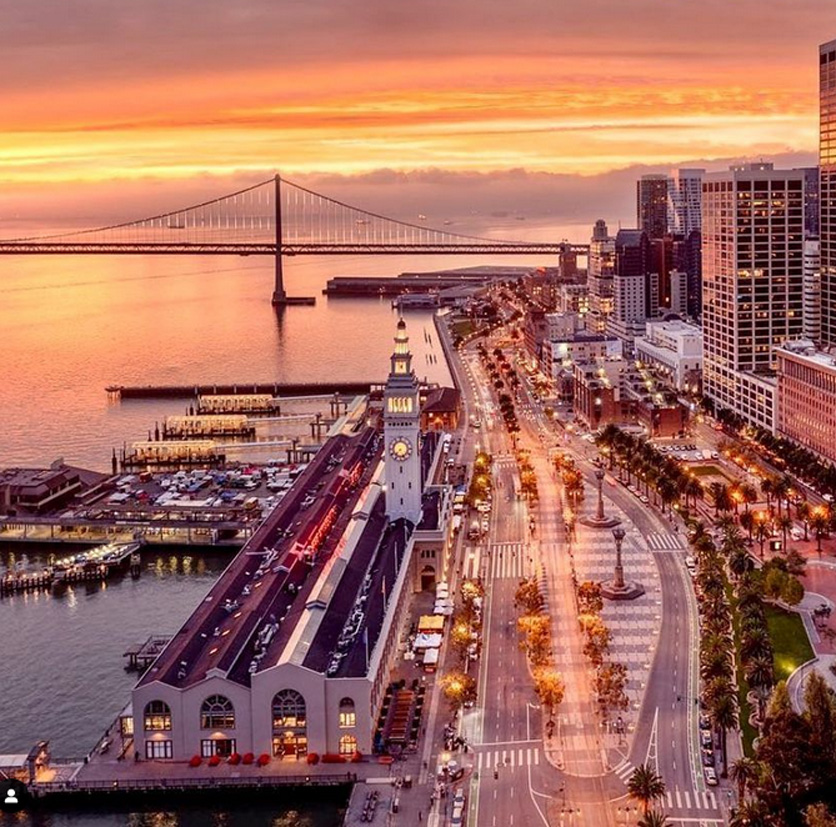 Take a leisurely stroll along the scenic Embarcadero waterfront. Enjoy breathtaking views of the Bay Bridge, visit the Exploratorium, or relax in the waterfront parks. It's a picturesque area perfect for enjoying a pleasant walk and soaking in the beauty of the city.
Chinatown (Stockton St)
Immerse yourself in the vibrant culture of San Francisco's Chinatown. Explore the bustling streets filled with shops, markets, and authentic restaurants. Discover hidden alleyways, visit historic temples, and savor delicious Chinese cuisine in this iconic neighborhood.
Alcatraz Island (Pier 33)
Take a ferry ride to Alcatraz Island and delve into the history of the infamous Alcatraz Federal Penitentiary. Explore the prison cells, learn about its notorious inmates, and enjoy stunning views of the city skyline from this unique island attraction.
North Beach (Broadway and Columbus Ave)
Experience the bohemian charm of North Beach, San Francisco's Italian neighborhood. Indulge in delicious Italian food, visit cozy cafes, and explore independent bookstores. Don't miss the iconic City Lights Bookstore, a literary haven that played a significant role in the Beat Generation.
The Castro District (Castro St and Market St)
Immerse yourself in the vibrant LGBTQ+ community of the Castro District. Explore the rainbow-colored streets, visit historic landmarks like the Castro Theatre, and enjoy a lively nightlife scene. This inclusive neighborhood celebrates diversity and is a symbol of LGBTQ+ rights and activism.
Conclusion
We hope we've exhausted the litany of experiences you can have when it comes to figuring out what to do in San Francisco.  Undoubtedly, the city by the bay offers a myriad of captivating experiences waiting to be discovered. Whether you're wandering through the vibrant neighborhoods, indulging in the diverse culinary scene, or immersing yourself in the rich cultural heritage, San Francisco never fails to enchant you. From iconic landmarks to hidden gems, this city embraces exploration at every corner. So, grab a map, lace up your shoes, and embark on an unforgettable journey through the heart and soul of San Francisco.