Complete Guide to Finding CBD in San Francisco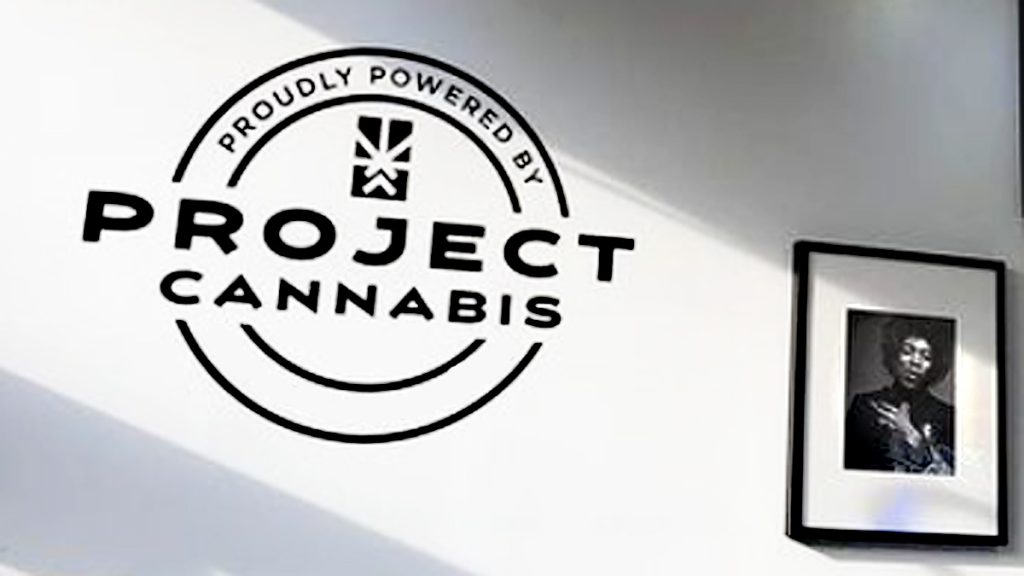 This post is part of our Best Dispensaries Around the Bay Area series, sponsored by Project Cannabis.
There is no denying that CBD in San Francisco is booming in recent years. With a projection of yielding $16 billion by 2025, CBD has understandably become a popular addition to dispensary shelves, fancy lattes, and health and wellness boutiques in select states. Thankfully, California residents–of age, of course–can access CBD without a problem.  CBD dispensaries in San Francisco can be found high and low, offering products that mitigate everything from physical pain to stress and anxiety.

Are you a CBD fanatic, or is the term CBD foreign to you? For the noobs out there who have never had the pleasure of trying Cannabidiol, it's essentially a sibling to THC, though it is more commonly accepted in society due to its subtler effects and diverse health benefits. Much like marijuana, there is still debate on how safe it is and whether it has psychoactive properties. One thing is for certain, CBD is being studied to help those in recovery, and it has unequivocally helped many people heal.
Where to Get the Best CBD in SF
With over 850 licensed dispensaries in the state of California, you can imagine how many happen to rest amongst the scenic rolling hills of San Francisco. CBD can be found in select dispensaries, but if the highest quality CBD is what you want, then look no further. We've compiled a list of 16 CBD dispensaries all over SF, so you can find what you're looking for no matter what location you reside in.
16 Best CBD Dispensaries in San Francisco
We don't want to be biased, but we are confident that the best CBD oil in San Francisco can be found at one place and one place only. That place is none other than the Project Cannabis in San Francisco, which we've added first up on the list. Nonetheless, here's our refined guide on where to find CBD in all shapes and forms in your beloved city.
Project Cannabis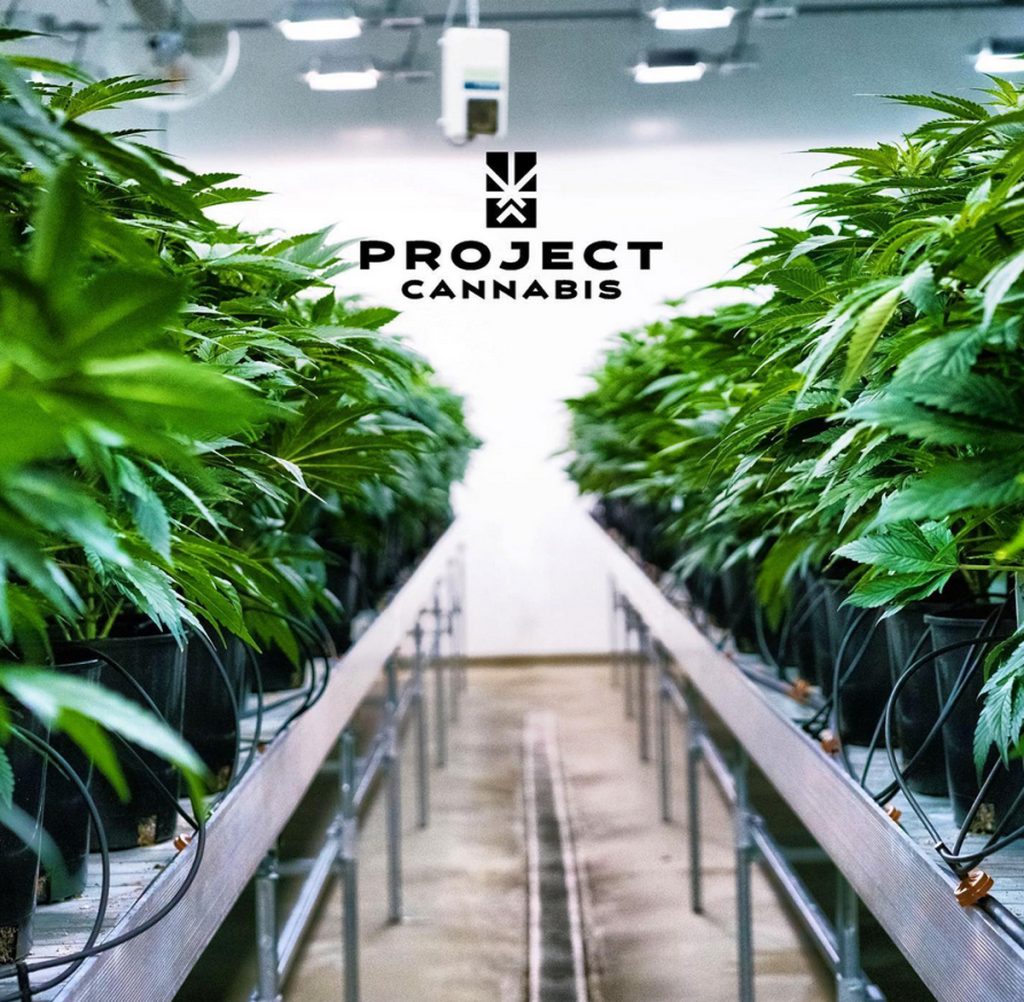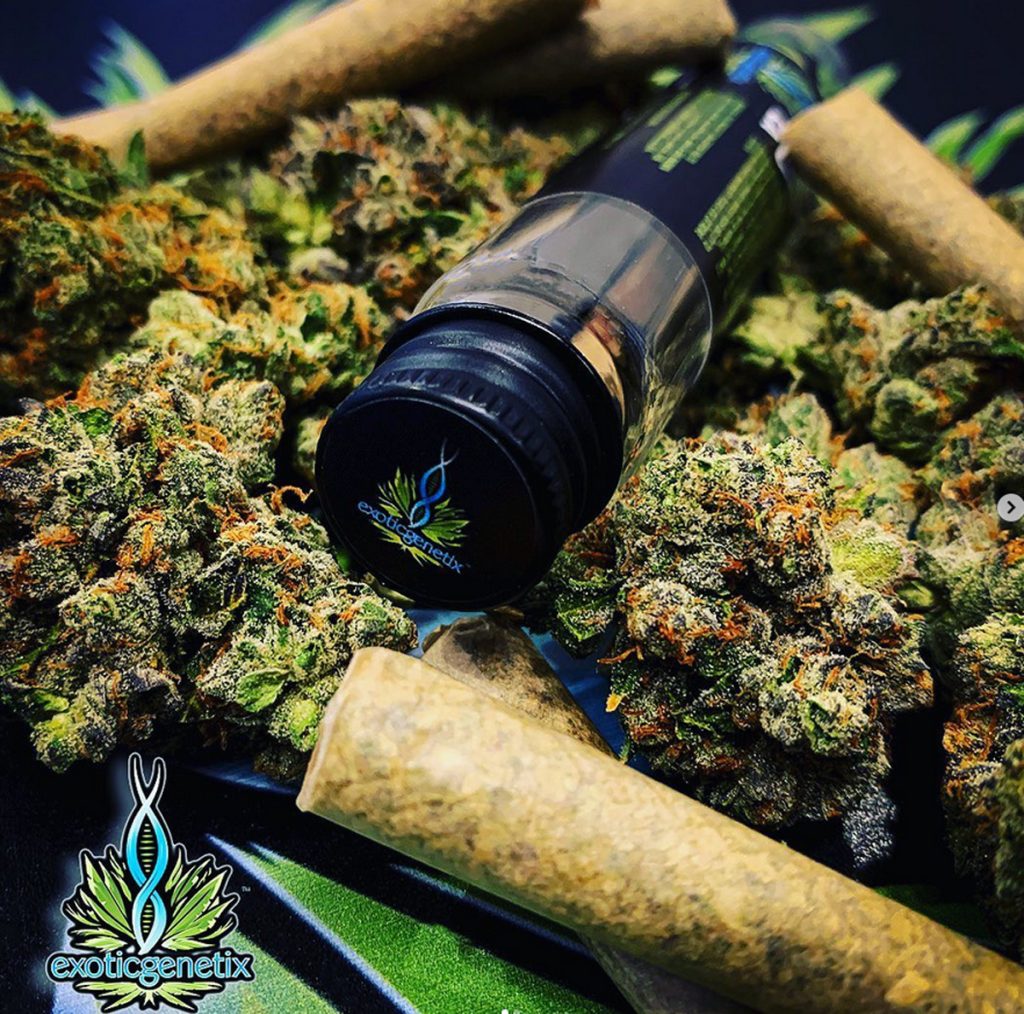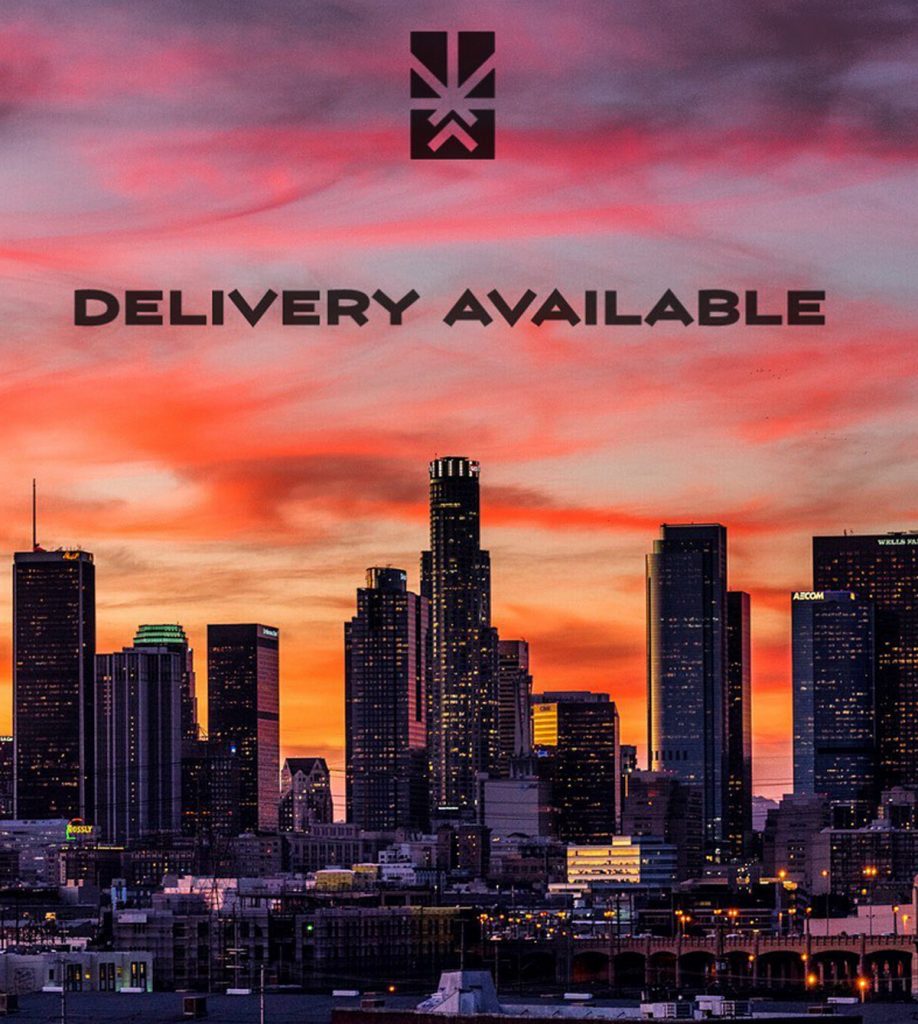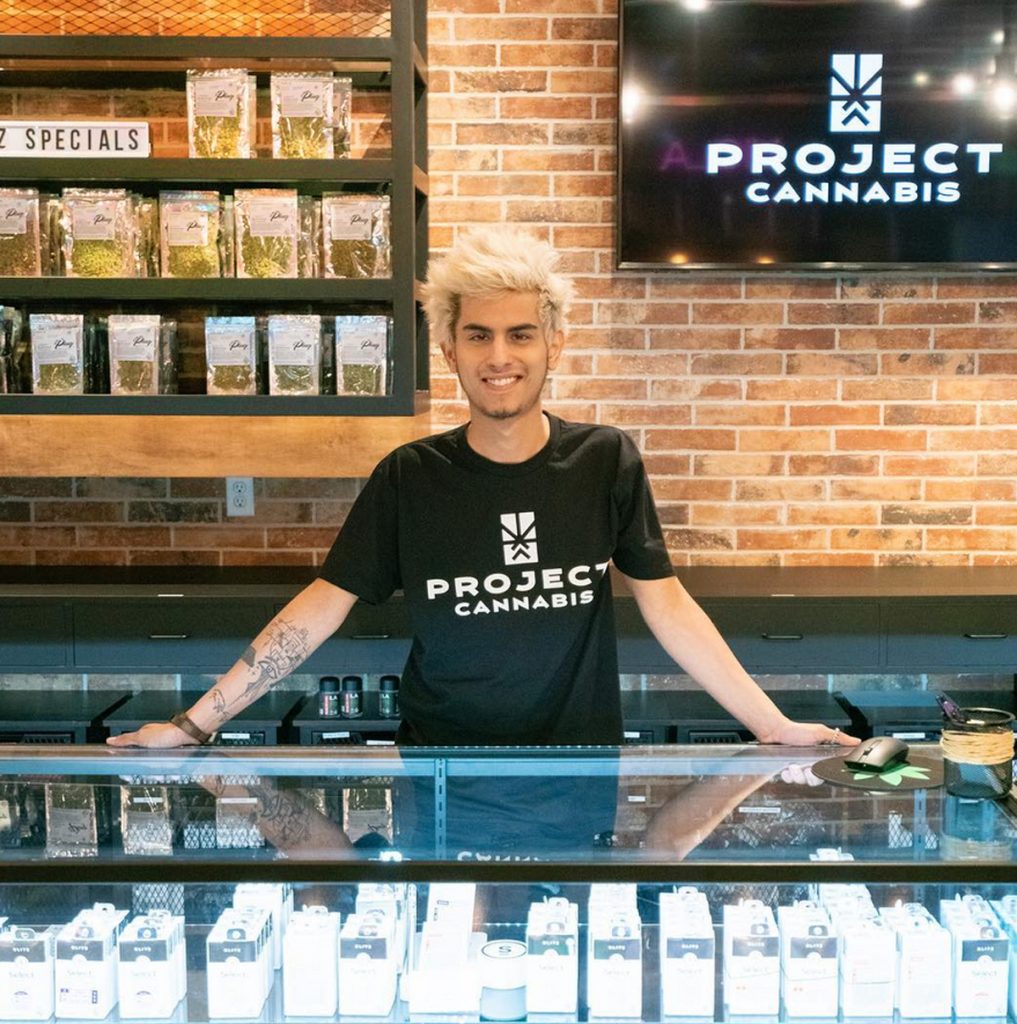 Looking for the highest grade CBD on the market? Project Cannabis no doubt has the best supply of CBD products. With a substantial indoor cultivation operation where they grow award-winning cannabis, Project Cannabis gives you front row access to high-grade kush you won't find just anywhere. Their modern, chic storefront is both inviting and ethereal, and you'll find unbeatable daily deals and BOGO offerings that will make you wonder why you ever shopped elsewhere. Project Cannabis is committed to providing their customers with the best savings by cutting out the middleman and manufacturing and selling their own supply.
Project Cannabis supports local musicians and is a big proponent for cultivating not just weed, but also community. CBD oil in San Francisco can be ambiguous in terms of ingredients and benefits, but at Project Cannabis, you know you're getting the most bang for your buck. Their SF location is in the heart of SOMA, just a few blocks away from the Oracle Park and Mission Creek Park. Why not grab some bud and go catch a Giants game or smoke a CBD spliff with a proper SF sandwich with a view of Mission Bay?
Address: 761 Bryant St, San Francisco, CA 94107
Phone: (628) 333-6159
Hours: Mon – Sun, 8 a.m. – 9 p.m.
Urbana
Urbana is a cute and cozy dispensary near El Rio in the Mission District on the outskirts of Bernal Heights, with easily accessible parking. Their welcoming staff is helpful in guiding you to the right products based on your specific needs, and they have a solid selection of cannabis and CBD products. Some customers claim that when purchasing online, they received old or incorrect products, so keep that in mind when making a purchase.
Address: 33 29th St., San Francisco, CA 94110
Phone: (415) 814-3519
Hours: Mon – Sun 10 a.m. – 9 p.m.
Sun Spot
The Sun Spot dispensary is a CBD shop that specializes in various cannabis products such as strictly CBD muscle rubs, full spectrum body oils, CBD cigars, calming tinctures, Eucalyptus CBD bath bombs, CBD-infused calming chapsticks, and beyond.
They even sell CBD products for your pet in the case your furry friend has anxiety, pain, or other health concerns. As of now, they only have 1 review on Yelp, which makes it difficult to get a gauge of customer satisfaction based on past customer experiences and ratings.
Address: 3186 21st St., San Francisco, CA 94110
Phone: (844) 786-2231
Hours: Tue – Sat 11 a.m. – 7 p.m.
Sun – Mon Closed
Barbary Coast
Whether you do an impromptu walk-in or order online for in-home delivery, you'll be greeted by courteous and professional staff when you choose to buy from Barbary Coast. They have a vast selection of quality cannabis products as well as CBD products like 30MG THC: 200MG CBD Sympa-Tea from Kikoko, Lavender Haze 1:1 Pod Cartridges from Pax, and 4:1 Cremedy FSO Extracts from Bird Valley. Grab a pack of CBD beverages for you and your friends and hit Dolores Park for an afternoon chill session with a scenic view of the city. Just be wary that they are somewhat lenient on when they open and close, so they might not always be around to provide service even during specified store hours.
Address: 952 Mission St., San Francisco, CA 94109
Phone: (415) 243-4400
Hours: Tue – Sun 8 a.m. – 9:45 p.m.
Bloom Room
Bloom Room has hybrids, sativa, and indica, in all shapes, sizes and forms. They are known for their unbeatable prices, and they have an entire webpage dedicated to their dope deals, which change regularly. Their CBD product supply is quality, but their supply is pretty limited in terms of CBD product types and brands. They mainly have edibles to select from, most of them from Kwik and Wyld, Releaf balm topical from Papa & Barkley, and a few tincture choices with varying ratios of CBD and THC or THCA. Despite having a small supply, the brands they carry are reliable and offer benefits such as sleep aid, muscle tension relief, and social ignition.
Address: 471 Jessie St., San Francisco, CA 94103
Phone: (415) 543-7666
Hours: Mon – Sun 11 a.m. – 8 p.m.
The Apothecarium
The Apothecarium is a dispensary you'll find in many states and several parts of California. They have location specific specials for CBD products, carrying brands like Dosist, Cosmic View, Chemistry, Glass House Farms, Atlas, and Valhalla. Whether you're looking for a tea to help you rest your head at night, a full-spectrum tincture to help relax and unwind, or a 40:1 CBD Vape Cartridge that captures the full array of cannabinoids, terpenes, and other bioactive compounds for a clear-mind and better focus, The Apothecarium has you covered. While their cannabis and CBD selection is vast, this Duboce Triangle location is known to charge a bit more than other dispensaries and tend to have longer than average lines.
Address: 2029 Market St., San Francisco, California 94114
Phone: (415) 500-2620
Hours: Mon – Sun 9 a.m. – 9:30 p.m.
Transcend-Canna Emporium
Transcend-Canna uses a conversion process from Hemp derived cannabinoids to extract Delta 8 THC, which is federally legal. They also offer CBN, which is a rarer and more novel cannabinoid similar to CBD. It is proven to have sedative effects, and when mixed with Delta-8, it can provide positive experiences as well as ease insomnia, chronic pain, and other physical and mental problems. They pride themselves on their gummies as they have maximum. They manufacture and extract their own product into CBN and Delta 8 gummies and vapes–which makes for a unique experience–however, if you are looking for other brands and products, you won't find it here.
Address: 1782 Union St., San Francisco, CA 94123
Phone: (415) 779-0938
Hours: Tue – Sat 12 a.m. – 7 p.m
Sun 1 p.m. – 5 p.m.
Mon Closed

BASA
North of the Panhandle, you'll find BASA–a beaming marijuana dispensary that is open late. Helpful budtenders are there to give you guidance on consumption methods, strains, terminology, and what type of high you should expect from particular products and brands. Bay Area Safe Alternative offers recreational and medical marijuana, and their stylish storefront is quite inviting to the newcomer and loyal customer alike. We recommend avoiding ordering online, as the estimated delivery times for online orders can be finicky.
Address: 1326 Grove St., San Francisco, CA 94117
Phone: (415) 409-1002
Hours: Mon – Fri 8:30 a.m. – 10 p.m.
Sat – Sun 9 a.m. – 10 p.m.
Purple Star MD
Purple Star MD just looks like your average convenience store, but they've got loads of first-rate cannabis and a fine assortment of CBD topicals from Mary's Medicinal and Papa & Barkley. Whether you're looking for tinctures to help you get a better night of sleep, or topicals to ease muscle tension or joint pain, Purple Star's products can deliver. If you don't care too much about engaging with staff and already know what you need, it might be worth checking out Purple Star MD.
Address: 2520 Mission St., San Francisco, CA 94110
Phone: (415) 550-1515
Hours: Mon – Sun 8 a.m. – 10 p.m.
Mission Cannabis Club
This dispensary comes complete with a top-floor smoke lounge, so you can sit, smoke and chill out directly after purchasing some fresh flowers or CBD. Mission Cannabis Club offers a rewards program where you can earn 5% cashback in Cannaca$h on every purchase. They also have budtender picks for you online, so you don't even need to speak with an employee to see what's hot. If you enjoy venturing out, they've got Passion Fruit Mango 1:1 CBD and THC Spritzers, and CBD Citrus mints. It is advised to come in to make purchases opposed to ordering online or via phone as preparation times might take longer than expected, according to clients.
Address: 2441 Mission St., San Francisco, CA 94110
Phone: (415) 970-9333
Hours: Mon – Sun 9 a.m. – 9 p.m.
The Green Cross
This licensed dispensary has a look and feel that resembles a gaming center; colorful funky lights and large flat screens with dark painted walls give the interior of The Green Cross a sort of underground vibe. Incredimeds, High Gorgeous, and Care by Design are just a few of the reputable name brands that are on display at The Green Cross, so you've got options on cartridges, topicals, edibles, extracts, and capsules. Clients note that you should do your own research when searching for the right CBD products for you, as staff recommendations might be misleading at times.
Address: 4218 Mission St., San Francisco, CA 94112
Phone: (415) 648-4420
Hours: Mon – Sat 9 a.m. – 8 p.m.
Sun 9 a.m. – 5 p.m.
Pure 710 SF
Pure 710 offers some dope daily deals like Munchie Monday where you can get 15% off of select edibles, or R & D Wednesday where you can get 15% off of select pre-rolls and dabbing supplies. Who doesn't love a good THC and CBD body oil combo or some eye brightening cream that will give you a nice buzz and moisturize your skin simultaneously? If brands like Green Bee Botanical or Kiva bring music to your ears, and if you love chocolate covered THC and CBD espresso beans, Pure 710 might suit your fancy. Make sure to read expiration dates, though, because a few clients have noted that they can be a bit off!
Address: 49 Kearny St., San Francisco, CA 94108
Phone: (415) 654-5275
Hours: Mon – Fri, 11 a.m. – 6:30 p.m.
Sat – Sun Closed
Posh Green Collective
All aboard the train for premium products from the first Equity Retail Cannabis Dispensary in SF that is also independently owned by a woman of color. Posh Green is a big believer in supporting local suppliers, and they offer specials daily with 10% off on everything from tinctures to beverages to sauces and concentrates. At Posh Green, grab some wine and rose if you want to keep the buzz going and get a little cross-faded in one of San Francisco's many historic and picturesque parks. If you're heading to their dispensary by car, just be sure to leave a bit more in advance than you would expect, as parking in the area can be a bit tricky.
Address: 828 Innes Ave., #110, San Francisco, CA 94124
Phone: (415) 499-2328
Hours: Mon – Fri, 11 a.m. – 8 p.m.
Sat – 10 a.m. – 8 p.m.
Sun – Closed
Mission Organic Center
Mission Organic Center showcases a wide array of organic cannabis derivatives and a loyalty program where you can earn 1 point for every dollar spent and redeem some pretty nifty weed rewards. They supply swag brands like Arnie's THC infused Apple Juice and Keef Fruit Punch Mocktail. Be cautious when ordering for delivery–as with many other dispensary services, Mission Organic Center's delivery times tend to be extremely long.
Address: 5258 Mission St., San Francisco, CA 94112
Phone: (415) 825-0924
Hours: Mon – Sun, 8 a.m. – 10 p.m.
The Higher Consciousness
As an eco-focused, environmentally conscious cannabis brand, THC utilizes renewable resources such as hemp and sugarcane to produce sustainable packaging for their products. We love a brand that supports mindfulness and saving our planet! What makes The Higher Consciousness unique is their boutique retail store. They sell apparel and accessories, CBD and brain food, plants, and other nifty gadgets for your home, body, and mind. The only downside of THC is that they currently lack online reviews, so understanding how clients feel about their establishment is a challenge.
Address: 1597 Haight St., San Francisco, CA 94117
Phone: (415) 625-3551
Hours: Mon – Sun, 11 a.m. – 7 p.m.
The Green Door
Whether you're in the mood for Snozzberry Spliffin's vapes, La Familia's Abuelita Hot Chocolate Hyrbid Cookies, or Designer Weed's Horchata Blitz Bombs, The Green Door has several avenues to help you catch a nice hazy high. Float on the clouds and reduce stress and anxiety with their Tranquility THC & CBD 1:1:1 Gummies from Kanha, or take a load off of your day with Vital Groen's Mendo Massive Hash Infused THC & CBD pre-rolls. While they do provide some top-notch brands and products, The Green Door is pretty limited on their selection. If you are looking for an expansive supply list of CBD in San Francisco, check elsewhere.
Address: 843 Howard St, San Francisco, CA 94103
Phone: (415) 541-9590
Hours: Mon – Sun, 10 a.m. – 8 p.m.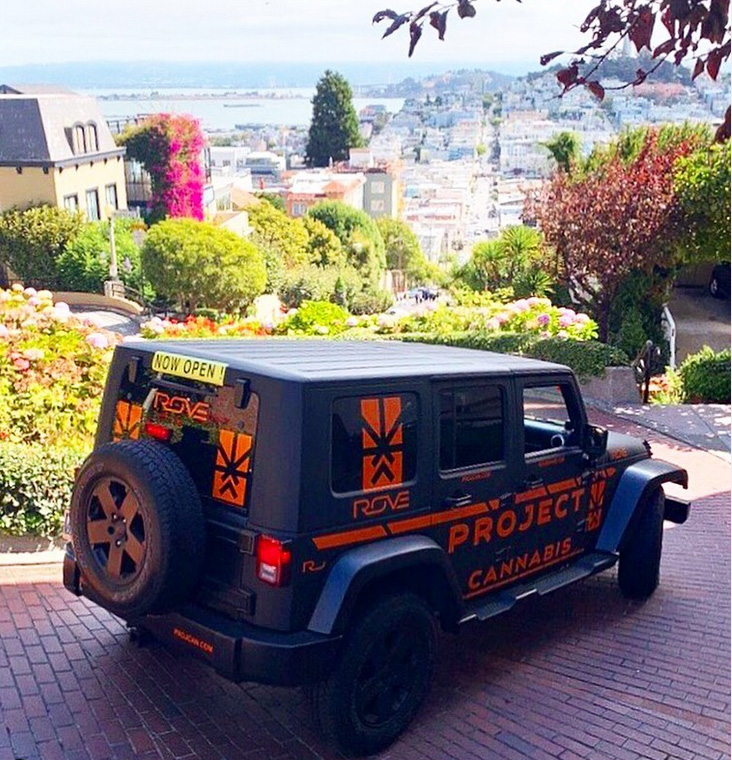 Frequently Asked Questions About CBD in San Francisco
Is CBD Legal in San Francisco?
Similar to Marijuana, CBD is legal in San Francisco, but there are restrictions on how much you can possess, purchase, and use. While CBD is decriminalized, the legal limit for possessing any marijuana product is 1 ounce or 28.5 grams or 8 grams of concentrate. 

Hemp CBD, however, is not considered a chemical in schedule I or schedule II. THC, on the other hand, is considered a chemical and has additional regulations. If you're curious to know more about laws around THC use, check out our other article "Is weed legal in San Francisco." When purchasing, using, or holding THC or CBD in SF, just be cautious, know the rules, and know your limits.
Does CVS sell CBD in CA?
In recent years, CVS has started selling real CBD-infused products in select states. These CBD goodies can be found in eight states to be exact–including California–but the quality of the product varies by brand. CVS has hemp sourced CBD that offers nutrients and health benefits, but they will not be as top-notch as those found inside a CBD specific dispensary.

When searching for CBD oil in San Francisco, your best bet for finding effective hemp products is to stick with the goods found at CBD dispensaries in San Francisco, opposed to drug stores and retail shops. That way, you'll avoid any discrepancies or let-downs and get your money's worth of product.
Do I Need To Buy A Card To Buy CBD in California?
No, you do not need a medical card to purchase CBD in California, nor do you need a doctor's recommendation. In fact, CBD can be found over the counter and in many retail stores in the form of topicals, creams, lotions, and tinctures. In recent years, CBD has merged with the food and beverage, and is frequently offered in coffee shops as an add-on to fancy lattes or edibles. When purchasing these, you likely will not get carded, but be aware that many of these establishments don't list how the CBD is sourced and for that reason it is a gamble whether said CBD has any real health benefits at all.

Technically, you do have to be over 21 to purchase it in some states, however in California you simply need to be 18 to purchase it from a registered dispensary. If you are under the age of 18 and see CBD products on the shelves in a retail shop, and are not asked to provide a form of I.D., assume that the product is not the real stuff, but simply made of hemp, which does not offer the same benefits that CBD does.
Is CBD Sold At Walmart?
Many hemp products line the shelves of Walmart, which are on proud display for shoppers of all ages. Don't be fooled by the label, though, because the hemp products at Walmart are made from cold-pressed hemp seeds, which contain zero percent CBD. 

These hemp products are nutrient-dense and good for your health, but they do not contain any CBD, and thus you should not expect to feel the effects and benefits of CBD when consuming or applying hemp products bought at Walmart.
 
If you want to know where to buy CBD oil in San Francisco, avoid the Walmart's and CVS's of the world and stick with a reputable dispensary like Project Cannabis.
Can You Buy CBD Oil Over The Counter in California?
Yes and no. Finding CBD oil in San Francisco is easier than you might think, but it doesn't mean you should trust every place that sells it. You might see the term "full-spectrum" on CBD labels found in ma and pop shops or DSW shoes, which is an ambiguous term that doesn't indicate the true ingredients inside the CBD product. Certain establishments will claim CBD to be in their products, but it may be unclear where they are sourcing their product from, and thus you can never be too sure.

When it comes to buying CBD oil and other CBD products over the counter, it is best to do research on the brand before making a purchase. Ingredients may be vague or confusing, and product classifications might be misleading. Why risk it for the biscuit when you've got a fine selection of down-to-earth dispensaries to choose from?
Do I Have to Pay Sales Tax on CBD Purchases in San Francisco?
Yes and no. If you have a valid, state-issued MMJ card, you are exempt from paying state taxes on cannabis products in San Francisco. If you do not have a medical marijuana card, you can expect to pay sales tax on CBD purchases. In either case, you may be paying additional taxes on CBD products. Learn more about cannabis taxes and how much weed taxes are in San Francisco here.
The Last Word on Finding CBD in San Francisco
Now that you have an appropriate insight on where to score the finest CBD in San Francisco, it's time to go get the goods! If you're looking for quality CBD and want some budtenders to share their expert knowledge on which CBD-infused products will be up your alley, run–don't walk–to Project Cannabis!
About the author: Courtney Pester is a San Diego based San Francisco bred millennial with a passion for design and self-expression.  She prides herself in her charcuterie board making skills and has a soft spot for animals. When she's not pumping out articles, you can catch her playing tennis and enjoying the diversity of events and restaurants San Diego has to offer.