Reasons to Use CVS Pharmacy During the COVID-19 Pandemic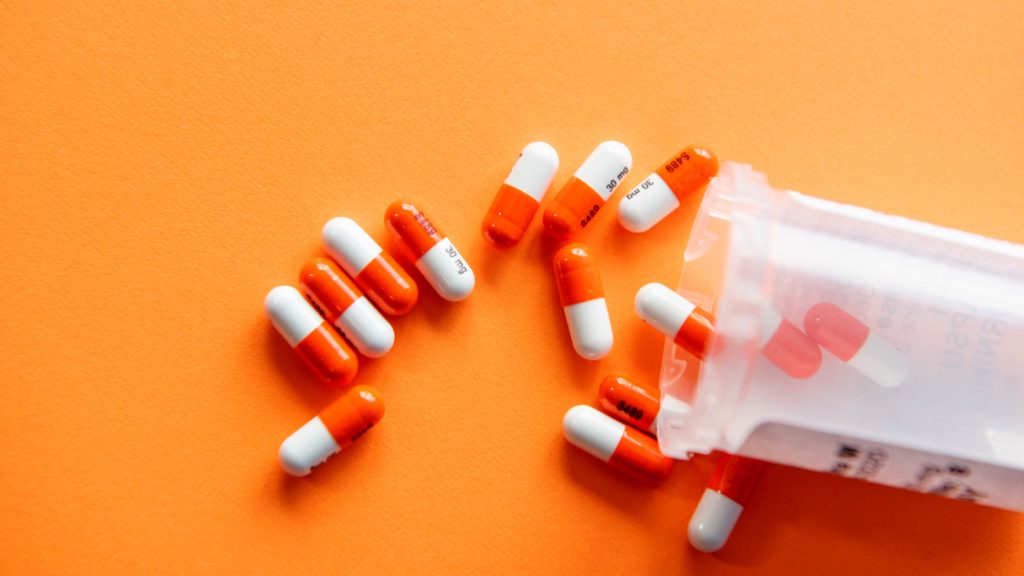 The Coronavirus has drastically changed not only the world, but also the way people interact in it. For instance, it has become difficult to travel without experiencing concerns for your health, different markets are currently rising and falling, and people are struggling to find reliable and worthwhile work.
Despite all this, though, one of the biggest changes is the hypersensitivity to sickness. A common sniffle or cough – which before might just be a hallmark of allergies or a mild cold – now can be perceived as early signs of COVID-19. However, one thing that hasn't changed is the ability of the CVS Pharmacy in San Diego and other pharmacies to provide help during these times.
CVS Pharmacy Services in San Diego
Not all changes brought on by the pandemic have been bad. Pharmacies across the world continue to meet the needs of customers, with none better than the pharmacies here in San Diego.
Fortunately, cases of COVID-19 in San Diego have been declining steadily, save for a small spike caused by the Omnicron variant. As such, pharmacies like CVS and some of the best San Diego hospitals continue to play a steady role in people's health.
Does CVS Offer Curbside Pick-Up in San Diego?
Many of the CVS Pharmacies in San Diego do offer curbside pick-up for over-the-counter items, as well as prescriptions. Curbside pickup is a reliable way to make sure that you get the medicine you need, at your convenience, with as little risk of disease exposure as possible. Conversely, it also makes sure that you keep other people safe when you are feeling under the weather.
If you feel sick, having put medicine in your backseat or trunk is a lot safer than handing items to a cashier, using the cardholder to check out, or bumping into others at the store. Curbside pick-up is a good way to care for others and yourself in either situation.
Why Use CVS Minute Clinic in San Diego
A side effect of COVID-19 is the difficulty of being able to see a health professional of any type. That being said, Minute Clinics allow you to have a virtual call any time of the day to discuss your health concerns. Now, while these professionals cannot diagnose you with COVID, they can help alleviate or pin down symptoms and recommend the next steps.
If it is COVID, they could recommend the closest Rapid COVID testing in San Diego for you, or where you could get at-home tests (maybe with curbside pick-up?). Also, because of the ease of set-up, these virtual visits allow you to protect yourself and others.
If you are concerned you may have COVID, meeting someone virtually to discuss it is more helpful than introducing it into an office of healthcare workers. In short, a Minute Clinic can help give you the next steps in dealing with an illness and streamline the path to your recovery.
What Vaccines Can You Get at CVS in San Diego?
Many people looking to get a vaccine at a CVS Pharmacy in San Diego will likely be looking for a COVID-19 vaccine or booster. This is a good place to start, but it is important to realize that CVS can vaccinate you against other diseases as well.
Whether it is polio, HPV, Hepatitis A or B, or even measles, mumps, and rubella, CVS has vaccines for them all. With the world's focus on COVID, you might be neglecting other ways you can protect your health. After all, COVID-19 isn't the only disease out there.
What Medications are Available at CVS Pharmacies in San Diego?
CVS pharmacies boast a wide assortment of medications and technicians who can tell you how to best use them. Whether your questions are regarding what dosage of Tylenol to use, how much tramadol can I take, or what medicines can best alleviate the side effects of COVID-19, their pharmacy techs can answer your questions for you.
CVS also carries medicine that can soothe throats, cure foot fungus, and much more. However, the more specific your need, the more likely it is that the pharmacy will need to order in your prescription for you, but they can get nearly any medicine you need.
Can You Get COVID-19 Testing at CVS in San Diego?
CVS covid testing in San Diego can have a few different forms depending on where you are located. The locations will offer a variety of rapid tests, MCR or lab tests, or rapid result antigen testing. Each location should say, on the CVS website, what tests are being offered and what dates and times you can schedule a test.
COVID testing in San Diego shouldn't be very difficult, since more locations mean more availability. Whether you are insured or not, the costs for a test should be free. The only reason you would have to pay is if you are uninsured and do not wish to submit your SSN or Driver's License to make a claim. In that rare scenario, a test could run you as much as $139.
What Questions to Ask the CVS Pharmacist?
Many people come to the pharmacy at the recommendation of their doctor, but it is important to remember that the CVS Pharmacists are licensed practitioners, as well. Their experience, therefore, is mainly in the field of prescription medicine.
As such, you should ask them a few common questions whenever getting medicine, even if you have asked your primary physician. Consider asking about any side effects of the medicine you are taking, how often you should take a medicine, and if you need to take it at a specific time every day.
Before you pay, consider asking if there is a generic version of any medicine you have been prescribed, and if that generic version is just as effective and safe as the name-brand version. Most important of all, find out how much your insurance covers the medication, and if there is some way to order the dosage that will cost you less out of pocket.
Now, more than ever, it is important to be vigilant regarding our personal health. The more we are aware of and can take charge of our health, the more we can look out for our communities. But it is important to know that we don't have to fight these battles alone – and that there are experienced and knowledgeable individuals who can help us stay healthy – just around the corner.
About the author: As a self-avowed reading buff, Daniel Wood can often be found with a book or two in his hand. When he isn't spending time with his wife or exploring new restaurants in his community, he also enjoys working on his fiction novels or trying out recipes in the kitchen. If you wish to connect with him, you can find him on LinkedIn.