Looking for Dispensaries Near Chase Center, CA? Here's Our List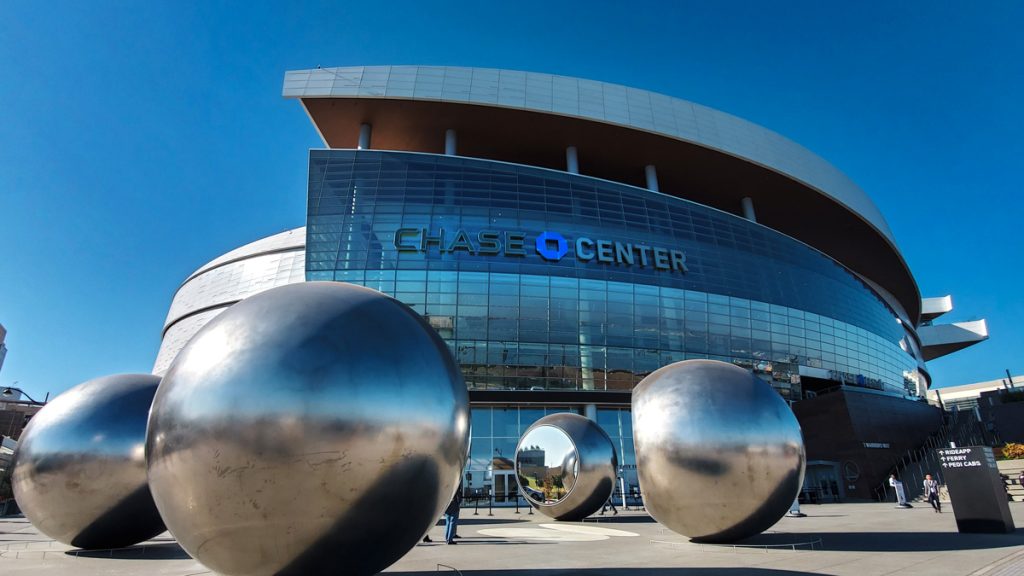 San Francisco has been leading movements in the social acceptance of drugs since the Summer of Love days back in 1967. San Francisco weed enthusiasts saw the light of day in November 2016 when Prop 64–the Adult Use of Marijuana Act–made weed legal for recreational use. Since then, the cannabis space has been a budding industry (no pun intended).
If you happen to find yourself by the Chase Center in SF and are hoping to score some first-rate THC or CBD in the form of flower, edibles, oils, tinctures, lotions, and even bath soaks–this article is for you. Each brick and mortar dispensary near Chase Center that we've listed below has its own quirks and charms, and you'll enjoy the diversity of their ambiance as well as what they have to offer.
The 8 Best Dispensaries Near Chase Center
Our hot list of the best weed shops near Chase Center is an inside scoop into the most elite yet affordable dispensaries in the area. We also did our due diligence and crafted a complete San Francisco Dispensary Guide, so you can tour the city and pop in for a re-up on weed no matter where you wind up!
Project Cannabis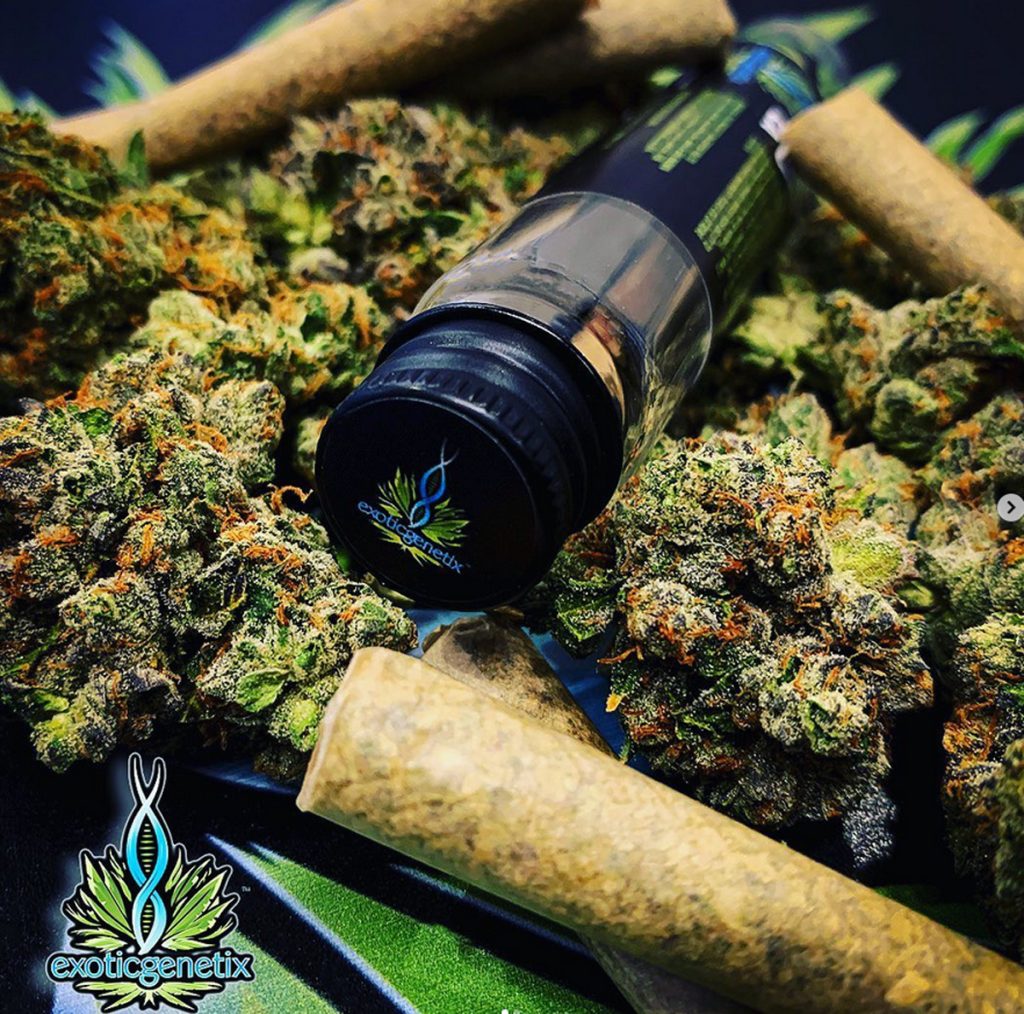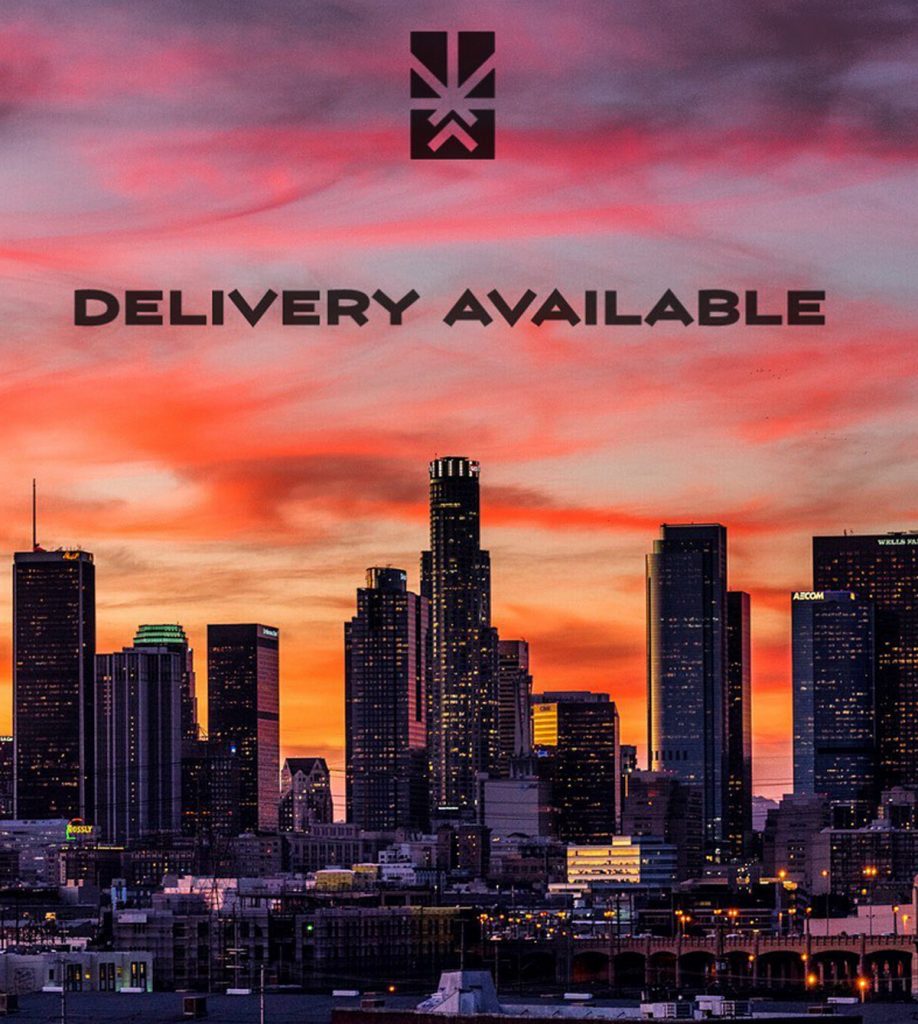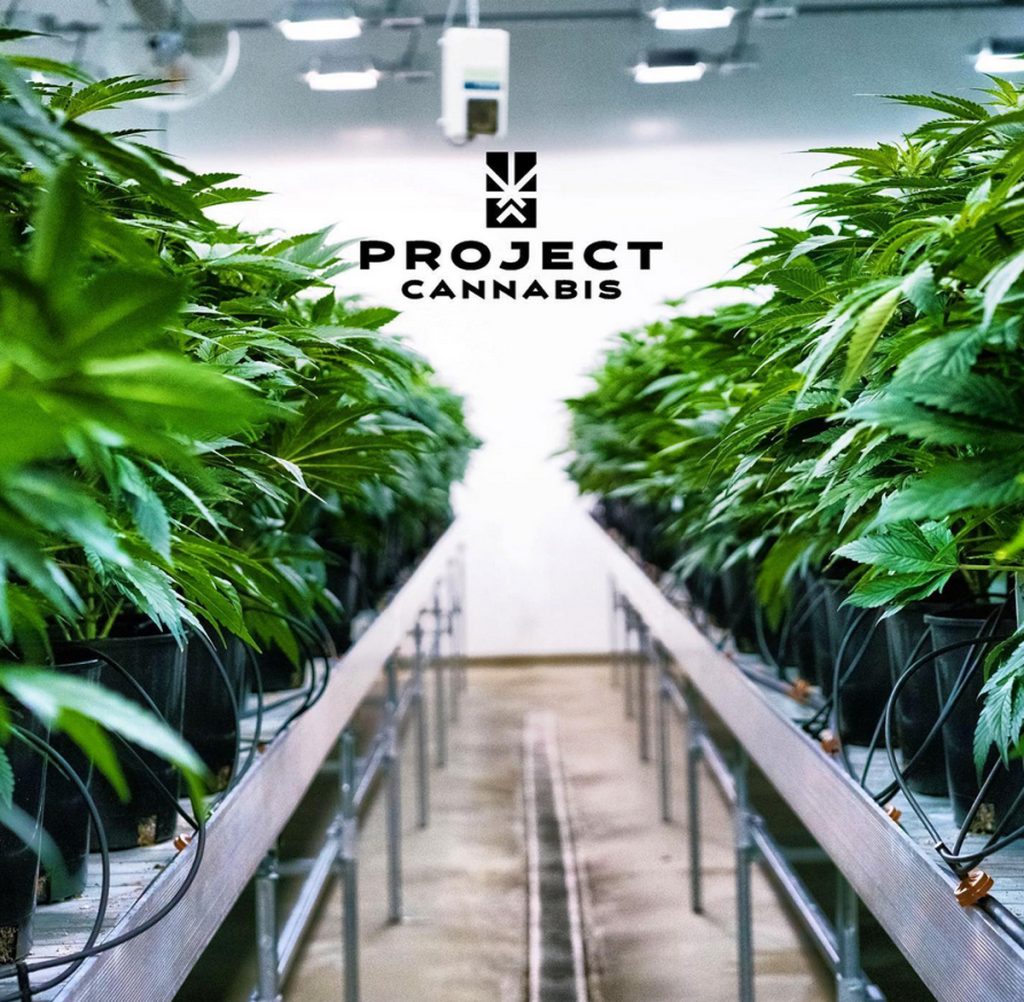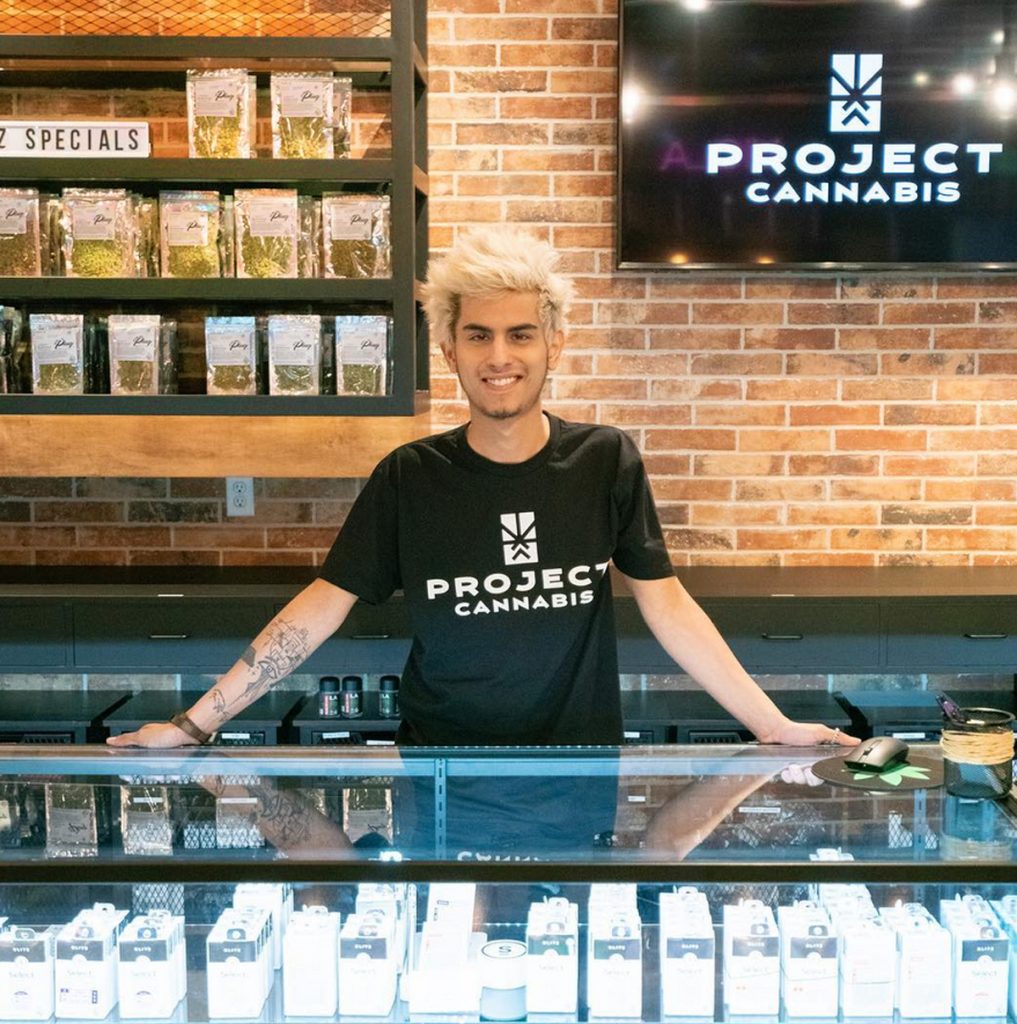 The top weed dispensary near Chase Center has got to be Project Cannabis. Not only does their storefront offer a wide variety of daily deals and discounts, but their staff is beyond friendly and chock-full of cannabis knowledge. Don't know what strain you want? No problem. Never had THC before and want to give it a try? Easy! Let the budtenders at Project Cannabis serve as your expert guides on all things hemp and CBD in order for you to achieve the perfect high.
Project Cannabis in SOMA is kitty-cornered from the San Francisco Flower Market, which means you can cop some fresh flowers after you score some hemp flower.  This weed dispensary near Mission Bay, San Francisco offers indoor cultivation of high-grade weed and weed products, and will even deliver should you want to stay put and vegetate on your couch. 
Address: 761 Bryant St., San Francisco, CA 94107
Phone: (628)-333-6159
Hours: Mon – Fri 8 a.m. – 9 p.m.
Sat & Sunday: 8 a.m. – 9 p.m.
Authentic 415
Authentic 415 is a dispensary near Mission Bay San Francisco and among the closest dispensary to Chase, alongside HPC Dutchman's Flat. It is off Mississippi and Mariposa around the corner from Linea Coffee, which is the perfect place to hit after the dispensary if you want to drop some THC drops into your morning cup of Joe. Authentic 415 features playful brands like Alien Labs, Roll Up Boyz, and Caliva. Be cautious about which products you buy because some customers have mentioned purchasing stale gummies. Moral of the story is always check the expiration because your dispensary might not do their due diligence.
Address: 165 Mississippi St, San Francisco, CA 94107
Phone: (628) 800 – 5700
Hours: Mon – Sun, 9 a.m. – 9:45 p.m.
HPC Dutchman's Flat Cannabis Dispensary
The HPC Dutchman's Flat is a dispensary near Chase Center that gives off big The Matrix energy. It's a dimly lit and mostly gray brick and mortar in the Dogpatch a couple blocks South of Crane Cove Park. They have a wide selection of funky edibles, concentrates, and bud, and are known for growing most of their supply while also supporting local vendors. Just be extra cautious upon making purchases for gear such as vapes like PAX, because they have a track record of selling some items that are accidentally defective.
Address: 2544 3rd St, San Francisco, CA 94107
Phone: (415) 872 – 6867
Hours: Mon – Thurs, 11 a.m. – 7 p.m.
Fri – Sat, 11 a.m. – 8 p.m.
Sunday: 10 a.m. – 7 p.m.
The Green Door
The Green Door has exaggerated greens throughout their brick and mortar in the form of tables, decor, plants, and marijuana of course. They've been serving SF since 2007 for medical marijuana users, and now serve first-rate kush to recreational users too. Their menu is short and sweet, but be prepared for limited stock of items and unprecedented daily offerings. As Forrest Gump's mother would say, "[this store] is like a box of chocolates. You never know what you're gonna get!" The Green Door is down the block from Bar 888 and around the corner from Target.
Address: 843 Howard St, San Francisco, CA 9410
Phone: (415) 541 – 9590
Hours: Mon – Sun, 10 a.m. – 8 p.m.
Barbary Coast Cannabis Dispensary & Delivery
The Barbary Coast Cannabis Dispensary has a swanky lounge where you can smoke your kush, have a cackle, and pile out in rouge cushioned chairs. The ambiance is part speakeasy, part old school saloon vibes, and something about smoking there makes you feel more upscale and important. The employees have been reported to be snarky to customers on occasion, but don't let that prevent you from enjoying your experience there. Monarch Dance Club and Westfield Mall are super close by to The Barbary Coast in case you're feeling up for a jive or a spur of the moment shopping spree.
Address: 952 Mission St, San Francisco, CA 94103
Phone: (415) 243 – 4400
Hours: Mon – Sun, 8 a.m. – 9:45 p.m.
The Apothecarium Cannabis Dispensary & Delivery – SOMA
The Apothecarium hosts some uniquely educational events for those interested in learning more about topics like how cannabis influences sex or how cannabis has beneficial impacts on cancer patients, and their staff is very knowledgeable on all things cannabis. They don't have too many options for deals, but they do have a rewards program that will get you a few bucks off depending on how much you spend. That being said, spending $100 only really gets you $5 off, so if you're looking for specials that offer substantial discounts, this dispenso won't be the move. The Apothecarium is a couple buildings up from LinkedIn on Howard Street.
Address: 527 Howard St., San Francisco, CA 94105
Phone: (415) 741 – 0741
Hours: Mon – Sun, 9 a.m. – 9:30 p.m.
Vapor Room Cannabis Dispensary & Delivery
Vapor Room is a cutesy little weed boutique with a friendly staff and great prices. Their trendy light wood wall shelves are covered in plants and delicately placed weed products, giving off ethereal energy and a breath of life to the quaint establishment. Due to the small size of their dispensary, Vapor Room carefully hand selects all of their products, so you will have fewer options, but quality choices. Just beware that the customers will try to sell you on a club membership and can be a little pushy about joining. Their dispensary is between Mid-Market and Hayes Valley near Twitter HQ.
Address: 79 9th St, San Francisco, CA 94103
Phone: (415) 626 – 2100
Hours: Mon – Sun, 12 a.m. – 8 p.m.
2One2 Dispensary
Cherry Punch Sativa Bud from Almora Farm, Mids Factory Watermelon Zkittelz Vape Cartridges, Mellow Berry Fruit THC:CBN Melatonin sleepy time gummies from Froot. These are a few of the iconic items and brands that 2One2 stocks in their storefront. That being said, the quality of their flower varies and is a tad pricier than other dispensaries. 2One2 is right off the Embarcadero Bart Station, in the Financial District of SF.
Address: 212 California St, San Francisco, CA 94111
Phone: (415) 449 – 4729
Hours: Mon – Wed, 9 a.m. – 9:30 p.m.
Thurs – Sat, 9 a.m. – 10 p.m.

The Last Word on Dispensaries Near Chase Center
As you can see, there is no shortage of dispensaries near Mission Bay. Whether you're looking for a vibey smoke lounge to puff, puff pass with friends, a CBD bath soak to soothe your joints, or an eighth of some Pineapple Kush to roll a blunt with friends, you can be sure what you need is just a hop skip and a jump away.
While we truly think the best dispensary near Chase Center is Project Cannabis San Francisco, we will let you see for yourself how radical it truly is! Why wait when you can start taking advantage of their outrageously good deals today?
Thank you for reading and enjoy your buzz 🙂
About the author: Courtney Pester is a San Diego based San Francisco bred millennial with a passion for design and self-expression. She prides herself in her charcuterie board making skills and has a soft spot for animals. When she's not pumping out articles you can catch her playing tennis and enjoying the diversity of events and restaurants San Diego has to offer.