Looking for Dispensaries Near Oracle Park, CA? Here's Our List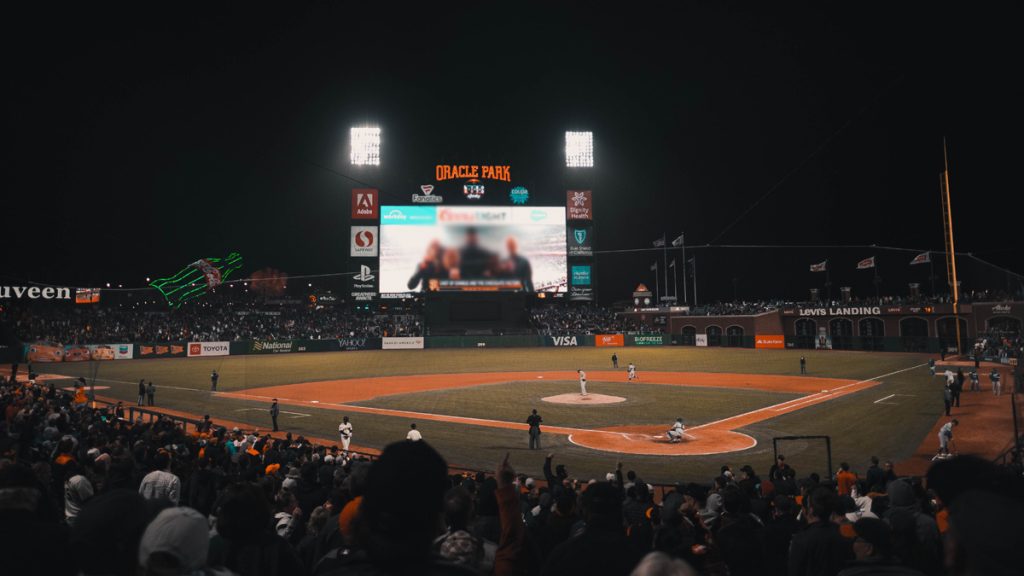 Whether you're gungho about Major League Baseball, live in the nearby San Francisco area of Oracle Park, or just happen to be passing through South Park playing tourist, there are plenty of restaurants, bars, and activities to experience right by the stadium. If you're hoping to score some bud while out there, you should know that many of the best weed shops near Oracle Park are a bit of a walk. The heavily populated area sees a lot of foot traffic due to the sporting events and business establishments held there year round, so walking a few extra blocks for marijuana is the perfect escape from the crowded sidewalks and find some peace.
To all the pot enthusiasts, edible eaters and tincture advocates in the SF area: We've drafted a list of every weed dispensary near Oracle Park worth mentioning, because we want you to experience all the weed goodies SF dispensaries have to offer, hassle-free.
The 8 Best Dispensaries Near Oracle Park
If you're looking for a dispensary near Oracle Park, Project Cannabis San Francisco is our top choice, but we want to acknowledge all the other dispensaries nearby that are doing big things, too!
Should you need more recommendations on dispensaries all around SF, we've got you covered. Peep our Complete San Francisco Dispensary Guide for more hot spots to get some high-grade reefer.
Moving on, shall we?
Project Cannabis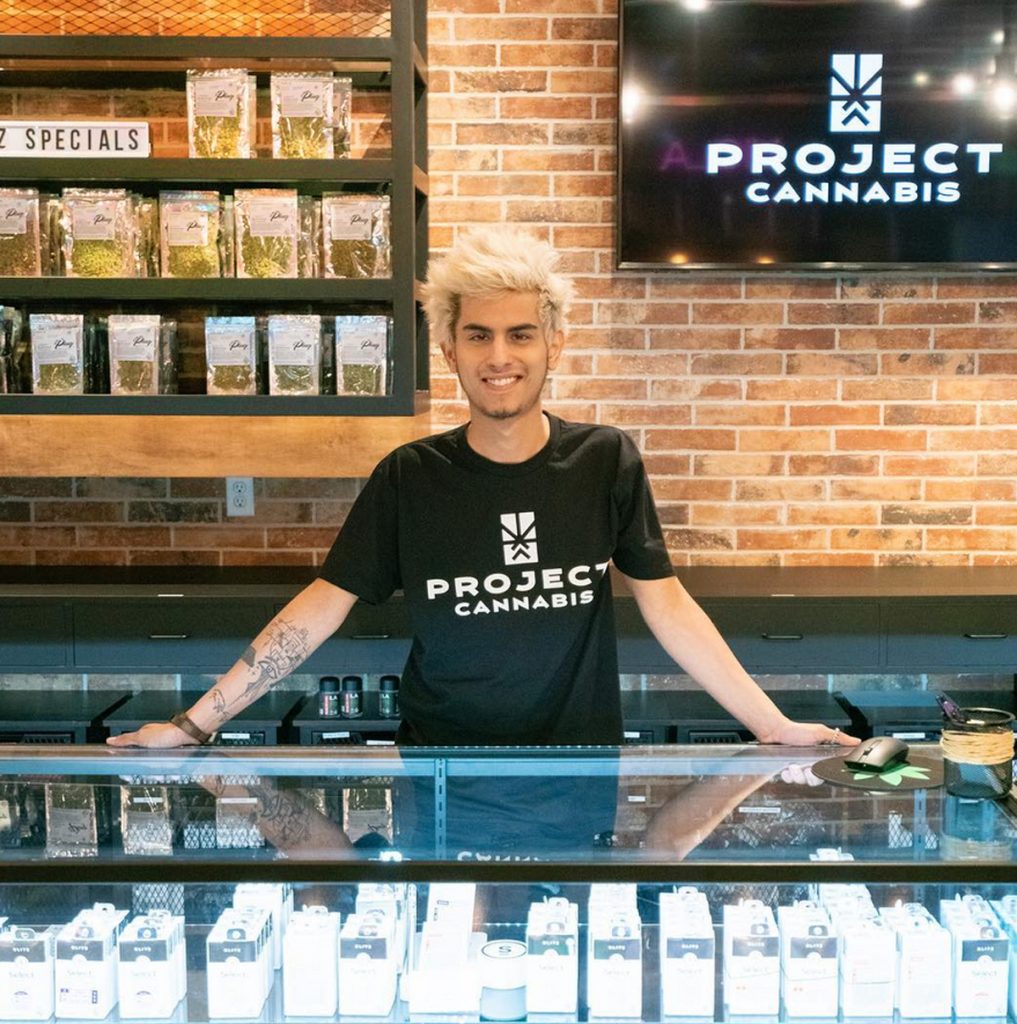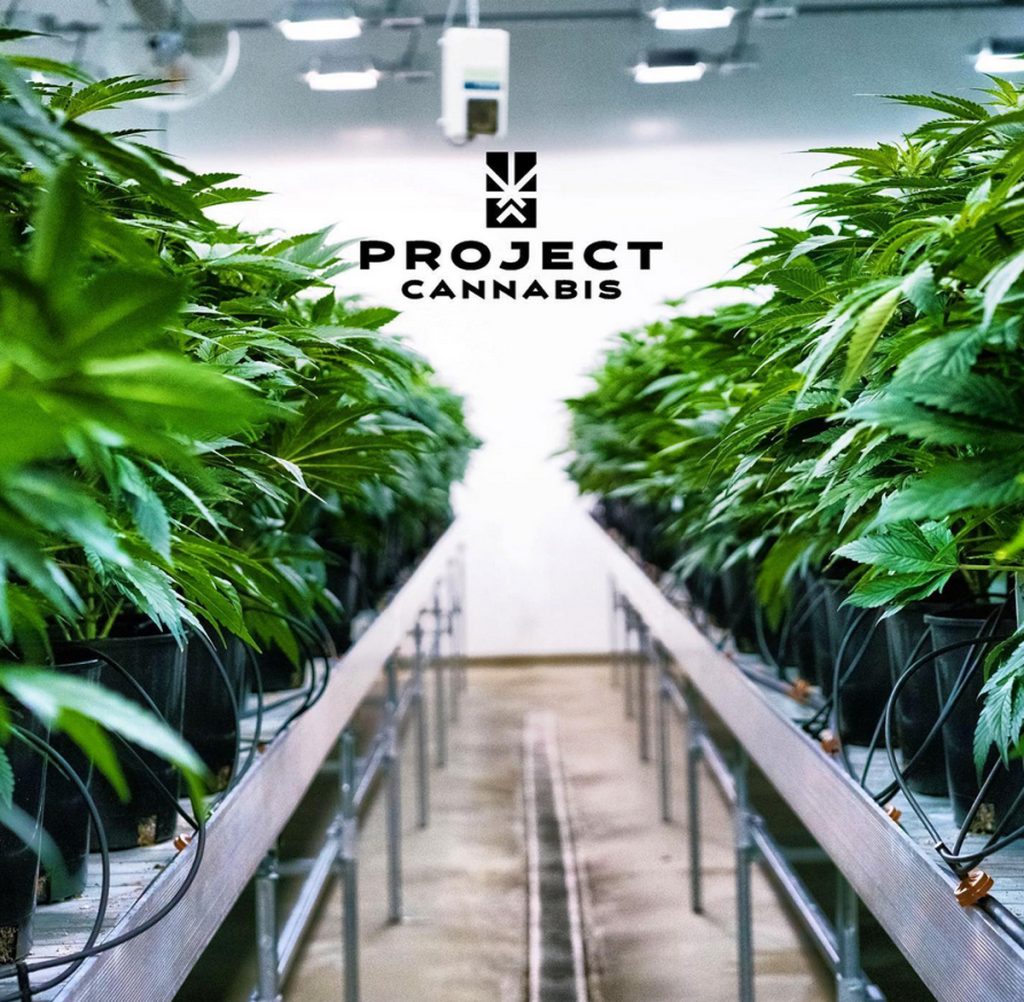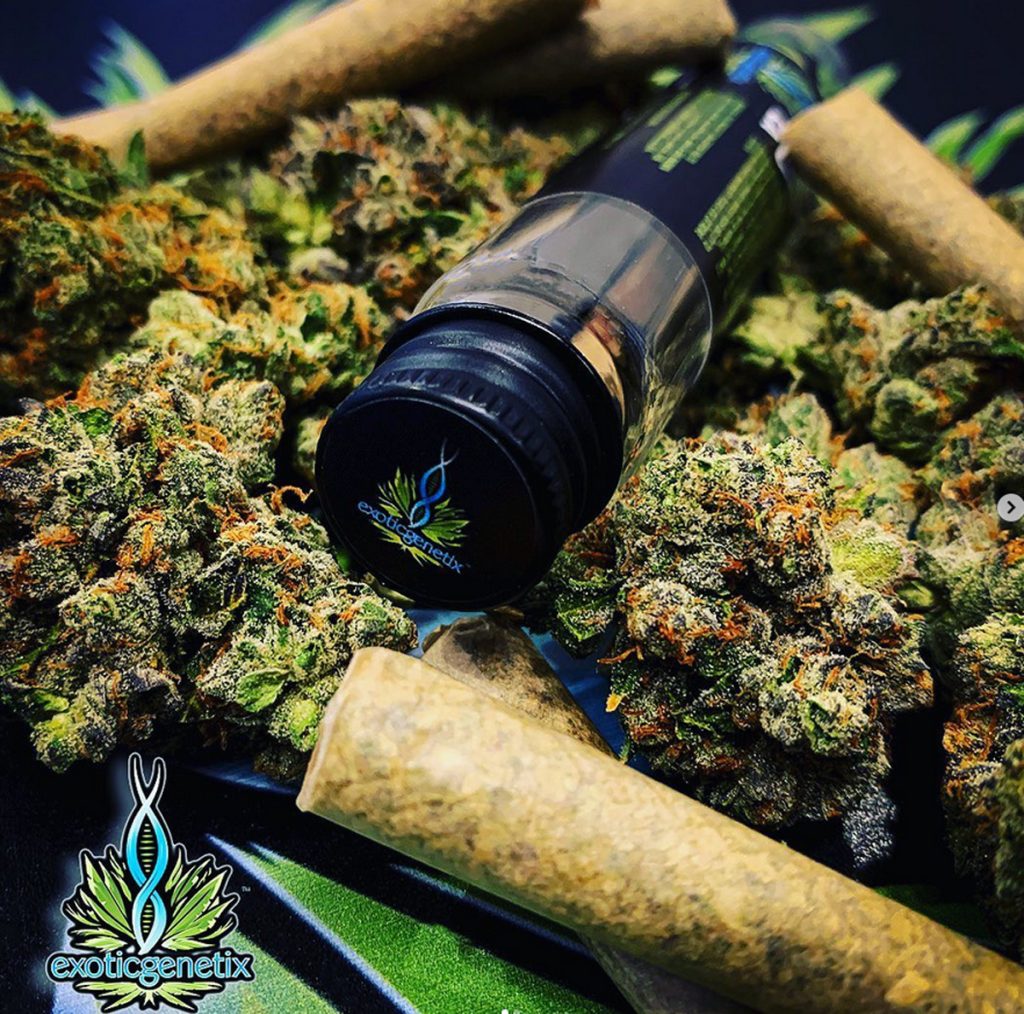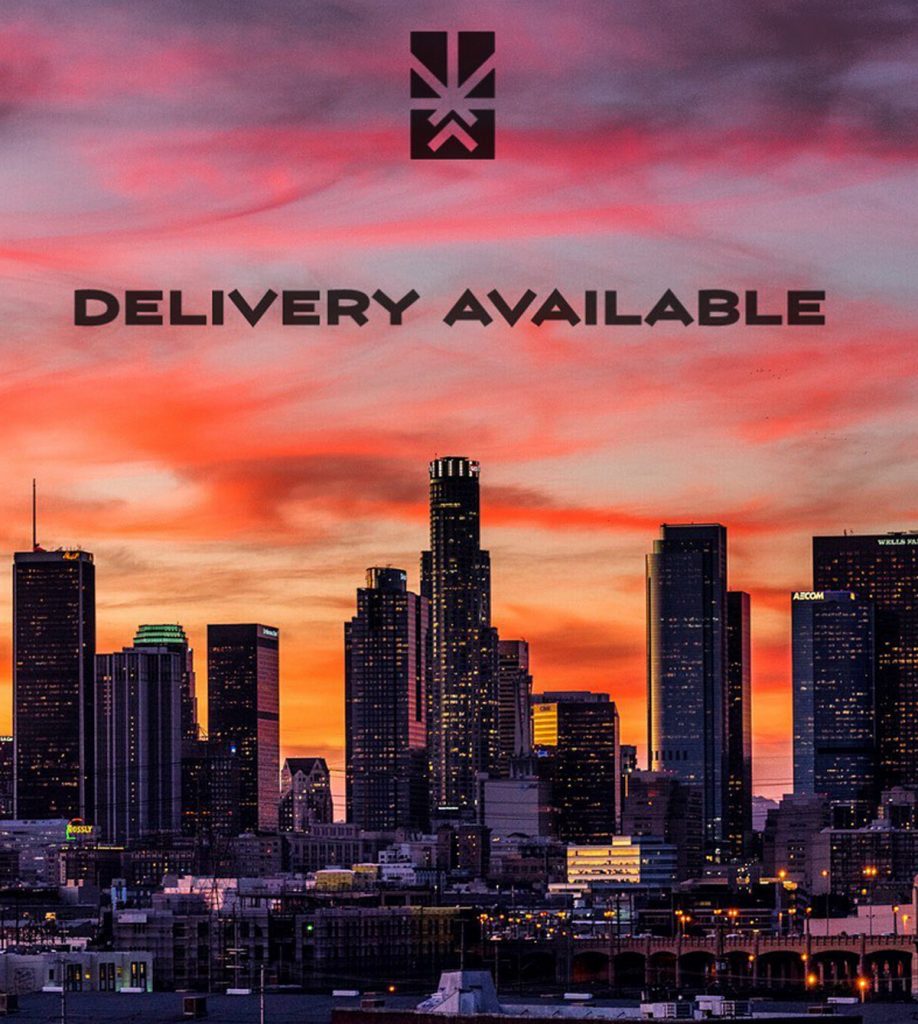 The top weed dispensary near Oracle Park has got to be Project Cannabis, and here's why. Project Cannabis is a contemporary indoor cultivation dispensary that grows the finest cannabis in the state of California. Their modern storefront is airy, stylish, and boasts chic lights that resemble disco balls. In other words, it's a vibe. 
Project Cannabis lays major focus on local talent and brands, and sells the latest and greatest products. They also offer daily deals and discounts that are sure to make your jaw drop–who doesn't love 50% off or $1 pre-rolls? Project Cannabis also has their own merch line, which you can purchase exclusively at their dispensary.
Achieve a state of bliss, enhance your creativity, boost your energy, ease pain, and beyond with Project Cannabis' extensive selection of weed goods.
Address: 761 Bryant St., San Francisco, CA 94107
Phone: (628)-333-6159
Hours: Mon – Sun, 8 a.m. – 9 p.m.
The Green Door
This vibrantly colored dispensary near Oracle Park is conveniently located in Yerba Buena Public Square, a street over from Whole Foods. The layout of The Green Door is similar to that of an over-the-counter, assembly line sandwich shop, where flat screens with menu items rest above the register where you place your order. They don't offer a huge selection of cannabis products by any means, but they do offer Sativa, Indica, and hybrid pre-rolls from various strains that will give you a smooth and subtle high. Because of their limited supply, Green Door's menu changes every day, so you'll never know what to expect when going there!
Address: 843 Howard St, San Francisco, CA 9410
Phone: (415) 541 – 9590
Hours: Mon – Fri, 10 a.m. – 8 p.m.
The Apothecarium Cannabis Dispensary & Delivery – SOMA
Aside from having a badass name, the Apothecarium has some of the most loved cannabis brands on the market. They also carry some interesting products you won't typically find in your average dispensary, such as OM's THC Infused Lavender Epsom Salt Soak, Kind Creations CBD Rub Roll Ons, and Kikoko's Sympa-Tea CBD and THC infused tea bags. While the weed supply is first-rate, the general vibe of the space is a bit stark; over-the-top bright lights line the interior, and the furniture and decor resemble that of the doctor's office. The Apothecarium is a dispensary near South Park, near the Ferry Building and Financial District of SF.
Address: 527 Howard St, San Francisco, CA 94105
Phone: (415) 741 – 0741
Hours: Mon – Sun, 9 a.m. – 9:30 p.m.
Barbary Coast Cannabis Dispensary & Delivery
The Barbary coast is big on recreational marijuana use, and they have a red hue swaggy lounge with wood ceilings, brick walls and comfy seating made for you to sit down, relax, and enjoy your smoking experience peacefully. Sometimes the line to check out can be backed up, and they are known to be a bit selective with whom they let into their establishment, according to customers. Barbary Coast is right outside the Yerba Buena Ice Skating and Bowling Center if you're game for knocking over some pins after you lounge and smoke.
Address: 952 Mission St, San Francisco, CA 94103
Phone: (415) 243 – 4400
Hours: Mon – Sun, 8 a.m. – 9:00 p.m.
Bloom Room
The Bloom Room is a dispensary near Oracle Park that lies in the heart of Union Square in SOMA. They feature yummy Hybrid blends or Indica/Sativa Dominant beverages like Keef Cola and Lemon Crush It is best known for its reasonable prices, though angry clients have reported that the employers and owner have behaved unprofessionally in response to faulty products or general issues. They also have locations in Pacifica and Santa Rosa.
Address: 471 Jessie St, San Francisco, CA 94103
Phone: (415) 543-7666
Hours: Mon – Sun: 11 a.m. – 8 p.m.
Vapor Room Cannabis Dispensary & Delivery
Vapor Room houses some fancy weed brands such as Moon Made Farms and Sweetwater Farms, and they are located in the Theater District off 9th and Mission. Like the name states, Vapor Room comes complete with a vapor room where you can lounge and smoke inside their facility, though it is a shared space and there isn't much privacy as everyone walking down the street can peek in and watch you taking a puff.
The area is also a little dangerous in the early morning and once the sun goes down, so keep that in mind.
Address: 79 9th St, San Francisco, CA 94103
Phone: (415) 626 – 2100
Hours: Mon – Sun, 12 a.m. – 8 p.m.
MediThrive Cannabis Dispensary & Delivery
MedThrive's futuristic shop is filled with technology, bright lights, and acrylic cases. Their vibe is somewhat similar to MedMen: simple, unembellished, and tech-focused. They serve cannabis you won't find anywhere else, like their house-made "Medi-Lean" Hybrid THC infused Syrup. Their "fast and free" delivery tends to take a few hours, so don't hold your breath if you use their delivery services. To get there from 16th St Mission Bart Station, simply walk one block up North towards the direction of Golden Gate Bridge.
Address: 1933 Mission St., San Francisco, CA 94103
Phone: (415) 562 – 6334
Hours: Mon – Sun, 9 a.m. – 10 p.m.
Delivery: Mon – Sun, 8 a.m. – 10 p.m
Fig & Thistle Apothecary
Fig and Thistle is a cute little apothecary that features items from funky labeled brands such as Drew Martin, Wunder. CANN, and Gem & Jane. They offer "End of the Day Deals" where you'll find half priced products, BOGO's, and beyond. The Fig & Thistle storefront is a few buildings down from Salt & Straw in Japan town, so you can get your ice cream fix post cannabis shopping. One thing to make clear is that they do not offer refunds, only store credit, so in the case you have a faulty product or want to return something you didn't like, you won't be able to receive money back to your original form of payment.
Address: 429 Gough St., San Francisco, CA 94102
Phone: (415) 589-7005
Hours: Mon – Wed, 11 a.m. – 10 p.m.
Thurs – Sun, 10 a.m. – 10 p.m.
The Last Word on Dispensaries Near Oracle Park
While we wholeheartedly believe Project Cannabis to be the best dispensary near Oracle Park, we hope you get to experience all the THC infused goods that Oracle Park has to offer, no matter which dispensary you wind up in.
Now go puff, puff, pass and be on your way to one of these groovy dispensaries.
About the author: Courtney Pester is a San Diego based San Francisco bred millennial with a passion for design and self-expression. She prides herself in her charcuterie board making skills and has a soft spot for animals. When she's not pumping out articles you can catch her playing tennis and enjoying the diversity of events and restaurants San Diego has to offer.