Dispensaries in North Hollywood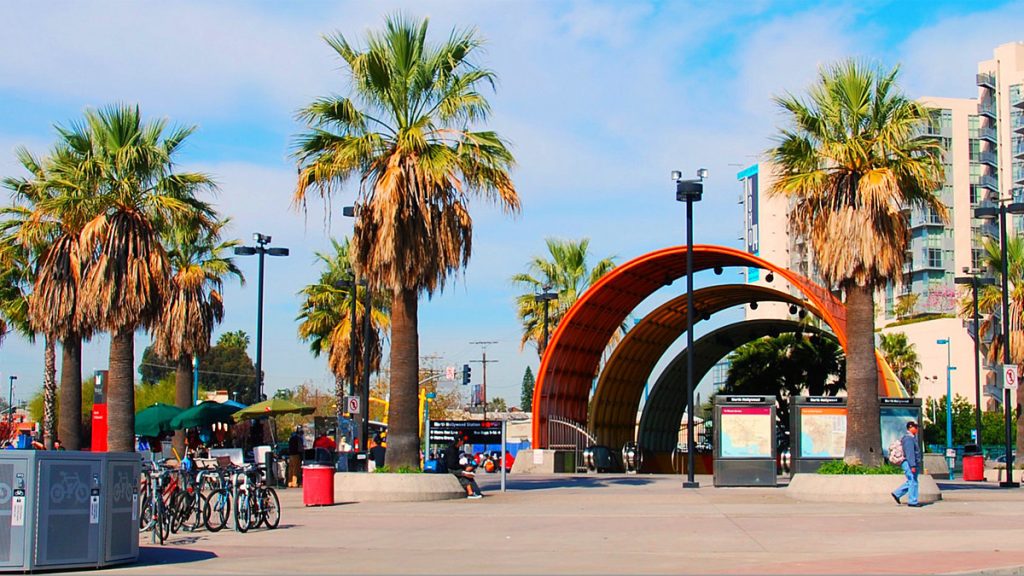 Home to one of the trendiest neighborhoods in Los Angeles, the NoHo Arts District in North Hollywood is only about a ten-minute drive from bustling Hollywood Boulevard. Bordered by neighborhoods like Sun Valley, Burbank, and Toluca Lake, it manages to harbor one of the fastest-growing art communities without losing its distinct down-to-earth vibe.
Nearly six years after the state of California legalized the sale of marijuana for recreational use, the North Hollywood cannabis industry is still seeing steady growth. Being a cultural hub, the number of dispensaries in North Hollywood grew rather quickly in the first couple of years.
There's no doubt that residents of North Hollywood are extremely fortunate to have such a diverse cannabis market, but with so many businesses trying to beat the odds, it could easily become overwhelming for a newcomer.
The Best Dispensaries in North Hollywood
While you can have a blast with most pot shops, especially dispensaries near Universal Studios, North Hollywood dispensaries have unique offerings. With so many options on the table, finding the right match for you can be a tad bit overwhelming. Simply searching for "the best dispensaries near me" online can lead to far too many options, and it's hard to narrow down who's the best. So to help you make the best use of your time and money, we've collated a handful of the best dispensaries in North Hollywood that are at the forefront of the marijuana race.
Project Cannabis Hollywood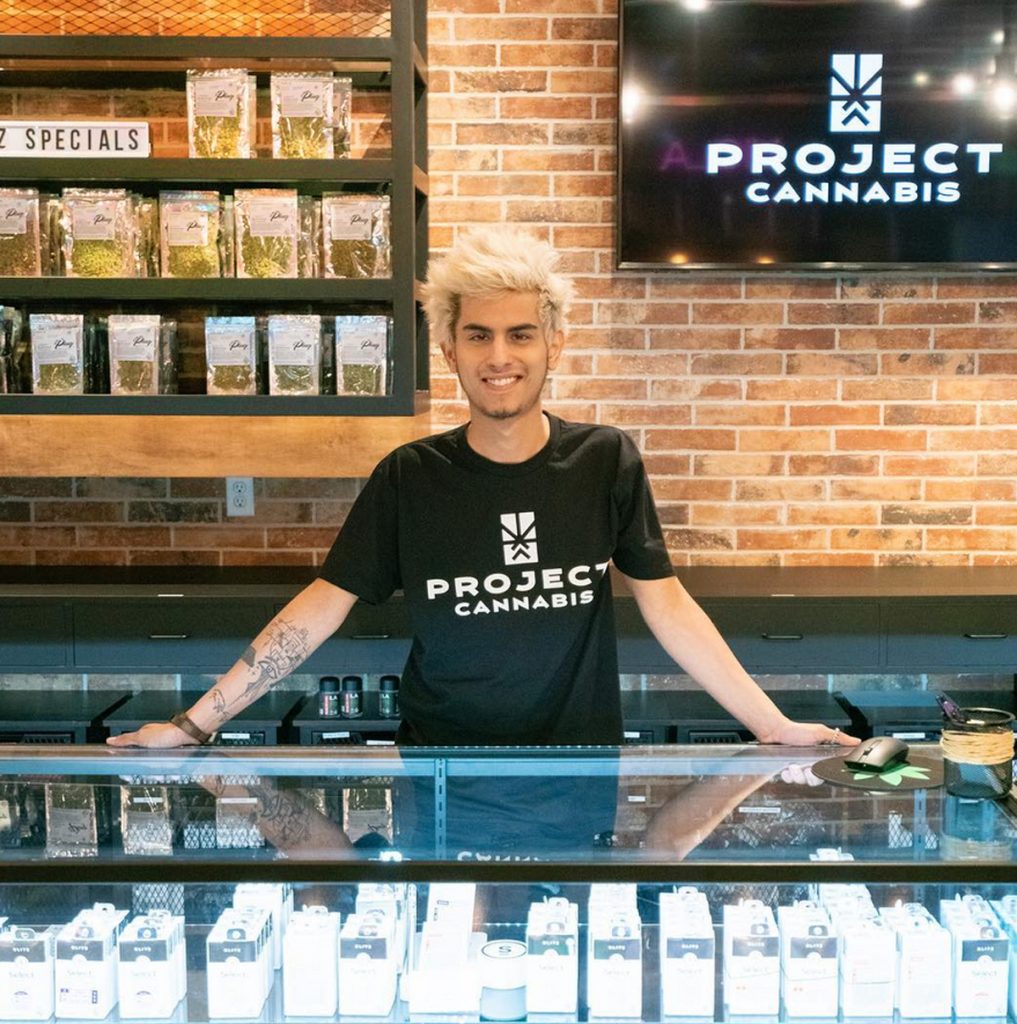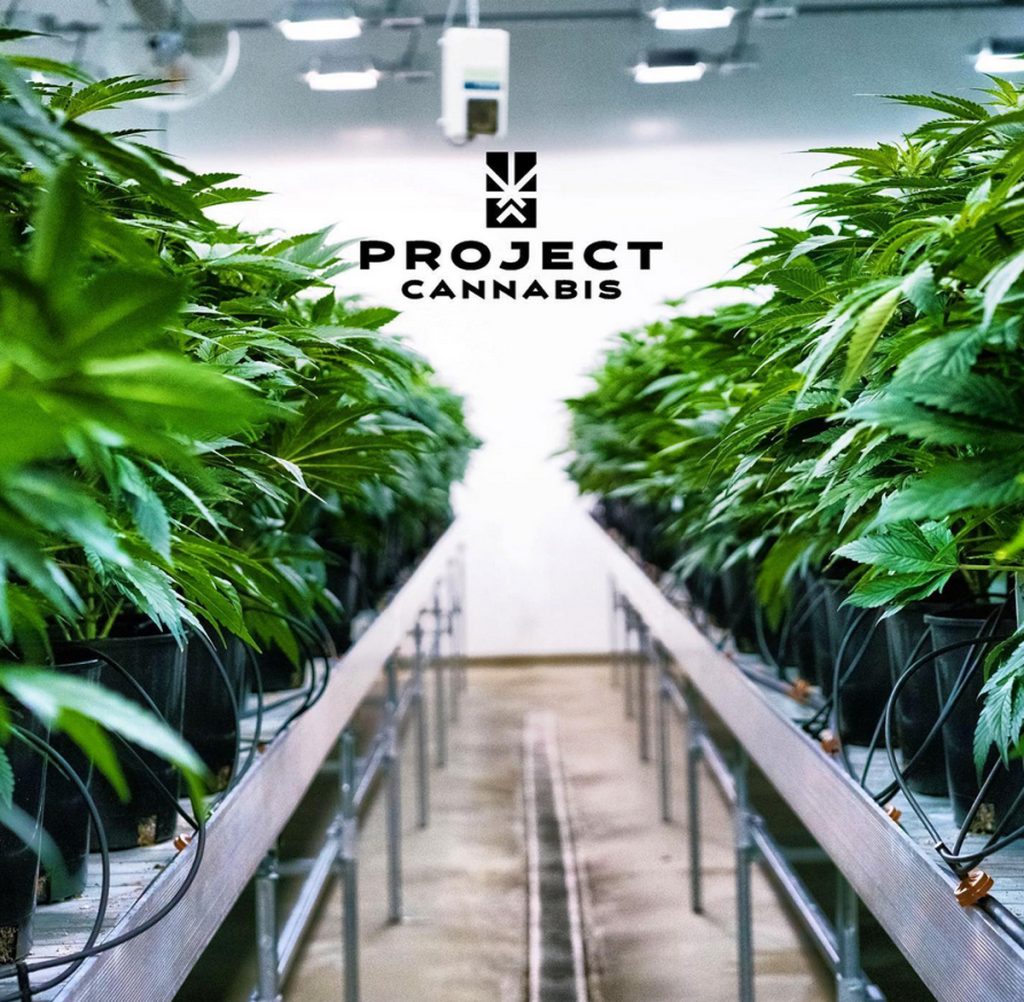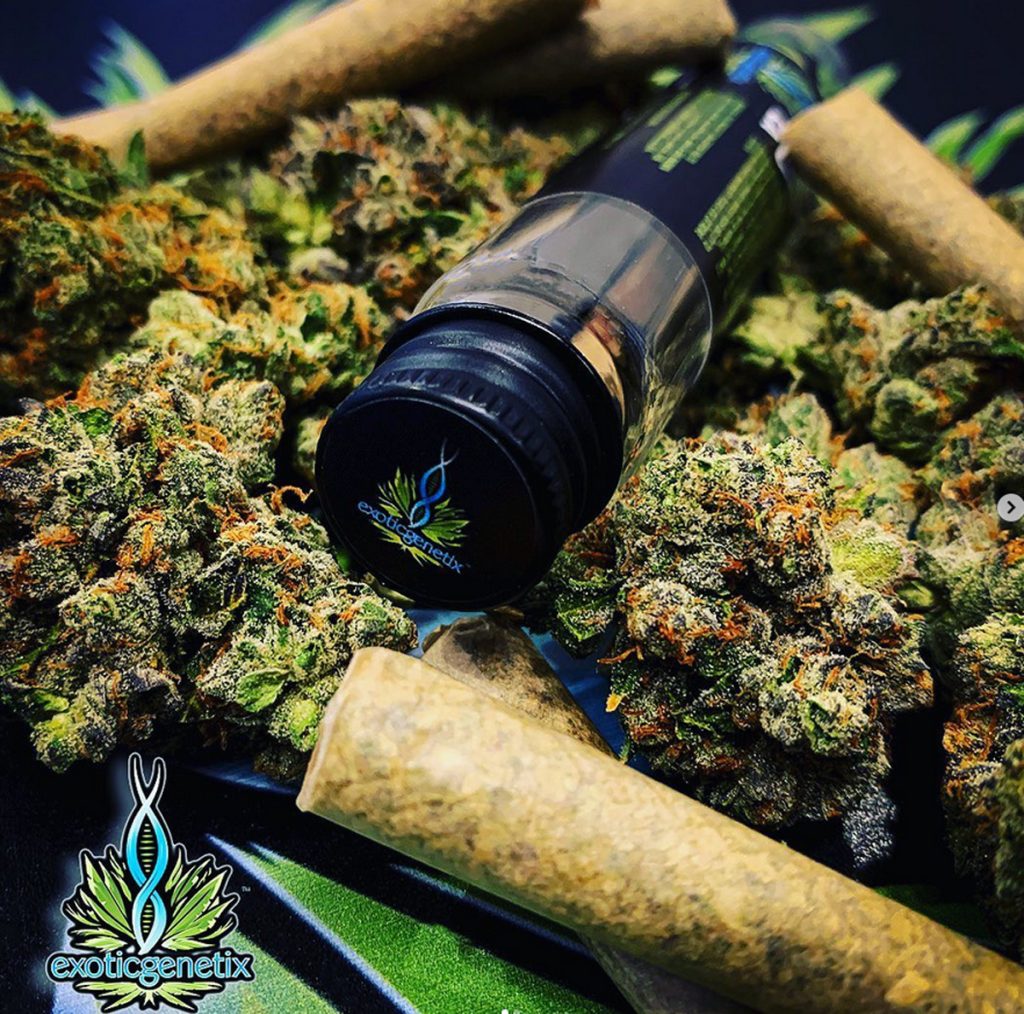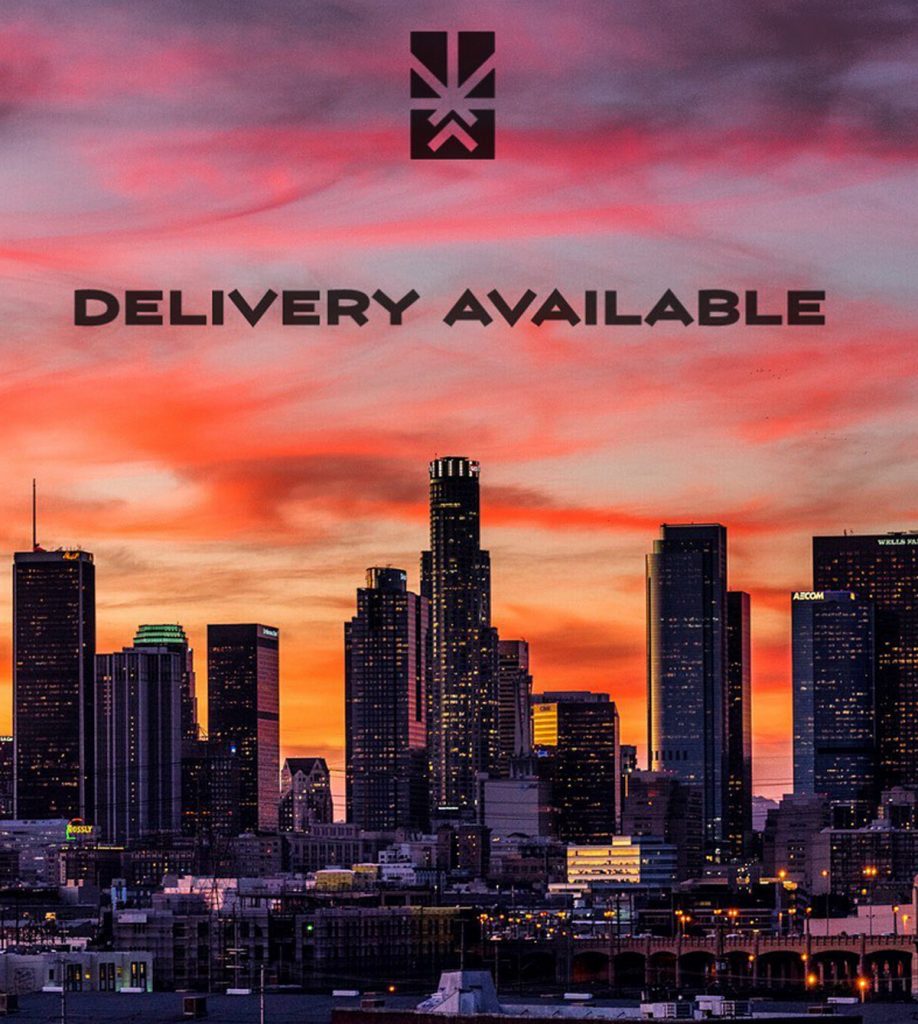 When it comes to the best dispensary in North Hollywood, no one can top or even match the reputation of Project Cannabis Hollywood. This is where state-of-the-art indoor cultivation practices paired with a trusted delivery service ensures that you get the finest cannabis products delivered at your doorstep with minimal hassle.
Their ever-growing list of accolades includes more than fifty High Times Gold Cups which swiftly earned them the title of the "most trusted" weed dispensary in North Hollywood. Project Cannabis and its network of dispensaries are one of the fastest-growing in the industry, covering DTLA, North Hollywood, Studio City, and even San Francisco.
The team behind Project Cannabis strives to offer high-grade cannabis products to their customers and they do so very passionately. All of your cannabis-related inquiries are handled by dedicated professionals, once you step into the Project Cannabis Hollywood dispensaries. Besides helping you run through their massive catalog of products, they will also help you land on the most appropriate products for you.
Address: 10842 Magnolia Blvd., North Hollywood, CA 91601
Phone: (818) 322-2177
Hours: Mon – Sun 9 a.m. – 10 p.m.
Gradus by SOCC
Prior to moving to North Hollywood, Sherman Oaks Collective Care was a woman-run and woman-owned dispensary serving the community of Sherman Oaks. Post the approval of Proposition 64, Gradus by SOCC decided to revamp their business model, as well as include recreational cannabis sales.
They may not be as tenured as some of the other dispensaries on this list, but their new facility in North Hollywood (across from Mofongos), doesn't shy from creating a warm and knowledgeable hub for marijuana enthusiasts. From the legalities of marijuana to its medicinal properties, the staff at Gadus will help you answer all your questions related to cannabis products and their use.
Address: 5740 Lankershim Blvd, North Hollywood, CA 91601
Phone: (818)-783-8332
Hours: Mon – Sat: 9 a.m. – 9 p.m.
Sun: 9 a.m – 8 p.m
iLyfted Noho
Located on Vanowen St, right across 7 Eleven, iLyfted Noho is hard to miss due to its bright white logo. Besides their friendly staff, iLyfted has a sizable selection of edibles and buds to offer their customers. Their budtenders will help you carefully select products based on your taste.
They also provide clones and advice on growing your own plants, so if you are looking to tap into the growing business, it might be worth giving them a visit. As it's a curbside shop, parking can be a slight issue at rush hour, so take that into account if you are planning to visit.
Address: 11669 Vanowen St, North Hollywood, CA 91605
Phone: (888) 420-LYFT (5938)
Hours: Mon – Sun 8 a.m. – 10 p.m.
Sunset Herbal
Located amidst a bustling area, you might have a hard time spotting Sunset Herbal if you were zooming too on Burbank Blvd. It's quite a popular name amongst recreational users, as they've been in the business since 2007.
Sunset Herbal prides itself on providing prompt and friendly customer service to all. They regularly update new acquisitions and discounts on their website so customers can always be aware of products that are in stock, at the press of a click. One thing that's notable about Sunset Herbal is that, unlike other dispensaries, they have a minimum purchase limit for free deliveries.
Address: 11503 Burbank Blvd., North Hollywood, CA 91601
Phone: (818) 762-2282
Hours: Mon – Sun 6 a.m. – 10 p.m.
MMD North Hollywood
Founded in 2006, MMD opened their first store in North Hollywood and are considered amongst the most popular brands in the industry today. They are operating four dispensaries in Southern California at present, and are dedicated to providing the largest selection of cannabis products.
It's quite a welcoming experience walking into one of their dispensaries, as they are not only neat and tidy, but also well managed. All the staff is well-versed, friendly, and eager to help customers who need assistance. They provide online sales, however, these orders only get processed during working hours.
Address: 4720 Vineland Ave, North Hollywood, CA 91602
Phone: (877) 420-5874
Hours: Mon – Sun 8 a.m. – 10p.m.
Cannasseurs Club
Located on Vanowen Street, Cannasseurs Club is only about a five-minute drive from the Target on Vineland Avenue. The bright purple color of their dispensary is hard to miss even if you were driving by. The dispensary has a parking lot next to it, so accessibility is a non-issue of customers.
Cannasseurs Club has a talented and young staff who are not only bookish but also highly experienced. They do however have a peculiar payment system though, which requires you to make a payment in advance, without checking the availability of products.
Address: 11307 Vanowen St., North Hollywood, CA 91605
Phone: (818) 358-2770
Hours: Mon-Sat 10 a.m. – 10p.m.
Sunday 10 a.m. – 8 p.m.
Smart Cannabis
Located in one of the friendliest neighborhoods of Toluca Lake, Smart Cannabis has been in the business since 2007 and is one of the oldest dispensaries in North Hollywood. As they were a strictly medical dispensary over their longest tenure, recreational users may encounter a lacking variety in products. However, they do tend to make up for that downside by catering to every customer personally.
Smart Cannabis rolls out daily deals for their customers, which include cannabis products and accessories. Whether you're looking for pre-rolls, edibles, or even CBD, this dispensary has it all in stock at a fairly affordable price.
Address: 10745 Riverside Dr., Los Angeles, CA 91602
Phone: (818) 856-8208
Hours: Mon – Sun 8 a.m. – 10 p.m.
Frequently Asked Questions
Can tourists use dispensaries in the state of California?
California law allows any resident or tourist, over 21, to purchase legal recreational cannabis products. 
Are dispensaries in Los Angeles cash only?
Although most dispensaries are cash-only at the moment, some are making a transition towards online payments. That said, many dispensaries do have ATMs on-site to make it easier for you to pay for your cannabis.
How much can you buy at a dispensary in LA?
An individual is allowed to purchase 1 ounce of cannabis buds a day and up to eight grams of concentrate extracts (including edibles, oils, and other products) per day.
Can you smoke outside in Los Angeles?
California law frowns upon users from smoking marijuana in public places. Common areas such as balconies and lobbies are also off-limits if people around you can smell the marijuana.
The Final Verdict
Cannabis holds a major role in California and what the state represents today. Given that recreational marijuana has only been around for six years, it has still managed to root deep inside the progressive culture of North Hollywood. Today, it serves the community as a recreational remedy, a medicinal herb, and a cultural icon, all at the same time.
If you're looking for the best weed store in North Hollywood, you really can't go wrong with Project Cannabis Hollywood. (By the way, they're also home to one of the best dispensaries in San Diego, too!) However, you'll be sure to get a nice and mellow vibe after visiting any of these high-quality dispensaries in Hollywood, California!
About the author: Harshal Chavan is a George Carlin fan who loves to play guitar. If you are curious about finding out "why Jazz music can never die," shoot him a hearty message here.
The banner photo of the North Hollywood Metro Station for this article is courtesy of Chris Yarzab on Flickr.