Complete Guide to Finding CBD in Hollywood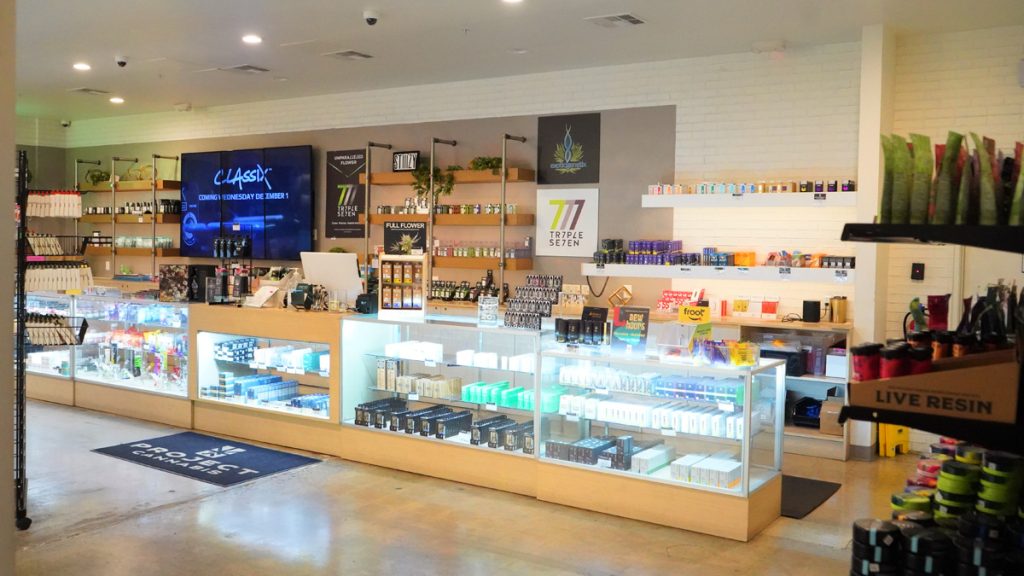 This post is part of our Best Dispensary in Los Angeles series, sponsored by Project Cannabis.
CBD–the more socially accepted sister to cannabis–has been a budding hemp product on the market in recent years. CBD was discovered in 1940, though it wasn't until 2018–when the Agriculture Improvement Act was passed–that it became a commonly used yet still not so widely accepted drug. This act legalized the farming of industrial hemp to manufacture hemp and CBD products which contain less than 0.3% of THC.

While the legality of CBD still remains a controversial topic, it would be ignorant to denounce all the health benefits the marijuana derivative has to offer. For those with chronic pain, insomnia, anxiety, stress, inflammation, brain fog, and other ailments that burden the body and mind, CBD offers relief and can be life-changing to those suffering from said conditions.
Where to Get the Best CBD in Hollywood
If you're an LA native or transplant and marijuana enthusiast, you'll quickly come to realize that finding CBD in Hollywood is easy as pie. With boutique wellness studios and frilly cafés promoting health-forward beauty and lifestyle products up the wazoo, you can imagine how chock-full these places are with CBD–it just fits the LA aesthetic. Pinpointing the good stuff from the mediocre, on the other hand, can be a bit more tricky.
For the nonsmokers, you might be wondering, "Is weed legal in Los Angeles?" Let's get one thing straight–both cannabis and CBD are legal in California. There are countless dispensaries in the massive city that sell CBD products, THC products, and diverse combinations of both for a unique effect.
That being said, our favorite place to get pure CBD in West Hollywood, or frankly CBD in Los Angeles is most definitely the Project Cannabis in Hollywood. Even if you're living on the coast, we promise it's worth the drive. And for those who live towards Universal Studios and don't feel compelled to make the trek into true Hollywood, you can check out our list of dispensaries near Universal Studios Hollywood.
Cannabinoid kings and queens, if you need the low down on where to find quality CBD products from the hottest CBD dispensaries in Hollywood, Los Angeles, feast your eyes on the epic lineup below.
10 Best CBD Dispensaries in Hollywood
Project Cannabis might be the winner, but we have a few other Hollywood dispensaries in mind that are worth mentioning too. Stick around to see what each dispensary in the star filled city has to offer.
Project Cannabis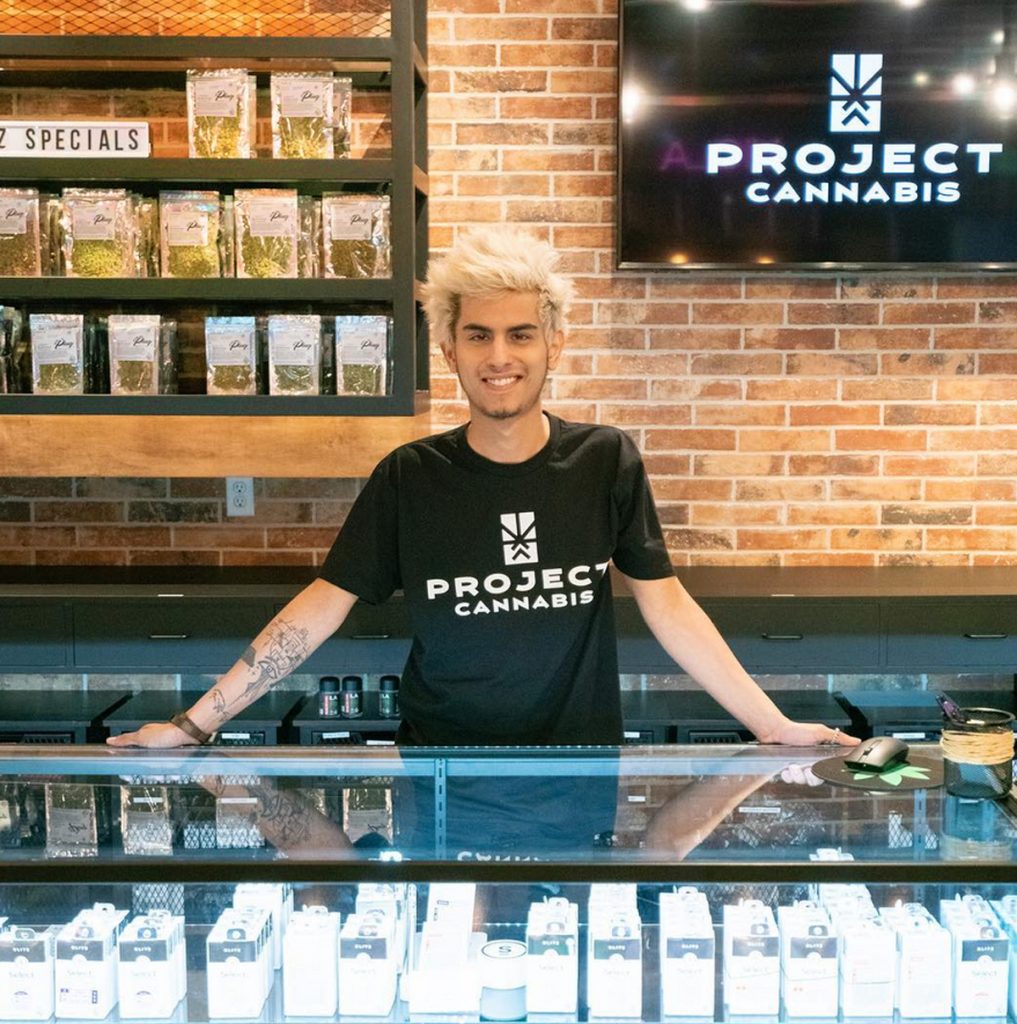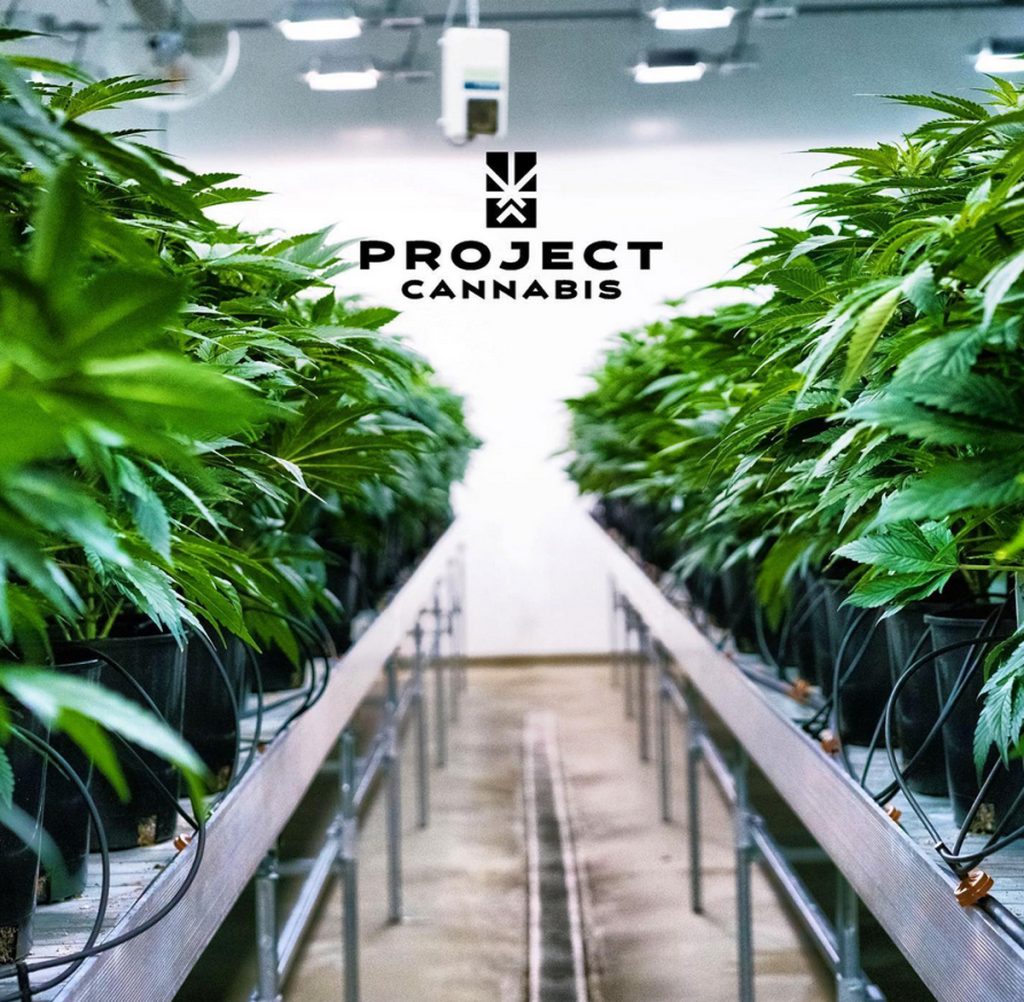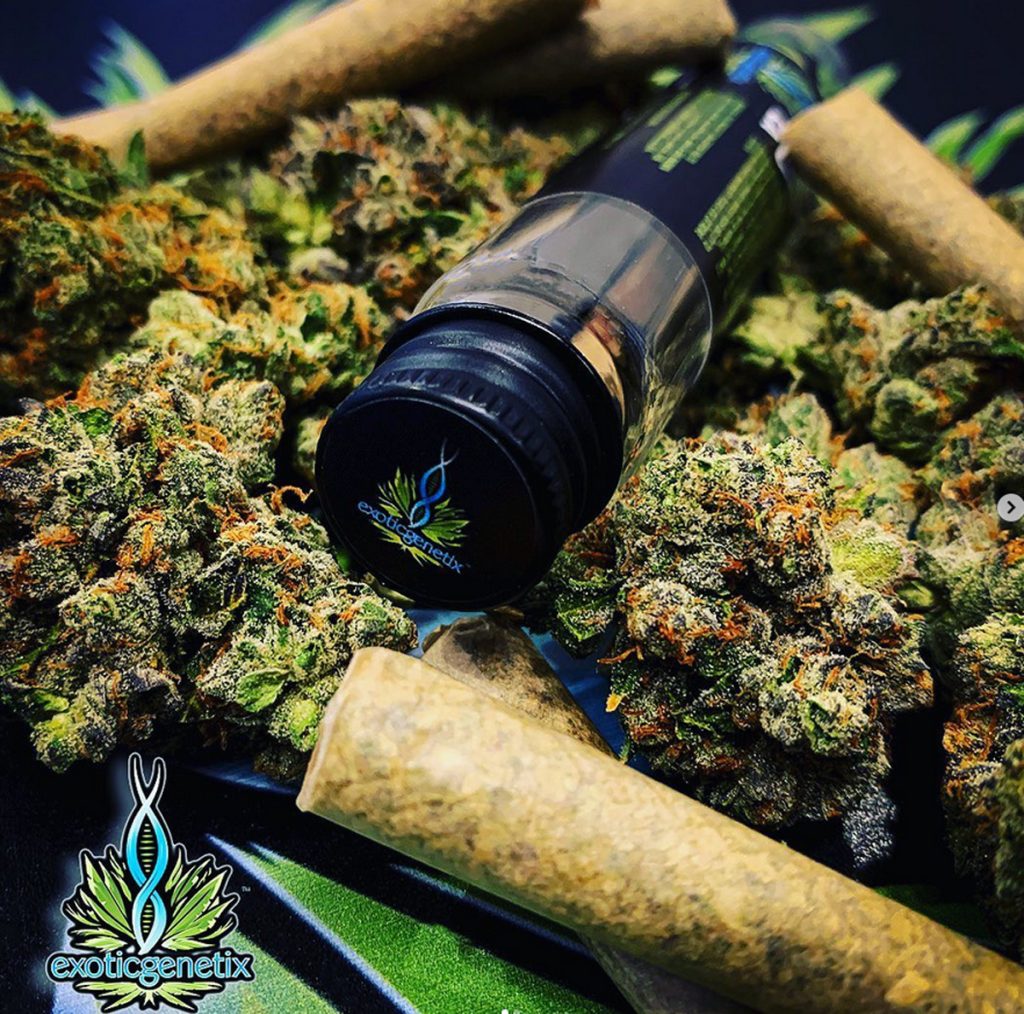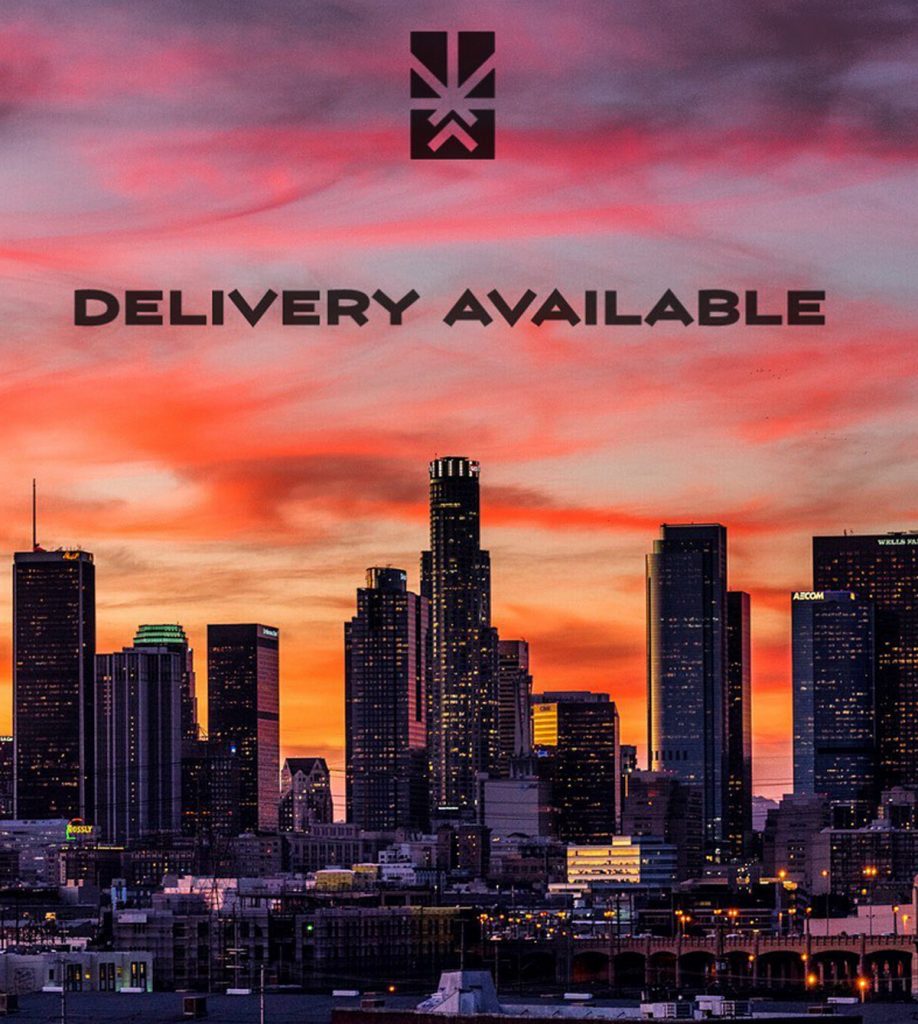 This Hollywood haven is a true jewel in the crown. Project Cannabis is known for their award-winning cannabis that they cultivate indoors at their massive warehouse. On their website and in-store, you can pick out your CBD and THC products based on the type of feeling you are aiming to achieve or the activities you seek to participate in when under the influence of said drug. They have CBD for all occasions and intentions, whether you are looking for more energy, creativity, sleep, or to feel "not high."
Project Cannabis carries top-drawer brands like Pax, Tikun, Papa & Barkley, VETCBD and Proof Extracts, as well as the most premium CBD in Hollywood. Their substantial daily deals shave off a good chunk of money, allowing you to enjoy your CBD without denting your wallet. Brownie points for location as Project Cannabis is on Magnolia Blvd right next to Ralph's and nearby tons of cutesy cafés and restaurants, so you can CBD shop, snack, sip, and chill in North Hollywood all in one trip.
Address: 10842 W Magnolia Blvd, North Hollywood, CA 91601
Phone: (818) 322-2177
Hours: Mon – Sun 7 a.m. – 10 p.m.
Heal With Nature – Pure CBD
As you might have guessed by their name, Heal with Nature is a health and wellness focused CBD retailer that emphasizes the importance of using the earths natural gifts to heal physical and mental ailments. As such, they only work with brands that have aligned goals, such as Lazarus Naturals, Extract Labs, Dosist, Pachamama, Breeze, and Aurora Elixirs. If you prefer eco-friendly, clean, and chemical free products from brands that have clear values and are environmentally conscious, Heal With Nature might suit you. Due to the quality and care put into manufacturing their product line, the supply prices at Heal With Nature tend to be a bit higher than other competitors.
Address: 8285 Santa Monica Blvd, West Hollywood, Ca 90046
Phone: (747) 223-9004
Hours: Mon – Sun 11 a.m. – 8 p.m.
Med Men
If you're unfamiliar with MedMen, you've likely been living under a rock or on a deserted island far, far away. MedMen is like the Apple Store in the marijuana world–complete with a minimal, chic interior with high quality products at even higher prices. For loyalty members, which are referred to as bud members, you can earn points on every purchase, redeem rewards when you shop, and even earn extra points on house brands as well as your Cannaversary and birthday. They've got CBD and THC combination beverages from CANN and a load of other products for you to try, if you're willing to shell out a bit extra for some top shelf kush.
Address: 8208 Santa Monica Blvd., West Hollywood, CA 90046
Phone: (323) 579-1449
Hours: Mon – Sun 9 a.m. – 9 p.m.
Full Spectrum Organix
Full Spectrum Organix is a reputable hemp-forward business that is dedicated to delivering the cleanest and simplest products to their clients, and their clients' furry friends. They have everything from candles to beauty care and beard oil that is organic, sustainable, vegan, and fully plant-based. Their hemp products are also cruelty-free and environmentally conscious, which reflects their business model. Full Spectrum Organix has quite a few locations, but this one doesn't appear to have any Yelp reviews, so it might be worth calling in advance to get the lowdown on what their current in-store supply looks like.
Address: 7950 Fountain Ave West Hollywood, CA 90046
Phone: (323) 380-7817
Hours: Mon – Thur 8 a.m. – 10 p.m. Fri – Sun 8 a.m. – 11:30 p.m.

The Flower Pot
The Flower Pot is a cutesy joint that offers a hodgepodge of CBD products that can ignite your sex drive, restore a state of peace within your mind, and help you glow. Unlike regular dispensaries, The Flower Pot gives you an all access pass to beauty and wellness focused products from popular health and wellness brands like Moon Juice and Liha. You can find herbal spliffs with a variety of herbal hemp CBD's. If you're looking to get a little lavish and spend some extra cash for CBD in Hollywood, check out their boutique or online store.
Address: 1601 Vine St. Los Angeles, CA 90028
Phone: (213) 373-1767
Hours: Mon – Fri 9 a.m. – 6 p.m. Sat – Sun Closed
Calma
Calma is a top-rated dispensary in Hollywood because of their extensive inventory of CBD products and fresh flowers. Is your intention to calm the mind? How about becoming more relaxed and less anxious when attending bougie social gatherings in the Hollywood Hills? Whatever reason you are wanting to use CBD, you'll be able to find some good stuff here, and you'll love how sleek and airy their storefront is. At first glance, it looks like an upscale frozen yogurt shop. Clients do note that certain products at Calma are overpriced and that their doors may close earlier than expected in the evenings if it's a slow night.
Address: 1155 N. La Brea., West Hollywood, CA 90038
Phone: (323) 498-0035
Hours: Mon – Sun 10 a.m. – 9:45 p.m.
The Kind Center
It's all about A-List cannabis at your fingertips when you walk into The Kind Center. From Cali Kush Farms to Blue River and AlienLabs, brands at The Kind Center are a huge hit. The Kind Center has a wider focus on THC products, so their selection is quite limited in terms of CBD supply. That being said, they do carry Breez, Wyld, Kanha, and Terra Bites, so if you fancy a CBD Cinnamon Spray or Watermelon Gummies, you can find it here.
Address: 1944 North Cahuenga Blvd. Los Angeles, California 90068
Phone: (323) 318-9053
Hours: Mon – Sun 10 a.m. – 10 p.m.
Hemp World
Hemp World has a vast range of hemp products in every form you can think of. If you're big on CBD beauty products, they've got eye serums, face masks, hand lotions and anti-aging creams on deck, making it easier to look and feel your best. Can you say double whammy? For all the tea fans out there, they have a selection of flavors from Buddha Teas including CBD Mushroom Defense Tea, CBD Sleepy Tea, and CBD Tulsi Ashwagandha tea. Because their brick and mortar is a cannabis retailer with merchandise and tons of product, the space has a tendency to get a bit cramped during peak hours. Keep that in mind when you are deciding when to shop for bud!
Address: 5155 Strohm Ave., North Hollywood, CA 91601
Phone: (805) 906-2105
Hours: Mon – Sat 10 a.m. – 6:30 p.m. Sun Closed
Sinatra CBD Shop
Sinatra is loaded with a premium supply of CBD smokables and ingestibles to help cure your Sunday Scaries and provide relief for any muscle tension you've been carrying in your body. They've got a featured selection of handpicks from their well-versed budtenders, in the case you desire some direction before making a purchase. This one is more on the outskirts of Hollywood, so you might run into more traffic if you decide to hit their store, but it is a great place to find CBD oil in Los Angeles.
Address: 11338 Burbank Blvd, North Hollywood, CA 91601
Phone: (818) 980-9300
Hours: Mon – Sat 9 a.m. – 10 p.m. Sun 10 a.m. – 9 p.m.
Kanep CBD
Kanep CBD sells topicals, edibles, wax, and vapes for all of your mental and physical health needs. They make their own CBD bath bombs in vibrant colors, so you can unwind after a long and enduring day with a soothing soak. Kanep also carries CleanAF disposable CBD vapes and other brands that pride themselves on providing a safe and clean ingredient product for their consumers. Because they are a newer hot spot for CBD, Kanep doesn't have too many reviews online. For that reason, it's difficult to grasp how their customers feel about their storefront, in-store supply, and customer service.
Address: 8270 Santa Monica Blvd, West Hollywood, CA 90046
Phone: (323) 471-2020
Hours: Mon Closed
Tue – Thur 12:30 p.m. – 8 p.m.
Fri – Sat 12:30 p.m. – 9 p.m.
Sun – 12:30 p.m. – 8:30 p.m.
Frequently Asked Questions
Is CBD Legal in Hollywood
When it boils down to it, CBD laws and marijuana laws are pretty synonymous. The main difference is age–whereas you have to be 21 to purchase marijuana without a medical card, you only have to be 18 or over to get your hands on some CBD. 

Possession and use rules still apply, and it is recommended not to operate a vehicle if you've ingested, consumed, or applied any marijuana derivatives. Most other laws around CBD in Hollywood are much more lax than marijuana.
Is It Legal To Buy CBD in California? 
Of course! California is one of the 14 states where it is currently legal to buy CBD. Luckily for Californians, California happens to be one of them, along with Wyoming, Wisconsin, Texas, Tennessee, South Carolina, North Carolina, Oklahoma, Kentucky, Kansas, Iowa, Idaho, Indiana, Georgia and Alabama.

You will likely see CBD for sale on the shelves of random retail shops, but beware that not all CBD products are created equal. If the CBD is hemp based, it will contain nutrients that are great for your health, but it will not provide the same benefits and relief that marijuana derived Cannabidiol does.
How Much Does it Take for CBD to Kick In?
The effects of CBD are quite subtle in comparison with marijuana, so you won't feel a high creeping on, or a sudden smack in the face if you take a puff from a CBD bar. Generally, the effects of CBD onset around 30 minutes, but can take up to 90 minutes to take full effect. That being said, long-term effects–specifically for pain, tension, insomnia, anxiety, and depression–might take effect over longer periods of time, perhaps over the span of several weeks or months. 

In terms of recommended consumption amounts to feel the effects of CBD, a general baseline is multiplying your body weight in pounds by 0.25 mg CBD. A 200 pound person is suggested to take 50 mg of CBD a day in order to feel the benefits of the powerful and healing substance.
Final Thoughts On CBD in Hollywood
Now that you've gotten the inside scoop on the supreme CBD retailers in the heart of Hollywood, it's time to hit the road. Because of the distinct CBD selections and overall atmosphere that make each place unique, we highly suggest you check out a few dispensaries on this list to see which ones fit your vibe. While this list is in no particular order, you already know that our top choice to purchase CBD in Hollywood is Project Cannabis, and soon enough you'll discover why. Near, far, wherever you are, it's worth the drive to Project Cannabis in order to score some premium CBD.
About the author: Courtney Pester is a San Diego based San Francisco bred millennial with a passion for design and self-expression.  She prides herself in her charcuterie board making skills and has a soft spot for animals. When she's not pumping out articles, you can catch her playing tennis and enjoying the diversity of events and restaurants San Diego has to offer.