Complete Guide to Finding CBD in Utah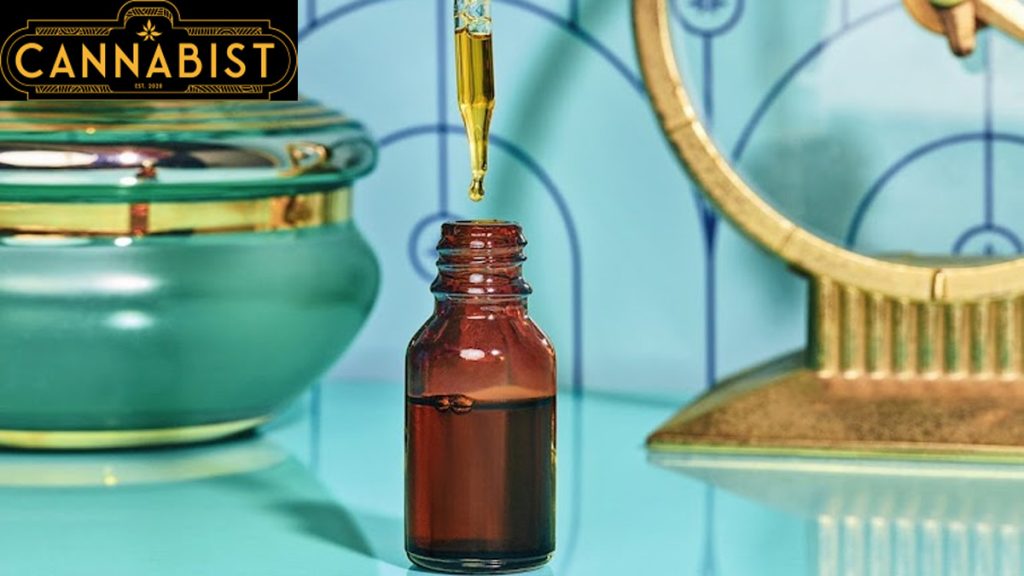 This post is part of our Best Dispensaries in Utah series, brought to you by Cannabist Utah.
Cannabidiol, or CBD, is a cannabis-derived chemical that studies have shown can have positive effects on everything from anxiety to pain. So how do you get CBD in Utah?

The answer can be a bit more complicated than you might think. CBD hasn't always been legal in the state, owing to its cannabis and hemp regulations. In recent years, state laws have been passed that have essentially legalized CBD in Utah.
Because of that, there's now a wide consumer market where you can legally obtain CBD for your personal use.
Where to Get the Best CBD in Utah
Whether you're looking for CBD gummies or CBD oil in Utah, many locations sell a range of cannabis-derived products with low THC levels to be sold as CBD instead of cannabis (which is still illegal in Utah). Moreover, there are many dispensary deals in Utah you can take advantage of while shopping for CBD products.
The CBD industry and the medical cannabis industry are closely tied, with many medical dispensaries also stocking and selling a wide range of CBD products. However, you don't need a physician's recommendation for CBD products, which is great for consumers who may not qualify for a medical card in Utah.
With all of that in mind, here are the 10 best CBD dispensaries, wellness clinics, and other locations that sell CBD in Utah. So whether you take a road trip to Utah for a cannabis adventure, or need to find a local destination – we've got you covered!
10 Best CBD Dispensaries in Utah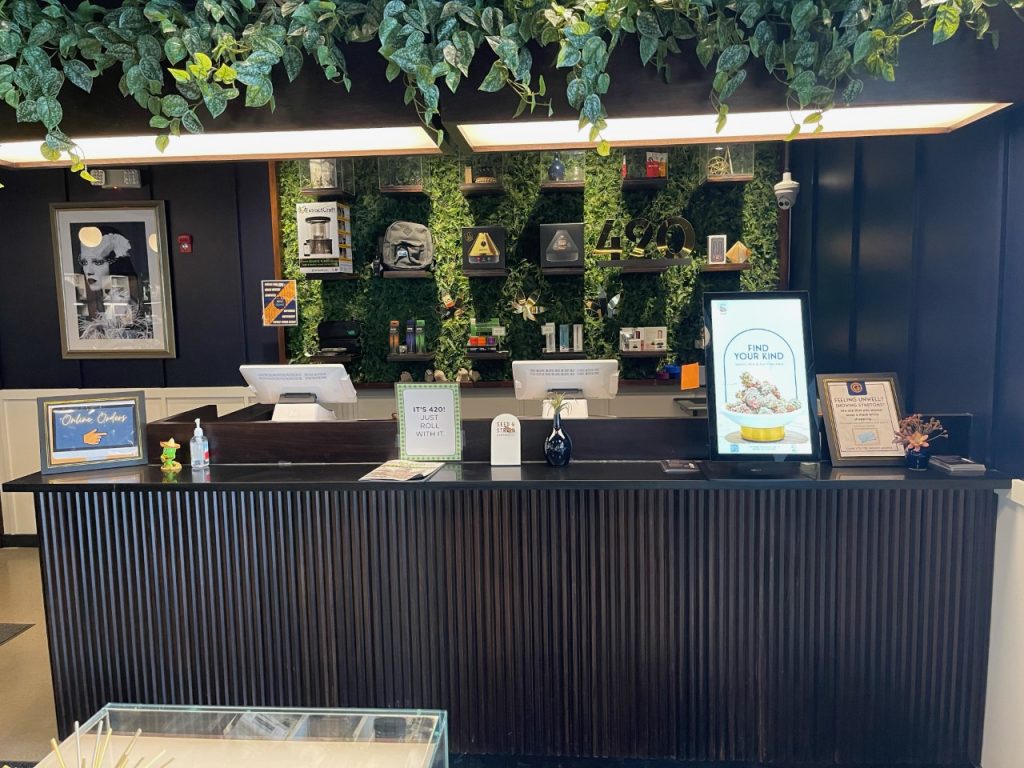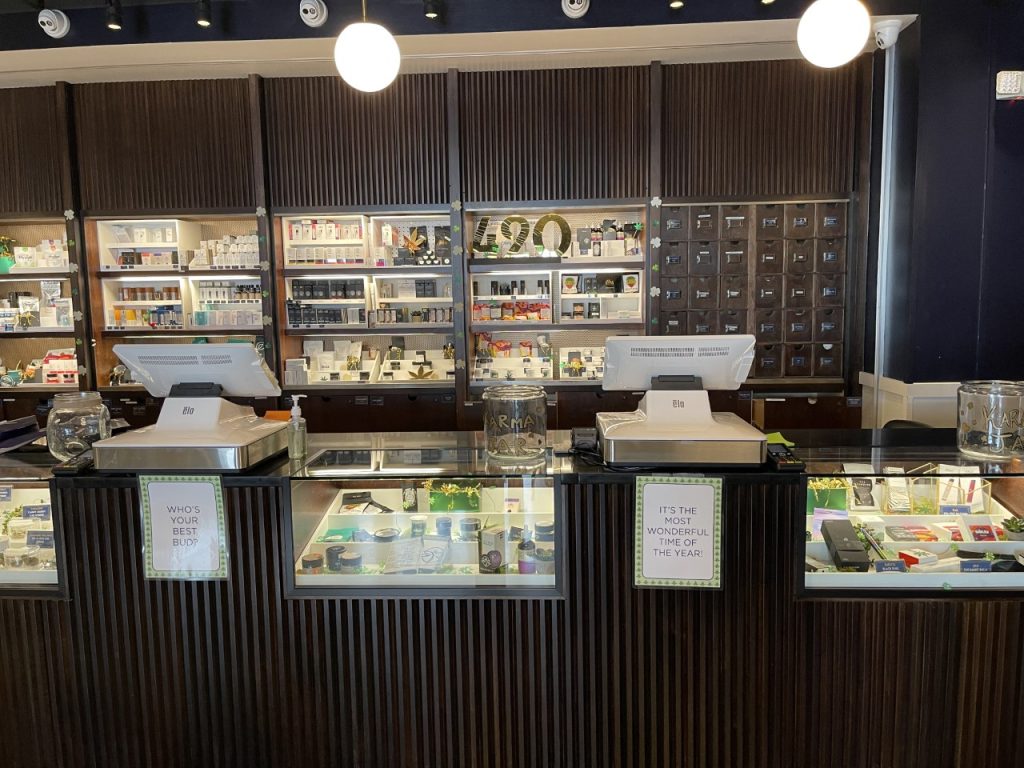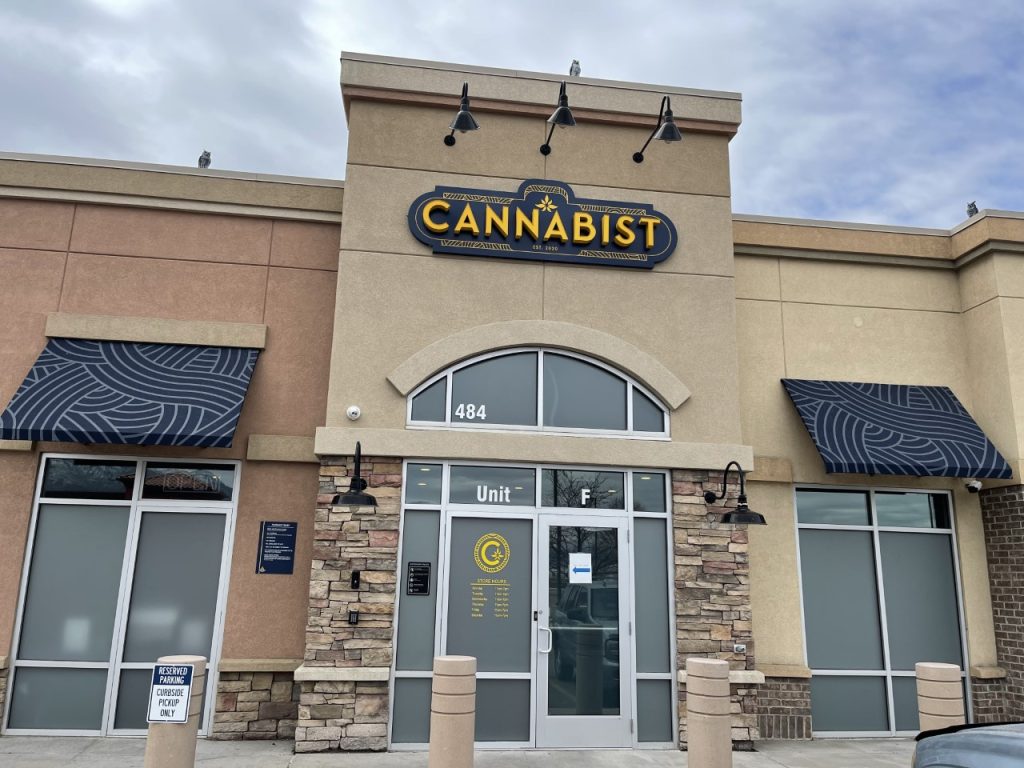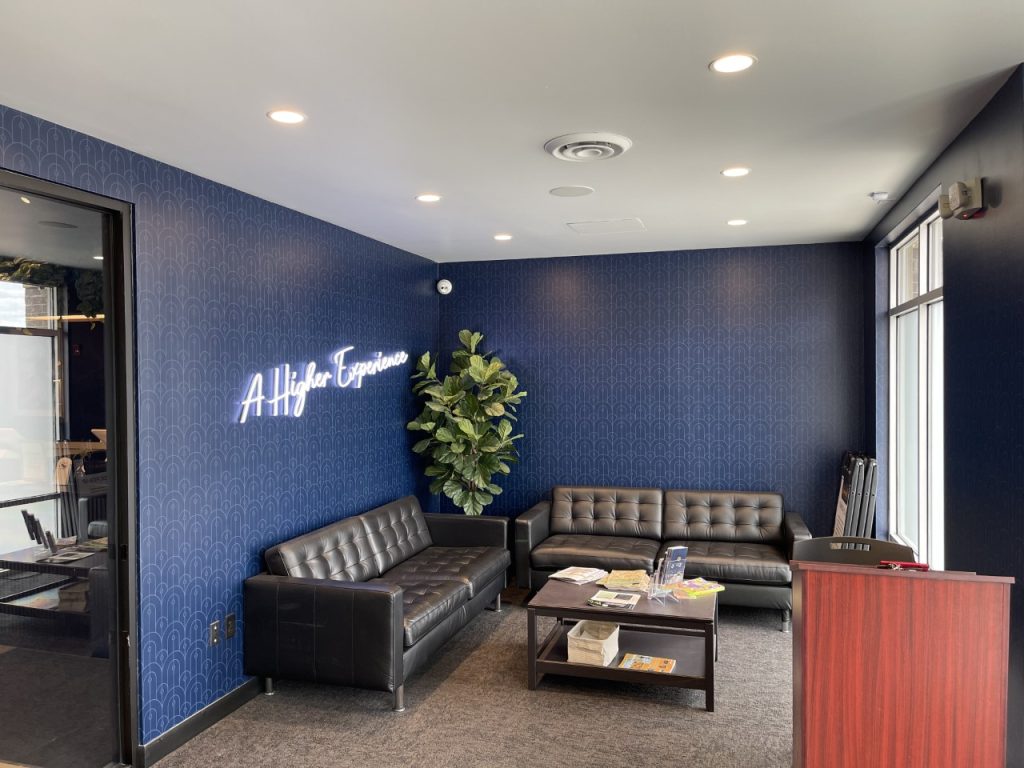 Cannabist
Cannabist Springville is a top-notch dispensary located in Springville, Utah that offers a wide variety of CBD and medical cannabis products that meet an exacting level of quality. If you don't know quite what you're looking for, the dispensary's highly educated and friendly staff would be more than happy to help answer any questions you may have — there are even on-site medical pharmacists.
You'll also find excellent deals and promotions at this location. For example, all new patients will receive 20% off their first purchase at Cannabist. More than that, the store has a Loyalty Program that allows you to accumulate points and save money down the road on future purchases.
Address: 484 S 1750 W., Springville, UT 84663
Website: https://gocannabist.com/location/springville/
Phone: (385) 327-0922
Hours: Mon – Sat 11 a.m. – 7 p.m.
Sun Closed
The Alternative
The Alternative is a wellness shop that offers a range of CBD products and other health-focused items. You'll find a wide selection of capsules, supplements, tinctures, and other CBD products at this location.
As a "hemp dispensary," The Alternative doesn't offer any products that have THC in them. In other words, this is a location for CBD-only wellness items, so The Alternative won't be able to accommodate medical marijuana patients.
Address: 910 Jefferson St W, Salt Lake City, UT 84101
Website: https://thealternativeslc.com/
Phone: (801) 210-8442
Hours: Tue – Fri 11 a.m. – 7 p.m.
Sat – 11 a.m – 8 p.m.
Sun – Mon Closed
Urban Hemp and Cannabis Company
This shop is located in Salt Lake City's Trolley Square district and stocks various cannabis goods. Unlike CBD-only shops, that means that Urban Hemp and Cannabis Company also offers cannabis products to medical patients.
The location is open daily except for Sunday, and appointments are also available. Some customers have found that the location isn't always open at the listed times, so it's best to call ahead.
Address: 680 E 600 S, Salt Lake City, UT 84102
Website: https://www.urbanhempandcannabis.com/
Phone: (801) 539-1111
Hours: Mon – Sat 11 a.m. – 6 p.m.
Sun Closed
Dragonfly Wellness
Dragonfly Wellness was the first medical cannabis dispensary that opened in Salt Lake City. Because of that, it has a pretty huge fan base and is typically packed with customers. On the shelves, you'll find plenty of options with both CBD and THC products.
Because of its popularity, you can expect the store to be busy. In fact, some customers recommend that you find products online before heading to the store. Occasionally, it can be hard to find someone there to help you.
Address: 711 S State St, Salt Lake City, UT 84111
Website: https://www.dragonflywellness.com/
Phone: (801) 413-6945
Hours: Mon – Fri 10 a.m. – 7 p.m.
Sat 10 a.m. – 5 p.m.
Sun Closed
Deseret Wellness
Deseret Wellness may feel more like an upscale medical experience than a dispensary that sells cannabis. However, this location is noted for its professionalism and its range of cannabis-based therapies and products.
Expect great customer service and a good variety of products. However, Deseret Wellness bills itself as a premium dispensary, so you should also expect to pay slightly more here than at other similar dispensaries.
Address: 222 North Draper Ln., Provo, UT 84601
Website: https://www.deseret-wellness.com/
Phone: (801) 872-7447
Hours: Mon – Sat 10 a.m. – 8 p.m.
Sun Closed
Cura Leaf
Cura Leaf is a dispensary located in Lehi, Utah that prides itself on offering premium, safe, and reliable cannabis products. Medical marijuana patients will find a variety of options to suit their needs, and those looking for CBS will also be pleased with the selection.
Compared to other dispensaries, Cura Leaf can be on the pricy side. The location also receives a lot of foot traffic, so you may find that the lines are long, and you could have trouble finding someone to answer specific questions.
Address: 3633 North Thanksgiving Way, Lehi, Utah 84043
Website: https://curaleaf.com/
Phone: (385) 338-8010
Hours: Mon – Sat 10 a.m. – 8 p.m.
Sun 10 a.m. – 7 p.m.
CBD Bros
CBS Bros in Ogden is a shop specializing in CBD-based wellness and health products. You'll find droppers, ointments, and a range of other products with cannabinol to meet your specific needs.
This is not a medical dispensary, however. While you'll be able to pick up non-THC cannabis and hemp products, medical marijuana patients must head elsewhere to find other cannabis-specific treatments.
Address: 167 25th Street, Ogden, Utah 84401
Website: https://cbdbrosog.com/
Phone: (801) 710-6024
Hours: Tue – Sat 10:30 a.m. – 7 p.m.
Sun Closed
Wholesome Co.
Wholesome Co. is a cannabis pharmacy that offers delivery and walk-in service. Its Bountiful, Utah storefront has a range of flower, vapes, and other cannabis products, as well as CBD.
Some customers have noted that Wholesome Co. appears particularly focused on cannabis flower-based treatments, so you'll likely have a hard time finding ointments, patches, topicals, and soaks for non-ingestive therapies.
Address: 580 W 100 N., West Bountiful, UT 84010
Website: https://www.wholesome.co/
Phone: (801) 695-4480
Hours: Mon – Sat 11 a.m. – 8 p.m.
Sun 10 a.m. – 4 p.m.
Beehive Farmacy
Beehive Farmacy may sound like a store that sells honey or related products, but it's actually a Salt Lake City-based cannabis dispensary for medical marijuana patients. To that end, you'll find a variety of CBD and CBD & THC products.
You may not find as well of a selection of items at this location, either. Some customers also note that you'll want to double-check your orders before heading to the store because stock can sell out quickly — even after you've placed an order.
Address: 1991 S 3600 W., Salt Lake City, Utah 84104
Website: https://beehivefarmacy.com/
Phone: (385) 212-0088
Hours: Mon – Fri 10 a.m. – 8 p.m.
Sat 10 a.m. – 6 p.m.
Sun 11 a.m. – 6 p.m.
CBD+ Store
The CBD+ Store is a health and wellness shop in Salt Lake City that stocks CBD-based tinctures, vapes, and topical products. They also offer a membership with added perks and exclusive benefits.
While the CBD+ Store is a great place to get CBD products, it doesn't have any THC-based cannabis therapies since it isn't a medical pharmacy.,
Address: 73 East 700 S., Salt Lake City, UT 84111
Website: https://www.thecbdplusstore.com/
Phone: (385) 420-4157
Hours: Mon – Sat 11 a.m. – 8 p.m.
Sun Closed
Frequently Asked Questions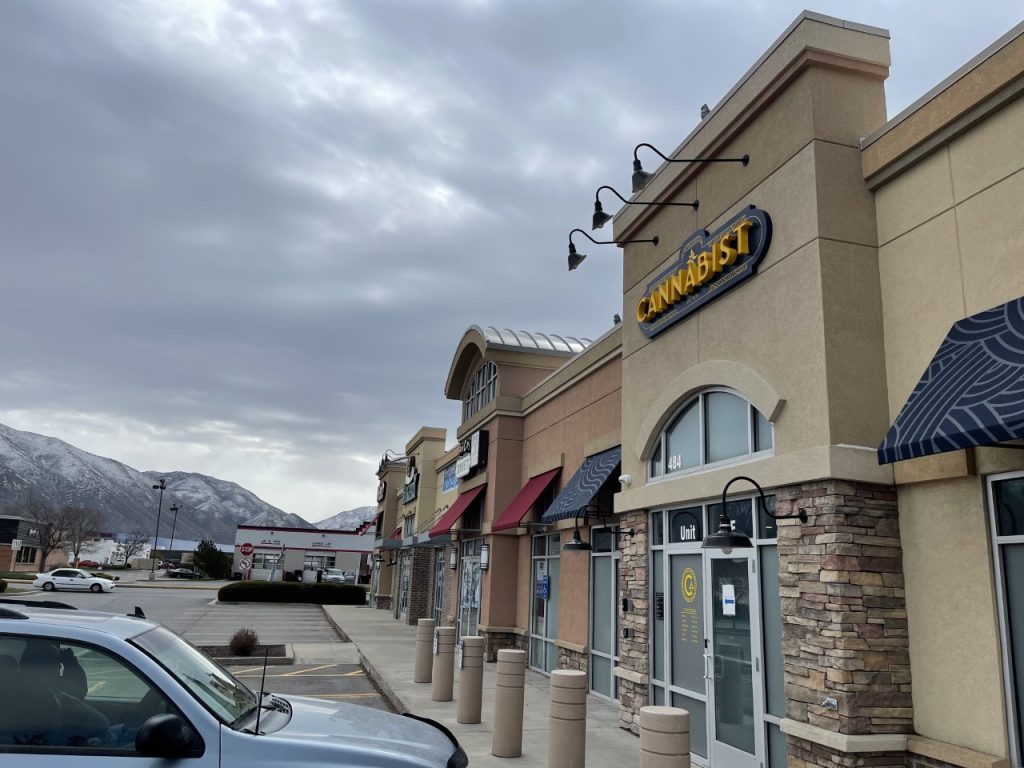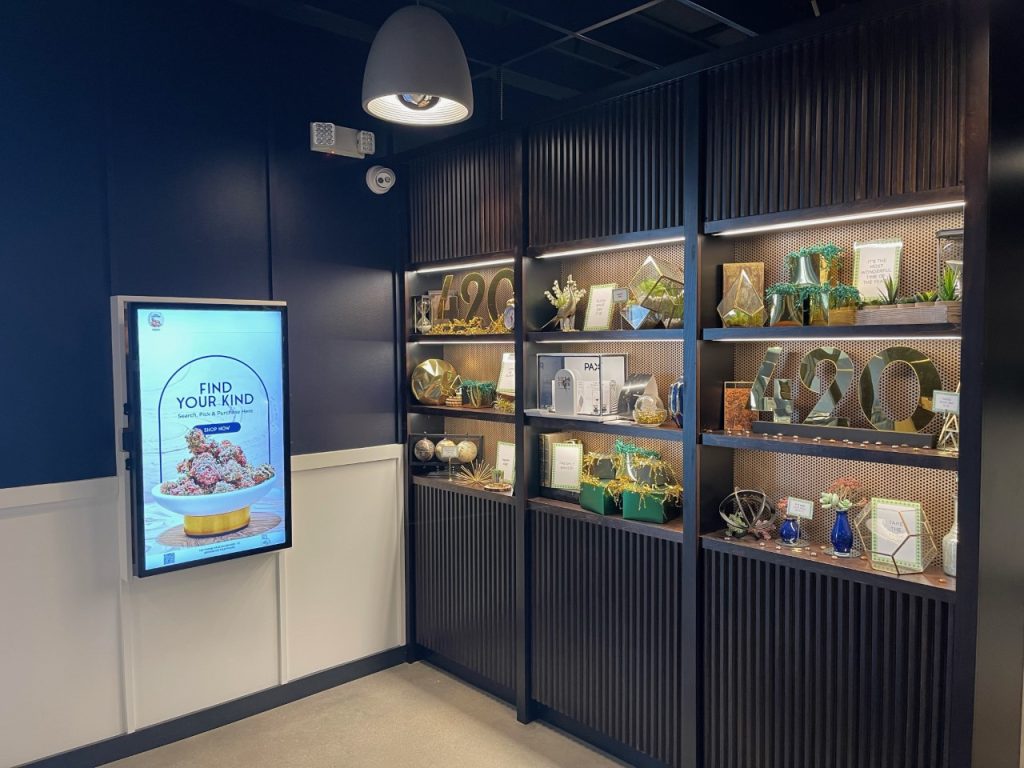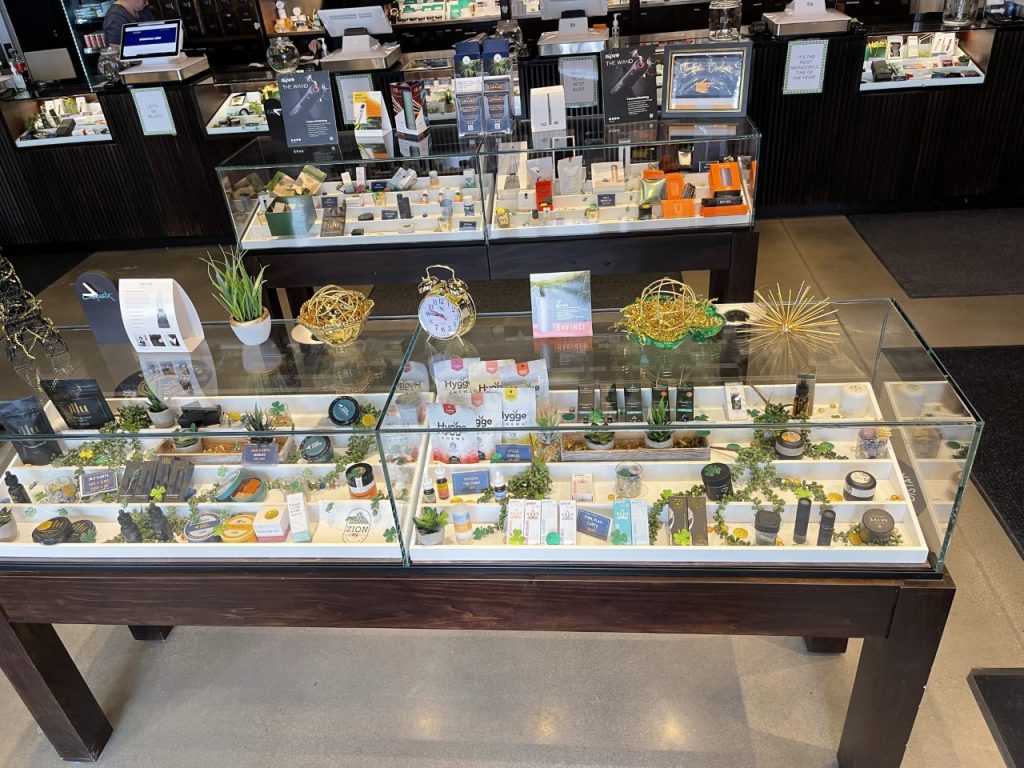 If you're looking for CBD or cannabis products in Utah, you may be wondering about the specific laws, regulations, and requirements for the sale of hemp and cannabis products in the state.
As you probably know, state law differs pretty widely on cannabis laws. With that in mind, here's what you need to know about CBD and the legality of marijuana in Utah.
Is CBD Legal in Utah?
In a nutshell, yes. CBD consumption is legal in Utah for persons of any age.
Back in 2014, a House Bill made possession of use of CBD with low levels of THC legal. However, there were still some regulations around its use. In 2018, Utah lawmakers passed another bill to make CBD available to consumers without special permits. So under current CBD Utah laws, you can buy, possess, and consume CBD products.
Is CBD Oil Legal in Utah?
Yes, CBD oil is legal in Utah. The only regulation is that it possesses less than .3% tetrahydrocannabinol (THC). If you have oil with more than that, you will need a medical cannabis card.
Can You Smoke CBD in Utah?
While you can legally possess CBD — or cannabis if you're a medical patient — in Utah, smoking is prohibited. That means no CBD cigarettes in Utah.
Consumers can't legally smoke cannabis or CBD in Utah. However, vaping CBD is legal. Vaping cannabis is legal for medical patients.
Can CBD Be Sold in Utah?
Yes, for the most part. You can buy, sell, and use CBD products in the state of Utah. There are some restrictions. While you can find products like CBD ointments and CBD oil in Utah, you may have a harder time finding items under the "banned" list, which includes cigarettes and some types of edibles.
Are CBD Edibles Legal in Utah?
It depends on your definition of "edible." The state of Utah allows for some edible CBD products, including rectangular or cubed gummies and oral liquids. CBD dog treats in Utah are good to go, too. However, other edibles — such as CBD chocolate bars, baked goods, and water or sports drinks — are illegal in the state.