All You Need to Know About Prop 64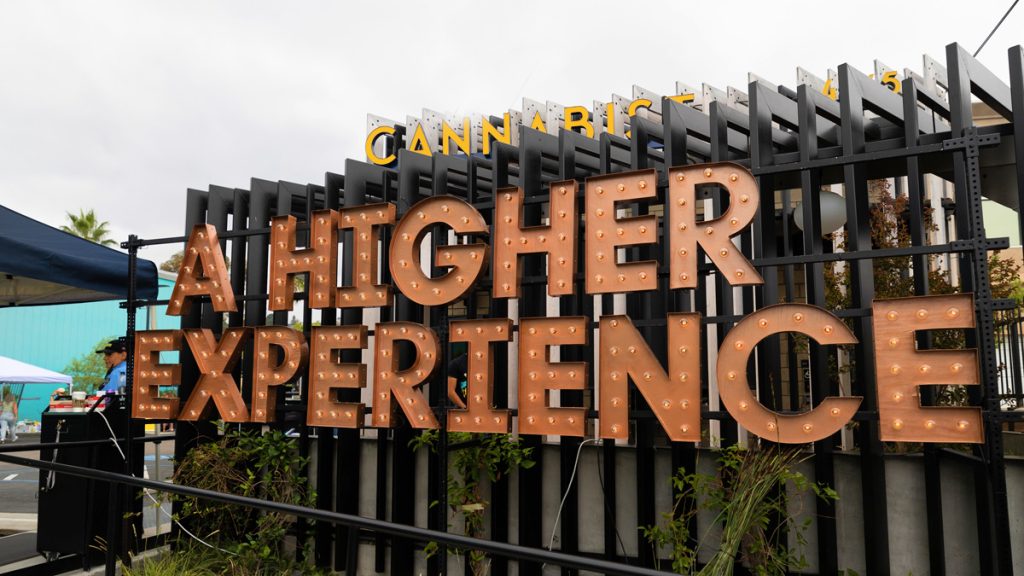 This post is part of our Best Dispensary in San Diego series, sponsored by Cannabist.
California's Proposition 64 (also known as Prop 64) was a voter initiative that legalized cannabis in the state — covering possessing, consuming, and even growing cannabis.

California's Proposition 64
If you've ever had questions about Prop 64 and its effects on cannabis in the state of California, you've come to the right place. Here's everything you need to know about Prop 64 in California.
What Is Prop 64?
Proposition 64 was a voter-led initiative in 2016 that sought to legalize cannabis in the state of California. Its full name is the Control, Regulate, and Tax Adult Use of Marijuana Act.
While other states such as Arizona have different laws about marijuana use, California has long led the way to legalize and decriminalize marijuana use in the U.S. — even though it's still prohibited by federal law. In 1996, California passed Prop 215, which made it the first state to legalize medical cannabis.
CA Prop 64 was also popular among voters. According to Prop 64 poll data, 57% voted to legalize the substance, while 42% voted no.
What Prop 64 Means
In a nutshell, Prop 64 changed California law to make the possession, cultivation, and sale of cannabis or cannabis products for those over 21 years of age.
As opposed to existing medical cannabis regulations, Prop 64 legalized marijuana for recreational use — meaning that no medical reason is necessary.
The act also created two new taxes on cannabis: one applied to the growing or cultivation of marijuana, and another on retail sales.
It didn't come without restrictions, however. Prop 64 rules do not apply to individuals under 21 years old. It also requires cannabis sellers to have a license and abide by state regulations. So, whether you are shopping dispensaries in San Francisco or La Jolla, you can check their license to confirm they are in compliance to sell marijuana in the state of California.
Businesses need to be regulated and licensed to sell cannabis legally. More than that, Prop 64 also empowered county and city governments to restrict where cannabis-based businesses could be located. Local governments could also ban cannabis establishments entirely.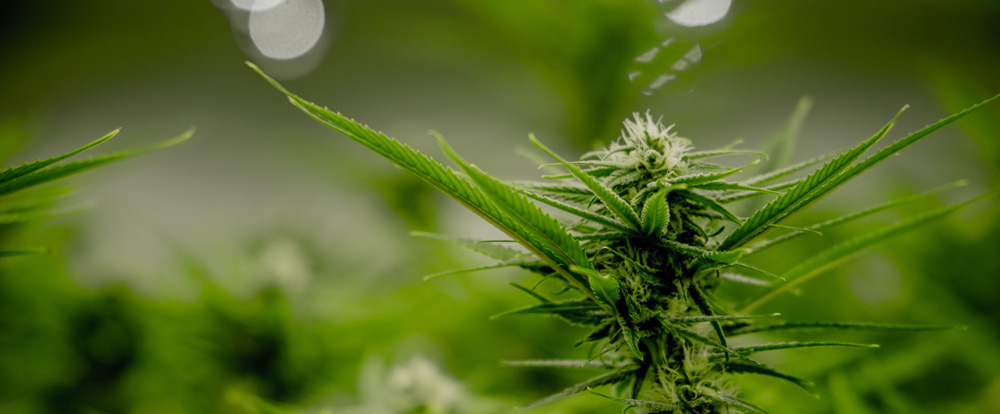 What Prop 64 Does Not Cover Under California Law
As mentioned earlier, Prop 64 does not cover the possession, sale, or cultivation of marijuana for individuals that are 21.
For example, people who are age 18 who are convicted of cannabis use or possession are required to complete community service and attend drug education classes.
Additionally, Prop 64 does not cover the unlicensed sale of cannabis.
When Did California Prop 64 Take Effect?
Proposition 64 was voted into law on Nov. 9, 2016. It officially took effect and legalized recreational cannabis sales across the state of California by January 2018.
Why Was Prop 64 Created?
There are a number of reasons why Prop 64 was created, including the growing amount of evidence that cannabis is not as dangerous of a substance as the others classified as Schedule I drugs.
Additionally, Prop 64 has bolstered tax revenue in California and reduced the strain on the prison system by decriminalizing a range of nonviolent offenses.
Taxation Of Marijuana Under Proposition 64
There are two excise taxes on cannabis that resulted from Prop 64.
The first tax is on the cultivation of marijuana. California levies a tax of $9.25 per ounce for the cultivation of flowers, and $2.75 per ounce for leaves. There are, however, certain exceptions for medical marijuana sales and cultivation.
Additionally, there's a 15 percent tax on the retail price of cannabis sales.
Later, in 2020, local governments became authorized to levy their own taxes on the cultivation or sale of cannabis, too.
Where Can Marijuana Be Consumed?
Under Prop 64, cannabis can be legally consumed in a private home or at a business that has been licensed for on-site consumption.
Cannabis cannot be consumed in any public place or anywhere smoking tobacco is prohibited. It's also banned in schools, daycare centers, or youth centers.
Additionally, consuming cannabis while driving is still illegal. That includes consumption, but also possession of an "open container" of cannabis or cannabis products while driving or riding in a vehicle — including a car, aircraft, vessel, or other types of transportation.
Where Can A Person Buy Cannabis Under Proposition 64?
A person can purchase cannabis from a licensed marijuana dispensary or another location that sells cannabis-based products per Prop 64 regulations.
Many California cities have their own cannabis dispensaries. There are Bay Area dispensaries where legal weed in San Francisco and surrounding areas provide marijuana for purchase. Furthermore, there are other places such as L.A. dispensaries, and San Diego dispensaries and more where you can buy legal marijuana under prop 64.
Local popular options include Cannabist, a highly rated cannabis dispensary in the Pacific Beach region of San Diego.
If you'd like to have your cannabis delivered, there are also a number of San Diego weed delivery services.
Is it Legal under Proposition 64 for a Person to Grow Cannabis?
Yes, it's legal for an entity or individual to grow and cultivate cannabis under Prop 64.
An individual can grow up to six cannabis plants within a private home, so long as the plants are not visible from a public space and are stored in a locked area.
Cannabis cultivation businesses can run full growing centers, subject to the regulations present in Prop 64.
Prop 64 Pros And Cons
Many opponents of Prop 64 were concerned that the measure would increase drug problems and highway fatalities, and would not have an effect on the black market sale of the substance.
There are some cannabis users who believe that regulated cannabis is too expensive, given the additional taxes.
Proponents of the measure, however, say that it creates a safe and legal system for cannabis use in California. Cannabis use is widespread in California, but before Prop 64, it did not have the same safety regulations and tax revenue as legalized cannabis.
Additionally, Prop 64 reduces costs for law enforcement agencies. Advocates of the measure say it would also reduce the black market for cannabis.
Cannabis is Legal in San Diego Because of Prop 64
Prop 64 is the law in San Diego and all of California. Because of it, cannabis use is fully legal for adults over 21 years of age.
While the exact details of the law may be a bit complex, many proponents tout the benefits of it — a safer and more regulated cannabis economy that's expected to add billions of dollars of tax revenue to California's coffers. Its full name is the Control, Regulate, and Tax Adult Use of Marijuana Act.
The banner image in this article is courtesy of Cannabist of San Diego.