San Diego Vacation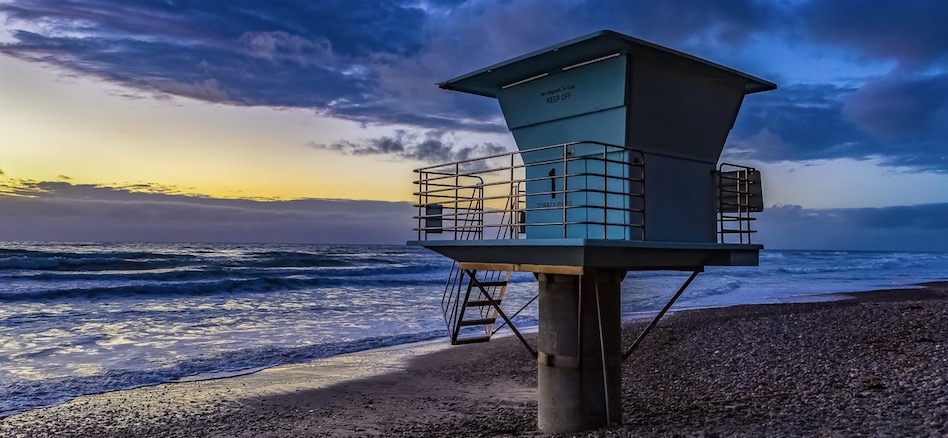 Warm sunshine all year 'round. White-sand beaches with crystal clear, turquoise waters. An active nightlife, tons of things to enjoy with your family, and exquisite dining. When we think about our favorite things about San Diego, these are just a few of the things that come to mind. With all of the amazing things it has to offer, there's no question as to why this beautiful city is one of the more popular vacation hotspots in the country as well as an appealing place for snowbirds to winter.
San Diego truly does have it all. In fact, if we had to try to find the one downside to all of the incredible things we have here, we'd have to admit that it can be hard to take it all in fantastic offerings in just one trip. However, that's easily fixed — you'll just have to come back again for another vacation with us in the near future! Whether it's your first vacation to San Diego or you're no stranger to our city, we're excited to share with you all of our favorite San Diego vacation ideas so you can experience it all during your stay. And don't forget to check out our sensational San Diego vacation discount packages here.

Tips for a Great Vacation in San Diego
Trying to plan a San Diego trip can definitely be a little bit challenging, especially if you're trying to squeeze a lot into your itinerary. Fortunately, we've broken it all down for you, sharing all of our insider tips about what to see and do to see while here. That way, you can make the most of your San Diego vacation, without having to worry about missing out on anything. Oh, and by the way? Everything's been vetted by the locals, so you can be sure you're getting the best of what we have to offer while you're here!
Where to Stay
When you think of a San Diego vacation, what comes to mind first? Is it our warm, sun-baked beaches, or are you more into the bustling urban center that can be found here? If you plan to grab your beach umbrella, a good book, and a bottle of SPF, then you're definitely going to want to park yourself at one of the gorgeous oceanfront hotels that dot the beach. For one of the best La Jolla hotels on the beach, take a peek at The Pacific Terrace Hotel (at 610 Diamond St.). This 4-star resort hotel is right on the water, and it boasts private patios and balconies that overlook the beach. It's one of our favorite places to vacation in San Diego.
If you're looking for more of a laid-back vibe, then The Beach Cottages (4255 Ocean Blvd.) may be more your thing. With fire pits, ping pong, shuffleboard, and grills, this is the perfect getaway for families. And yes, it's just a few steps away from the inviting waves! Or, if you want to position yourself closer to the parks here in San Diego, you can't go wrong with the Hotel Republic (421 West B St.), a luxurious boutique hotel just a mile and a half away from San Diego Zoo. The Dana on Mission Bay (1710 W. Mission Bay Dr.) features waterfront rooms and is within walking distance to SeaWorld, or you can take their complimentary shuttle. Or, if you want to stay someplace more posh, check out these luxury air bnb vacation stays.

Things to Do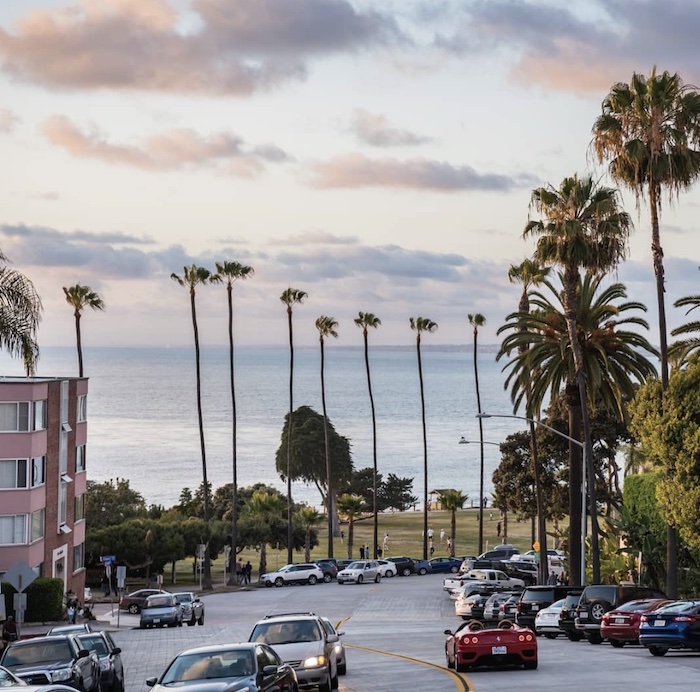 You'd be remiss to come all the way to San Diego and not dip your toes into the water. Since we know you came here for our pristine San Diego beaches, then we're happy to share with you some of the best, little-known coves for you to wade around in. (Psst, our favorite is Coronado City Beach! You're going to love it.) We promise you, if you're looking for a San Diego beach vacation, we've got you covered.
That said, if you want to branch away from the beach, why not check out Bernardo Winery (13330 Paseo Del Verano Norte)? You'll have to drive inland a little bit, but it's totally worth it and is definitely one of our favorite vacation activities in San Diego. They offer wine by the glass or the flight, depending on how much you're feeling like sampling. You can also make reservations for Sunday brunch, which is definitely something you don't want to miss! Once you're done savoring your sips, you can take a stroll around their grounds and take a look at the art galleries and shops on the winery grounds.
San Diego is also home to so many amazing attractions (and we'll be getting to those in just a moment, we promise!) but there's also a few things off the beaten path that you don't want to miss out on. You can check out the San Diego SEAL duck tours (500 Kettner Blvd.) to enjoy your San Diego vacation by both land and sea. Or, if you're a history buff, you really don't want to skip seeing the USS Midway (910 N Harbor Dr.), a retired aircraft carrier. And since you're already taking in the historic sights here, why not mosey on over to Old Town San Diego State Historic Park (910 N Harbor Dr.) to take in the rich history?
Top Attractions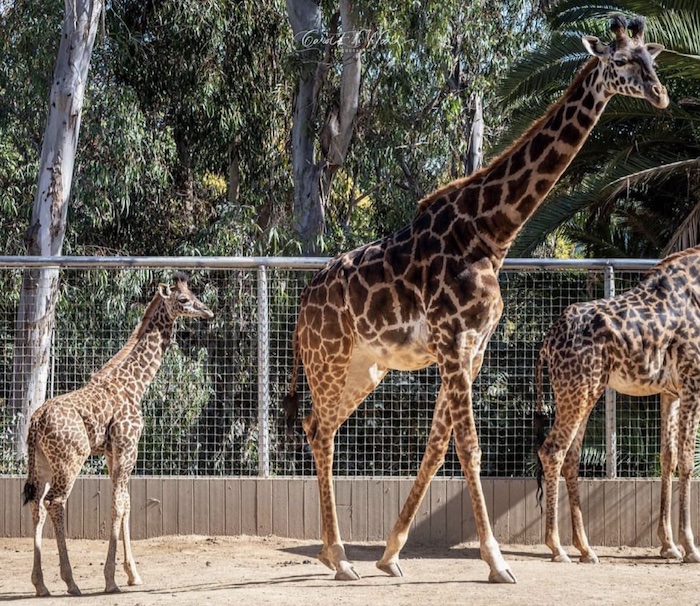 A San Diego vacation just wouldn't be complete if you didn't carve out a little bit of time on your schedule for some of our bigger attractions. People come from across the globe to see them, and for good reason. Where else are you going to be able to admire these exotic, regal animals outside of their natural habitat? Well, if you love animals as much as we do, then you need to make sure you budget a day to visit the San Diego Zoo (2920 Zoo Dr.). Here you'll not only see bonobos, leopards, and rhinos, but you'll also learn about the conservation efforts underway to keep them from going extinct, as well.
This zoo happens to be tucked away at Balboa Park, so if you're going to be in the neighborhood, you definitely want to take some time to explore this 1,200-acre urban park. It not only has tons of natural beauty to behold (such as the Japanese Friends Gardens), but you can also take in Chicano history (at the Centro Cultural de la Raza), and even catch yourself taking in the various museums and art galleries (the Air & Space Museum and the San Diego Art Institute come to mind, but you have a whopping seventeen to choose from overall!).
If the San Diego Zoo doesn't scratch that itch to see majestic animals, then you may want to hit up SeaWorld (500 Sea World Dr.) to admire the dolphins, orcas, and penguins and hear about their rescue efforts. The San Diego Zoo Safari Park (15500 San Pasqual Valley Rd.) is also a must-see, and you seriously cannot skip a wildlife safari while there. For all of the genuine animal lovers out there, this will definitely fulfill all of your dreams of frolicking among the wild beasts of the world, right here in San Diego.
Places to Eat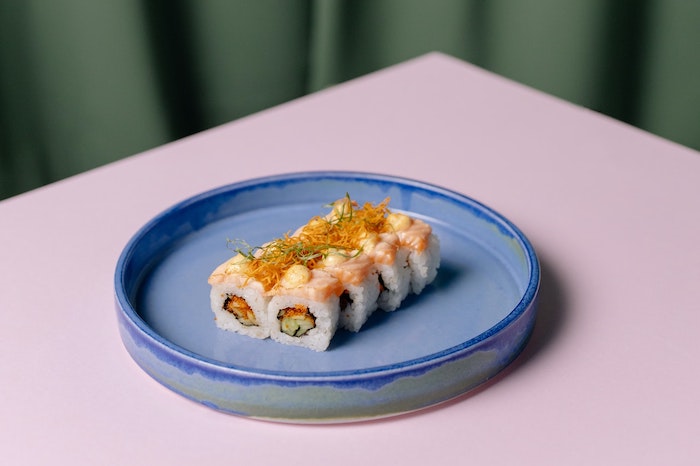 No doubt, taking in all of this activity is going to leave you with a growling stomach, and you're going to want to fill up before heading back out. San Diego is a cultural melting pot with a huge Latin American influence, so if you're a fan of tacos, burritos, churros, tostadas, and tamales, then you've come to the right place. San Diego is the home to Mexican food, so we really hope you take the time to enjoy the wide variety of Mexican food in San Diego. A personal favorite is definitely Tacos El Gordo (3265 Palm Ave.), where — get this — the authentic Tijuana-style tacos are a steal at less than $2.50 each!
If you're not in love with Mexican food, though, don't fret. There's so much more to be tasted during your San Diego vacation, and you'll be able to fill your plate up with a wide variety of delicious fare. Soichi Sushi (2121 Adams Ave.) features authentic omakase-style sushi, and their seafood is guaranteed to be fresh. Meze Greek Fusion (345 Sixth Ave.) in Downtown San Diego offers up a small-plates menu, and rumor has it that they have the best hummus and pitas in town. If you've got a hankering for a juicy, seared steak, then you'll want to snag a reservation at Born and Raised (1909 India St.). While there, grab a cocktail on their rooftop patio. You seriously won't regret it!
Family Activities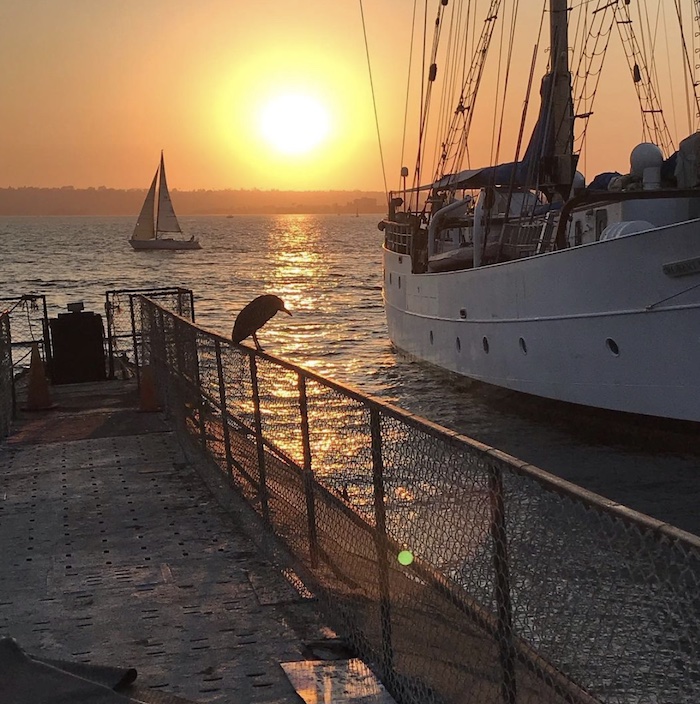 One thing that we love about San Diego is that it's the perfect place to take the whole family. Once your children have gotten their fill of the beaches, why not bring them indoors for a while? And we have the perfect place to take them: The New Children's Museum (200 West Island Ave.). Yes, they'll have fun while there, but they're also going to learn so much about art and culture while running around and exploring the various installations. From art studios and workshops to talks from artists, you're going to have a little Picasso on your hands when you're done there.
We're also a huge fan of the Maritime Museum (1492 N Harbor Dr.), where you and your kids can ogle the Star of India, the oldest active sailing ship. LEGOLAND® California Resort (just up the road at One Legoland Dr., Carlsbad) is a fantastic place for them to burn off some energy while riding rides (there's over 60 to experience!) and splashing around in the Lion Temple Wave Pool. And we definitely have to put in a good word for Aquatica San Diego (2052 Entertainment Cir., in Chula Vista) during your family trip to San Diego. There's rides, slides, and so much fun to be had. Of course, your kids will love SeaWorld and The San Diego Zoo, too, so make sure you pencil those in for your San Diego family vacation, as well.
Nightlife & Things To Do For Adults
San Diego isn't just for the kiddos, though. After all, why should they have all the fun? A San Diego vacation isn't complete without taking in the impressive nightlife that we have here. If you're wanting to sneak away and do something solo (or with your partner!) then you need to get a load of our incredible roster of things to do once the sun goes down. We have to admit, romantic vacations to San Diego are sort of our thing, and we're definitely proud of it. Trade out your flip-flops for dancing shoes and head Downtown to The Rooftop by STK (600 F St.). You'll feel classy when they lift the velvet rope for you and let you in, and the upbeat jams from the DJ will keep you grooving all night long.
If live music isn't your thing, no worries. The Shangri-La Hookah Lounge (1140 Garnet Ave.) in Pacific Beach has smooth hookahs and a chill atmosphere. You'll want to arrive early for their happy hour, but definitely plan on staying a while. Or maybe getting your funny bone tickled at American Comedy Co. in the Gaslamp Quarter (818 Sixth Ave.) is more your vibe. Order your tickets in advance so you don't miss out on their headlining guests, as they always have a steady stream of celebrity comics on rotation there. However, laughing until your sides split can be thirsty business, so you'll want to breeze on over to one of our many breweries for a craft beer once the show ends.
It's hard to choose a favorite brewery here in San Diego (we have so many!) but some of our favorites include Modern Times (3725 Greenwood St.), Eppig (3794 30th St.), North Park Beer Co. (3038 University Ave.), Alpine Beer Co. (1347 Tavern Rd., in Alpine), Bagby (601 S Coast Hwy., in Oceanside), Pizza Port (with locations in Carlsbad, Ocean Beach, and Solana Beach), Burgeon (6350 Yarrow Dr. Ste E, in Carlsbad), Burning Beard (785 Vernon Way, in El Cajon), and Mother Earth (2055 Thibodo Rd Ste E, in Vista). There you'll find local microbrews and we're betting you'll discover a new favorite, too.
Safe to say, San Diego is the home to craft beer, and we've also got a share of craft beer bars from which you can choose. The Blind Lady Ale House (3416 Adams Ave.) in Normal Heights has been repeatedly voted as one of the top 100 beer bars in all of America. Hamilton's Tavern (1521 30th St.) in South Park also holds its own and is worth the visit. We also need to put in a vote for The Brewer's Tap Room (1456 Encinitas Blvd., in Encinitas) for some of the best craft brews in the city.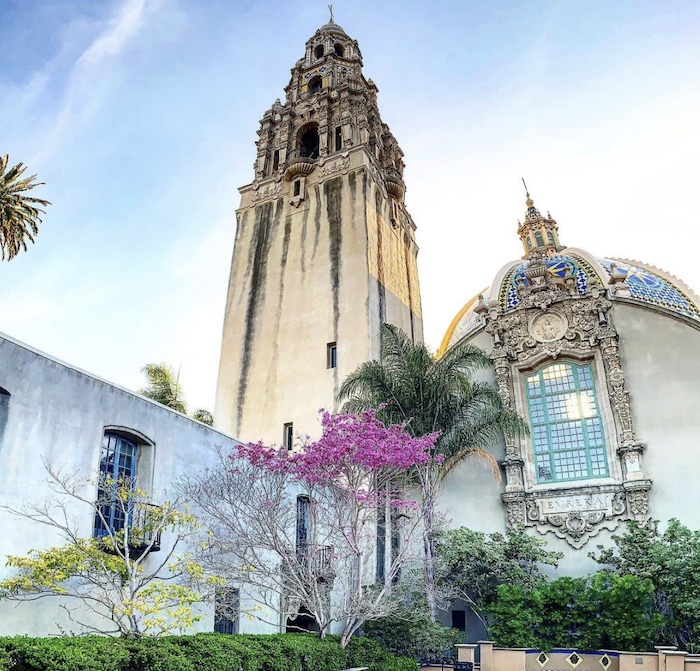 San Diego Vacation Frequently Asked Questions
If it's your first San Diego vacation, then you've probably got a question or two about what it's like here and what you need to know before you arrive. By planning ahead, you can help ensure your San Diego vacation goes off without a hitch so you can make the most out of your stay here with us.
Is San Diego a Good Vacation Spot?
Not to boast, but San Diego literally has it all. We've got amazing weather all year round, gorgeous beaches, tons of things for you to do with your family, and an active nightlife. What more could you ask for?
What's the Best Time To Go To San Diego?
While we love our summers here in San Diego, so does everyone else. If you can handle the crowds, then please free to swing on by during those months. However, the absolute best times to come for a San Diego vacation are in the spring (between March and May) and in the fall (between September and November).
How Much Is Vacation To San Diego?
Depending on your budget, a San Diego vacation can range in price, all the way from the economy to the luxurious. Cheap San Diego vacations aren't out of the question, though. Most hotels are over $100 per night, and you'll want to budget for food and activities, too. You can reasonably expect to spend anywhere between $2,000 and up to $6,000 or more for one week.
Is San Diego Safe for Families?
San Diego is great for families! In fact, San Diego boasts a crime rate that is an impressive 15% lower than the national average, making it a fantastic place for you to bring the whole family.
How Many Days Are Enough for a Vacation in San Diego?
With so much to see and do here in San Diego, we really don't want you to feel rushed to take it all in. It may be a good idea to pick up a San Diego vacation guide when you get here so you don't miss anything. At the bare minimum, we recommend at least three days here. That way, you can take in all the major highlights our city has to offer.
Do You Need a Car When Visiting San Diego?
While having a rental car can definitely make your stay easier, it's not necessarily a deal-breaker. San Diego has incredible public transportation, such as our Trolley Station and public transit. We also have rideshare options here, too, if you prefer private transportation instead.
What Is the Best Location To Stay in San Diego?
Depending on what your goals are during your San Diego vacation, there are a few places we can recommend that you stay. Obviously, the beach is always a solid choice and is definitely the best area to stay in San Diego for a vacation if you want to stick close to the water. If you want to be closer to the nightlife, we can vouch for the Gaslamp District, and if you want to be closer to the parks, then Balboa Park is perfect for you.  You should also look into long or short-term vacation rental ordinances, which may help you decide on your final destination in San Diego.
Closing Thoughts on Planning a San Diego Vacation
If you've been thinking about getting away from it all for a few days, then you really can't go wrong with planning a San Diego vacation. It's even a great destination for a staycation. Enjoy all our wonderful beaches, or just loung in the back yard soaking up the sun after you've had a qualified San Diego pool service clean and crystalize your home's pool or spa.
We've got everything you'd need to make wonderful memories and have the time of your life in our beautiful city. From our theme parks to beaches, and our amazing wineries and cultural influence, San Diego really is a hidden gem on the West Coast. No matter if you plan to come solo or bring your whole family, you're all welcome here, and we'd love to share our warm Californian hospitality with you!
About the author: When Karyl Trejo isn't writing articles about health and fitness, you can find her hanging out with her husband and two cats on the beautiful Central Coast of California, chipping away at her next science fiction novel. If you want to hit her up for her favorite chocolate chip cookie recipe or swap running tips with her, you can find her LinkedIn here.
Banner photo from BommaritoArt.com.