Best Things to Do in Utah: Top 10 Cities to Visit & Enjoy!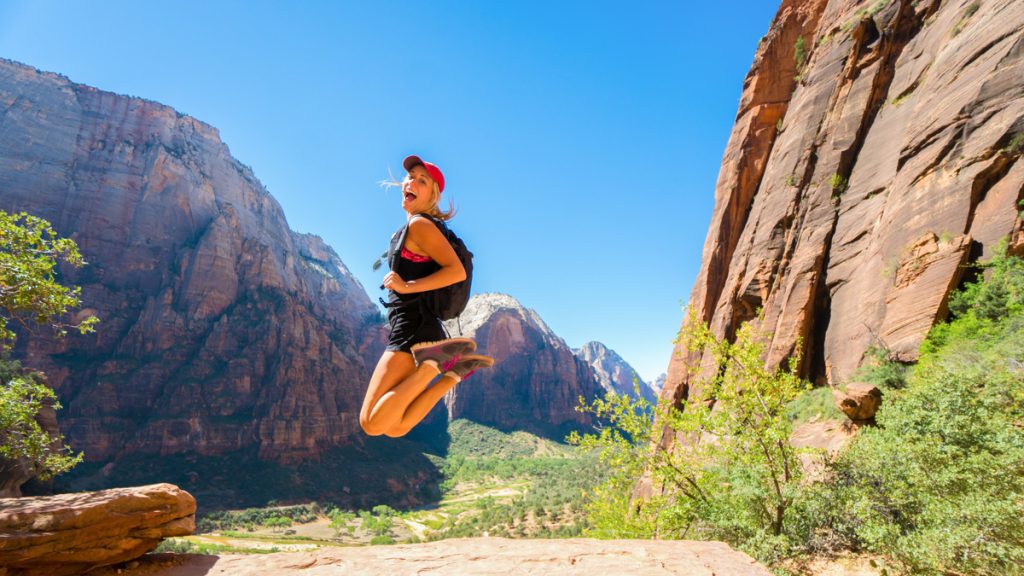 This post is part of our Best Dispensaries in Utah series, brought to you by Cannabist Springville.
When it comes to things to do in Utah, be prepared to be mystified, marveled, and mesmerized.  Why? Because the Beehive State is home to endless adventures, sensations, and experiences around every snow-capped mountain and prickly pear cactus.  Utah is a captivating destination that seamlessly blends breathtaking landscapes with rich cultural experiences. From the iconic red rock formations of Zion National Park to the majestic peaks of Park City, embark on a journey through Utah's best attractions and create memories that will last a lifetime.  Not sure where to start? No worries. We've curated this list of ideas to help you decide what to do in Utah. Whether you follow our breadcrumbs or set out on your own, Utah is bound to deliver all the experiences you crave in this great Southwestern state.

Things to Do in St. George, Utah
Some of the most arresting desert views and eye-popping national treasures can be found right in St. George. If you are an adventurous soul, there's no end to hiking, biking, and outdoor fun to be had in the landmarks around the city. And if you are more of an indoors-loving tourist, there is no end to things to do in St. George Utah for entertainment and relaxation.
Zion National Park (Visitor Center)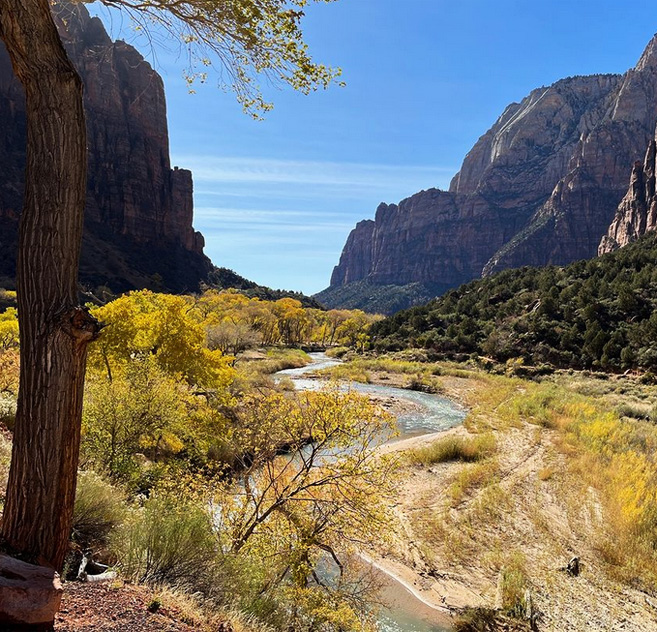 Explore stunning red rock landscapes, hike scenic trails, and witness breathtaking views of Zion Canyon.
Snow Canyon State Park (1002 Snow Canyon Dr)
Enjoy hiking, biking, and rock climbing in this beautiful park known for its striking sandstone cliffs.
St. George Dinosaur Discovery Site (2180 E Riverside Dr)
Discover fossilized dinosaur tracks and learn about the region's prehistoric past.
Tuacahn Amphitheatre (1100 Tuacahn Dr)
Experience outdoor live performances amidst the red rocks, from musicals to concerts.
Red Hills Desert Garden (375 E Red Hills Pkwy)
Take a leisurely stroll through a botanical garden showcasing desert plants and wildlife.
Things to Do in Park City, Utah
If biking, hiking, and skiing are right up your alley, you're going to love Park City. And if you're not the outdoorsy type? Nothing to worry about because there are plenty of other things to do in Park City Utah, such as enjoying exceptional shopping, dining, and entertainment. Known for its hospitality, and cleanliness, Park City is a must-see stop on your tour of Utah.
Park City Mountain Resort (1345 Lowell Ave)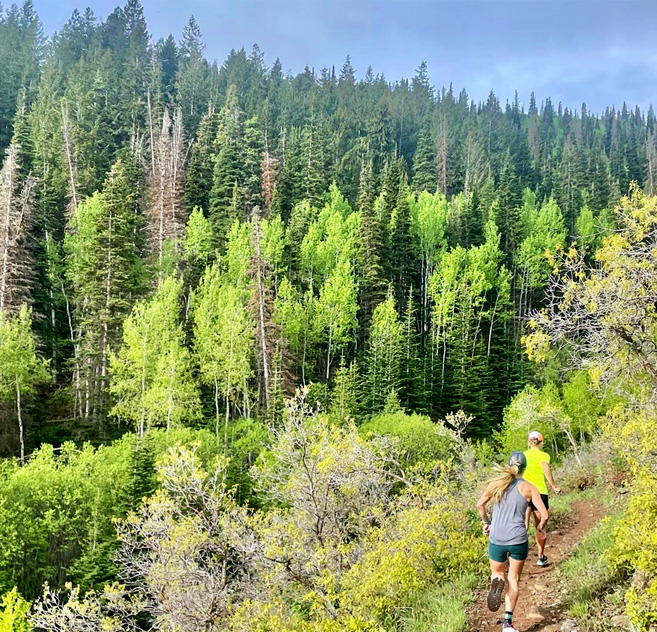 Hit the slopes in winter for skiing and snowboarding or enjoy mountain biking and hiking in summer.
Historic Main Street
Explore the charming downtown area with its unique shops, art galleries, restaurants, and vibrant nightlife.
Utah Olympic Park (3419 Olympic Pkwy)
Experience the legacy of the 2002 Winter Olympics through activities like bobsledding and ziplining.
Park City Museum (528 Main St)
Learn about the city's mining history, visit interactive exhibits, and explore the historic buildings.
High West Distillery & Saloon (703 Park Ave)
Sample award-winning whiskey and enjoy a meal at this popular distillery and restaurant.
Things to Do in Moab, Utah
Wondering about what kinds of things to do in Moab, Utah? Allay your curiosities because we have a list of spectacular destinations in and around the city you won't want to miss. From splendid sunsets, rock climbing adventures, and spectacular views – oh, and did we mention some of the best craft beers in the state? Read on for these hot spots to visit in Moab.
Arches National Park (Visitor Center)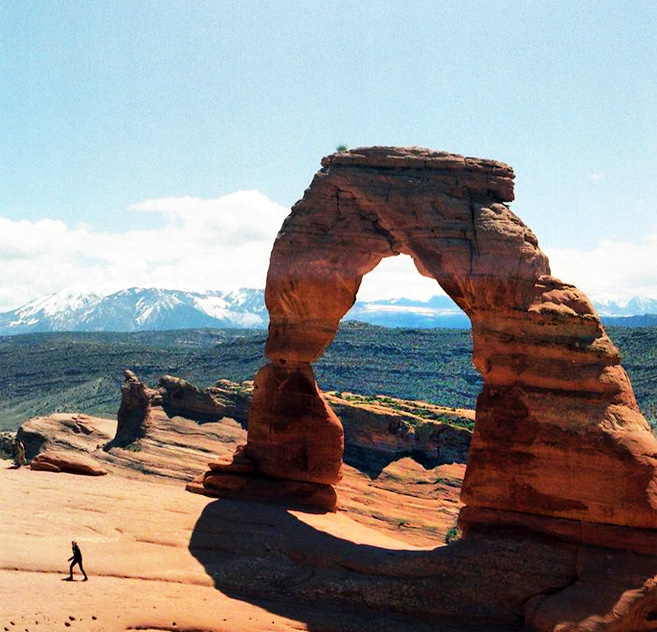 Marvel at the iconic Delicate Arch, hike to breathtaking viewpoints and discover unique rock formations.
Canyonlands National Park (Island in the Sky Visitor Center)
Explore vast canyons, hike to overlooks, and witness stunning sunset vistas.
Dead Horse Point State Park (UT-313)
With all the panoramic views of the Colorado River and its meandering canyons from this stunning viewpoint, you can't help making remarkable memories when you visit Dead Horse Point.
Slickrock Bike Trail
Challenge yourself with mountain biking on the world-famous Slickrock Trail, known for its unique sandstone terrain.
Moab Brewery (686 S Main St)
While thinking about what to do in Utah, why not gather your thoughts over a fine pint of beer. Moab Brewery allows you to unwind with craft beers and delicious food after a day of adventure in Moab's popular brewery.
What to Do in Salt Lake City, Utah
If other states in the nation could express jealousy, they certainly would when it comes to all the sensational sites to visit in Salt Lake. To explain, this city is the host to no less than five historic and beloved national parks in the US.  With its electric nightlife, superb shopping, and featuring the best dispensary in Utah – there is no limit to phenomenal things to do in Utah when you visit Salt Lake City.  
Temple Square (50 W North Temple)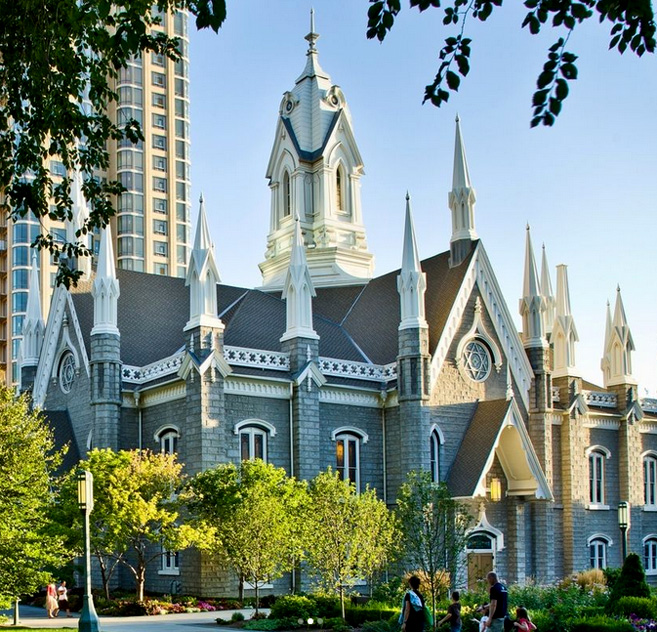 Visit the iconic Salt Lake Temple and explore the beautifully landscaped grounds and historic buildings.
Utah State Capitol (350 N State St)
Take a guided tour of the stunning state capitol building and enjoy panoramic views of the city.
Natural History Museum of Utah (301 Wakara Way)
Discover fascinating exhibits about Utah's geology, dinosaurs, and Native American cultures.
Hogle Zoo (2600 Sunnyside Ave)
Get close to various animal species, from elephants to polar bears, in this family-friendly zoo.
Red Butte Garden and Arboretum (300 Wakara Way)
Wander through beautiful gardens, enjoy scenic trails, and attend outdoor concerts and events.

Things to Do in Ogden, Utah
When it comes to things to do in Utah, Ogden is a mecca for adventure, culture, and more. Extreme mountain biking, skiing, and hiking await you in Ogden. The city also has a smashing night scene, five-star dining – and we highly recommend checking out all the historical landmarks in this winning city.
Snowbasin Resort (3925 E Snowbasin Rd)
Ski or snowboard on world-class slopes in winter, or hike and mountain bike in summer.
Ogden Nature Center (966 W 12th St)
Explore the center's nature trails, spot wildlife, and learn about local ecosystems.
Historic 25th Street
Experience the historic downtown district with its unique shops, restaurants, art galleries, and live entertainment.
Treehouse Children's Museum (347 22nd St)
Parents often ask about what to do in Utah with their kids. This museum is the perfect solution. Engage young minds with interactive exhibits and imaginative play in this fun museum.
Union Station (2501 Wall Ave)
Visit the historic train station, which houses museums like the Utah State Railroad Museum and Browning Firearms Museum.
Things to Do in Provo, Utah
Imagine unwinding on vacation at a luxurious spa retreat, or touring expansive canyon trails. From bird watching to skiing, the internationally recognized resorts in Provo will surely satisfy even the most finicky travel adventure seekers.
Brigham Young University (Provo, UT)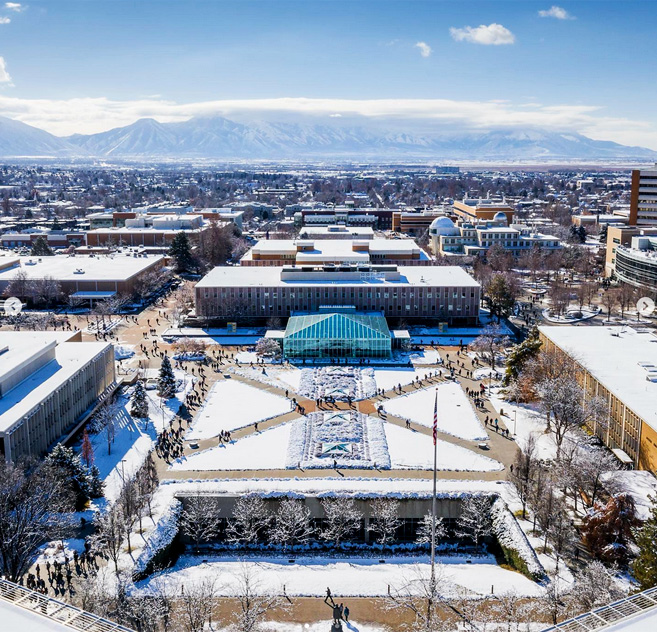 This is such a lovely campus, you won't be able to resist strolling through it while appreciating the natural beauty and catching up on the history of Brigham Young Uni. While you're there, visit attractions like the Monte L. Bean Life Science Museum.
Provo Canyon (Provo Canyon Rd)
Enjoy scenic drives, hike to stunning waterfalls, or go fishing and boating in the Provo River.
Bridal Veil Falls (Provo Canyon)
Admire the majestic waterfall and take a short hike to appreciate the natural beauty of the area.
Monte Cristo Campground
Escape to the peaceful campground for camping, picnicking, and outdoor activities surrounded by nature.
Provo River Trail
Walk, run, or bike along the scenic trail that follows the Provo River, offering beautiful views and recreational opportunities.
Things to Do in Logan, Utah
Sensational museums stuffed with over 100 years of Western history, art, and culture should be a significant draw to anyone looking to sample all the delights Utah has to offer in Logan. Moreover, the city is home to enviable shopping experiences, and resorts, and the golfing is off-the-chain.
Utah State University (Logan, UT)
Explore the campus, visit the Utah State University Museum of Anthropology, and enjoy sporting events.
Logan Canyon Scenic Byway (US-89)
This scenic byway begs to be driven on a crisp, sunny day. While rolling through the canyon, US-89 will unveil tons of opportunities to take snapshots, embark on hiking trails, and just appreciate the natural wonders.
American West Heritage Center (4025 US-89)
Experience living history with interactive exhibits, farm animals, and seasonal events.
Logan River Golf Course (550 W 1000 S)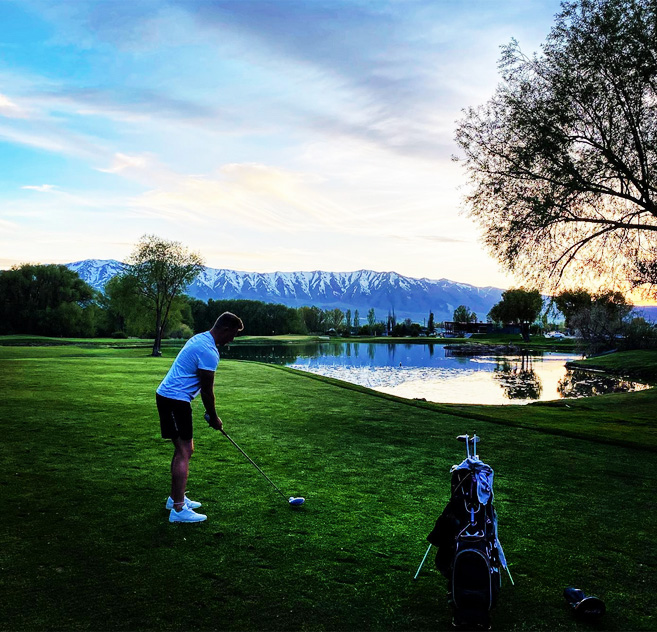 Tee off at this beautiful golf course with stunning mountain views.
Zootah at Willow Park (419 W 700 S)
Discover a variety of animals, including exotic and native species, in this intimate zoo.
Things to Do in Kanab, Utah
Tucking in the heart of no less than ten different natural wonders in the US, Kanab is home to phenomenal natural scenery. Hiking, biking, boating, skiing, horseback riding – nothing is off limits when you come to visit this enchanting and hauntingly beautiful city.
Best Friends Animal Sanctuary (5001 Angel Canyon Rd)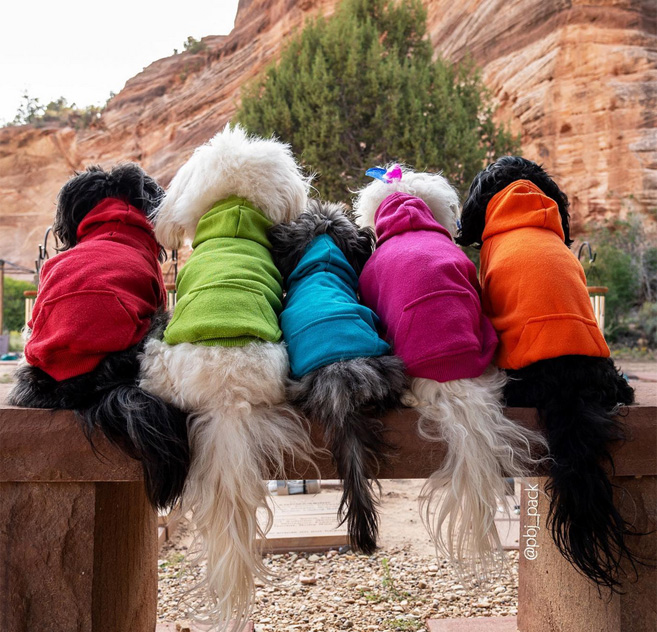 Visit the nation's largest no-kill animal sanctuary and interact with rescued animals.
Coral Pink Sand Dunes State Park
Explore the unique coral-pink sand dunes and enjoy activities like sandboarding and ATV riding.
Peek-a-Boo Slot Canyon
Embark on an adventurous hike through narrow slot canyons with beautiful rock formations.
Moqui Cave (4518 N US-89)
Discover a fascinating cave filled with ancient artifacts, dinosaur tracks, and rock formations.
Little Hollywood Movie Museum (297 W Center St)
Step back in time to the Old West as you explore this museum showcasing movie memorabilia.
Things to Do in Vernal, Utah
A long-time haven for outdoor enthusiasts, Vernal features some of the most exceptional fishing, hunting, rafting, and wildlife adventures in the state. Go rock climbing, or take a balloon ride across the area to get a birds eye view of the gems Vernal has to offer.
Dinosaur National Monument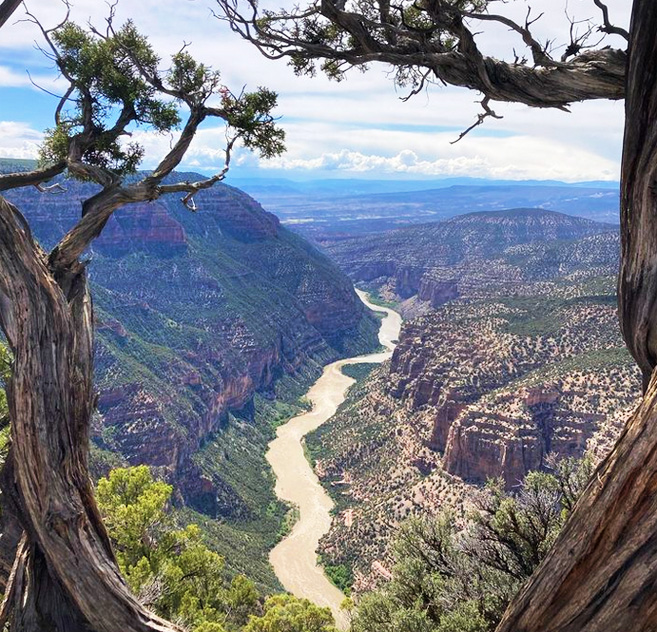 Marvel at the incredible collection of dinosaur fossils, explore scenic trails, and see petroglyphs.
Utah Field House of Natural History State Park Museum (496 E Main St)
Learn about Utah's ancient history, including dinosaurs and fossils.
Red Fleet State Park (8750 N Highway 191)
Enjoy boating, fishing, and hiking in this picturesque park surrounding a reservoir.
Fantasy Canyon
Discover the unique and otherworldly rock formations in this hidden gem.
Uintah County Heritage Museum (155 E Main St)
Explore the local history through exhibits, artifacts, and interactive displays.
Things to Do in Midway, Utah
One of the best kept secrets of the Beehive State is Midway. This city is so generous in offering heady views of nature in all her stunning glory. It's also a paradise for outdoor thrillists, where all manner of grassroots fun can be had. Truly, Midway is like a natural theme park for anyone looking for outdoor adventure.
Homestead Crater (700 Homestead Dr)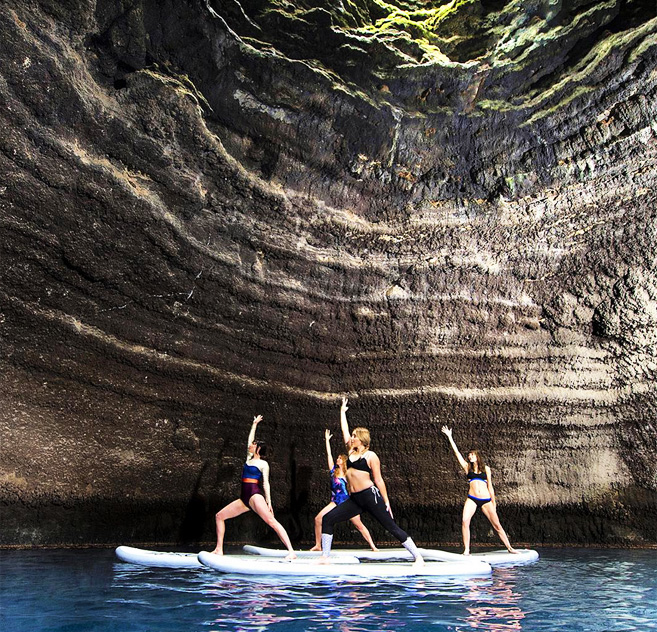 Relax in a geothermal hot spring inside a limestone cavern, perfect for swimming and scuba diving.
Wasatch Mountain State Park (1281 Warm Springs Rd)
Experience outdoor activities like hiking, mountain biking, golfing, and horseback riding.
Soldier Hollow Nordic Center (2002 Soldier Hollow Ln)
Enjoy cross-country skiing, snowshoeing, and tubing in winter, and scenic hikes in summer.
Midway Ice Castle
Be enchanted by the stunning ice structures, tunnels, and slides of this seasonal winter attraction.
Swiss Days (Midway Town Hall, 100 W 75 N)
Join the annual festival celebrating the town's Swiss heritage, featuring food, crafts, and entertainment.
Conclusion
In conclusion, Utah is a treasure trove of natural beauty and diverse attractions. Whether you're an outdoor enthusiast, history buff, or art lover, this state has something for everyone. Embrace the awe-inspiring landscapes, delve into the fascinating history, and immerse yourself in the vibrant culture that makes Utah an unforgettable destination.