The Ultimate Guide to Juicing in La Jolla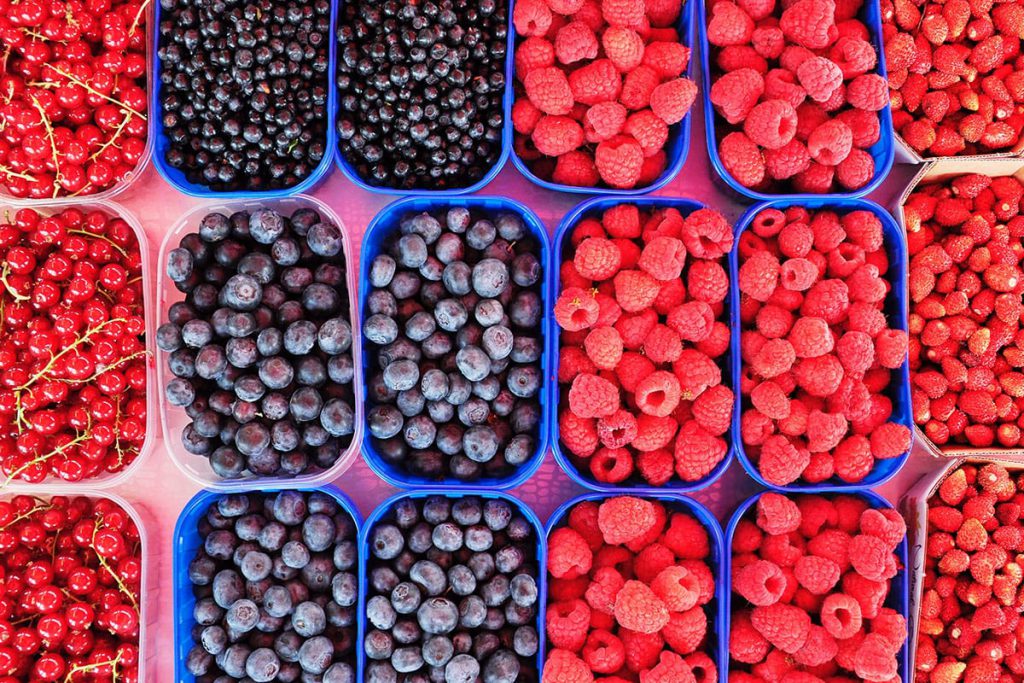 The Ultimate Guide to Juicing in La Jolla
Did you know that 30% of our crops today are planted in GMOs? This means that a third of the food we eat has been genetically modified using engineering techniques, often sacrificing flavor and nutrients for larger or faster growth. If you want to get back to the way fruit and vegetables were meant to be, take a look around La Jolla. There are several great juice bars here using organic produce to make juice that detoxifies and rejuvenates.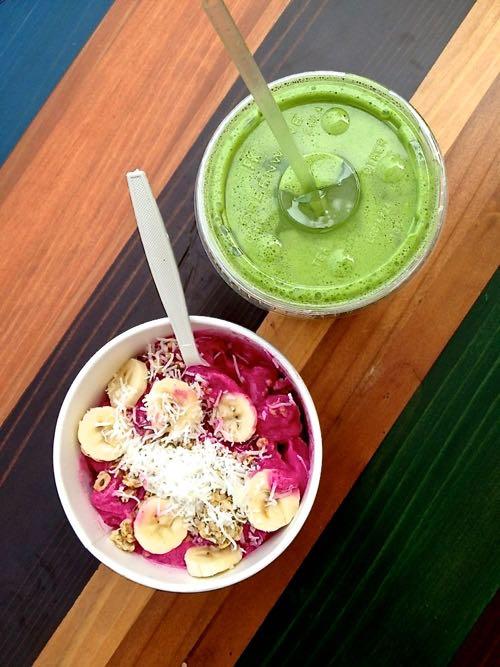 Nekter Juice Bar
Interested in cleansing your body without hitting the spa or fasting? Kickstart your body with a juice here at Nekter, like the popular Pink Flamingo. You can also grab filling, but healthy, foods like their famous acai smoothie bowls. You can see them prep everything in front of you, so you know exactly what's going into your meal or snack.
This vitamin-powered spot is proud to offer the full-on, multi-day Nekter Cleanse. This is a juice cleanse they compare to a vacation for your body; as your brain needs mental breaks, your body needs time to decompress, too. Head into the store or go on their website to learn more about it.
Juice Crafters
Juice Crafters is devoted to exactly what it says, your health and wellness. Known for its incredibly efficient staff, come here to dive into wholesome juices or meal replacements like the Silver Cup, a popular smoothie made with almond milk, coconut water, kale, dates, bananas and walnuts. (Trust us, this isn't like a regular smoothie that leaves you peckish 2 hours later.)
For the ultimate drink that's packed with vitamins and nutrients but also delicious, we recommend the Greenest #3 Juice and Greenie Meanie. Loaded with plenty of greens like spinach, they also have ingredients like apples or bananas that add sweetness.
They also have sinfully good acai bowls. With all the nutrients and vitamins, it's hard to believe how healthy they are!
Juice Kaboose
This place is all organic, all fresh. Environmentally friendly and gluten-free, these foods & beverages are good for both you and the planet. You can choose from their combo creations like Pitta Perfect (Celery, cucumber & apple), Rejuvenator (Parsley, beets, carrots & garlic) and C.A.G.S. (hand-squeezed lemon juice, ginger, fresh apple juice, garlic and honey). You can also personalize your drinks and design your own creation, choosing from a variety of options like beets, kale, garlic and spinach.
If you're not on a strict juice diet or have a companion looking for something heartier, there are smoothies, sandwiches, bowls and platters, too.
Lean & Green
Another organic juice bar, this spot in the heart of La Jolla is certified USDA Organic and all about promoting biodiversity. Because Lean & Green is devoted to purchasing local, it means they're supporting local farmers, using less packaging and promoting energy conservation (as the food doesn't have to be driven many miles by gasoline-eating trucks).
Stand up to sickness with the Super Defender (orange, carrot and ginger), kick toxins out of your body with Master Detox (celery, cucumber, kale, spinach and lemon juice) and after a tad too many glasses of wine the night before, the Happy Liver (apple, beet, carrot, celery, ginger and lemon juice).
They also serve a wide variety of healthy sandwiches, smoothies, rice bowls, egg bowls, acai bowls and more that have won many awards such as top vegetarian and top lunch spot in La Jolla Today's Reader's Choice Awards.
Fruittitude
If you're shopping at UTC or in downtown La Jolla (there's two locations!), relax after your successful purchases for a crisp and cool smoothie at Fruititude. Rather than greasy mall food, you can enjoy options like the Green Machine and Green Hawaiian. They're aren't just packed with vitamins, they're loaded with flavor. (Boyfriends and husbands have even been known to start stealing sips!)
At Home with Rainbow Water
Juicing at home on your own is definitely an option, however, it is incredibly time consuming and can get quite messy. A great solution is Rainbow Water, a natural beauty detox product that makes juice cleansing easy and offers extensive benefits. Packed with 17 superfoods, this all vegan, all organic detox cleanses your system each morning, gives you radiating skin, leads to glowing eyes and promotes weight loss.
Each morning, simply add 3 teaspoons of Rainbow Water, the carefully formulated powder, to water, add soy or almond milk as desired, stir and sip. That's it!
The inspired creator, Stephanie Blaunc, highly recommends using it to make smoothies or pitaya bowls. Rainbow water and your favorite produce blended with soy milk for creamy goodness you can take on the go? You definitely won't be missing any carb-heavy, sugary cereals or bagels, especially once you see the results.
You can order it at her website: Rainbow Water. (We also recommend checking out the Instagram (drinkrainbowh2o). Between all imagery of beaches and beautiful, fresh fruit, it's dangerously addicting.)
For a Full Body Cleanse
To take detox to the next level, learn more about the companies and products in La Jolla focused on full body cleansing at our Guide to La Jolla Detoxing.