6 Essential Coffee Shops in La Jolla in September 2023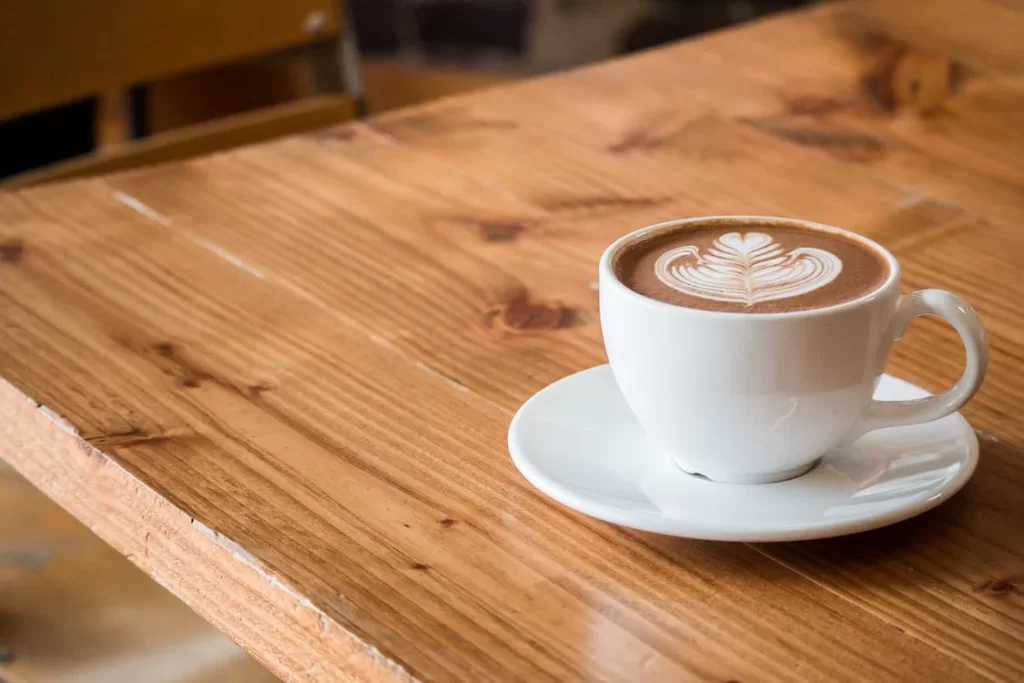 6 Must-Try Coffee Shops in La Jolla
La Jolla is home to some truly fantastic coffee shops. Whether you are caffeinating before a work day or enjoy a relaxing morning it's never a bad time to grab a cup of coffee in one of America's most beautiful places. From Kenyan coffee to exotic selections, here is our picks for where to get the best coffee in La Jolla.
Rancho Roasters
A new addition to the village, Rancho Roasters quickly rose to our favorite spot to grab a morning (or afternoon) coffee. The La Jolla location is their second opening with the first being a local favorite in downtown Rancho Santa Fe. Rancho Roasters puts an emphasis on serving quality coffee and it shows in their drinks. Customer favorites include their cold brew and a specialty drink, the Sweet Bee Latte with espresso, milk, house-made local honey and cinnamon.

Located right on Prospect and serving some of the best coffee in La Jolla, it is the perfect spot to grab a drink and take a stroll down to the cove. Stop by and try our pick for best coffee in La Jolla.
Address: 1258 Prospect St. La Jolla, CA 92037
Hours: Mon – Sun 7 a.m. – 4 p.m.
Brick & Bell
Stroll up to this spot and feel the bustle before you even see it. This small cafe is always packed with loyal customers, reassuring you it's going to be amazing. With the feel of a classic European cafe, you'll hear regulars rattle off an order of a latte and a pastry. Everything is good, but the scones are the most famous item; more than 100,000 here are sold each year!
Lunch is served starting around 11 am. If you have time to sit and really revel in your food, grab a table at the outdoor seating out in front below the cafe's steps. Take in the brick and vine-covered overhang as you bite into your decadent cinnamon roll and sip your rich coffee! Plus, they now have two locations — the original in downtown La Jolla, and a new location at La Jolla Shores!
Address: 928 Silverado St. La Jolla, CA 92037
Hours: Mon – Sun 6 a.m. – 5 p.m.
Michele Coulon Dessertier
In the mood for something sweet with your coffee? Look no further then Michele Coulon Dessertier. This is a hidden gem of the La Jolla Village. A family run dessert shop, it is home to some of the most delicious treats you will find. An absolute must is trying one of the dessertier's pastries and an espresso out of their traditional espresso machine.
Address: 7556 Fay Ave. La Jolla, CA 92037
Hours: Tues – Sat 9 a.m. – 3 p.m.
Shop La Jolla Artwork
Harry's Coffee Shop
This is a classic, old school diner spot from the 1960s. This family-owned cafe has been deemed one of the best retro coffee spots in the nation, and it's easy to see why. It has a vibe of nostalgia and community. You'll look to the walls and see memorabilia, like newspaper clippings from when the San Diego Chargers made it into the Super Bowl (which feels like decades ago now!) It's friendly for humans, dogs, and cars alike: pups are allowed — the restaurant even provides water bowls for them — and there's a free one-hour parking lot for your car. Drink-wise, basic coffee is always great, and they serve up brilliant Guatemalan coffee, among other blends. If you're looking to get a little more adventurous, we recommend the decadent caramel-salted latte or heart-warming cafe mocha.
Address: 7556 Fay Ave. La Jolla, CA 92037
Hours: Mon – Sun 7 a.m. – 2:30 p.m.
Bird Rock Coffee Roasters
Bird Rock Coffee Roasters is a La Jolla gem! Their flagship location on La Jolla Blvd. is comfortable, spacious, and a perfect spot to curl up and read a book or catch up on work. Known for their ties with international coffee roasters and their dedication to serving green coffee, Bird Rock Coffee Roasters have been upping the coffee game since they opened in 2002. Their drip coffee is delicious, and their variety of international blends is spot on — from Brazilian, to their Bird Rock Blend to a traditional French Roast and an organic roast straight from Colombia, you can't go wrong with any of their roasted coffees. Starting in La Jolla, Bird Rock Coffee Roasters Popularity has taken them to 8 locations around San Diego.
Address: 5627 La Jolla Blvd. La Jolla, CA 92037
Hours: Mon – Sun 6:30 a.m. – 4 p.m.
Better Buzz Coffee Roasters
Starting with one small location in Pacific Beach, Better Buzz Coffee Roasters is now a familiar site around all of San Diego. Better Buzz Coffee Roasters is known not only for their delicious coffee, but also their beautifully appointed shops and the La Jolla location is no different. With a front facade that opens completely, Better Buzz La Jolla will not disappoint on coffee or atmosphere.
Address: 5627 La Jolla Blvd. La Jolla, CA 92037
Hours: Mon – Sun 6 a.m. – 7 p.m.
Shop La Jolla Artwork