Board & Brush Lets You Show Off Your Creativity in La Jolla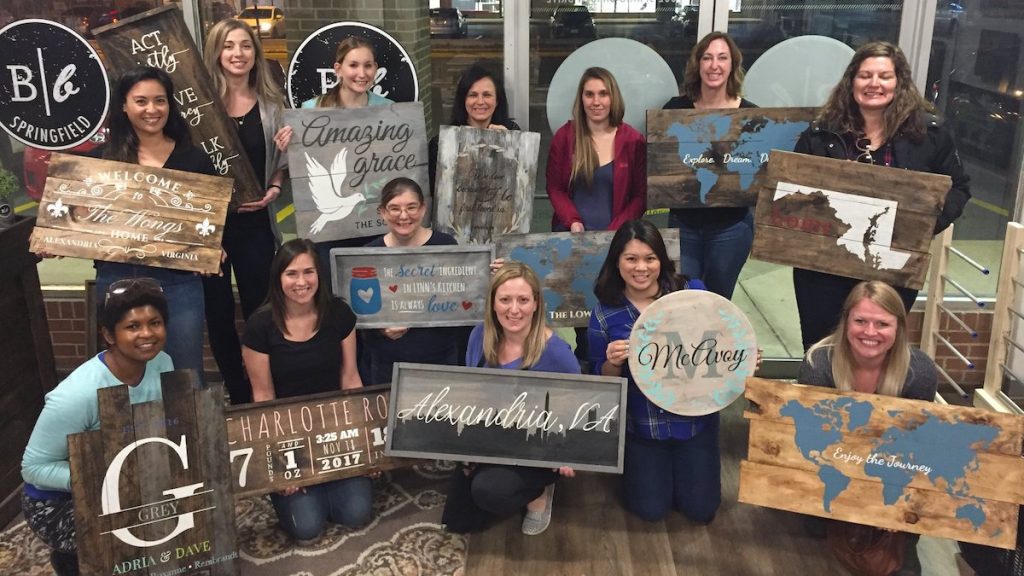 A new La Jolla creative studio called Board & Brush is celebrating its recent expansion into San Diego's jewel with a grand opening ceremony.
Board & Brush is a franchise of DIY studios that offer a variety of creative classes on woodworking and custom graphics. It's a similar concept to a wine and paint night but includes working with raw wood for a rustic touch.
Participants in a Board & Brush creative workshop will enjoy their favorite beverage while preparing for the DIY work ahead. From there, they'll be guided through distressing wood, assembling boards, and carefully choosing stain and paint options.
It doesn't matter if you've never worked with wood before. Expert instructors teach you all the skills you'll need at each workshop. The workshop also provides participants with all the tools necessary for beautiful works of art.
The result is a beautiful "farmhouse vintage" decor item that workshop attendees can keep or gift to a loved one.
San Diego's latest Board & Brush location is now open at 7463 Girard Avenue in downtown La Jolla. And you can win great prizes and celebrate a fun afternoon at its grand opening event.
From 1 p.m. to 4 p.m. on Sunday, April 16, Board & Brush La Jolla will offer snacks, treats, giveaways, and more. You'll be able to explore the studio and learn more about the creative work done within its walls.
Additionally, the first 50 people will receive a free gift bag and a $10 off coupon. Five of those gift bags will also have a 25% off coupon, while another five will have a 50% off coupon. If you're truly lucky, you can get the one gift bag with a 100% off coupon!
Board & Brush is among the best date night ideas in La Jolla & San Diego. For true creative spirits, you can follow it up with the ultimate art lover's date in La Jolla.
Banner image courtesy of boardandbrush.com