San Diego to Use New High-Tech Method to Monitor Local Beach Water Quality, Including in La Jolla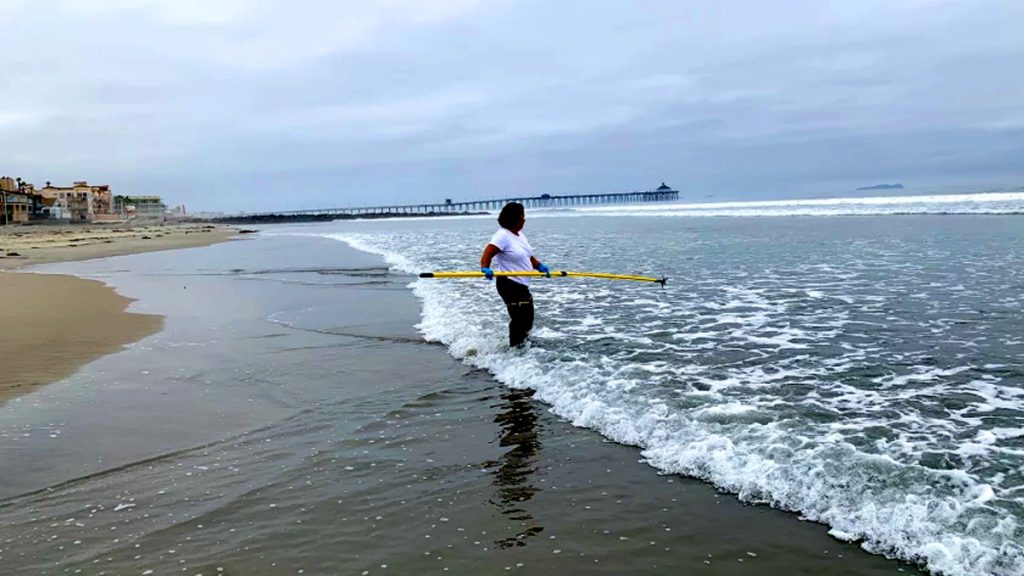 San Diego County will use a new DNA-based water testing method to monitor bacteria levels at local beaches, including two in La Jolla.
The new testing technology, known as droplet digital polymerase chain reaction, could help produce faster results and earlier warnings when the bacteria in waters off San Diego's coastlines reach unhealthy levels, the La Jolla Light reported.
In La Jolla, testing sites will include the end of Avenida de la Playa in the La Jolla Shores area and Black's Beach. The county plans to expand testing to more than 70 miles of San Diego shoreline.
The move makes San Diego the first coastal county in the entire U.S. to implement the new DNA-based testing technology for beach water sampling, according to county Board of Supervisors Vice Chairwoman Nora Vargas.
Bacterial tests such as these are a public safety measure. When the bacterial level reaches too high a concentration, county officials will issue advisories. The La Jolla Children's Pool, as an example, is currently under an advisory because of the harbor seal population.
"Faster results are going to allow the county to issue or lift beach advisories on the same day samples were collected. And it reduces the time the public could unknowingly be at risk and when the water is contaminated," Vargas said.
Since the DNA-based system is more sensitive to bacterial levels than older methods, city officials will be able to test, report, and issue or lift advisories quicker.
"In San Diego we had 104 advisories in 2021, and about half lasted a day or a little more, so it's important that we are able to test, retest and report and lift advisories as needed," said Heather Buonomo of the county's Department Environmental Health & Quality.
The public can view beach water quality and safety data collected by the program at sdbeachinfo.com.
About the author: Mike Peterson is a freelance journalist and writer based in North San Diego County. He's written and worked for a number of local media outlets, including the San Diego Union-Tribune, the North Coast Current, and the Oceanside Blade.
The banner photo for this article is courtesy of La Jolla Light