How Do Waves Not Break The Glass at La Jolla Restaurant The Marine Room?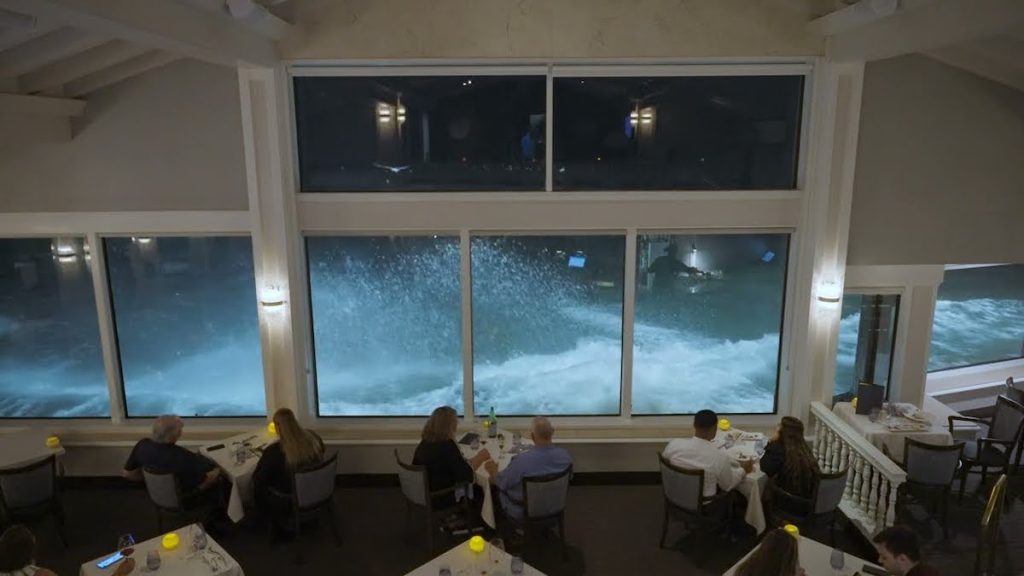 If you've ever been to The Marine Room in La Jolla, you know that the restaurant is famous for ocean waves crashing against its glass windows. The real question is, how do the waves stay outside the restaurant?
The answer is relatively simple. But, it's steeped in the history of The Marine Room, which stretches back to the 1930s when the Kellogg family founded the La Jolla Beach and Tennis Club (where restaurant is located).
While The Marine Room seems impervious to the crashing tides now, Mother Nature has breached the restaurant's glass walls in the past. The first breach happened in 1941, when a roaring surge flooded the restaurant.
Eventually, The Marine Room rebuilt — and, this time, used bulletproof glass in its construction. This invention helped the restaurant keep the waves out until 1982. However, the bulletproof glass didn't fail at that time. Instead, years of salt water exposure had corroded the steel I-beams.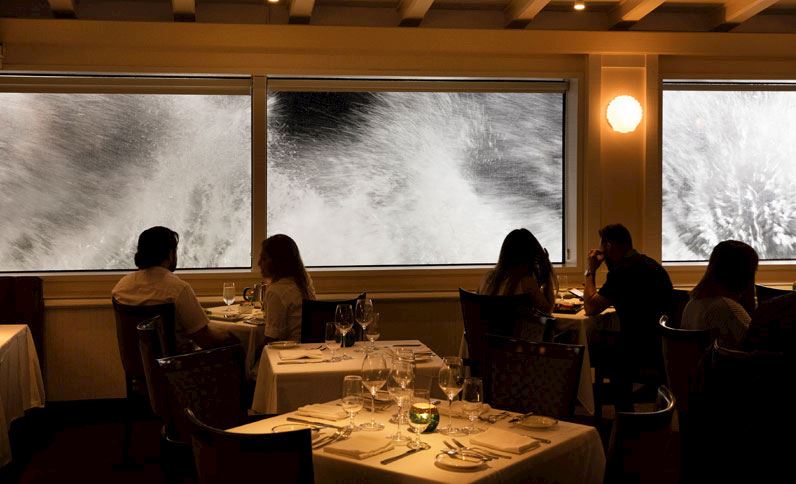 After that incident, the restaurant took nine months to rebuild its iconic dining room. This time, it used reinforced steel covered in Gunite — a material used to construct swimming pools. The Marine Room also upped the ante with even more durable bulletproof glass.
According to CBS8, the actual design of the restaurant also helps. The seawalls are built in a curve, which means that when the water comes in, it reflects back on itself. The design uses the power of the waves to offset incoming waves.
Years later, the owners attribute the restaurant's ability to withstand the power of the ocean to all of these materials and design considerations. The result is an unforgettable dining oceanfront experience in La Jolla Shores.
If you want to try The Marine Room High Tide Dinner Experience, the restaurant plans to start them back in June.
Banner image courtesy of marineroom.com.