La Jolla House Built by Master Architect Receives Historic Designation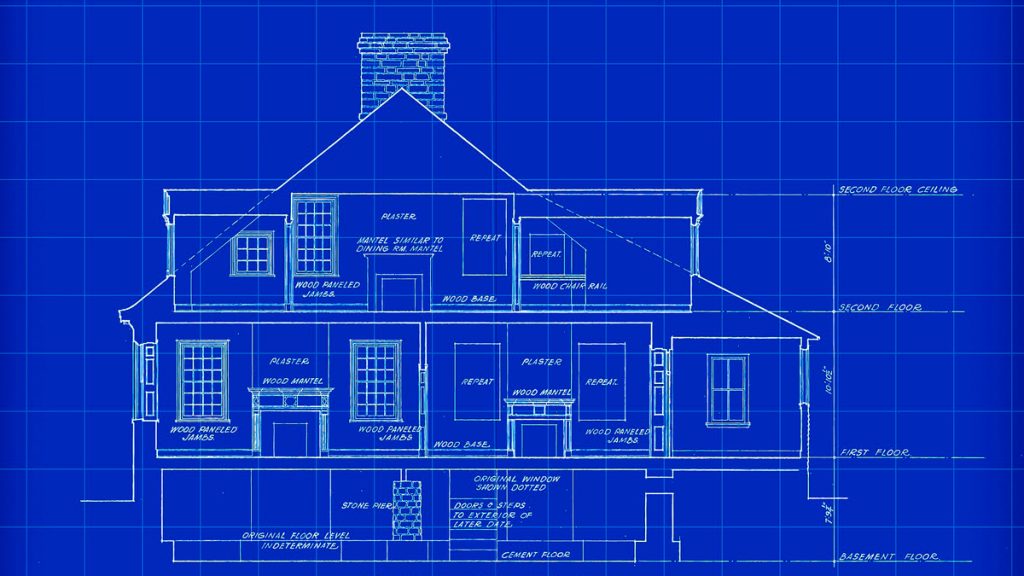 The San Diego Historical Resources Board has designated a La Jolla house designed by master architect Sim Bruce Richards as historic.
The house is located halfway up Roseland Drive at 10 E. Roseland and overlooks Torrey Pines Road. Richards designed the single-family residence before it was eventually constructed in 1947, the La Jolla Light has reported.
Its historical designation was approved as a consent item, meaning the board didn't debate or discuss it. Consent items are generally added to the agenda if they are non-controversial.
City staff recommendations, in this case, lined up with a historical research report prepared by IS Architecture. That report concluded that the house is significant under two board criteria relating to structures that embody distinctive characteristics of a style and count as a "notable work" of a master architect.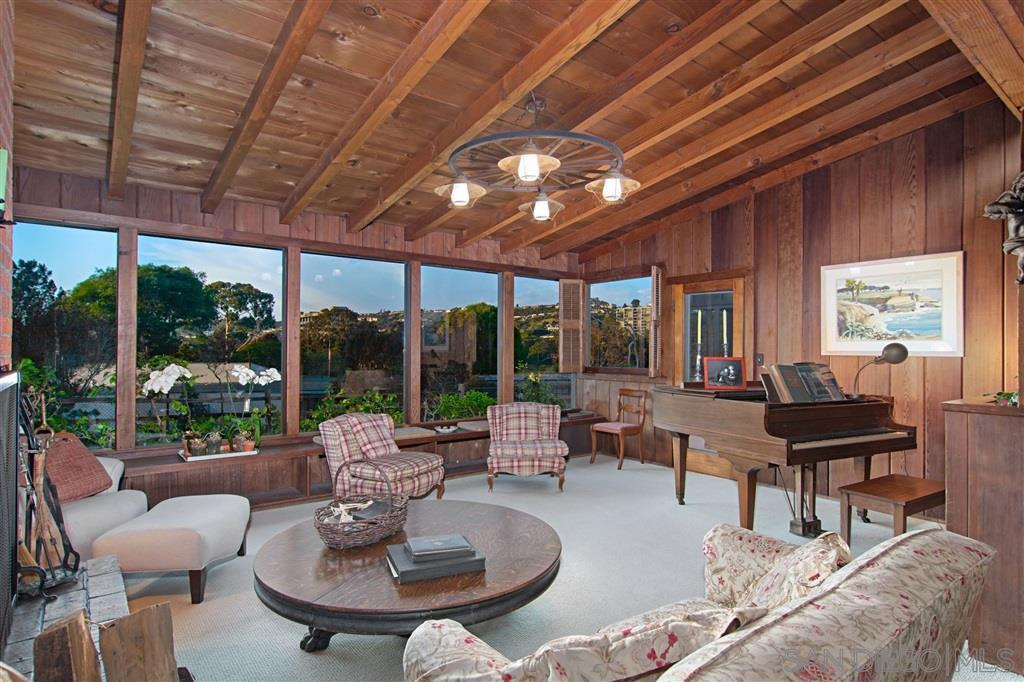 Images courtesy of Redfin
"The [house] continues to convey the historic significance of the Contemporary style by embodying the historic characteristics associated with the style," city officials wrote in the report.
"Unlike earlier styles which are generally defined by exterior decorative details, the Contemporary style focused on interior spaces and their relation to the outdoors," the report reads. "Emphasis was placed on integrating the indoors with the outdoors by utilizing windows and exterior living areas such as balconies and courtyards. The architectural style was popular in San Diego in the 1950s and 1960s largely because it could be easily adapted to hillside lots."
Richards is known for his influence on post-war modern-contemporary architecture. He moved to San Diego in 1938 and worked for the Navy. During his time in the city, he also worked in various architectural offices before opening his own practice in 1949.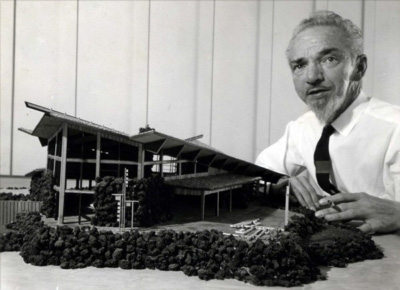 The master architect died in 1983.
A historic designation comes with various benefits for property and homeowners of La Jolla, including the use of a more flexible building code, reduced property taxes for owners to maintain or restore a property, and flexibility in other regulatory requirements.
However, buildings that have been designated historic cannot be significantly modified.
About the author: Mike Peterson is a freelance journalist and writer based in North San Diego County. He's written and worked for a number of local media outlets, including the San Diego Union-Tribune, the North Coast Current, and the Oceanside Blade.
Image credit: The image of Sim Bruce Richards is courtesy of the Friends of San Diego Architecture website.